Lyft Just Announced Their IPO…
…and they beat Uber to it. Just like they wanted to.
News just broke that Lyft has taken the first step towards going public by filing confidential documents with the SEC for an IPO.
Valued at $15B, Lyft didn't reveal shares it expects to offer, nor a price range. But Lyft did say the IPO will happen as soon as the SEC finishes its review process.
According to sources, that could be as early as Q1 next year, depending on how quickly the SEC reviews its filing. Lyft's valuation is likely to end up between $20B and $30B, one source told Reuters.
By going public first, Lyft—whose JP Morgan/Credit Suisse and Jefferies all-star banking team will underwrite the IPO—gets a big win over its chief rival Uber.
According to rumors, Lyft CEO Logan Green was caught dancing in a local Silicon Valley bar like…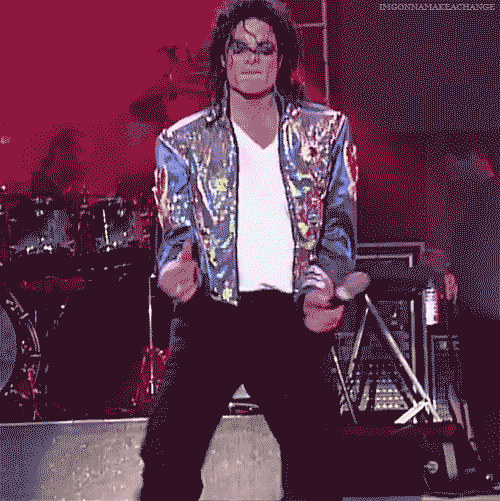 These are just rumors at this stage, however.
Now we wait for Uber…
Expect Lyft's IPO to generate massive hype, all the while setting the stage for Uber to join Lyft on Wall Street.
Two of the most hyped unicorns, Lyft and Uber have become insanely popular investment targets, even though neither have yet to turn a profit. (Unprofitable IPOs has been par for the course in 2018; nothing special there.)
As it stands now, UberEats alone is valued higher than Lyft's $15B. Lyft will want to change that, especially as its private investors seek to score big exit bags. The $20B to $30B IPO target will accomplish just that.
Just for reference, Uber recently got a reported $76B valuation on the private markets. But according to reports, Uber's looking for a $120B valuation on the public markets.
Still the most valuable startup in the world, Uber brass says their IPO will ultimately end car ownership.
So why did Lyft want to go to the public markets first, just for petty bragging rights?
That's probably some of it.
But more importantly, by IPO'ing first, Lyft gains the "first-mover advantage" over Uber.
Plus, Lyft now can help steer growth expectations as well as moneymaking potential of ride-hailing services, said Rohit Kulkarni, managing director of SharesPost, which focuses on privately held companies going public.
A big question mark centers around the issue of drivers. According to one study, 96% of Uber drivers quit inside the first year.
How will this affect investor appetite in a company that relies heavily on part-time workers who tend to quit as soon as they find better paying gigs.
One MIT study said Uber drivers make a pathetic $3.37 per hour, once subtracting expenses. In fact, 30% of drivers "are actually losing money once vehicle expenses are included," the study said.
"The 'cab-hailing-system' has been antiquated and left as a dinosaur of yesteryears," Jeff Zell, senior research analyst and a partner at IPO Boutique in Florida, told Reuters. "The good news for ride-sharing is that it's a market that has shown to be penetrable."
The Lyft opportunity
One of Lyft's challenges will be how to adapt to market changes like autonomous cars.
"With autonomous cars on the horizon, it is anyone's guess where this sector goes in the future. But Uber and Lyft, as name-brand leaders, are leading the race and will have the war chest to be major players for years to come."
Sure, Lyft still is a distant second in the ride-sharing category. But it's been gaining market share due to a series of Uber incidents, including senior execs leaving, accidents and revelations of sexual harassment.
Next year's IPO should bring more buzz, more attention to Lyft, which then makes more people aware of Lyft as an alternative to Uber.
Your move, Dara…
VIDEO: Here's How You Know A Company Is F*****
Well…not much to say here. The header sort of speaks for itself. As told by Investopedia's Microsoft Sam-sounding narrator. Check it out.
Chart: All The AI Startup Exits That Made Over A Billion Dollars
Artificial intelligence—AI—is getting those investor checks. In Q2 alone, AI startups raked in $7.4B in funding. And if you look at the exits, you can see why VCs are bullish. It's a sector that's delivering some very valuable exits.
Since 2013, seven AI companies have had billion-dollar exists—either through IPO or M&A—four of which have taken place in the last two years. Here's a chart from CB Insights with all seven.
10 Bizarre Things About The WeWork IPO Filing
As WeWork goes public in its recently announced IPO, professionals and entrepreneurs better take note. The sharing economy is spreading its wings beyond Uber and AirBnB.
Although less well known than those icons of the sharing economy, WeWork could change how we work in the years ahead.
That said, its IPO is a bit bizarre, as the media has been quick to point out. Here's why.
1. We Work Is Running Spectacular Losses
In 2018, the company had a net loss of $1.9 billion. In the first 6 months of 2019 alone, it lost another $900 million.
2. Investors Worry The Company Will Run Out Of Cash
MKM Partners' Rohit Kulkarni said the company faces a real prospect of running out of cash in a few months' time.
3. WeWork Is Spending Money Like It's 1999
The startup has a burn rate of $150m-$200m a month.
4. Over $47 billion In Future Lease Obligations
WeWork will need to make a ton of money in the future to make it all work.
5. Its Contracts With Users Are Short Term
The startup keeps things flexible for users but is taking on more of the risk itself.
6. The Company Could Be On The Hook If Users Leave
If users defect, WeWork's rent obligations remain. This should worry any investor.
7. WeWork's Business Model Is Iffy At Best
The company has declining revenue per user, on top of its failure to be profitable. In other words, things could get worse for investors.
8. Conflicts Of Interest With The CEO  
WeWork leases some buildings owned in part by CEO Adam Neumann, paying millions in rents for it.
9. WeWork's China Assets A Puzzle For Investors
The company's assets in China are puzzling for investors, and they carry unique risks yet to be fully understood.
10. Despite All Its Troubles, WeWork Has A Staggering Valuation
This unicorn has a valuation of $47 billion. Some in the business media say it's based on smoke and mirrors. The IPO could be a good test of whether the valuation will hold.