'Going Public': IPO, Explained
It's a buzzword we hear constantly—and one that's sure to generate tons of headlines. Alibaba had the largest in history (before its billionaire founder decided he wanted to quit to be a grade school teacher.)
Lyft IPO'd recently also, beating arch rival Uber to the proverbial punch.
Other than being a buzzword and a big story, what exactly is an IPO?! Well, let's break it down.
What is an IPO?!
In technical terms, an Initial Public Offering (IPO) is the first sale of stock issued by a company to the public. In other words, this is the moment when a private company goes "public" by offering its shares for sale to the public.
So when a company does go public, the valuation usually spikes dramatically—and the company can now use the funds from the sale of shares to feed the business. It's a fabulous funding source for a company.
Before that, what is a company?
Prior to going public, a company is a privately-owned firm. Obviously. The company initially attracts investments or seed capital from the co-founder, friends, and families.
Business investors such as venture capitalists, private equity companies and angel investors pump in money if they are optimistic about long-term prospects and sustainability of the company.
On the flip side of things, you sometimes have companies that decide to go "private," like Elon Musk said he wanted to do with Tesla. 
Why does a company opt for an IPO?
The biggest advantage for a publicly listed company is access to capital. This capital can be used to purchase machinery, fund research and development or pay off any existing debt.
The firm will then be listed on a public exchange and provides an exit route for business investors and founders.
When Facebook went public, Mark Zuckerberg sold 30M shares worth $1.1B. An IPO is the most common way for investors and VCs to make a significant return on their investment. In fact, it's considered the ultimate exit for founders.
How much capital do the companies get?
Let's run down the list.
Alibaba [BABA] raised $25B in an IPO back in Sept. 2014. Facebook [FB] raised $16B in May 2012. Visa [V] raised $7.9B in March 2008.
Top tech unicorns such as Uber, Slack, and Airbnb are on course to file for an IPO over the next 18 months.
The company that is looking to go public hires an investment bank to underwriting the IPO process. Investment banks can either work together or individually in this process.
What do the investment bankers do?
In other words, all the boring admin stuff. In exchange for this, they collect a nice fat fee, usually anywhere from 4-7% of gross proceeds.
Those involved hold several meetings to finalize the IPO process and determine the timing of the filing. Once this is wrapped up, they shift to performing the due diligence to ensure the company's registration statements are accurate.
The due diligence tasks include market due diligence, legal and IP due diligence, financial and tax due diligence. At the end of this process, the companies then file for an S-1 Registration Statement.
The S-1 is usually what tips off the press and the public that a company is about to go, well, public.
And what's the S-1?
The S-1 statement includes information about the companies' historical financial statements, company overview, risk factors, and other critical data.
A pre-IPO analyst meeting is then held post the S-1 Registration Statement to educate analysts and bankers about the company.
Confused yet?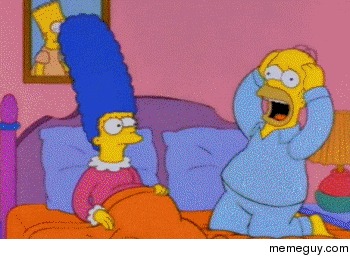 A preliminary prospectus can also be drafted at this stage. The underwriting investment bank conducts pre-marketing to determine the interest of institutional investors and the price they are willing to pay per share.
Now you're ready to go public
The price range for an IPO is set and the S-1 Registration Statement is amended with the price range.  The company's management organizes road shows and marketing activities to generate interest for the upcoming IPO.
Based on investor interest, the price range per share can be revised. The investors will apply for company shares and this application window is open for generally 2-4 days. The company shares can be oversubscribed or undersubscribed.
Once the IPO is priced, the investment banks will allocate shares to investors where the stock will now be available for trading in the secondary market.
At this point, a company is now ready to go public. Here's how people usually look when that happens.
Congrats. You're now an IPO expert.
How Big Real Estate Moguls Avoid Taxes (And How You Can, Too) 👀
I was looking around Google for an old article on tax strategies and this five-year old video of myself happened to pop up.
I'm interviewing a tax expert about how real estate investors avoid paying taxes in perpetuity—AND how everyday citizens can do the same thing.
(Real estate—our TEMPLE I and TEMPLE II projects included—has a number of tax benefits savvy investors have capitalized on for years, including Opportunity Zone breaks and 10-year tax abatements.)
There's the 1031 exchange, of course, which I've shared with you guys before.
Just to refresh your memory, the 1031 Exchange allows you to roll over gains from your last project into a new property TAX FREE—as long as said property is worth the same or more.
But there's ANOTHER TAX LOOPHOLE that can take your portfolio to an entirely new level by splitting your capital gains into MULTIPLE properties.
So I thought I'd share it with you guys. 💎
You can check it out here.
Let me know what you think. 😎
PS: In our next update, I'm going to break down how real estate moguls get paid from their properties…tax free. 👀
PPS: If you want to learn how to implement generational wealth strategies like this one, you can join our NYCE wealth academy (TRIBE U) here.
How I run a $300M+ business from the beach…(and how you can TOO!)
Yes, you read that right.
If there's anything the pandemic taught us, it's that the paradigm of "office" and "workspace" has been shaken to its CORE.
Universities are teaching via Zoom, court dates are done virtually, FULLY REMOTE businesses are valued at $1B+, and legitimate Inc. 5000 startups are run from…wherever. 📲
This is my office for the day…
I am actually running our business from the beach, typing this from here.
It's 4:28 pm CET, which means it's 10:28 am EST and I am CRUSHING my to-do list.
(And the team will continue to crush it while I'm asleep. That's the 🗝)
So how did we get here? 
We launched NYCE and our mission to create 100,000 millionaires in March, 2020…just as the global COVID-19 lockdown happened. 😳
As a result, we shut down our main office and set EVERYTHING up to run remotely…
SMOOTHLY! And a system that allows us to outperform competition by 200%. (You can build this system, too. More on this in a second.)
Here's what we were able to do since then:
Gained 6M+ followers across all platforms 📈
Add 1500+ new apartments to the portfolio 🤑
Grow to $300M in real estate 🚀
105% investor returns 🎉
700K+ community members 🤝
And here's the best part…
Having team members in all the main time zones gives us a 24-hour work cycle vs. 9-5/eight-hour on-the-clock performance.
This means we get 3x the productivity of a similar company. 🔥
Let me repeat that…3x PRODUCTIVITY vs. our competitors.
Meanwhile our project management software grants us 24-hour TEAM-WIDE connectivity that tracks all tasks and lets us know if productivity dips even a little bit.
There is ALWAYS someone senior awake. It could be Martin in Barcelona…Nat in New York…Vineet & Arif in New Delhi.
All the while giving YOU GUYS wealth hacks and daily content. 🔥
OK, so how can you do it?!
Well, the first step is to have an actual side hustle you're launching. Not just an idea, a validated business.
MAJOR KEY: Do NOT spend money until you've made your FIRST DOLLAR! 🗝🗝🗝🗝
(You can catch a replay Business Launch masterclass here and see TRIBE member Nessa launched her business on the spot and got her first $45K client shortly after.)
One of the easiest ways to start is with Airbnb—you can start that in 10 minutes. Literally. (Here's a guide if you need it.)
Once you have your business, you build a virtual infrastructure (you really just need two softwares, which are FREE), manage the team accordingly and run the business from there.
I'm gonna put together a step-by-step video breakdown this weekend inside the new TRIBE U on the FIVE key things you need to do this for YOURSELF. 💵 💎
From what software to use, how to build a team, how to keep.
In the meantime, drop a comment if you're ready to build some wealth and any questions if you want more…
Let's get to work. 🙌
PS: If you can't be bothered with video and just wanna get to work, we're hosting a TRIBE U workshop that will help you get this process started on the spot. It's $479 $49. 🔥
CHART: How Blockchain Powers Bitcoin
Blockchain, Bitcoin. Bitcoin, blockchain.
The two terms go hand in hand—and have become almost ubiquitous with this year's insane rise (and fall) of Bitcoin.
But what does it all really mean? How does it come together? In this week's chart, our friends at CB Insights break down exactly how blockchain powers Bitcoin.
Warning
: count(): Parameter must be an array or an object that implements Countable in
/homepages/28/d742565295/htdocs/clickandbuilds/WealthLab/wp-content/themes/zox-news-child/single.php
on line
683
You've reached your free article limit.
Continue reading by subscribing.
Already a subsciber? Login >
Go back to Homepage >