'Going Public': IPO, Explained
It's a buzzword we hear constantly—and one that's sure to generate tons of headlines. Alibaba had the largest in history (before its billionaire founder decided he wanted to quit to be a grade school teacher.)
Lyft IPO'd recently also, beating arch rival Uber to the proverbial punch.
Other than being a buzzword and a big story, what exactly is an IPO?! Well, let's break it down.
What is an IPO?!
In technical terms, an Initial Public Offering (IPO) is the first sale of stock issued by a company to the public. In other words, this is the moment when a private company goes "public" by offering its shares for sale to the public.
So when a company does go public, the valuation usually spikes dramatically—and the company can now use the funds from the sale of shares to feed the business. It's a fabulous funding source for a company.
Before that, what is a company?
Prior to going public, a company is a privately-owned firm. Obviously. The company initially attracts investments or seed capital from the co-founder, friends, and families.
Business investors such as venture capitalists, private equity companies and angel investors pump in money if they are optimistic about long-term prospects and sustainability of the company.
On the flip side of things, you sometimes have companies that decide to go "private," like Elon Musk said he wanted to do with Tesla. 
Why does a company opt for an IPO?
The biggest advantage for a publicly listed company is access to capital. This capital can be used to purchase machinery, fund research and development or pay off any existing debt.
The firm will then be listed on a public exchange and provides an exit route for business investors and founders.
When Facebook went public, Mark Zuckerberg sold 30M shares worth $1.1B. An IPO is the most common way for investors and VCs to make a significant return on their investment. In fact, it's considered the ultimate exit for founders.
How much capital do the companies get?
Let's run down the list.
Alibaba [BABA] raised $25B in an IPO back in Sept. 2014. Facebook [FB] raised $16B in May 2012. Visa [V] raised $7.9B in March 2008.
Top tech unicorns such as Uber, Slack, and Airbnb are on course to file for an IPO over the next 18 months.
The company that is looking to go public hires an investment bank to underwriting the IPO process. Investment banks can either work together or individually in this process.
What do the investment bankers do?
In other words, all the boring admin stuff. In exchange for this, they collect a nice fat fee, usually anywhere from 4-7% of gross proceeds.
Those involved hold several meetings to finalize the IPO process and determine the timing of the filing. Once this is wrapped up, they shift to performing the due diligence to ensure the company's registration statements are accurate.
The due diligence tasks include market due diligence, legal and IP due diligence, financial and tax due diligence. At the end of this process, the companies then file for an S-1 Registration Statement.
The S-1 is usually what tips off the press and the public that a company is about to go, well, public.
And what's the S-1?
The S-1 statement includes information about the companies' historical financial statements, company overview, risk factors, and other critical data.
A pre-IPO analyst meeting is then held post the S-1 Registration Statement to educate analysts and bankers about the company.
Confused yet?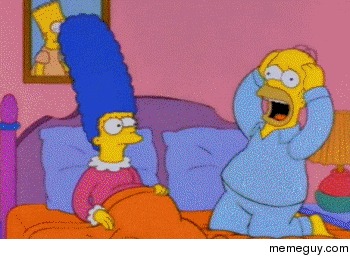 A preliminary prospectus can also be drafted at this stage. The underwriting investment bank conducts pre-marketing to determine the interest of institutional investors and the price they are willing to pay per share.
Now you're ready to go public
The price range for an IPO is set and the S-1 Registration Statement is amended with the price range.  The company's management organizes road shows and marketing activities to generate interest for the upcoming IPO.
Based on investor interest, the price range per share can be revised. The investors will apply for company shares and this application window is open for generally 2-4 days. The company shares can be oversubscribed or undersubscribed.
Once the IPO is priced, the investment banks will allocate shares to investors where the stock will now be available for trading in the secondary market.
At this point, a company is now ready to go public. Here's how people usually look when that happens.
Congrats. You're now an IPO expert.
5 Epic Money Posts From 5 Epic Instagram Channels
Yes, we're heading into the ninth inning of the lockdown, and yes, we're ready to step outside and be real people again.
Still, Instagram has been—and still is—most people's pastime. And we can't exactly say it ain't ours, either.
So because we like to share the stuff that helps you all make money (or at least think about it), we decided to put together five great posts from Instagram that will inspire you to do just that.
Make some money. Here goes.
This upstart channel is dope as it is, building its brand in just a few weeks and amassing over 100K followers in the process.
This post breaks down why Bob's $3K salary > John's $10K. (Pay attention.)
3 Simple Strategies You Can Use To Build Your Investment Portfolio
If you're starting out with planning your investments, chalking out your goals and how you'd like to achieve them is incredibly important. You'll need to understand what kind of assets you'd like to invest in–be it private equity or the tried and tested products like treasury bonds, ETFs and stocks–and invest right. Here are three key strategies to build your portfolio:
1. Building Wealth Is All About Thinking Rationally (And Smart)
Having the right mindset can play a huge role in how you build your investments. It's simply not just about strategy. To ditch following the latest fad in the market, you need to be responsible and have a sense of social indifference–coupled with confidence and patience.
2. Invest Like A Cheapskate
If you're pumping in $150,000 as investment, on which you incur 1% as fees, look out for ways through which you can cut them down.
If you were to cut costs by a little more than a half, that's saving you at least $1,120 in fees every year. But that's not it–when this saving is compounded every year, that 1% fee can tally up to a million (if saved, could win you your big ticket to becoming a millionaire)
3. The KISS (Keep It Simple, Silly) Rule
Funnily enough, most of us think investing your way through millions demands extensive knowledge of financial instruments or strategies. Surprisingly, it's the simplest of assets that give investors their biggest wins. Many successful investors highlight their success to stocks, bonds and other popular alternative investments, patiently held over time.
(THROWBACK!) High-Dividend REITs: Are They A Safe Bet?
Investment in Real Estate Investment Trusts (or REIT's) are ideal for investors who want a regular stream of income. REIT's purchase real estate properties and lease them to clients (or tenants). This income generated is then paid to shareholders via dividends.
REIT's are required to distribute at least 90% of net income to shareholders which means these firms have higher dividend yields compared to regular equity investments. But how many high dividend paying REIT's are worth investing in? This article looks at REIT's with high dividend yields and a market cap of approximately $1 billion.
CBL & Associates Properties
CBL & Associates Properties (or CBL) has a market cap of $915 million. This REIT has a dividend yield of 17.4% and pays annual dividends of $0.80 per share. CBL's portfolio is primarily in regional shopping malls (Class B and Class C).
CBL is grappling with declining sales as revenue has fallen from $1.04 billion in 2015 to $1.02 billion in 2016 and $927 million in 2017. Revenue is estimated to decline to $852 million in 2018 and $835 million in 2019. There have been concerns over the high debt levels (over $4 billion) of CBL as well.
Further, company CEO Stephen Lebovitz also hinted at a possible dividend cut in the future. CBL reduced its dividend by 25% last year as well. CBL has stated that it is looking to reposition its portfolio and focus on redevelopment initiatives. However, investors will not be confident about investing in a stock that has declined from $20 per share in August 2013 to $4.65 in August 2018. The stock is trading 16% above the average analyst price target of $3.91.
Washington Prime Group
Washington Prime Group (or WPG) engages in the acquisition and development of retail properties and this REIT has a market cap of $1.5 billion. WPG has a dividend yield of 12.8% and pays annual dividends of $1 per share. The stock price has declined from close to $20 in May 2014 to the current price of $7.92 which is 6% higher than the analyst target price of $7.45. This year, WPG has however risen over 18%.
WPG is a mall owner with assets across Florida, the Mid-West and the East Coast. In this digital age when the number of people visiting malls has declined, WPG has also seen its revenue decline. Sales have fallen from $922 million in 2015 to $758 million in 2017 and are estimated to reach $724 million this year.
WPG's funds from operation (or FFO) which is similar to earnings per share for stocks declined 8.4% in 2017, while occupancy reduced from 94% in 2016 to 93% last year. WPG might also have to cut dividends if sales continue to decline over the next few quarters.
Global Net Lease
Global Net Lease (or GNL) has a market cap of $1.5 billion and this REIT has a portfolio of commercial properties. GNL focuses on sale-leaseback transactions across the United States and Western Europe. GNL has over 300 properties with an average lease term of 8.6 years.
GNL's client base includes FedEx, GSA, ING, and Finnair among others. While GNL's revenue rose 21% year-over-year to $259 million in fiscal 2017, FFO per share declined 18%. GNL has a dividend yield of 10% and pays an annual dividend of $2.13 per share compared to its reported FFO of $2.10 per share last year.
GNL aims to acquire properties worth $293 million this year which will expand the company's portfolio. GNL is estimated to post revenue of $283 million in 2018, $303 million in 2019 and $314 million in 2020. GNL is trading at $21.53 which is 11.5% lower compared to analyst average target estimates of $24.
Kimco Realty
Kimco Realty (KIM) has a market cap of $7.2 billion and is one the largest publicly traded REIT. This REIT owns close to 500 shopping centers in the United States with 83 million square feet of leasable property. Kimco has a dividend yield of 6.6% and pays an annual dividend of $1.12 per share.
According to this report from Suredividend.com. "Kimco's property portfolio has enjoyed rising occupancy and rents over the past several years." In the first quarter of 2018, Kimco's FFP rose 5.4% driven by a rise in occupancy and rent. While occupancy rose 1 basis point to 96.1%, rental rates for new leases rose over 15%.
Kimco's tenants include struggling retail companies such as Sears, JC Penny and Kmart all of whom might close a few stores. Kimco will need to look at acquisitions to drive future revenue. This stock has lost close to 6% in 2018 and is trading at $17.06 which is 1.3% lower than analyst projections.
Senior Housing Properties
Senior Housing Properties (SNH) is a healthcare REIT with a market cap of $4.5 billion and a dividend yield of 8.2%. This REIT owns property worth $8.5 billion and over 700 tenants. SNH shares have increased close to 30% since February this year and the stock is trading at $19.04 which is 4% below average analyst price target estimates of $18.25.
While SNH's FFO per share fell 16% in 2017, performance has started to improve this year. SNH has managed to beat analyst earnings estimates considerably in the last two quarters. SNH has acquired properties worth over $300 million and sold assets of approximately $800 million since the start of 2017. The proceeds were used to pay off debt.
SNH revenue is estimated to rise 4.1% year-over-year to $1.12 billion in 2018 and 2.1% to $1.14 billion in 2019.
Warning
: count(): Parameter must be an array or an object that implements Countable in
/homepages/28/d742565295/htdocs/clickandbuilds/WealthLab/wp-content/themes/zox-news-child/single.php
on line
683
5 Articles Left
Get unlimited access