'Going Public': IPO, Explained
It's a buzzword we hear constantly—and one that's sure to generate tons of headlines. Alibaba had the largest in history (before its billionaire founder decided he wanted to quit to be a grade school teacher.)
Lyft IPO'd recently also, beating arch rival Uber to the proverbial punch.
Other than being a buzzword and a big story, what exactly is an IPO?! Well, let's break it down.
What is an IPO?!
In technical terms, an Initial Public Offering (IPO) is the first sale of stock issued by a company to the public. In other words, this is the moment when a private company goes "public" by offering its shares for sale to the public.
So when a company does go public, the valuation usually spikes dramatically—and the company can now use the funds from the sale of shares to feed the business. It's a fabulous funding source for a company.
Before that, what is a company?
Prior to going public, a company is a privately-owned firm. Obviously. The company initially attracts investments or seed capital from the co-founder, friends, and families.
Business investors such as venture capitalists, private equity companies and angel investors pump in money if they are optimistic about long-term prospects and sustainability of the company.
On the flip side of things, you sometimes have companies that decide to go "private," like Elon Musk said he wanted to do with Tesla. 
Why does a company opt for an IPO?
The biggest advantage for a publicly listed company is access to capital. This capital can be used to purchase machinery, fund research and development or pay off any existing debt.
The firm will then be listed on a public exchange and provides an exit route for business investors and founders.
When Facebook went public, Mark Zuckerberg sold 30M shares worth $1.1B. An IPO is the most common way for investors and VCs to make a significant return on their investment. In fact, it's considered the ultimate exit for founders.
How much capital do the companies get?
Let's run down the list.
Alibaba [BABA] raised $25B in an IPO back in Sept. 2014. Facebook [FB] raised $16B in May 2012. Visa [V] raised $7.9B in March 2008.
Top tech unicorns such as Uber, Slack, and Airbnb are on course to file for an IPO over the next 18 months.
The company that is looking to go public hires an investment bank to underwriting the IPO process. Investment banks can either work together or individually in this process.
What do the investment bankers do?
In other words, all the boring admin stuff. In exchange for this, they collect a nice fat fee, usually anywhere from 4-7% of gross proceeds.
Those involved hold several meetings to finalize the IPO process and determine the timing of the filing. Once this is wrapped up, they shift to performing the due diligence to ensure the company's registration statements are accurate.
The due diligence tasks include market due diligence, legal and IP due diligence, financial and tax due diligence. At the end of this process, the companies then file for an S-1 Registration Statement.
The S-1 is usually what tips off the press and the public that a company is about to go, well, public.
And what's the S-1?
The S-1 statement includes information about the companies' historical financial statements, company overview, risk factors, and other critical data.
A pre-IPO analyst meeting is then held post the S-1 Registration Statement to educate analysts and bankers about the company.
Confused yet?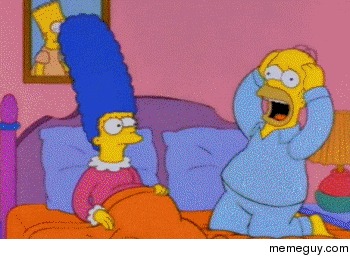 A preliminary prospectus can also be drafted at this stage. The underwriting investment bank conducts pre-marketing to determine the interest of institutional investors and the price they are willing to pay per share.
Now you're ready to go public
The price range for an IPO is set and the S-1 Registration Statement is amended with the price range.  The company's management organizes road shows and marketing activities to generate interest for the upcoming IPO.
Based on investor interest, the price range per share can be revised. The investors will apply for company shares and this application window is open for generally 2-4 days. The company shares can be oversubscribed or undersubscribed.
Once the IPO is priced, the investment banks will allocate shares to investors where the stock will now be available for trading in the secondary market.
At this point, a company is now ready to go public. Here's how people usually look when that happens.
Congrats. You're now an IPO expert.
CHART: How Blockchain Powers Bitcoin
Blockchain, Bitcoin. Bitcoin, blockchain.
The two terms go hand in hand—and have become almost ubiquitous with this year's insane rise (and fall) of Bitcoin.
But what does it all really mean? How does it come together? In this week's chart, our friends at CB Insights break down exactly how blockchain powers Bitcoin.
This Mogul Became America's 1st Black Billion-Dollar Businesswoman
Sheila Johnson.
Where to start?
She's the first black billion-dollar businesswoman. Before Oprah Winfrey.
She started as a TV executive, founding Black Entertainment Television (BET), the first TV network targeting African Americans. She then became a real estate mogul.
Oh, she also owns a stake in three major sports franchises, the NBA Wizards, NHL Capitals and the WNBA Mystics, the African American, period, to boast that claim.
In honor of Black History Month, let's dive into her remarkable career.
FAST FACTS:
Born Sheila Crump in McKeesport, Pennsylvania, Johnson co-founded BET in 1979 with then-husband Robert Johnson. The couple sold it to Viacom in 2000 for $2.9B
Sheila Crump Johnson became the first African American woman on the Forbes' Billionaire list in 2000—beating Oprah Winfrey to the distinction.
Per Forbes, Johnson has an $820M net worth as of 2019
Foray into real estate…
After closing the sale to Viacom, Robert and Sheila pocketed around $1.5B each. Johnson used that windfall as seed money to build a hospitality real estate empire in 2005.
"There's a disparity in paychecks between whites and blacks," she told the Wall Street Journal. "I will never forget that."
As CEO of Salamander Hotels and Resorts, Sheila controls a spectacular portfolio of six luxury hotels in Florida, Virginia and South Carolina. And she's built it from the ground up—literally—in her own spirit.
"I've been to many hotels, not only in the US, but all over the world," she told Forbes last year. "And I wanted to find something that was going to really make Salamander stand out beyond all of these hotels."
So what does that mean?
"You have to understand, there are a lot of people, investment companies, with very deep pockets," she says. "They can do it, but they don't have the experiences that we're able to bring. I am constantly trying to find a way to help Salamander Resort & Spa stand out head over heels above any other hotel — not only in the area, but in the nation.
"I want them to leave that resort wanting to come back and not just say, 'I'll be back in six months.' I want them to come back all the time."
And so far it's worked. In fact, on Forbes Travel Guide's 61st list of Star-Rated hotels, Johnson's Salamander Resort & Spa outside of Washington, DC earned a Five-Star distinction.
Forbes: "Everything [she] touches turns to gold."
That's a real quote. From Forbes. Last year. It's also true.
BET? Billion-dollar exit. Washington Capitals? Stanley Cup.
And Roma. Won 10 Oscars. Who showed it before a single soul started caring? Johnson's Middleburg Film Festival. (Which, by the way, has 32 films and counting in Academy Award contention.)
Remember her golf resort at Innisbrook? Oh, yeah. Hosts the Valspar Championship, one of the PGA calendar's most-anticipated tournaments.
Becoming a billionaire comes with a new level of clout as well. "When you don't have money, you're not invited to special events; you really don't matter," she told WSJ. "It's a society thing."
So instead, she's turned to giving back. Her Sheila Johnson Fellowship's paid for more then 40 scholarships at Harvard University for students who otherwise wouldn't afford to attend.
Breaking glass ceilings. 
There's an alarming statistic in business and diversity—especially as it pertains to women. According to research by investor Richard Kerby, 18% of all VCs are women—and only 3% are black. In addition, less than 50 black women ever have raised $1M in funding.
"When I got started," Johnson says, "I couldn't get a loan. I had to use my own money to get Salamander Resort and Spa."
She explained to WSJ last year that men can go to any bank with a bank proposal. And no matter how "wacky" the idea is, she said, "they're going to get the financing. Women do not have that ability."
Johnson's taken it upon herself to do something about that, becoming one of the founding partners of WE Capital, an investment firm that invests in female entrepreneurs.
"I started out in a very unique position where I had my own capital to be able to get started," she says. "But there have got to be banks and investors that believe in helping women who want to be entrepreneurs in the hospitality business.
"And it's just really, really important that they really take a look at this."
VIDEO: How Far Does $150K A Year Get You In New York City?
No matter what metric or list you look at, it goes without saying: New York City is one of the most expensive places in the world to live in.
In this video, CNBC spoke to a Millennial who runs her own brand consulting agency and wants to #WealthHACK her way to retirement by 40.
She makes $150K a year. But how far does that actually get her? Check it out.
You've reached your free article limit.
Continue reading by subscribing.
Already a subsciber? Login >
Go back to Homepage >