(SHOCKER) Alibaba Founder Jack Ma To Step Down, Wants To Be A Teacher
In a piece of shocking news, Jack Ma, the billionaire founder of Alibaba, announced on his 54th birthdays that he will step down as the company's executive chairman.
"No company can rely solely on its founders," Ma wrote in a Monday letter to shareholders, employees and customers. "Because of physical limits on one's ability and energy, no one can shoulder the responsibilities of chairman and CEO forever."
After building a $420B juggernaut and setting the record for biggest IPO ever, Ma says he has done what he wants at Alibaba and instead has other goals.
Ma wants to teach and do kung fu with Jet Li
"I also want to return to education," Ma said in the letter, "which excites me with so much blessing because this is what I love to do. The world is big, and I am still young, so I want to try new things – because what if new dreams can be realized?!"
Current CEO Daniel Zhang will take full reigns in 12 months, the company said. Ma says he plans on staying on the board of directors till 2020, but says he has spent the past 10 years planning for his exit.
"Teachers always want their students to exceed them, so the responsible thing … for me and the company to do is to let younger, more talented people take over in leadership roles," he said.
According to reports, Ma also plans on starring in a kung fu movie with Jet Li.
Alibaba's crazy rise 
Ma's story is one of the greatest success stories of all time. Ma, a former English teacher, started Alibaba nearly two decades ago in his apartment. (Hashtag WealthHACKING!)
With a net worth of around $40B, Ma is one of the richest people in China—and in the world, period.
Before hitting that mark, Ma struggled to find jobs and was rejected from KFC before finding work as an English teacher for $12 a month from a local university.
"I failed so many times," Ma said at the World Economic Forum annual meeting in Davos, Switzerland in January. "Twenty-four of us interviewed for a KFC job, 23 got accepted, I was the only guy rejected."
He later set up shop with 17 of his friends, which led to first the biggest IPO in the US, but later the biggest in the world.
What's next for Alibaba?
The announcement could come at a troubling time for the e-commerce giant.
Chinese tech stocks are getting hammered at the moment, with three stocks alone (including Alibaba) losing hundreds of billions in market value in the past few months alone.
Leading Chinese tech companies are down about 12% overall. Despite the slump, Alibaba's still trading at $156.36, close to double its $68/share IPO price.
In other words, it's still worth $405.31B.
Here's Jack Ma's full letter below:
Dear Alibaba customers, Aliren, and shareholders,
Today, as we mark the 19th anniversary of Alibaba, I am excited to share some news with you: with the approval of our board of directors, one year from today on September 10, 2019 which also falls on Alibaba's 20th anniversary, Group CEO Daniel Zhang will succeed me as chairman of the board of Alibaba Group. While remaining as executive chairman in the next 12 months, I will work closely with Daniel to ensure a smooth and successful transition. Thereafter, I will stay on the Alibaba board of directors until our annual shareholders meeting in 2020.
I have put a lot of thought and preparation into this succession plan for ten years. I am delighted to announce the plan today thanks to the support of the Alibaba Partnership and our board of directors. I also want to offer special thanks to all Alibaba colleagues and your families, because your trust, support and our joint enterprise over the past 19 years have prepared us for this day with confidence and strength.
This transition demonstrates that Alibaba has stepped up to the next level of corporate governance from a company that relies on individuals, to one built on systems of organizational excellence and a culture of talent development.
When Alibaba was founded in 1999, our goal was to build a company that could make China and the world proud and one that could cross three centuries to last 102 years. However, we all knew that no one could stay with the company for 102 years. A sustainable Alibaba would have to be built on sound governance, culture-centric philosophy, and consistency in developing talent. No company can rely solely on its founders. Of all people, I should know that. Because of physical limits on one's ability and energy, no one can shoulder the responsibilities of chairman and CEO forever.
We asked ourselves this question 10 years ago – how could Alibaba achieve sustainable growth after Jack Ma leaves the company? We believed the only way to solve the problem of corporate leadership succession was to develop a system of governance based on a unique culture and mechanisms for developing consistent talent and successors. For the last 10 years, we kept working on these ingredients.
Having been trained as a teacher, I feel extremely proud of what I have achieved. Teachers always want their students to exceed them, so the responsible thing to do for me and the company to do is to let younger, more talented people take over in leadership roles so that they inherit our mission "to make it easy to do business anywhere." Carrying out this mission in order to help small businesses, young people and women around the world is my passion. This is not only our intent from day one but I feel blessed to have this opportunity. To realize the dream behind this mission requires participation by a lot more people than just Jack Ma and persistent effort by generations of Aliren.
Alibaba is amazing not because of our business or scale or accomplishments. The best thing about Alibaba is that we come together under a common mission and vision. Our partnership system, unique culture and talented team have laid a strong foundation for the legacy of our company. In fact, since I handed over the CEO's responsibilities in 2013, the company has run smoothly for five years on the back of these institutional ingredients.
The partnership system we developed is a creative solution to good governance and sustainability, as it overcomes several challenges faced by companies of scale: continuous innovation, leadership succession, accountability and cultural continuity.Over the years, in iterating our management model, we have experimented with and improved on the right balance between systems and individuals. Simply relying on individuals or blindly following a system will not solve our problems. To achieve long-term sustainable growth, you need the right balance among system, people and culture. I have full confidence that our partnership system and efforts to safeguard our culture will in time win over the love and support from customers, employees and shareholders.
Since the founding of the company in 1999, we have been of the view that Alibaba's future will need to depend on "droves of talent" to enable us to iterate on our management succession plans. After years of hard work, today's Alibaba has a world-class talent pool in quality and quantity. The teacher in me feels extremely proud of our team, our leadership and our unique mission-driven culture, as well as the fact that we continue to develop exceptional business leaders and professional talent like Daniel Zhang.
Daniel has been with Alibaba Group for 11 years. Since he took over as CEO, he has demonstrated his superb talent, business acumen and determined leadership. Under his stewardship, Alibaba has seen consistent and sustainable growth for 13 consecutive quarters. His analytical mind is unparalleled, he holds dear our mission and vision, he embraces responsibility with passion, and he has the guts to innovate and test creative business models. Deservedly, China's business news media has named him the No. 1 CEO in 2018. For these reasons, he and his team have won the trust and support of customers, employees and shareholders. Starting the process of passing the Alibaba torch to Daniel and his team is the right decision at the right time, because I know from working with them that they are ready, and I have complete confidence in our next generation of leaders.
As for myself, I still have lots of dreams to pursue. Those who know me know that I do not like to sit idle. I plan on continuing my role as the founding partner in the Alibaba Partnership and contribute to the work of the partnership. I also want to return to education, which excites me with so much blessing because this is what I love to do. The world is big, and I am still young, so I want to try new things – because what if new dreams can be realized?!
The one thing I can promise everyone is this: Alibaba was never about Jack Ma, but Jack Ma will forever belong to Alibaba.
Jack Ma
September 10, 2018
Here's How Microsoft's CEO Runs A Meeting #BossUp
So how do you run a meeting effectively?
Satya Nadella, CEO of billion-dollar behemoth Microsoft, is known for keeping his meetings concise and to the point, always telling his employees to skip pointless talking points that waste their time. 
According to Doodle's 2019 State of Meetings report, the cost of poorly organized meetings in 2019 will reach $399 billion in the U.S. and $58 billion in the U.K.
When Nadella took over Microsoft, the company was going through an identity crisis. The company was lethargic and had almost lost its innovative edge. 
But in the years since, Microsoft CEO Satya Nadella has transformed more than the stock price.
One way he did so was by transforming Microsoft's meeting culture. 
In an interview with The Wall Street Journal a few years ago, Nadella shared his three-rule method for better meetings. Here's how it went.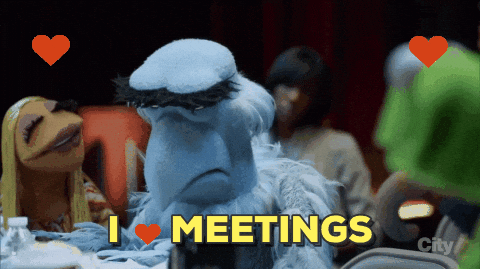 Listen more (two ears, one mouth)
Nadella says listening to your team helps provide an environment where one they feel comfortable expressing their ideas, and sharing their problems and even their mistakes. 
This is valuable data that will help you guide your team in the most effective way possible.
Talk less.
You can talk less by asking more questions, not rambling, drawing out quieter members by asking for their opinion, and staying on time. If you find you talk too much, ask yourself how important it is to the overall message of the meeting. Biting your tongue can make the meeting more efficient. 
Be decisive when the time comes
Remember, it's great to talk less and listen more, but that won't get you anywhere if you don't assign tasks and follow through. 
How To Get Team Members On The Same Page: 5 Tactics To Follow
(Editor's Note: The following article is a guest post by superstar entrepreneur and tech investor Jonathan Schultz.)
No matter how advanced artificial intelligence gets, we will always need humans to bring their organization's vision to life. But, how do we bring people on board that can really, truly live and breathe that same vision? What is the secret sauce to getting team members on board without having to twist their arm? Let's find out.
The biggest thing to take into consideration is that different people are influenced by different things. There is not a one-size-fits-all method that will get everyone on board with new ideas and plans. Here are a few ways to get your team members on board:

1. LISTEN TO THEM & LEARN FROM THEM
You need to understand where the biggest issues and concerns within your company lie. You have to create opportunities for people to engage directly. To feel empowered. To move in the direction that allows them the ability to make decisions. You will never win over any team members by making hasty assumptions, so get down to the facts and ask the hard questions, listen to the answers and learn from the feedback you are getting. You can't do every job at your company —so stop trying to!
2. BE RELATABLE
Don't just tell people what you want to do and what you plan to do, give specific reasons for each. There's a reason why MLK and Gandhi were able to get crowds everywhere they went. Remember — people aren't following you for who you are, they're following you for what you believe. Talk about what motivates you, your experiences, who you really are and what you believe in.
You need to show your team a vulnerable and human side so they can relate to you —and then relate to themselves. If your team can understand where you are coming from, they will follow you to the depths of … wherever you go. Be a leader!
3. TAP INTO EMOTIONS
Emotions certainly have a place in business – a very important place, honestly. It's where most important decisions manifest from. As much as we think we're thinking from our heads —the reasons why intuition and "that's a gut feeling" exist is because it's coming from an emotional place. If you are genuinely passionate about your team and your business and you are invested in your ideas, your team will feel that, and so will your customers. Do not hold back.
4. ALWAYS BE CONSISTENT
Your message should never alter. Maybe you pivot, but you need to say what you mean and mean what you say. While your tone may change and your approach may change, your central message should always be consistent. The idea is not to just spout off what you think the audience wants to hear, but to tell them what they need to hear in an honest and professional way. And, allow feedback to come back in the same manner. This is not personal —this is progress. Leaders will win over their them by being transparent and saying things in a way that people can hear.
5. MAKE AN IMPACT THAT MATTERS
What you say and do should be aligned with your company's purpose and goals. You need to make it very clear to your team members how they play into the bigger picture. Remember, without them, there is no picture. When you narrow your focus on purpose, you establish common ground that many people can get behind and support.
These five tips will help you get your full team on board with your vision. Stay honest, be true to your values and make sure your team knows that they are vital and the reason for the company achieving its goals. As we say, there's no "I" in "team".
Jonathan Schultz is an entrepreneur, real estate tech investor and influencer. He's the co-founder of Onyx Equities, a leading private equity real estate firm, and has been voted one of the most powerful people in real estate. Follow Jon's blog here. 
Raising Startup Capital: 4 Funding Sources You Can Bank On
Turning entrepreneur can be an exciting adventure—one that demands an incredible amount of perseverance and hard work. But one of the biggest startup challenges is fundraising. VCs are getting pickier and pickier, so tapping the right fundraising strategy can make or break your business. Here are four ways to tackle that.
1. Bank On Microloans:
Many entrepreneurs take to Kickstarter too soon, before even gauging other options. Microfunding—an SBA-backed program that's been around over 25 years—is a much easier and quicker to get funding vs. a traditional loan. (And it's a great way to build your credit score, as well.) Here's a brief and somewhat-informative video that explores how small business loans work:
What's more, Microlenders also offer flexible payment options, and may mentor entrepreneurs to help them succeed.
2. Get A Partner:
When you're looking for a little extra capital or technical know-how, seeking a co-founder and establishing a partnership can drive capital and planning. If a co-founder isn't in the works, building strategic partnership with complementary businesses is a great avenue to fuel growth. 
3. Sponsorships:
You don't have to vie for a business' CSR initiative or do charity work to get sponsored. As long as your idea sells and you're building a great product, you're on the grind. Sponsorships are largely done through advertising or media appearances. And sometimes by adding their brand to yours for a while.
4. Using Charge Cards:
Charge cards can be a powerful tool to obtain capital for your business. Unlike credit cards, charge cards do not come with a preset spending limit. The perks? It allows you to meet large expenses swiftly. What's the catch? The lender requires you to pay the balance in full every month. If you're financially responsible, charge cards are a great way to meet your costs.