ANALYSIS: Facebook Is Kicking The Sh*t Out Of SNAP
Five years ago, Snapchat was the hottest thing around, more popular among users than social media kins Facebook and Instagram.
These days? Not, so much.
For one, since last year's IPO—then labeled "one of biggest Wall Street flops"—the stock's been dropping like crazy.
sooo does anyone else not open Snapchat anymore? Or is it just me… ugh this is so sad.

— Kylie Jenner (@KylieJenner) February 21, 2018
Since February, around the time a single Kylie Jenner tweet wiped out $1.3B in company value, Snap has dropped from a public valuation of $24B to $14B.
And get this: According to its Q2 report, Snap users are dropping like flies. Since Q1, a whopping 3M users have ditched Snap—the first time user count has dropped quarter-over-quarter in the company's history.
And yes, Facebook has taken some legal hits lately, but Snap could be facing a battle much bigger.
If you can't buy 'em, steal 'em (their users, that is)
While users are dropping en masse, Snap still sports a robust 188M daily user base. But competition from rivals is getting more intense by the day.
Facebook—who actually tried to buy Snap for $3B in 2013—saw its user base increase to 1.47 billion over the same period.
And powered in large part by their Snapchat story clone Instagram Stories, Instagram has grown to 400M users—more than double Snap's user count.
Oh, it gets worse.
WhatsApp, another Facebook property, has their own version of Snapchat's major value prop (WhatsApp Status), leaving you wondering exactly what Snap has to offer.
Users could be wondering the same.
For whatever it's worth, while Snap's user count has eroded, WhatsApp has seen a healthy spike in active users, peaking at nearly 450M.
Facebook Stories (at this stage, you get the point) boasts of over 150M users, as well.
When the decline began…
In the chart, we can see that Snap's user growth has been severely impacted post the release of Instagram Stories two years ago. While Snap's daily active users (DAU) rose 48% year-over-year in 2016, it fell to 18% towards the end of 2017. An extremely telling blow.
But it's not just Zuckerberg…
From a business model standpoint, Snap is similar to the other internet blue-chippers (think Facebook, Google, Twitter, etc.). Their revenue is pretty much all advertising income; a total of 97% in 2017.
But that's pretty much where the comparison ends. Unlike the other tech giants, Snap must be thinking they're Big Meech or Larry Hoover, because they are blowing money fast. 
Compared to Facebook, Twitter and Google—which have gross margins of 85%, 67%, and 57%, respectively—Snap has a paltry gross margin of 20%.
No way?
Yes way. Snap's expected to continue to post negative margins in the short term. And they will need to figure out how to boost their average revenue per user (ARPU) substantially if they even want to think about being profitable.
Initially billed as the new Facebook, Snap has pretty much struggled to keep up according to every relevant metric since its IPO.
Facebook, on the other hand? Sure, they had a rough start when they debuted on Wall Street in 2012. But since then, Facebook's enjoying healthy profits, racking in billions of dollars after tax.
And more importantly, Facebook's market value has 10X'd, jumping from a $50.92B low to $520B as of Aug. 31, 2018. (They've been as high as $615B on July 16.)
So what can Snap do?!
Hard to say. It's not just Facebook that's kicking Snap's rear end. They're also way behind Twitter in terms of profitability.
In order for Snap to catch up with Twitter's current growth, Snap will have to increase annual revenue by 46%.
Snap reports its first decline in daily active users, becoming the latest social-media company to post disappointing user growth https://t.co/u5KKslz0fk

— The Wall Street Journal (@WSJ) August 7, 2018
Facebook recovered after a rough start, why won't Snap?
Well, in theory they could. Facebook did, right? And Facebook's first few years were much worse.
Valid point, yes. But a couple of key points to consider. For one, Facebook was already the most sought-after social media platform when it went public. That wasn't really the case with Snap.
And secondly, in order to achieve robust revenue growth, Snap will have to gain market share from Facebook—basically steal its users back. And at this point, that looks almost impossible.
But crazier things have happened. Snap away, WealthGANG…
DATA: Are VC Investors Cutting Down On Checks?!
According to a recent survey, venture capitalists are worried there's too much money moving around the private markets.
For Q3, the Silicon Valley Venture Capitalist Confidence Index—a quarterly University of San Francisco undertaking for the past 15 years—scored 3.58 on a 5 point scale (5 indicates high confidence, 1 low).
"But 3.58 is still high….ish…no?"
Well. Not really. You've gotta look at how it's trending.
So how's it trending?
This quarter's index measurement dropped from Q2's index reading of 3.76—and below the nearly 16-year average of 3.70.
That said, it's better than Q4 of last year where investor confidence market the lowest index reading since Q1 of 2009, right around Recession time.
And with all the tech IPO activity this year—including BOTCHED ones like WeWork and not-so-good ones like Uber—investor confidence could be dipping even further. Especially with, what appears to be, IPO fatigue in the public markets.
And that may not play out well for valuations.
OK, so what's the deal?
A couple of factors.
According to the researchers, investors are catching stank face over the—quote— "lofty valuations due to a continuing enormous supply of capital being made available to new ventures as more mega funds ($500M or more) are being established."
ROUGHLY TRANSLATED: Mega investors—like WeWork sugar daddy SoftBank—are frustrated with poor returns.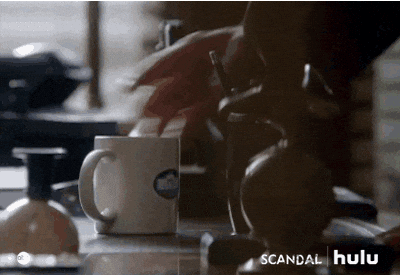 So what are the VCs saying? 
Well, the VCs chipped in with their two cents, in jargon, of course.
Menlo Ventures Partner Venky Ganesan says private markets have been fueled "by the availability of cheap capital and the surge of new entrants to private investing."
AllegisCyber's Bob Ackerman said something similarly jargon-y, adding there's "too much capital chasing too much undifferentiated innovation with unrealistic return expectations."
In other words: Too much money being thrown at ideas that aren't new ideas but expect to be the next Facebook from standpoint of traction.
On one side of the spectrum, then you have guys like Kobe Bryant, whose $100M VC fund Bryant is straight CRUSHING IT, with 18 active deals and 10 exits.
Then there's Trump…
Trading uncertainty is making people stay on the sidelines. Apparently, all the impeachment chatter isn't helping either, according to the research.
USF's Mark Cannice concluded his report—and brace yourself, there's a whole heap of jargon coming—by saying this:
"With new sources and unprecedented amounts of capital being made available to new ventures" along with "evolving expectations of public markets for venture-backed firms in terms of paths to profitability, it could be argued that the venture industry is itself in the midst of a transformation."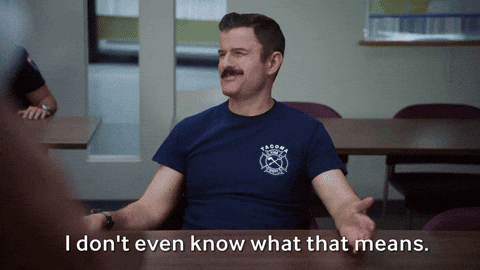 What the FUCK does that even mean?!
We'll tell you what it means.
TRANSLATION: Venture capitalists are basically sick and tired of startups burning through cash without being profitable in the hope that a massive IPO will get said venture capitalists their 10x returns on the back of sucker public investors.
And said sucker public investors have caught on to the shiznit. In other, less pretentious words, the gig is up.
(See how we did that in three words vs. three lines? 🔥)
But that doesn't mean there's no money to be made…

There are entrepreneurs out there who raise capital scale, just like there are VCs who don't just invest to cash out at IPO. Or you can always go catch an alley oop with Kobe and get straight back into the gains game. That's always an option…
'Till next time, #WealthGANG…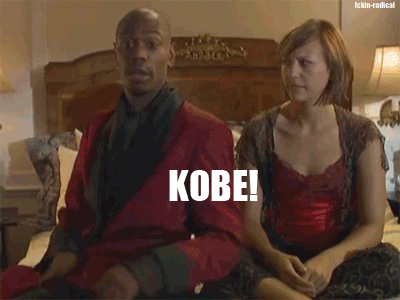 INFOGRAPHIC: How To Invest Your Money (In 8 Simple Steps)
Plenty of savers are making do with low rates of return on their deposits—almost eroding the value of their savings. Here's a guide on how you should invest your money and gain some great returns off it.
Will Cloud Gaming Drive The Next Big Gaming Transition?
The global gaming industry has always been a disruptive one. Nuclear physicist Edward Condon developed the first computer game in 1941 called Nim, one which pretty much saw the computer win 90% of the time.
The disruption didn't fizzle out. Soon afterwards, the first programming guidelines were written for a chess game developed by Claude Shannon, while a decade later the US Department of Defense created a war game — STAGE.
This really set the stage for what was to come later — video games. American investor Ralph Baer wasted no time and conceived the idea of playing video games on TV, and the world's first gaming console was released. The rapid evolution of gaming consoles coupled with gaming design and the introduction of graphics cards have taken the global gaming industry by storm.
In the last decade, the evolution of smartphones opened up a totally new segment known as digital gaming. In 2016,  Activision Blizzard paid close to $6B to acquire King Digital- a digital gaming behemoth. Not one to trail far behind, the eSports segment, despite its nascency, proved to be a long-term revenue driver for top gaming firms.
Will cloud gaming be the next key driver in global games?
Now companies such as Microsoft [MSFT], Google [GOOG] and Electronic Arts [EA] aim to create a market for cloud gaming. So what exactly is cloud gaming? It's similar to online streaming services such as Netflix [NFLX] and Amazon Prime [AMZN], but with games.
Cloud gaming will allow users to play games on their computer or mobile devices. A remote server will send players video feed and receive controller inputs. This now means that players no longer need to purchase gaming consoled to play the latest games. All you need is a stable internet connection.
Google's cloud gaming project is called Project Stream and the company launched a beta test last month. Players required a Google Chrome browser and an internet connection of 25 Mbps or higher.
Microsoft which also manufactures the Xbox consoles announced its cloud gaming platform known as Project xCloud. It has confirmed several Xbox games for beta testing such as Halo, Minecraft, and Gears of War.
The tech giant is hoping for growing interest in cloud gaming to offset any declining sales in gaming consoles.
Following Google and Microsoft, top gaming publisher Electronic Arts has forayed into this space, with a project known as Project Atlas.
Will this move garner global attention?
The shift to cloud gaming is going to be as disruptive as any in the gaming space. Players can now subscribe and stream games online instead of spending over $300 for the latest gaming console. The cloud gaming space is expected to grow at a compound annual growth rate of 26% between 2017 and 2023.
While Netflix and Amazon have changed the consumption of entertainment via cord cutting, it is very likely that cloud gaming will soon be a hit among players in a few years time. Is this the end of the gaming console?
Warning
: count(): Parameter must be an array or an object that implements Countable in
/homepages/28/d742565295/htdocs/clickandbuilds/WealthLab/wp-content/themes/zox-news-child/single.php
on line
681
5 Articles Left
Get unlimited access