ANALYSIS: Top Real Estate Crowdfunding Platform Just Collapsed. What Does This Mean For The Industry?
RealtyShares, a San Francisco-based startup, is a real estate crowdfunding platform that offers debt and equity investments for apartment buildings, office buildings, malls and so on.
As recent as August, this crowdfunding company was named a "hot startup" by Inc. Magazine.
Since its 2013 inception, Realtyshares says it's raised more than $870M for more than 1,160 real estate projects. Investors far and wide, left and right, were pouring money into the platform.
Had investors like…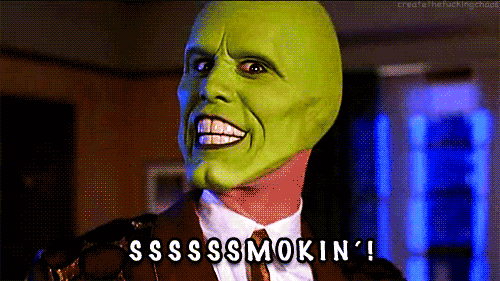 And now, in November?
The very same startup announced it has stopped taking new investments, that it's laying off most of its employees.
Why? Because they were unable to secure more operating capital.
The easy story to tell here is that real estate crowdfunding—an industry disruptor democratizing access to institutional real estate assets—is little more than fad—much like the whispers around crypto.
(Which is taking a f*cking beating, btw. They're even calling it a #fraud.)
Sure, it's an easy, simplistic conclusion to draw. But there might be a little more to it than that.
What's the story?
On Sept. 14, 2017, Techcrunch reported that Realtyshares had closed a $28M Series C funding round, bringing their total VC investment amount to $105.6M, per Crunchbase.
At the time, then-CEO Nav Athwal (who since left in November 2017) said they had over 120k users on the platform and wanted to "diversify in real estate in a way that hasn't been possible before."
At the time, Tyler Christenson, managing director at Cross Creek Advisors, who led the funding round, was super bullish with the boilerplate and jargon out in full force.
"RealtyShares is positioned to become the leading marketplace for sub-institutional debt and equity commercial real estate investment," he said.
"These commercial investment opportunities in multifamily, retail, industrial, and office properties have historically been limited to large institutions, and RealtyShares has been able to break down many of the barriers investors have faced."
Now? No more deals. And mass layoffs ahead.
$870M? $105M? $28M? What does it all mean?!
In 2017, when the round closed, Athwal said they had deployed $500M across deals. As of November, Realtyshares says that number's $870M—a 74% jump in deal flow.
Now, just for clarity, taking investments for deals on the platforms vs. taking investments operating capital are two entirely different things.
As we've covered around here, startups raise capital for the purpose of increasing valuations, offering early investors (who take bigger risk by going in early) juicy exit strategies.
Example. See WeWork, right? It was worth $5B, then $10B, before landing at an insane $20B, with whispers then of being too aggressively valued. Guess what: It's worth $45B.
Take a look at their funding history—and the valuations that followed.
For Uber, back in 2014, when it was "just" worth $17B, early investors made 2,000x return their initial investment. Four years later, Uber's now rumored to go public at $120B. You do the math on that one.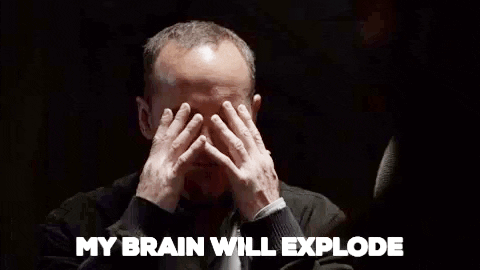 How does this tie into Realtyshares?
Good question. Here's how.
You see, with each funding round—Series A, Series B, Series C (hey, can the WealthLAB finance team get on a "Funding Rounds, Explained" piece soon?!), Series D, etc.—startups hope to increase the valuation of the enterprise.
Then ultimately either go public in an IPO or get sold to a private buyer. This is what early investors, angels, VCs and so on want to see. This is how they get their 10x.
"Over the past six months, RealtyShares aggressively pursued a number of financing options to continue growing the business," RealtyShares wrote in an email to customers.
According to a report by The Real Deal, a Hail Mary, last-ditch effort to find a buyer failed. With no more capital to raise or valuation jumps to squeeze, Realtyshares said "No Mas."
"Unfortunately, despite our best efforts, we were unable to secure additional capital. As a result, we will not offer new investments or accept new investors on the RealtyShares platform."
Sooo, is crowdfunding doomed?
That's the obvious, quick-trigger question. Does this mean the still-young real estate crowdfunding industry is doomed?
No. Real estate crowdfunding is basically pseudo-private/kinda-sorta public syndication of deals—a practice that's existed forever.
Deals will continue to get syndicated, money will continue to pool, and this will happen offline, online, in whatever line. It's one of the hottest asset classes for pension funds to protect against inflation, for instance.
Just look at Blackstone's recent $18B fund. Those are standard practice.
So where did Realtyshares' money go?
You got $870M worth of deals. You raised over $105M. Where did the money go?
Important point to underscore: The capital invested into Realtyshares, Inc. is to run and scale the business. 
These investors are totally separate from the investors in the real estate offered on the platform. In addition, the $870M is deal volume. 
In theory, the deals you invest in on Realtyshares may be for a fraction of the equity in the total deal. Which then is leveraged with debt. (Mortgage. A loan.)
Like, here's an example: Deal costs $100M. Down payment is $10M. Realtyshares has a $1M equity offering in said deal; 100 investors invested $10k in that deal. Total deal is technically $100M.
Doesn't mean that Realtyshares actually had $100M between their hands. Their operating cash comes from that $105M+.
The "transition will have no impact on the underlying real estate investments," Realtyshares said in same note. In other words, for the crowdfunding investors in the assets listed on Realtyshares, it's business as usual.
Go ahead. Celebrate. Do a lil' dance. You still got your money.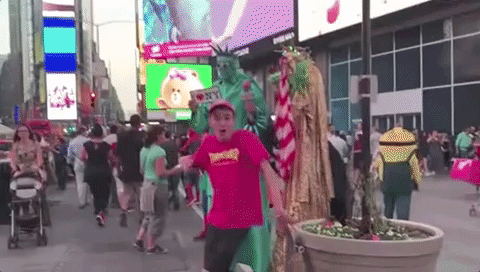 So why the smoke?
So the $105.6M? Where did it go? Yeah, here comes the bad news…
RealtyShares makes money when investors invest into the real estate deals on their platform.
In essence, Realtyshares snags a commission at the time of the investment and also over time, designed to be lower than the industry average.
Hence the disruption.
So, most likely, Realtyshares—whose disruptive business model offered investment access at lower fees than its private equity and asset management competitors, just to reiterate—found it couldn't sustain the growth with its current business model.
When companies plateau…
This is obviously speculation on our behalf, but let's use this entirely hypothetical example as an illustration.
You have a business that charges a $10 commission of each sale of hardware. Based on the market size, you can reasonably expect to do 100,000 sales every year.
Total market is 1M sales a year. In theory, you have another 90% of the market to get a piece of. But in reality, your plateau comes at 125k sales every year.
Your ceiling, in other words, is $1.25M in revenue every year.
Now, if you've raised money with the intention of increasing the value—again, this is a general example, not specific to Realtyshares—and you hit a ceiling in terms of revenue…
There's only so much upside to justify a valuation to investors before they say…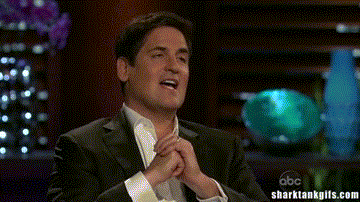 Is that what happened here?
Who knows? Could be. Looks like it.
It's what happen to a lot of them. They raise tons of cash, accelerate the growth, grow too fast, and then they die.
In fact, "premature scaling" at one point was (and still may be) the No. 1 startup killer. This basically means when a company grows too fast for its own good,
In fact, premature scaling causes the death of 74% of tech startups.
Or as internet entrepreneur and New York Times bestseller Neil Patel put it:
If you gain more funding than your business warrants at its specific stage, it can produce undesirable side effects. In essence, it can cause you to expand your operations beyond what is manageable. This is premature scaling in its most common and nefarious form, and it is going to destroy your startup.
Back to real estate crowdfunding.
So what's the rest of the industry saying? Why the sudden Realtyshares collapse?
CEO of Crowdstreet Tore Steen says the Realtyshares situation isn't an indicator of health or longevity in the industry.
"It's actually an indicator that the industry is maturing," Steen says. "In an industry like this—crowdfunding of commercial real estate—you're going to have certain business models that survive and certain ones that might not."
Co-founder of competitor EquityMultiple Charles Clinton agreed, saying head count is to blame.
"I think you've seen some of the platforms that have managed headcount and spending a bit more judiciously are maybe a bit better situated for the next couple of years of growth," Clinton told NREI.
And in the meantime?
It'll create a "temporary crisis for people," but that the industry will get past this pretty easily, Clinton said. "We're still in the very early innings of total growth."
Here's Why You Need To Use A Mortgage Broker When Buying Your Home
Would you like to build or buy a home today?
There are many factors that you should consider. You will note that earlier on, most people used to visit banks in order to get loans that could enable them build or buy a house of their dreams. This used to work well for some people.
However, others used to have a difficult time securing loans. This is because some banks used to charge higher interest rates. This normally discouraged these people. This is the reason why you should consider using a mortgage broker.
What are the advantages of working with this broker? These include:
1. Enable you to Save Money
Would you like to save more money when you are buying a home? You should consider using the services of a mortgage broker. You will realize that this broker can help you compare several home loans from dozens of lenders.
You will not be dealing with one lender only. The good news is that you will be dealing with different lenders. This can help you get a good deal in terms of interest rates and fees.
This can play a major role in helping you save more money.
2. Saves Time
The process of getting a home loan can be very tasking. You have to visit different lenders so that you can compare their interest rates. Sometimes, you might not have all this time. You might end up choosing a lender who charges you more interest.
If you want to save more time, you should consider using the services of this professional. The good news is that this professional will do most of the work for you.
This will include the following activities; liaising with conveyances, real-estate agents, lenders and even settlement agencies.
3. More Peace of Mind
Securing a good mortgage loan can be very hectic. Most people normally struggle to secure these loans successfully. This can make you not to enjoy some peace of mind.
However, the good news is that this professional can help you secure a good loan successfully. You can trust that he will go for the best option out there. This can help you have some peace of mind as you will be doing other activities either at home or at the workplace.
You will realize that this professional will stay in contact with you to check if you have the right mortgage from the right lender.
4. Little Chances of Refusal
There are people who normally apply for a mortgage loan and are denied this loan. This could be due to their credit score, among other factors. This can be detrimental. You are likely to get frustrated.
Some lenders are very strict. However, there are some who are lenient. This is because different lenders normally have different credit policies and restrictions regarding who they will lend to. This is the reason why you should choose this broker to help you out.
This broker will considerably reduce the chances of refusal because he has vast knowledge on lender policies. He will help you settle for a good deal. Thus, an increase the chances of you building or buying your dream home.
5. Professional Advice
You can trust that this professional will help you understand all the mortgage-related information. He or she will help you understand the numerous types of mortgage available out there.
You will note that each of the mortgage types normally has its own parameter and technicalities. This can actually be very confusing to the common man. This mortgage broker will help you sort out all this information and also explain the different types of deals available in the market.
The good news is that this expert will help you narrow down the information to finally choose the mortgage that suits your needs. Sometimes, it is difficult to understand all the legalities that are related to mortgages.
However, this professional will give you professional advice in this field. This can help you avoid certain pitfalls since you will be fully aware of everything that you must know.
6. More Convenient
We all like convenience. The good news is that the professional will work hand-in-hand with home loans and lenders every day of the week. You can trust that this professional will assure you that the entire process will go smoothly and successfully.
7. He Represents you
The good news is that the mortgage broker normally represents you. You can trust that he will work on your behalf and not on behalf of a particular bank.
He will work with different lenders to ensure that you get the best deal out there.
8. You do not have to Pay this Broker Directly
You will realize that you do not have to pay this broker directly for their services. In most cases, they are normally paid by the financial institutions that arranged your mortgage. This makes it ideal to work with this broker.
The mortgage broker normally works for you. He is independent and can help you navigate the often confusing world of mortgages. He or she will work on getting the best deal for you.
This is because dealing directly with the companies can be hard. Some of them might not have the best interest in mind. This is the reason why you should consider using the services of a mortgage broker.
In addition, he or she will help you save more time in the long run. You can carry on with your usual activities either at home or at work as the broker works for you.
You will even manage to save more money. Consider hiring the services of this broker, and you will not regret. The services of this broker are truly incredible.
Here's How To Get A Mortgage You Can Actually Afford
So, you've finally decided to purchase a home. After years of contemplating if you should buy or rent, then saving, building your credit etc, it's now time to dive in and get it.
Purchasing a home is exciting. After years of dreaming, you're finally getting a place that you can call your own.
It's really easy to get caught up in the excitement making you forget to ask one crucial question – how much "home" can you really afford?
…and, once you decide how much you can afford, you should stick to it. It's all too easy to decide on a price, then find the home of your dreams is only $25,000 more. Then you start thinking, "we can make this work…" But, can you really?
According to statistics, the median monthly mortgage payment for homeowners in the U.S. is $1,030. That's a lot of money.
While you may love the fabulous kitchen or huge backyard one house offers – if you can't pay the mortgage every month or get the cash to fix what's broken, your home's never going to be a blessing.
The good news is, determining how much 'house' you can afford isn't rocket science. You can use the four tips here and utilize online tools to help you figure things out.
Build a Solid Foundation
There are countless people who have gone broke by buying a house simply because they believe it's the "grown-up" thing to do. However, life events such as having a baby or getting married aren't reasons to buy a house.
The time will be right when the money is right. Before trying to figure out how much house you can afford, be sure you are financially ready to purchase a home.
To do this, ask yourself the following questions:
Are you debt free and have an emergency fund of three to six months put back
Do you have enough cash to cover moving expenses and closing costs?
Can you afford a 15-year-fixed-rate mortgage?
Can you make a 10 to 20 percent down payment?
Do you have enough money to set aside each month into passive investments above and beyond your mortgage?
If you answered "no" to any of the questions above, it may not be the right time to purchase a home. Wait until you have a better financial foundation.
If you are currently financially stable, then move on to the next tip.
Maximize Your Down Payment
One of the biggest costs in a new mortgage is PMI or MIP. Both of these are different ways of saying that you need to pay an extra fee every month because you didn't put enough down.
If you can get to 20% or more, then you won't have to pay mortgage insurance for the lender. This can save you hundreds of dollars per month.
When buying a home, remember – the more money you can put down, the better. Higher down payments mean lower mortgage payments every month and the ability to pay your home off faster.
While the best option is to pay 100 percent of the home cost in cash, this isn't viable for most. If this is the case, then try to put down at least 20 percent. By doing this, you can avoid paying for private mortgage insurance.
Calculate the Costs
All you need to do to figure out what you can afford when it comes to buying a home is to crunch a few numbers. If you need help with this, consider using a mortgage calculator with down payment, which will help you figure things out.
If you want to do things manually, consider the following:
Add up all the income you bring in every month. If you bring home $2,000 per month, and your spouse makes $3,000, then your total monthly take-home pay is $5,000.
Multiply your total monthly take-home pay by 25 percent to determine your maximum mortgage payment.If you are bringing home $5,000 per month, then it means that your mortgage payment should not be over $1,250 each month, including insurance and taxes.
Remember, your bank or lender will tell you that you can afford WAY more than that. In fact, some loans allow you to get to 40% or even 50% of your income going toward loans. While they may allow it, it isn't financially smart to borrow every dollar you can afford.
Don't Forget About Maintenance and Capital Expenditures
When comparing if you should rent or buy, most people look at the total rent, compare it to the mortgage, and say it's better to buy a house.
What you are forgetting is that rent includes all the maintenance costs in a home whereas a mortgage does not.
As a general rule of thumb, it's good to plan on spending around 1% – 2% of the total home value every year in maintenance and CapEx.
Major capital expenses are things like a roof or HVAC that last for several years. Even though you might have 10 years left on your roof, you should start saving for it now, along with the dozens of other major items that will not last forever.
So, if your home is $200,000, you should think about adding another $2,000-$4,000 per year in maintenance and capex. You definitely won't be spending this much every year, but what you don't spend now will be spent in a year or two when you have to replace a $12,000 roof, replace a garage door, etc.
If you have higher end appliances and fixtures, you should be more toward the 2% whereas standard grade homes can be closer to the 1% mark.
Conclusion
When you know your numbers, you will be able to shop for a mortgage and a home with confidence. Trying to determine what you can afford without considering the tips here may leave you with a home that's going to cause you financial hardship in the future.
Remember, buying a home is not an investment, it is an emotional decision. Once you recognize that, you can begin to take it seriously and make decisions based on actual facts, rather than be driven entirely by your desires. If you base everything on the emotions involved with buying a home, you'll dive right into a mortgage that you can't really afford.
This article originally appeared on IdealREI. Follow them on Facebook, Instagram and Twitter.
(THROWBACK!) High-Dividend REITs: Are They A Safe Bet?
Investment in Real Estate Investment Trusts (or REIT's) are ideal for investors who want a regular stream of income. REIT's purchase real estate properties and lease them to clients (or tenants). This income generated is then paid to shareholders via dividends.
REIT's are required to distribute at least 90% of net income to shareholders which means these firms have higher dividend yields compared to regular equity investments. But how many high dividend paying REIT's are worth investing in? This article looks at REIT's with high dividend yields and a market cap of approximately $1 billion.
CBL & Associates Properties
CBL & Associates Properties (or CBL) has a market cap of $915 million. This REIT has a dividend yield of 17.4% and pays annual dividends of $0.80 per share. CBL's portfolio is primarily in regional shopping malls (Class B and Class C).
CBL is grappling with declining sales as revenue has fallen from $1.04 billion in 2015 to $1.02 billion in 2016 and $927 million in 2017. Revenue is estimated to decline to $852 million in 2018 and $835 million in 2019. There have been concerns over the high debt levels (over $4 billion) of CBL as well.
Further, company CEO Stephen Lebovitz also hinted at a possible dividend cut in the future. CBL reduced its dividend by 25% last year as well. CBL has stated that it is looking to reposition its portfolio and focus on redevelopment initiatives. However, investors will not be confident about investing in a stock that has declined from $20 per share in August 2013 to $4.65 in August 2018. The stock is trading 16% above the average analyst price target of $3.91.
Washington Prime Group
Washington Prime Group (or WPG) engages in the acquisition and development of retail properties and this REIT has a market cap of $1.5 billion. WPG has a dividend yield of 12.8% and pays annual dividends of $1 per share. The stock price has declined from close to $20 in May 2014 to the current price of $7.92 which is 6% higher than the analyst target price of $7.45. This year, WPG has however risen over 18%.
WPG is a mall owner with assets across Florida, the Mid-West and the East Coast. In this digital age when the number of people visiting malls has declined, WPG has also seen its revenue decline. Sales have fallen from $922 million in 2015 to $758 million in 2017 and are estimated to reach $724 million this year.
WPG's funds from operation (or FFO) which is similar to earnings per share for stocks declined 8.4% in 2017, while occupancy reduced from 94% in 2016 to 93% last year. WPG might also have to cut dividends if sales continue to decline over the next few quarters.
Global Net Lease
Global Net Lease (or GNL) has a market cap of $1.5 billion and this REIT has a portfolio of commercial properties. GNL focuses on sale-leaseback transactions across the United States and Western Europe. GNL has over 300 properties with an average lease term of 8.6 years.
GNL's client base includes FedEx, GSA, ING, and Finnair among others. While GNL's revenue rose 21% year-over-year to $259 million in fiscal 2017, FFO per share declined 18%. GNL has a dividend yield of 10% and pays an annual dividend of $2.13 per share compared to its reported FFO of $2.10 per share last year.
GNL aims to acquire properties worth $293 million this year which will expand the company's portfolio. GNL is estimated to post revenue of $283 million in 2018, $303 million in 2019 and $314 million in 2020. GNL is trading at $21.53 which is 11.5% lower compared to analyst average target estimates of $24.
Kimco Realty
Kimco Realty (KIM) has a market cap of $7.2 billion and is one the largest publicly traded REIT. This REIT owns close to 500 shopping centers in the United States with 83 million square feet of leasable property. Kimco has a dividend yield of 6.6% and pays an annual dividend of $1.12 per share.
According to this report from Suredividend.com. "Kimco's property portfolio has enjoyed rising occupancy and rents over the past several years." In the first quarter of 2018, Kimco's FFP rose 5.4% driven by a rise in occupancy and rent. While occupancy rose 1 basis point to 96.1%, rental rates for new leases rose over 15%.
Kimco's tenants include struggling retail companies such as Sears, JC Penny and Kmart all of whom might close a few stores. Kimco will need to look at acquisitions to drive future revenue. This stock has lost close to 6% in 2018 and is trading at $17.06 which is 1.3% lower than analyst projections.
Senior Housing Properties
Senior Housing Properties (SNH) is a healthcare REIT with a market cap of $4.5 billion and a dividend yield of 8.2%. This REIT owns property worth $8.5 billion and over 700 tenants. SNH shares have increased close to 30% since February this year and the stock is trading at $19.04 which is 4% below average analyst price target estimates of $18.25.
While SNH's FFO per share fell 16% in 2017, performance has started to improve this year. SNH has managed to beat analyst earnings estimates considerably in the last two quarters. SNH has acquired properties worth over $300 million and sold assets of approximately $800 million since the start of 2017. The proceeds were used to pay off debt.
SNH revenue is estimated to rise 4.1% year-over-year to $1.12 billion in 2018 and 2.1% to $1.14 billion in 2019.
Warning
: count(): Parameter must be an array or an object that implements Countable in
/homepages/28/d742565295/htdocs/clickandbuilds/WealthLab/wp-content/themes/zox-news-child/single.php
on line
683
5 Articles Left
Get unlimited access