ANALYSIS: Top Real Estate Crowdfunding Platform Just Collapsed. What Does This Mean For The Industry?
RealtyShares, a San Francisco-based startup, is a real estate crowdfunding platform that offers debt and equity investments for apartment buildings, office buildings, malls and so on.
As recent as August, this crowdfunding company was named a "hot startup" by Inc. Magazine.
Since its 2013 inception, Realtyshares says it's raised more than $870M for more than 1,160 real estate projects. Investors far and wide, left and right, were pouring money into the platform.
Had investors like…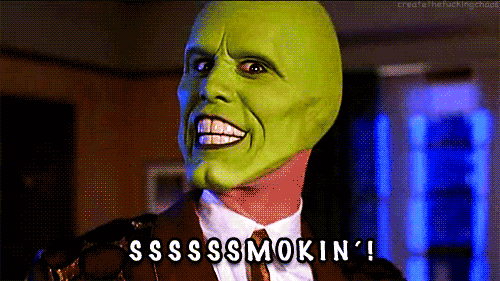 And now, in November?
The very same startup announced it has stopped taking new investments, that it's laying off most of its employees.
Why? Because they were unable to secure more operating capital.
The easy story to tell here is that real estate crowdfunding—an industry disruptor democratizing access to institutional real estate assets—is little more than fad—much like the whispers around crypto.
(Which is taking a f*cking beating, btw. They're even calling it a #fraud.)
Sure, it's an easy, simplistic conclusion to draw. But there might be a little more to it than that.
What's the story?
On Sept. 14, 2017, Techcrunch reported that Realtyshares had closed a $28M Series C funding round, bringing their total VC investment amount to $105.6M, per Crunchbase.
At the time, then-CEO Nav Athwal (who since left in November 2017) said they had over 120k users on the platform and wanted to "diversify in real estate in a way that hasn't been possible before."
At the time, Tyler Christenson, managing director at Cross Creek Advisors, who led the funding round, was super bullish with the boilerplate and jargon out in full force.
"RealtyShares is positioned to become the leading marketplace for sub-institutional debt and equity commercial real estate investment," he said.
"These commercial investment opportunities in multifamily, retail, industrial, and office properties have historically been limited to large institutions, and RealtyShares has been able to break down many of the barriers investors have faced."
Now? No more deals. And mass layoffs ahead.
$870M? $105M? $28M? What does it all mean?!
In 2017, when the round closed, Athwal said they had deployed $500M across deals. As of November, Realtyshares says that number's $870M—a 74% jump in deal flow.
Now, just for clarity, taking investments for deals on the platforms vs. taking investments operating capital are two entirely different things.
As we've covered around here, startups raise capital for the purpose of increasing valuations, offering early investors (who take bigger risk by going in early) juicy exit strategies.
Example. See WeWork, right? It was worth $5B, then $10B, before landing at an insane $20B, with whispers then of being too aggressively valued. Guess what: It's worth $45B.
Take a look at their funding history—and the valuations that followed.
For Uber, back in 2014, when it was "just" worth $17B, early investors made 2,000x return their initial investment. Four years later, Uber's now rumored to go public at $120B. You do the math on that one.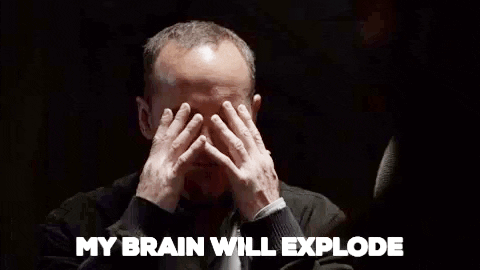 How does this tie into Realtyshares?
Good question. Here's how.
You see, with each funding round—Series A, Series B, Series C (hey, can the WealthLAB finance team get on a "Funding Rounds, Explained" piece soon?!), Series D, etc.—startups hope to increase the valuation of the enterprise.
Then ultimately either go public in an IPO or get sold to a private buyer. This is what early investors, angels, VCs and so on want to see. This is how they get their 10x.
"Over the past six months, RealtyShares aggressively pursued a number of financing options to continue growing the business," RealtyShares wrote in an email to customers.
According to a report by The Real Deal, a Hail Mary, last-ditch effort to find a buyer failed. With no more capital to raise or valuation jumps to squeeze, Realtyshares said "No Mas."
"Unfortunately, despite our best efforts, we were unable to secure additional capital. As a result, we will not offer new investments or accept new investors on the RealtyShares platform."
Sooo, is crowdfunding doomed?
That's the obvious, quick-trigger question. Does this mean the still-young real estate crowdfunding industry is doomed?
No. Real estate crowdfunding is basically pseudo-private/kinda-sorta public syndication of deals—a practice that's existed forever.
Deals will continue to get syndicated, money will continue to pool, and this will happen offline, online, in whatever line. It's one of the hottest asset classes for pension funds to protect against inflation, for instance.
Just look at Blackstone's recent $18B fund. Those are standard practice.
So where did Realtyshares' money go?
You got $870M worth of deals. You raised over $105M. Where did the money go?
Important point to underscore: The capital invested into Realtyshares, Inc. is to run and scale the business. 
These investors are totally separate from the investors in the real estate offered on the platform. In addition, the $870M is deal volume. 
In theory, the deals you invest in on Realtyshares may be for a fraction of the equity in the total deal. Which then is leveraged with debt. (Mortgage. A loan.)
Like, here's an example: Deal costs $100M. Down payment is $10M. Realtyshares has a $1M equity offering in said deal; 100 investors invested $10k in that deal. Total deal is technically $100M.
Doesn't mean that Realtyshares actually had $100M between their hands. Their operating cash comes from that $105M+.
The "transition will have no impact on the underlying real estate investments," Realtyshares said in same note. In other words, for the crowdfunding investors in the assets listed on Realtyshares, it's business as usual.
Go ahead. Celebrate. Do a lil' dance. You still got your money.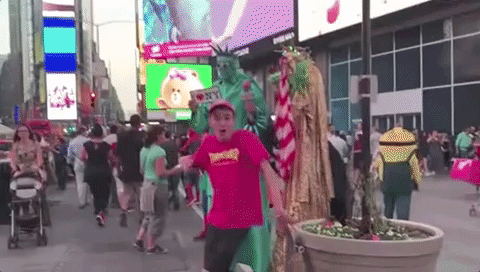 So why the smoke?
So the $105.6M? Where did it go? Yeah, here comes the bad news…
RealtyShares makes money when investors invest into the real estate deals on their platform.
In essence, Realtyshares snags a commission at the time of the investment and also over time, designed to be lower than the industry average.
Hence the disruption.
So, most likely, Realtyshares—whose disruptive business model offered investment access at lower fees than its private equity and asset management competitors, just to reiterate—found it couldn't sustain the growth with its current business model.
When companies plateau…
This is obviously speculation on our behalf, but let's use this entirely hypothetical example as an illustration.
You have a business that charges a $10 commission of each sale of hardware. Based on the market size, you can reasonably expect to do 100,000 sales every year.
Total market is 1M sales a year. In theory, you have another 90% of the market to get a piece of. But in reality, your plateau comes at 125k sales every year.
Your ceiling, in other words, is $1.25M in revenue every year.
Now, if you've raised money with the intention of increasing the value—again, this is a general example, not specific to Realtyshares—and you hit a ceiling in terms of revenue…
There's only so much upside to justify a valuation to investors before they say…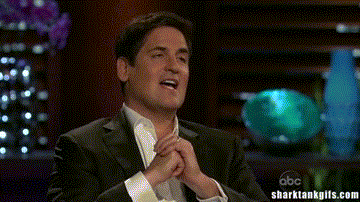 Is that what happened here?
Who knows? Could be. Looks like it.
It's what happen to a lot of them. They raise tons of cash, accelerate the growth, grow too fast, and then they die.
In fact, "premature scaling" at one point was (and still may be) the No. 1 startup killer. This basically means when a company grows too fast for its own good,
In fact, premature scaling causes the death of 74% of tech startups.
Or as internet entrepreneur and New York Times bestseller Neil Patel put it:
If you gain more funding than your business warrants at its specific stage, it can produce undesirable side effects. In essence, it can cause you to expand your operations beyond what is manageable. This is premature scaling in its most common and nefarious form, and it is going to destroy your startup.
Back to real estate crowdfunding.
So what's the rest of the industry saying? Why the sudden Realtyshares collapse?
CEO of Crowdstreet Tore Steen says the Realtyshares situation isn't an indicator of health or longevity in the industry.
"It's actually an indicator that the industry is maturing," Steen says. "In an industry like this—crowdfunding of commercial real estate—you're going to have certain business models that survive and certain ones that might not."
Co-founder of competitor EquityMultiple Charles Clinton agreed, saying head count is to blame.
"I think you've seen some of the platforms that have managed headcount and spending a bit more judiciously are maybe a bit better situated for the next couple of years of growth," Clinton told NREI.
And in the meantime?
It'll create a "temporary crisis for people," but that the industry will get past this pretty easily, Clinton said. "We're still in the very early innings of total growth."
How to Invest In Real Estate Through Your IRA
Investing in real estate can be a great way to grow your wealth, but did you know that you can use your IRA to invest in real estate? An IRA (Individual Retirement Account) is an investment account funded with pre-tax dollars and can be used to purchase investments such as stocks, bonds, or even real estate. Here's what you need to know about using your IRA to invest in real estate.
Rules & Regulations
First and foremost, specific rules and regulations must be followed when using an IRA to invest in real estate. You must adhere to IRS guidelines regarding the types of investments allowed and how much you can contribute each year.
The most important rule is that you cannot use the funds for personal benefit; any money used for personal benefit will be subject to tax penalties.
Additionally, it's important to note that the money in your IRA must be invested into a qualified trust company or custodian before it can be used for any investment, including real estate.
Benefits of Using an IRA To Invest In Real Estate
One of the major benefits of investing in real estate through an IRA is that all profits from the investment are tax-free until retirement age.
This means any profits gained from rental income or appreciation won't have to be reported on taxes until you withdraw them at retirement (typically 59 ½ years old). Additionally, since a traditional or Roth IRA allows for up to $5000/year ($6000/year if over 50) contributions without triggering taxes on those amounts, this could provide more capital than if investing with after-tax dollars alone.
This could give you more buying power when looking for a piece of property and create larger returns down the road with compounding interest.
Drawbacks of Using an IRA To Invest In Real Estate
There are some drawbacks associated with investing in real estate through an IRA, such as using the money after retirement without incurring taxes and penalties on withdrawals before then.

Additionally, IRAs typically have higher fees than other investments because they require custodians or trustees who charge annual fees for managing the accounts. Also, since IRAs can't borrow money against their assets or partner with outside investors, acquiring larger properties is challenging due to the limited capital resources available through an IRA account alone.
With proper research and planning, investing in real estate through your IRA may help increase your wealth while avoiding taxes on those profits until retirement age making it a potentially attractive option for many investors who want access to capital without being taxed prematurely.
How Big Real Estate Moguls Avoid Taxes (And How You Can, Too) 👀
I was looking around Google for an old article on tax strategies and this five-year old video of myself happened to pop up.
I'm interviewing a tax expert about how real estate investors avoid paying taxes in perpetuity—AND how everyday citizens can do the same thing.
(Real estate—our TEMPLE I and TEMPLE II projects included—has a number of tax benefits savvy investors have capitalized on for years, including Opportunity Zone breaks and 10-year tax abatements.)
There's the 1031 exchange, of course, which I've shared with you guys before.
Just to refresh your memory, the 1031 Exchange allows you to roll over gains from your last project into a new property TAX FREE—as long as said property is worth the same or more.
But there's ANOTHER TAX LOOPHOLE that can take your portfolio to an entirely new level by splitting your capital gains into MULTIPLE properties.
So I thought I'd share it with you guys. 💎
You can check it out here.
Let me know what you think. 😎
PS: In our next update, I'm going to break down how real estate moguls get paid from their properties…tax free. 👀
PPS: If you want to learn how to implement generational wealth strategies like this one, you can join our NYCE wealth academy (TRIBE U) here.
How I run a $300M+ business from the beach…(and how you can TOO!)
Yes, you read that right.
If there's anything the pandemic taught us, it's that the paradigm of "office" and "workspace" has been shaken to its CORE.
Universities are teaching via Zoom, court dates are done virtually, FULLY REMOTE businesses are valued at $1B+, and legitimate Inc. 5000 startups are run from…wherever. 📲
This is my office for the day…
I am actually running our business from the beach, typing this from here.
It's 4:28 pm CET, which means it's 10:28 am EST and I am CRUSHING my to-do list.
(And the team will continue to crush it while I'm asleep. That's the 🗝)
So how did we get here? 
We launched NYCE and our mission to create 100,000 millionaires in March, 2020…just as the global COVID-19 lockdown happened. 😳
As a result, we shut down our main office and set EVERYTHING up to run remotely…
SMOOTHLY! And a system that allows us to outperform competition by 200%. (You can build this system, too. More on this in a second.)
Here's what we were able to do since then:
Gained 6M+ followers across all platforms 📈
Add 1500+ new apartments to the portfolio 🤑
Grow to $300M in real estate 🚀
105% investor returns 🎉
700K+ community members 🤝
And here's the best part…
Having team members in all the main time zones gives us a 24-hour work cycle vs. 9-5/eight-hour on-the-clock performance.
This means we get 3x the productivity of a similar company. 🔥
Let me repeat that…3x PRODUCTIVITY vs. our competitors.
Meanwhile our project management software grants us 24-hour TEAM-WIDE connectivity that tracks all tasks and lets us know if productivity dips even a little bit.
There is ALWAYS someone senior awake. It could be Martin in Barcelona…Nat in New York…Vineet & Arif in New Delhi.
All the while giving YOU GUYS wealth hacks and daily content. 🔥
OK, so how can you do it?!
Well, the first step is to have an actual side hustle you're launching. Not just an idea, a validated business.
MAJOR KEY: Do NOT spend money until you've made your FIRST DOLLAR! 🗝🗝🗝🗝
(You can catch a replay Business Launch masterclass here and see TRIBE member Nessa launched her business on the spot and got her first $45K client shortly after.)
One of the easiest ways to start is with Airbnb—you can start that in 10 minutes. Literally. (Here's a guide if you need it.)
Once you have your business, you build a virtual infrastructure (you really just need two softwares, which are FREE), manage the team accordingly and run the business from there.
I'm gonna put together a step-by-step video breakdown this weekend inside the new TRIBE U on the FIVE key things you need to do this for YOURSELF. 💵 💎
From what software to use, how to build a team, how to keep.
In the meantime, drop a comment if you're ready to build some wealth and any questions if you want more…
Let's get to work. 🙌
PS: If you can't be bothered with video and just wanna get to work, we're hosting a TRIBE U workshop that will help you get this process started on the spot. It's $479 $49. 🔥
Warning
: count(): Parameter must be an array or an object that implements Countable in
/homepages/28/d742565295/htdocs/clickandbuilds/WealthLab/wp-content/themes/zox-news-child/single.php
on line
683
You've reached your free article limit.
Continue reading by subscribing.
Already a subsciber? Login >
Go back to Homepage >