(WTF?!) This iPhone Upgrade Could Be Worth $100B Next Year
OK, so we love iPhones. Sure we do. After all, Apple, this year, became the first trillion-dollar company.

But $100B?! Gosh DAMN!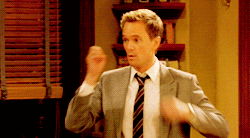 So what's the deal?
So, according to JP Morgan, Apple's planning on bringing four new iPhone models to market in 2020 with 5G. 
Other manufacturers—Samsung, LG, Motorola et. al.—already put out high-end versions of their flagship devices with 5G capabilities. 
Meanwhile Apple has waited. Until now. Apparently.
Got it. So when's this going down?
The new iPhones are expected to hit in the second half of 2020, come in a number of sizes, including one measuring 5.4 inches, another at 6.7 inches and two at 6.1 inches. 
The report also says the largest iPhone will likely have sensor shift technology (whatever that means), allowing for better quality videos and photos when capturing motion.
…OK, so about the $100B?
Yeah, it's coming. Be patient. So according to tech pub DigiTimes, Apple's told suppliers it expects to sell 100M iPhones next year.
100M iPhones. 
Just for context, if the average price is a cool $1K, that rough math comes out to $100B of revenue for Apple next year.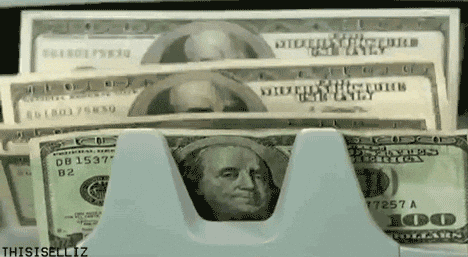 Yes, right now, Apple sells several models at lower price points. 
That said, the competition has been charging a premium for 5G devices. So expecting something likely from Apple isn't too far of a fetch. #BusinessNotCharity
Selling that many devices would be a 25% increase over the expectation Apple will sell 80M iPhone 11s. 
What's up with 5G? Do people care?
Well, it would appear that way. 
Right now, "only" 15M 5G devices have been sold to date. But those numbers can be misleading. 5G is just now becoming available in many parts of the US.
By the time Apple's expected to go to market, demand will likely be huge. 
What say you, #WealthGANG?! You coppin' the next 5G iPhone?
How To Launch Your Business In 30 Days Or Less
Got a great business idea that you think might be the next big thing? Despite the uncertainty and the risks tagged to becoming an entrepreneur, you wouldn't know until you try. Besides, it takes less than a month to launch a product or service. Here's how you make that happen.
CHART: These High-Profile IPOs Underperformed In 2019
It's been covered at nauseum but it's worth repeating: 2019 was the year of the IPOs—and it wasn't pretty.
After much speculation, Uber finally hit Wall Street, earning just a fraction of the $128B valuation it had hoped. Lyft, same thing. Then there was WeWork. Oh boy, oh boy…
That said. The full story isn't told in the first act. Facebook had a rough, much-criticized debut on the public markets. It's since soared like a a motherf*cker, growing from $100B into a near-$600B behemoth.
Some headlines, just as a reminder:
Facebook IPO fails to 'pop' in rough debut…
The Wall Street Journal used words like "frenzy" and "skepticism." 
Unfortunately, hindsight is 20/20 so we can only go by what's happened to date. So courtesy of our friends from CB Insights, here's a chart with the blockbuster tech listings that underperformed in 2019.
What Are Your Favorite Christmas Songs And How Much Money Do They Make?
Christmas is the gift that keeps on giving for a select group of singers, songwriters and producers. An article in Forbes pegged U.S's Christmas Music as the "Global King" compared to other genres of music like Pop.
So how much money are they talking? CNBC's Tom Chitty explains.
Warning
: count(): Parameter must be an array or an object that implements Countable in
/homepages/28/d742565295/htdocs/clickandbuilds/WealthLab/wp-content/themes/zox-news-child/single.php
on line
681
5 Articles Left
Get unlimited access