(WTF?!) This iPhone Upgrade Could Be Worth $100B Next Year
OK, so we love iPhones. Sure we do. After all, Apple, this year, became the first trillion-dollar company.

But $100B?! Gosh DAMN!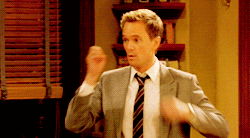 So what's the deal?
So, according to JP Morgan, Apple's planning on bringing four new iPhone models to market in 2020 with 5G. 
Other manufacturers—Samsung, LG, Motorola et. al.—already put out high-end versions of their flagship devices with 5G capabilities. 
Meanwhile Apple has waited. Until now. Apparently.
Got it. So when's this going down?
The new iPhones are expected to hit in the second half of 2020, come in a number of sizes, including one measuring 5.4 inches, another at 6.7 inches and two at 6.1 inches. 
The report also says the largest iPhone will likely have sensor shift technology (whatever that means), allowing for better quality videos and photos when capturing motion.
…OK, so about the $100B?
Yeah, it's coming. Be patient. So according to tech pub DigiTimes, Apple's told suppliers it expects to sell 100M iPhones next year.
100M iPhones. 
Just for context, if the average price is a cool $1K, that rough math comes out to $100B of revenue for Apple next year.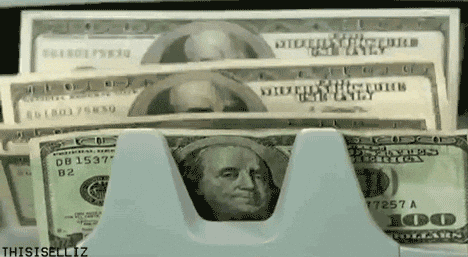 Yes, right now, Apple sells several models at lower price points. 
That said, the competition has been charging a premium for 5G devices. So expecting something likely from Apple isn't too far of a fetch. #BusinessNotCharity
Selling that many devices would be a 25% increase over the expectation Apple will sell 80M iPhone 11s. 
What's up with 5G? Do people care?
Well, it would appear that way. 
Right now, "only" 15M 5G devices have been sold to date. But those numbers can be misleading. 5G is just now becoming available in many parts of the US.
By the time Apple's expected to go to market, demand will likely be huge. 
What say you, #WealthGANG?! You coppin' the next 5G iPhone?
How Mark Cuban Invested $640k In A Company That Started…As A Prank
In what turned out to be a ruse, a startup disguised their business as a prank to raise over $640k from investor Mark Cuban on Shark Tank.
Minneapolis-based entrepreneurs, Ryan Walther and Arik Nordby, founded Prank-O, a business that was built around amusing their friends with bizarre and fake products.
In their pitch to the Sharks, they introduced a string of products in gift boxes — ranging from coffee-maker shower heads to snack hats — only to reveal later that the novel products were fake.
The duo looked to snag an investment of $640k for an 8% stake in the business, before revealing their declining sales — from $10M five years ago to an estimated $2.8M this year.
The dip in sales came after the team tried to branch into creating the prank products, stringing together debt worth nearly $1M.
Despite the numbers, Mark Cuban bit. "I'll make you an offer, but you're going to have to listen," Cuban said.
"You've got a great product, you've got great comedy minds, but your track record speaks for itself, and I don't mean that in any disrespect, but all entrepreneurs go through this," he said, offering $640k for 25%, more than three times what the company initially pitched.
Well, well, well, what do we have here.
So according to a (totally non-biased) press release from the Graduate Management Admission Council (GMAC) earlier this year, MBA grads are making more money than ever.
(Just for clarity, the GMAC is a "global association of leading graduate business schools.")
Apparently, US employers plan to offer new MBA hires a starting salary of $115,000, the highest ever recorded in the US when adjusted for inflation.
Key words: PLAN. TO.
In spite of these lofty, non-scientific projections, the number of MBA applications—as a whole—is on the downslide. Here's a chart from the otherwise very optimistic GMAC.
(Yes, the entire WealthLAB crew is MBAs, too. Jury's still out whether that makes us marks or smart. 🙄)
And according to Forbes, this makes it the best time ever to pursue an Ivy League MBA.
So what does this all mean? Let's unpack it for a second.
Top 10 programs are letting everyone in…

According to the various reports, some programs across the country have seen double-digit drops, with the top 10 business schools seeing serious declines. 
At the highly selective Yale University, the acceptance rate jumped by nearly 44%. Dartmouth College's Tuck School of Business, another Top 10 program, admitted more than one in three of its applicants, a 48% increase in a single year.
Meanwhile its applications dropped by 22.5%.
"The joke among deans is that 'flat is the new up,'" Andrew Ainslie, the dean of the University of Rochester's Simon School of Business. "If we can just hold our numbers, that is an incredible achievement."
Other Ivy League schools have dropped also, with Harvard measuring a fall of 4.5%. Meanwhile, big names like Stanford saw a bit more at 4.6% and UC-Berkeley Haas at a shaking 7.5%.
And outside the Top 10?
When these numbers are narrowed down to individual schools, like University of Michigan Ross School of Business, the picture gets worse. This university saw the biggest reduction, noting an 8.5% decline with just over 3,000 candidates applying. 
There are only a few reported exceptions to this overall decline, but the biggest business schools in the nation agree that there is a serious reduction in MBA interest. 
Ainslie says up to 20% of the top 100 MBA programs in the country are likely to close in the next few years. 
But why?
Uncertainty over work visas for international students, the strong US economy with decreasing job loss, and the rising costs of degrees are all noted as potential causes. 
The positive side to the story, as Ainslie pointed out, is that it's going to spark new development in the design of existing MBA programs. One particular program has been built around entrepreneurship.
In addition, the prestigious post-MBA job paths—think investment banking and management consulting—have been replaced by jobs in the tech world and Silicon Valley.
"Tech has displaced consulting and finance as the preferred career path for top-tier college students," says David Minnick, founder and CEO of Camino Data, and former president of beverage company, Purity Organic.
"When I started Princeton in 2003, it was still a big deal to get a MBA or JD/MBA after college," he tells Forbes. "That was the thing to do.
"Four years later, when I graduated, we wanted to be more entrepreneurial. We saw people who had started successful tech businesses. We saw there were low barriers to entry, and that it was okay to fail."
Student debt vs. MVP?
There's also the whole cost thing. Business school can run you $200,000, making it a cringe option for 20-somethings already riddled with debt. For founders, this is money better spent building an MVP.
(No, not Most Valuable Player. Minimum Viable Product.)
Not to mention the experience it brings.
"When I interviewed people with an MBA, or experience at a big beverage company like Coke or Pepsi," says Minnick, :I was concerned that their personality type wouldn't be the right fit for a young and growing company like ours."
In his view, hustle, skills and culture fit are far better predictors of performance than a degree.
Ivy League MBA fire sale…🗑
Apparently this all means that IF you are one who's always dreamed of an MBA from a prestigious school, there's no better time than now.
"With an unprecedented decline in MBA application volume at many business schools – including iconic, top-tier programs – there's definitely a 'perfect storm' happening for prospective applicants," Alex Min, CEO of The MBA Exchange, a top admissions consulting firm, says.
"Deans and admissions committees are feeling strong pressure to fill available seats with qualified candidates, even if some of these individuals might not have been admitted in previous years when application volume was growing."
How To Launch Your Business In 30 Days Or Less
Got a great business idea that you think might be the next big thing? Despite the uncertainty and the risks tagged to becoming an entrepreneur, you wouldn't know until you try. Besides, it takes less than a month to launch a product or service. Here's how you make that happen.
Warning
: count(): Parameter must be an array or an object that implements Countable in
/homepages/28/d742565295/htdocs/clickandbuilds/WealthLab/wp-content/themes/zox-news-child/single.php
on line
683
5 Articles Left
Get unlimited access