Here's How Apple Can Clinch A $2T Market Value
On Aug. 2, 2018, Apple [AAPL] created history as it became the first company in the United States to be valued at $1T as per market cap. Apple's market cap rose to a high of $1.10T and has since slipped to its current valuation of $996.3B.
Despite the recent slide, Apple shares are up 25.5% in 2018. Now that it has crushed the $1T barrier, what's next for the tech heavyweight? What will be the next revenue driver for Apple? Can the company be valued at $2T? Analysts definitely think so.
 iPhone growth might slow down
Apple's stock was trading at $13 in Nov. 2008. The stock has since risen 1500% driven by the launch of Apple's flagship product the iPhone as well as the hugely successful iPad. The global exponential growth in the smartphone industry created robust demand for what soon became Apple's flagship product.
Now, this growth has stalled. The smartphone market is a mature one. Emerging markets like India will drive demand but the iPhone is too expensive for these markets. The iPhone has lost market share to Chinese companies such as Huawei, OPPO and Xiaomi.
Apple's iPhone still accounts for over 59% of total revenue. In the recent earnings call, Apple CEO Tim Cook stated that the company will no longer publish device sales going forward. Is this an indicator of slowing demand?
Apple though remains an innovative company and allocates significant resources to research and development. It has time and again proved critics wrong especially over the last decade. Apple still remains a good long-term bet for investors. Let's see why.
Apple's Services business critical for the company
Apple's Services business has been a major revenue driver for the company over the last several quarters. It accounted for 16% of total revenue in the last quarter and is as big as a Fortune 100 company in terms of revenue.
This business includes revenue from  Internet services, AppleCare, Apple Pay, licensing and other services. The App Store, Apple Music and Apple Pay are all set to experience significant growth over the next few years.
Apple Music has already become the second largest music streaming platform in the United States, while the App Store generated 93% more revenue than the Google Play Store [GOOG] in the last quarter that has a far larger user base.
Apple has created a technological ecosystem with a high customer satisfaction and retention rate.
Apple Car rumored to launch by 2023
Noted Apple analyst Ming-Chi Kuo expects the company to launch the Apple Car by 2023 that will push it towards the next trillion dollar valuation. Kuo stated that Apple's high growth services segment, AR futures, and its secretive car project (also known as Project Titan) will propel it towards a $2 trillion valuation.
This means Apple is looking to take advantage of the tectonic shift in the global automotive market. Several countries are already eyeing investments in the electric/hybrid car space as they are running out of options to combat global warming and climate change. The electric car is a terrific alternative and companies are now pumping money into this space.
Kuo stated, "Apple's leading technology advantages (e.g. AR) would redefine cars and differentiate Apple Car from peers' products. Apple can do a better integration of hardware, software, and service than current competitors in the consumer electronics sector and potential competitors in the auto sector."
The $2T valuation seems like a distant dream for investors, especially in a difficult macro environment with trade wars, slowing demand, and rising interest rates. Apple though has always been able to catch the consumer's attention with its high-end tech products and services. If the Apple Car experiences a successful launch, there will be no stopping this stock given the total available market.
DATA: Are VC Investors Cutting Down On Checks?!
According to a recent survey, venture capitalists are worried there's too much money moving around the private markets.
For Q3, the Silicon Valley Venture Capitalist Confidence Index—a quarterly University of San Francisco undertaking for the past 15 years—scored 3.58 on a 5 point scale (5 indicates high confidence, 1 low).
"But 3.58 is still high….ish…no?"
Well. Not really. You've gotta look at how it's trending.
So how's it trending?
This quarter's index measurement dropped from Q2's index reading of 3.76—and below the nearly 16-year average of 3.70.
That said, it's better than Q4 of last year where investor confidence market the lowest index reading since Q1 of 2009, right around Recession time.
And with all the tech IPO activity this year—including BOTCHED ones like WeWork and not-so-good ones like Uber—investor confidence could be dipping even further. Especially with, what appears to be, IPO fatigue in the public markets.
And that may not play out well for valuations.
OK, so what's the deal?
A couple of factors.
According to the researchers, investors are catching stank face over the—quote— "lofty valuations due to a continuing enormous supply of capital being made available to new ventures as more mega funds ($500M or more) are being established."
ROUGHLY TRANSLATED: Mega investors—like WeWork sugar daddy SoftBank—are frustrated with poor returns.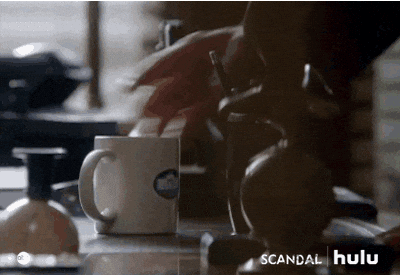 So what are the VCs saying? 
Well, the VCs chipped in with their two cents, in jargon, of course.
Menlo Ventures Partner Venky Ganesan says private markets have been fueled "by the availability of cheap capital and the surge of new entrants to private investing."
AllegisCyber's Bob Ackerman said something similarly jargon-y, adding there's "too much capital chasing too much undifferentiated innovation with unrealistic return expectations."
In other words: Too much money being thrown at ideas that aren't new ideas but expect to be the next Facebook from standpoint of traction.
On one side of the spectrum, then you have guys like Kobe Bryant, whose $100M VC fund Bryant is straight CRUSHING IT, with 18 active deals and 10 exits.
Then there's Trump…
Trading uncertainty is making people stay on the sidelines. Apparently, all the impeachment chatter isn't helping either, according to the research.
USF's Mark Cannice concluded his report—and brace yourself, there's a whole heap of jargon coming—by saying this:
"With new sources and unprecedented amounts of capital being made available to new ventures" along with "evolving expectations of public markets for venture-backed firms in terms of paths to profitability, it could be argued that the venture industry is itself in the midst of a transformation."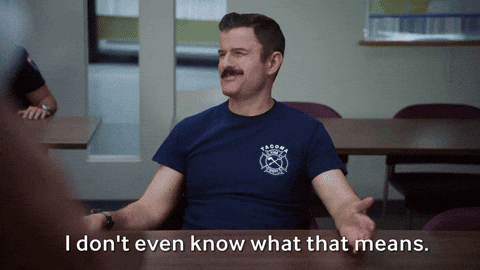 What the FUCK does that even mean?!
We'll tell you what it means.
TRANSLATION: Venture capitalists are basically sick and tired of startups burning through cash without being profitable in the hope that a massive IPO will get said venture capitalists their 10x returns on the back of sucker public investors.
And said sucker public investors have caught on to the shiznit. In other, less pretentious words, the gig is up.
(See how we did that in three words vs. three lines? 🔥)
But that doesn't mean there's no money to be made…

There are entrepreneurs out there who raise capital scale, just like there are VCs who don't just invest to cash out at IPO. Or you can always go catch an alley oop with Kobe and get straight back into the gains game. That's always an option…
'Till next time, #WealthGANG…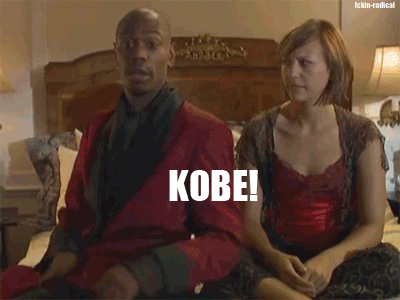 INFOGRAPHIC: How To Invest Your Money (In 8 Simple Steps)
Plenty of savers are making do with low rates of return on their deposits—almost eroding the value of their savings. Here's a guide on how you should invest your money and gain some great returns off it.
Will Cloud Gaming Drive The Next Big Gaming Transition?
The global gaming industry has always been a disruptive one. Nuclear physicist Edward Condon developed the first computer game in 1941 called Nim, one which pretty much saw the computer win 90% of the time.
The disruption didn't fizzle out. Soon afterwards, the first programming guidelines were written for a chess game developed by Claude Shannon, while a decade later the US Department of Defense created a war game — STAGE.
This really set the stage for what was to come later — video games. American investor Ralph Baer wasted no time and conceived the idea of playing video games on TV, and the world's first gaming console was released. The rapid evolution of gaming consoles coupled with gaming design and the introduction of graphics cards have taken the global gaming industry by storm.
In the last decade, the evolution of smartphones opened up a totally new segment known as digital gaming. In 2016,  Activision Blizzard paid close to $6B to acquire King Digital- a digital gaming behemoth. Not one to trail far behind, the eSports segment, despite its nascency, proved to be a long-term revenue driver for top gaming firms.
Will cloud gaming be the next key driver in global games?
Now companies such as Microsoft [MSFT], Google [GOOG] and Electronic Arts [EA] aim to create a market for cloud gaming. So what exactly is cloud gaming? It's similar to online streaming services such as Netflix [NFLX] and Amazon Prime [AMZN], but with games.
Cloud gaming will allow users to play games on their computer or mobile devices. A remote server will send players video feed and receive controller inputs. This now means that players no longer need to purchase gaming consoled to play the latest games. All you need is a stable internet connection.
Google's cloud gaming project is called Project Stream and the company launched a beta test last month. Players required a Google Chrome browser and an internet connection of 25 Mbps or higher.
Microsoft which also manufactures the Xbox consoles announced its cloud gaming platform known as Project xCloud. It has confirmed several Xbox games for beta testing such as Halo, Minecraft, and Gears of War.
The tech giant is hoping for growing interest in cloud gaming to offset any declining sales in gaming consoles.
Following Google and Microsoft, top gaming publisher Electronic Arts has forayed into this space, with a project known as Project Atlas.
Will this move garner global attention?
The shift to cloud gaming is going to be as disruptive as any in the gaming space. Players can now subscribe and stream games online instead of spending over $300 for the latest gaming console. The cloud gaming space is expected to grow at a compound annual growth rate of 26% between 2017 and 2023.
While Netflix and Amazon have changed the consumption of entertainment via cord cutting, it is very likely that cloud gaming will soon be a hit among players in a few years time. Is this the end of the gaming console?
Warning
: count(): Parameter must be an array or an object that implements Countable in
/homepages/28/d742565295/htdocs/clickandbuilds/WealthLab/wp-content/themes/zox-news-child/single.php
on line
678
5 Articles Left
Get unlimited access