Here's How Apple Can Clinch A $2T Market Value
On Aug. 2, 2018, Apple [AAPL] created history as it became the first company in the United States to be valued at $1T as per market cap. Apple's market cap rose to a high of $1.10T and has since slipped to its current valuation of $996.3B.
Despite the recent slide, Apple shares are up 25.5% in 2018. Now that it has crushed the $1T barrier, what's next for the tech heavyweight? What will be the next revenue driver for Apple? Can the company be valued at $2T? Analysts definitely think so.
 iPhone growth might slow down
Apple's stock was trading at $13 in Nov. 2008. The stock has since risen 1500% driven by the launch of Apple's flagship product the iPhone as well as the hugely successful iPad. The global exponential growth in the smartphone industry created robust demand for what soon became Apple's flagship product.
Now, this growth has stalled. The smartphone market is a mature one. Emerging markets like India will drive demand but the iPhone is too expensive for these markets. The iPhone has lost market share to Chinese companies such as Huawei, OPPO and Xiaomi.
Apple's iPhone still accounts for over 59% of total revenue. In the recent earnings call, Apple CEO Tim Cook stated that the company will no longer publish device sales going forward. Is this an indicator of slowing demand?
Apple though remains an innovative company and allocates significant resources to research and development. It has time and again proved critics wrong especially over the last decade. Apple still remains a good long-term bet for investors. Let's see why.
Apple's Services business critical for the company
Apple's Services business has been a major revenue driver for the company over the last several quarters. It accounted for 16% of total revenue in the last quarter and is as big as a Fortune 100 company in terms of revenue.
This business includes revenue from  Internet services, AppleCare, Apple Pay, licensing and other services. The App Store, Apple Music and Apple Pay are all set to experience significant growth over the next few years.
Apple Music has already become the second largest music streaming platform in the United States, while the App Store generated 93% more revenue than the Google Play Store [GOOG] in the last quarter that has a far larger user base.
Apple has created a technological ecosystem with a high customer satisfaction and retention rate.
Apple Car rumored to launch by 2023
Noted Apple analyst Ming-Chi Kuo expects the company to launch the Apple Car by 2023 that will push it towards the next trillion dollar valuation. Kuo stated that Apple's high growth services segment, AR futures, and its secretive car project (also known as Project Titan) will propel it towards a $2 trillion valuation.
This means Apple is looking to take advantage of the tectonic shift in the global automotive market. Several countries are already eyeing investments in the electric/hybrid car space as they are running out of options to combat global warming and climate change. The electric car is a terrific alternative and companies are now pumping money into this space.
Kuo stated, "Apple's leading technology advantages (e.g. AR) would redefine cars and differentiate Apple Car from peers' products. Apple can do a better integration of hardware, software, and service than current competitors in the consumer electronics sector and potential competitors in the auto sector."
The $2T valuation seems like a distant dream for investors, especially in a difficult macro environment with trade wars, slowing demand, and rising interest rates. Apple though has always been able to catch the consumer's attention with its high-end tech products and services. If the Apple Car experiences a successful launch, there will be no stopping this stock given the total available market.
Exclusive Q&A, Part II: 'The Movement That Changed The Narrative Of Black People In America'
In the Part I of this interview, we sat down with four ex-roommates who built one of the fastest-growing Instagram accounts on the internet. But there's more to the quartet than going viral.
"We want this to go down in history as the movement that changed the narrative of Black people in America," Jared Spiller, one of the co-founders, said in Part I. 
We're of course talking about the founders of @BlackWealthRenaissance.
Ex-roommates in college, Jalen Clark, David Bellard, Jared Spiller and Kelly Rhodes started this as a passion project; they've since grown this 209K+ followers in about a year, with one of the most engaging audience on the 'Gram.
In part II of this Q&A, the four co-founders expound on their mission to change the "narrative of Black people in America," why social media is important and what lies ahead.
(Editor's note: This interview was done by WealthLAB editor-in-chief/real estate developer Philip Michael.)
How are you using social media — and why? 
David: We mostly are using social media to build a platform that we feel is needed to highlight the people in our culture showing that what we are talking about is real—and attainable—if you are willing to put the work in.
Why does this work?
I feel like it's been effective because it provides a mix of motivation, education, and culture in a way that is true to the message of normalizing black wealth and the conversations around building wealth.
As one of our friends told us its like The Shade Room but for financial literacy. (Laughs.)
I can see that! What say you, Kelly?
Kelly: Social media to me is not just an app, it's a powerful tool that we can use to help network with people across the globe. I think for Black Wealth Renaissance we really started to grow when we used videos, because our videos consisted of people that are looked at as wise in the African American community such as Jay-Z, Oprah, and Will Smith.
This helped people relate because its someone that looks like them and someone coming from similar background who we deem as financially successful. It allows African Americans to dream which turns into goals motivating us to achieve similar success.  
And that's so much easier to spread on IG, I take it?
Jalen: We are using social media the way it was created and intended to be used. We are networking across the country and globe with people we would never had the opportunity to meet if it were not for social media. We are using it to spread positive messages and show the masses what is actually possible with self control and will power.
We are also shining light on parts of the culture the media does not shine light on.  We are showing [black] entertainers that are doing work within their communities; that are giving back and making a difference for those that have less.
We are able to mix personal finance tips with memes and topics that are related to the average person thats the reason I believe it has been effective. 

You guys talk about real estate quite a bit; that's how I found your channel. So why real estate in the wealth-generation conversation? 
David: We've all heard the quote that 90% of millionaires were created through real estate and one of our main focuses is generating wealth for future generations. So real estate is something we promote because it is one of the best ways to accomplish those goals. There are so many different ways to get in and win in real estate, it really all goes back to an abundance mindset. 
Love that. I talk about that all the time. Wealth is really a mindset more so than a "tactic" that will work for you. That said, real estate is the pillar of every millionaire and billionaire's portfolio.
Kelly: Yes, most millionaires own some part, or have some stake in real estate. Real estate is relatable to most people because everyone has a home whether you are renting or actually own your own home you can relate.
In my opinion, if 90% of millionaires made their money in the stock market it wouldn't be as popular as real estate because it's not something that your every-day person would be able to relate to.
Real estate is something everyone is already apart of and owning property could be as simple as owning your own home. Plus there is thousands of ways to make deals and structure deals to get into real estate.  
Jalen: Real Estate has always been something in my mind as a young child. I wanted to own land for some reason but once we realized the benefits and advantages of owning real estate, it was solidified that this is something we need to do.
What are the benefits to real estate, in your opinion?
Jalen: Land is not being produced anymore so it's going to constantly appreciate over time. There's tax advantages to owning land. Lastly real estate is the foundation to building and creating wealth it's not the end all be all but it definitely gives you the freedom to start focusing on different streams of income. 
What's the main thing you'd like to change and/or impact with BWR?  
David: I would like to change black people's perception of wealth and understanding of money—the process of acquiring it. From my experience, too many of us sum it up to a person "getting lucky"—and that's just not the case.
By understanding the principles used to acquire wealth, we can spark a necessary change in our community. It has been predicted that the net worth of the black family is expected to be $0 by 2053.
And that racial wealth gap really comes from not owning real estate.
Yes. And that's in my lifetime. So I want to do everything in my power to ensure that this doesn't happen—and the best way to accomplish that is through education.
One of our major goals is to teach financial literacy to the youth so that they can avoid some of the pitfalls and mistakes that we've made on our own journeys.
Kelly: I would like for Black Wealth Renaissance to change, or at least create a movement, on a mindset that black people can actually achieve financial success without rap or going to the [NBA]. I want African Americans to understand that it's OK to be an entrepreneur—and that you can become very successful doing it.
I just want at least one person to say hey those guys at Black Wealth Renaissance changed my perspective on money and I actually learned how to become financially literate. That in my opinion would be my ultimate success. 
You, Jalen? What do you want to impact?
Jalen: One thing I would like to change or impact in my life time is the idea that the only way to obtain wealth with in our community is through becoming an athlete, a rapper, a drug dealer or anything else we have been stereotyped for.
I also want us to love and embrace our communities; we need to respect and take pride in where we are from. There's no reason the "hood" should look run down. Just because we are not getting funding from the government does not mean we have to live in the worst possible conditions. We need to "beautify" and keep our neighbors clean.
I want to impose the will and spirit of self love within our community and teach our people how to love one another with compassion. 

Exclusive Q&A: How These 4 College Roommates Built One Of The Top Black Wealth Channels On Instagram
It's one of the more shocking stats that exist in America: Despite trillions in spending power, minorities are at the bottom when it comes to wealth. As of 2020, there's a wealth gap that will take 228 years to close.
That said. There's currently a movement on social media where a handful of Instagram channels provide real financial and wealth-building advice, particularly in the black community.
We spoke to the founders of one of our favorite channels, @BlackWealthRenaissance.
Ex-roommates in college, Jalen Clark, David Bellard, Jared Spiller and Kelly Rhodes started this as a passion project; they've since grown this 209K+ followers in about a year, with one of the most engaging audience on the 'Gram.
In this two-part Q&A, they break down the importance of wealth building, their mission and why it's important to make your own table.
(Editor's note: This interview was done by WealthLAB editor-in-chief/real estate developer Philip Michael.)
Congrats on all your success. In such a short time. So tell people. What is Black Wealth Renaissance?
Jared: Black Wealth Renaissance is a movement. Our goal is to normalize the topics and conversations around wealth growth and educate African American people through education and awareness through social media.
We will educate as many people as we can reach on ways to achieve financial freedom and positive examples of people who have or are on their way to financial freedom. 
David: Like Jared said, it's a movement. We want to encourage those in our community to take action, educate themselves on finances and personal development, learn how to invest, understand the abundance of opportunity out there, and exhibit unity through practicing self love and group economics.
It's really about embracing an abundance mindset and understanding that we can change our realities if we change our thinking.
So that's the mission tied to the brand?
Kelly: Black Wealth Renaissance is more than just a brand; it's part of a change in culture. We wanted to continue this movement on African Americans learning financial literacy because it's not taught in schools.
And most parents don't even understand some financial literacy concepts to be able to teach to their children. So we created this brand to generate a space where everyone can learn how to build generational wealth. 
It's a really cool name, too.
Jalen: Black Wealth Renaissance is more than just a catchy name or an Instagram account. We are seeing a time of enlightenment in our community—as well as culture—so we decided to highlight the positive energy and impact that is currently happening around us.
What are some of the core messages you guys are trying to push?
Jalen: We want to take away the stigma of money being the root of all evil within our community and show people how it can be a tool of empowerment and ever-lasting change.
That's dope. 
Jalen: To sum it up BWR is a shift from asking for what we want to going out and grabbing life by the horns and taking control of your own destiny. 
How did the mission come about; why did you start it?
David: The mission began really more-so as a passion project. Jared, Kelly, and I were roommates in college and this is the type of stuff we were always talking about at home.
So how did it become an actual idea?
David: The idea of creating an IG page had been something that we floated around because it was a lot of knowledge that we were gaining that we wish we had known earlier—and wanted to share it with others.
One day while having one of our many conversations on the topics of culture and finance, I told Jared, "Man, let's just go ahead and make the page" and here we are seven months later.
Jared: The mission came about after myself and my roommates, Kelly and David, read Rich Dad, Poor Dad.
A classic!
Jared: Yes. We began researching different avenues to create passive income and experimented with many different projects that we never knew would lead up to Black Wealth Renaissance. 
One day, David and I were talking about different ideas and concepts we had heard from our favorite podcast and were talking about how we wanted to spread the word about financial freedom. And he told me to go ahead and start the page.
What happened next?
Jared: From there, we've grown as a team and continue to push towards our goal of educating as many people as possible and exposing them to various pathways to financial freedom. 
Kelly: I noticed that Jared and David created a page that had some good inspirational quotes on it, but I did not fully understand what their goals were in the page.
I called them one night after I got an idea about creating a financial literacy page to help build a brand so we can start a podcast we always talked about.
They told me that was the plan of the page they already created and that they wanted me to be part of this movement.
I think the biggest thing for us growing like we did is from the beginning we focused on helping and teaching to better their financial situations that has always been—and will be—the goal. 
What was your role in all this, Jalen?
Jalen: I was in the background when the page got started, but I was always there since David and I are such good friends; we're constantly around each other, so I would hear him talking to Jared, discussing certain things and would give my input on the topics.
So it wasn't your plan to join right away? 
Eventually I couldn't fight it because I was just as passionate about the things they were talking about and doing. Once the page started to really growing, I jumped on board and haven't looked back. 
I've said this publicly, my goal is to help create 100K new investors create generational wealth through real estate. What's the goal behind your mission?
David: Short term goal is to encourage the conversation of building wealth, while providing tools and resources that can help people take actionable steps to achieve that wealth.
Long term goal is creating an education system to teach financial literacy to the black masses, providing a platform where we can come together to invest in each other's companies.
To create economic independence in our community so that we can begin to implement the changes our people have long sought.
Instead of continually asking for it, because obviously that ain't working. We want this to go down in history as the movement that changed the narrative of Black people in America.
Incredible. Love it.
Jared: To help people. We truly believe that through education we can change the narrative around a lot of problems and hurdles in the African American community.
Once we can change these types of conversations into everyday topics, a lot of things will change for our communities.
I always believed the number one difference between wealth in cultures is what's discussed around the dinner table, those everyday conversions. 
Jared: We just want to get the conversations around financial freedom normalized amongst the African American community.  
Kelly: The goal behind Black Wealth Renaissance is to help—and teach—others how to create generational wealth. Most people would read that and think we want just everyone to have a ton of money—which is nice—but is not our specific goal.
It's about understanding money. So many things that aren't being taught.
Kelly: We want to have African Americans learn financial literacy so they can teach the next generation; so the learning curve for them won't be as steep.
We also want people to be able to pass on businesses, land, real estate, etc. to the next generation, ultimately changing the financial status of not only them but their heritage. 
Jalen: When I think on the mission, I think of it as "to normalize black wealth and share helpful resources and tips we believe will be useful in attaining and maintaining generational wealth."
That's it exactly.
Jalen: It creates an image in my head of more couples and families that look like the Carters and the Obamas.
I think instead of hearing this person is the "first black person to do such-and-such," you're going to hear more of this person was "the first person to ever do this."
I always thought it was so limiting to say that.
Jalen: Right. We won't have to compete for a spot at the table; we are creating our own table. And a spot at other tables will become an open invitation that we have the right to accept or refuse.
That's true freedom right there.
Jalen: We want the topic of personal finance and financial education to be held and taught to the youth and elderly so it is no longer a taboo or sore subject within our community.
We want to break the social molding of "looking like money," while struggling to pay the bills.
The mission is also deeper than creating wealth through money this mission is to become wealthy in all walks of life personal, mentality, collectively, and spiritual. 
How to Create A Financial Roadmap: Investing In A Volatile Market
The market has been heading up, up and away for so long that many investors may not remember (or even experienced in some cases) what it was like to invest during times of extreme volatility. However, the bull market has to end sometime—and probably for longer than a single quarter like we saw at the end of last year.
So how do you go about making investment decisions when it becomes very challenging to find positive returns? It can be tempting to switch out your entire portfolio when there's a sudden change, but that may not be the wisest move.
Before making any changes, you should consult your financial roadmap, and if you don't have one, then now is an excellent time to make one.
The Securities and Exchange Commission advises investors to look at their entire financial picture before making any big changes. This step-by-step guide will help you get everything down on paper.
#1. Set goals
To start creating your financial roadmap, write down any goals that you have. Perhaps you want to purchase a new home in 10 years. You'll also want to determine when you want to retire, although this age could change over time if you discover that you can't retire as early as you want to.
Decide what types of things you want to save money for, whether it's a new home or car, an education, retirement, medical bills, a "rainy day" fund, or anything else.
Don't forget to set timelines for each goal so you have an idea of when you might be able to achieve these goals realistically. The SEC has a number of calculators and other financial tools to help you set realistic timelines for your goals.
#2. Look at your current financial picture.
Most investors already know the basics, but pulling everything together into a roadmap might seem a bit overwhelming because it can be so easy to forget something.
Even though you may think you know everything you need to know about your current financial picture, just having all of it down on paper will help you get organized. Make a list of all your liabilities and assets, including individual holdings in your portfolio[s].
List all your checking and savings accounts and their balances, the cash value of your life insurance policies, real estate, home, retirement accounts and other investments, and any personal property.
Knowing which stocks or other assets you have money in can make it easier to decide where you want to move your money when the market turns.
On the liability side, list your mortgage, credit card and bank loan balances, car loans, student loans, and any other liabilities. Add up your assets and liabilities and subtract your liabilities from your assets to see your net worth. If you have a negative net worth, you can start making plans to get on track.
The Foundation for Financial Planning has some excellent worksheets to help you get started with making your lists so you don't forget anything.
#3. Consider your risk tolerance before making any changes.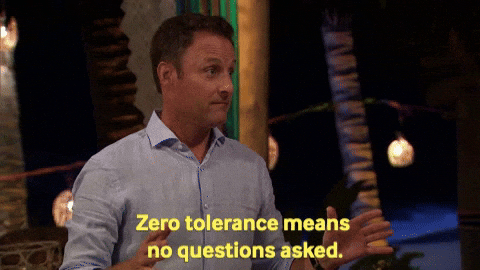 After you've made a list of all your investments and assets, it's time to think about your risk tolerance. As the winds of the market shift around, risk sentiment will move as well. There is no such thing as an investment that is 100% safe.
A good guideline for determining the best mix of risk in your investments is to subtract your age from 120 and put that percentage of your portfolio in stocks and the other percent in bonds.
For example, a 40-year-old would put 80% of their portfolio in stocks and the remaining 20% in bonds.
Of course, there are many other asset classes to consider too, and picking stocks is literally a full-time job. Thus, you may want to consider an index fund for your stock holdings if you just want to set it and forget it.
However, if you want to take on a bit more risk in part of your portfolio, there are many actively managed funds with excellent track records to take the guesswork out of stock picking.
As you're setting out all your investments and thinking about making changes, make sure your portfolio is properly diversified so that when one asset falls, another one gains to make up for the loss in the other one.
Think over every potential change carefully before making a move to avoid unnecessary turnover and fees associated with trading. The SEC also has a handy guide here which explains more about investing and creating a financial roadmap.
This article originally appeared on ValueWalk. Follow ValueWalk on Twitter, Instagram and Facebook.
Warning
: count(): Parameter must be an array or an object that implements Countable in
/homepages/28/d742565295/htdocs/clickandbuilds/WealthLab/wp-content/themes/zox-news-child/single.php
on line
683
5 Articles Left
Get unlimited access