5 Steps To Create A Freedom-Based Team That Love What They Do
(Editor's Note: The following article is a guest post by superstar entrepreneur and tech investor Jonathan Schultz.)
Your team should love coming to work every day and they should love what they are doing. The worst thing a leader can do for their team is to restrict the ways in which they work and not allow them to do the work they think matters most. Here are five strategies for creating a freedom-based team that loves what they do.
According to a 2017 Gallup Employee Engagement Survey, 33% of U.S. professionals are engaged, 51% are disengaged and 16% are actively engaged. Freedom-based companies, by contrast, can typically boast that more than 70 percent of their professionals are "engaged." These numbers bring into question how many of your team members are actually engaged in the work they are doing and how can you help boost this number?
FIRST STEP: LEAVE YOUR EGO AT THE DOOR
Your team members will never believe that you trust their insight or intelligence if you are always the person who has the best solution. You need to allow your team to shine with the freedom to succeed or fail on their own. Your team is a reflection of your leadership. Remember, there is not only one style of leadership that works.
SECOND STEP: SHARE THE COMPANY'S VISION
A shared vision is fundamental when it comes to creating a freedom-based team. This will provide a common goal and establish a criterion for teams to make educated decisions. Qualified team members do not need to be told how to do their jobs. When you set them free to explore their talents and call the shots, they will have the potential to perform even better.
THIRD STEP: CREATE CLARITY AND ACCOUNTABILITY
There's nothing more effective than being clear on what we're all trying to accomplish while being accountable for the short-term success of each and every project. Like stated above, the combination of this with vision unlocks tremendous progress.
FOURTH STEP: DISCUSS ROADBLOCKS WITH YOUR TEAM
It's very important to create time during the week to do 10-15 minute huddle sessions, whether through online collaboration tools if you're not in the same location —or even better, in person. So everyone FEELS the progress together. You feed off the energy of the whole —and I feel like that's missing a lot of times. Everyone is trying to shine themselves, but when you feed off the energy of the WHOLE, it's more powerful.
FIFTH STEP: TAKE ON THE ROLE OF GUARDIAN OF YOUR FREE TEAM
When your team takes on more responsibility and make more decisions on their own, there will be less for you to handle, which means you can abstain from using your formal authority and serve as a guardian instead. Your new role will be the tie that keeps everything strewn together and keeps the company operating successfully and efficiently.
Your team will love coming to work if they feel they are valued, trusted and have the freedom to work in the way they do best. These five steps will help you accomplish establishing a freedom-based team.
Jonathan Schultz is an entrepreneur, real estate tech investor and influencer. He's the co-founder of Onyx Equities, a leading private equity real estate firm, and has been voted one of the most powerful people in real estate. Follow Jon's blog here. 
(WTF?!) This iPhone Upgrade Could Be Worth $100B Next Year
OK, so we love iPhones. Sure we do. After all, Apple, this year, became the first trillion-dollar company.

But $100B?! Gosh DAMN!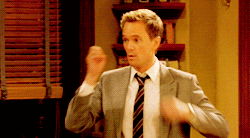 So what's the deal?
So, according to JP Morgan, Apple's planning on bringing four new iPhone models to market in 2020 with 5G. 
Other manufacturers—Samsung, LG, Motorola et. al.—already put out high-end versions of their flagship devices with 5G capabilities. 
Meanwhile Apple has waited. Until now. Apparently.
Got it. So when's this going down?
The new iPhones are expected to hit in the second half of 2020, come in a number of sizes, including one measuring 5.4 inches, another at 6.7 inches and two at 6.1 inches. 
The report also says the largest iPhone will likely have sensor shift technology (whatever that means), allowing for better quality videos and photos when capturing motion.
…OK, so about the $100B?
Yeah, it's coming. Be patient. So according to tech pub DigiTimes, Apple's told suppliers it expects to sell 100M iPhones next year.
100M iPhones. 
Just for context, if the average price is a cool $1K, that rough math comes out to $100B of revenue for Apple next year.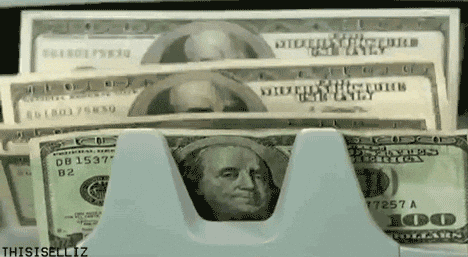 Yes, right now, Apple sells several models at lower price points. 
That said, the competition has been charging a premium for 5G devices. So expecting something likely from Apple isn't too far of a fetch. #BusinessNotCharity
Selling that many devices would be a 25% increase over the expectation Apple will sell 80M iPhone 11s. 
What's up with 5G? Do people care?
Well, it would appear that way. 
Right now, "only" 15M 5G devices have been sold to date. But those numbers can be misleading. 5G is just now becoming available in many parts of the US.
By the time Apple's expected to go to market, demand will likely be huge. 
What say you, #WealthGANG?! You coppin' the next 5G iPhone?
Mark Cuban Invested $640k In This Company That Started As A Prank
In what turned out to be a ruse, a startup disguised their business as a prank to raise over $640k from investor Mark Cuban on Shark Tank.
Minneapolis-based entrepreneurs, Ryan Walther and Arik Nordby, founded Prank-O, a business that was built around amusing their friends with bizarre and fake products.
In their pitch to the Sharks, they introduced a string of products in gift boxes — ranging from coffee-maker shower heads to snack hats — only to reveal later that the novel products were fake.
The duo looked to snag an investment of $640k for an 8% stake in the business, before revealing their declining sales — from $10M five years ago to an estimated $2.8M this year.
The dip in sales came after the team tried to branch into creating the prank products, stringing together debt worth nearly $1M.
Despite the numbers, Mark Cuban bit. "I'll make you an offer, but you're going to have to listen," Cuban said.
"You've got a great product, you've got great comedy minds, but your track record speaks for itself, and I don't mean that in any disrespect, but all entrepreneurs go through this," he said, offering $640k for 25%, more than three times what the company initially pitched.
4 Benefits Of Disconnecting Your "Always On" Culture
(Editor's Note: The following article is a guest post by superstar entrepreneur and tech investor Jonathan Schultz.)
Technology is always in the palm of our hands – literally because it seems like every single person always has their phone in their hand or within feet of them. I can't tell you how many people I've bumped into walking down the street with their heads in their phone … what a shame.
This has caused us to shift to an "always-on" work culture because we have immediate access to work emails via our cell phones along with files and everything else stored in the Cloud. It's become an addiction, which has made us more productive —but has also created gigantic stress that needs to be re-looked at.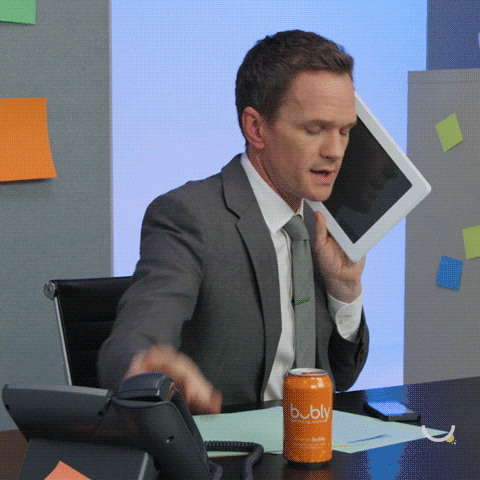 With this constant work mode, the lines are blurred between working hours and personal time. Is this a bad thing? Should we disconnect from this "always-on" work culture? I say … yes! If you can't rejuvenate and shut down, it will always end badly. One of the positive impacts of AI and machine learning is that it can serve this role for us. A time saver, if you will, so we don't have to lose our sanity.
DISCONNECTING HELPS REDUCE STRESS
A study by Kansas State University found that disconnecting from work is vital for the brain to function properly. Team members feel they always need to be available in order to show they are dedicated to their jobs, but this leads to high levels of both psychological and emotional stress. Work ends up draining your team's energy and will easily burn out and become fatigued. It is so stressful to continue working around the clock with no true break.
DISCONNECTING IMPROVES RELATIONSHIPS
While checking your email outside of work may not seem like a huge deal, it does add up and takes away time with your friends and family. You're never present when you're being present to your devices. You don't have the mental capacity to invest in important relationships and you also don't have the time if you are constantly attached to your phone or computer. When you get home, put your phone down and focus on what is in front of you.
YOU WILL BE BETTER AT YOUR JOB
You are probably wondering how you could possibly be better at your job if you aren't constantly tuned in, but it has been proven that constant multitasking decreases the quality of work. When your brain is always at work, it eventually takes a toll on your motivation. When you have the degree of separation, you can really focus on work at work and then focus on your personal life at home. Think about how much longer it takes you to accomplish a task when you feel burnt out and like you have never had a break from it.
DISCONNECTING CREATES BALANCE
Regularly disconnecting from work can reduce stress, increase the quality of your work, improve relationships and maintain a healthy emotional state. It is difficult, but it is also possible, to set aside time without your phone or laptop. You may need to set a cutoff time at night, for a specific day or just a few hours in the early morning. You need to make sure you have time for yourself.
We know there's a problem when there are apps to help you stop spending so much time with your phone (apps)!
The answer is, yes, we do need to disconnect from our "always-on" work culture. Separate work from home and your life will improve in both aspects.
Jonathan Schultz is an entrepreneur, real estate tech investor and influencer. He's the co-founder of Onyx Equities, a leading private equity real estate firm, and has been voted one of the most powerful people in real estate. Follow Jon's blog here.