4 Benefits Of Disconnecting Your "Always On" Culture
(Editor's Note: The following article is a guest post by superstar entrepreneur and tech investor Jonathan Schultz.)
Technology is always in the palm of our hands – literally because it seems like every single person always has their phone in their hand or within feet of them. I can't tell you how many people I've bumped into walking down the street with their heads in their phone … what a shame.
This has caused us to shift to an "always-on" work culture because we have immediate access to work emails via our cell phones along with files and everything else stored in the Cloud. It's become an addiction, which has made us more productive —but has also created gigantic stress that needs to be re-looked at.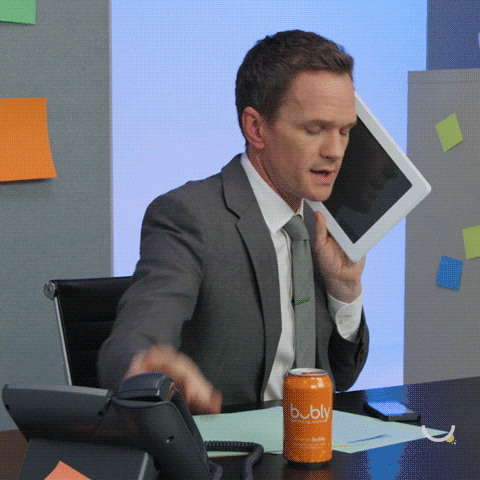 With this constant work mode, the lines are blurred between working hours and personal time. Is this a bad thing? Should we disconnect from this "always-on" work culture? I say … yes! If you can't rejuvenate and shut down, it will always end badly. One of the positive impacts of AI and machine learning is that it can serve this role for us. A time saver, if you will, so we don't have to lose our sanity.
DISCONNECTING HELPS REDUCE STRESS
A study by Kansas State University found that disconnecting from work is vital for the brain to function properly. Team members feel they always need to be available in order to show they are dedicated to their jobs, but this leads to high levels of both psychological and emotional stress. Work ends up draining your team's energy and will easily burn out and become fatigued. It is so stressful to continue working around the clock with no true break.
DISCONNECTING IMPROVES RELATIONSHIPS
While checking your email outside of work may not seem like a huge deal, it does add up and takes away time with your friends and family. You're never present when you're being present to your devices. You don't have the mental capacity to invest in important relationships and you also don't have the time if you are constantly attached to your phone or computer. When you get home, put your phone down and focus on what is in front of you.
YOU WILL BE BETTER AT YOUR JOB
You are probably wondering how you could possibly be better at your job if you aren't constantly tuned in, but it has been proven that constant multitasking decreases the quality of work. When your brain is always at work, it eventually takes a toll on your motivation. When you have the degree of separation, you can really focus on work at work and then focus on your personal life at home. Think about how much longer it takes you to accomplish a task when you feel burnt out and like you have never had a break from it.
DISCONNECTING CREATES BALANCE
Regularly disconnecting from work can reduce stress, increase the quality of your work, improve relationships and maintain a healthy emotional state. It is difficult, but it is also possible, to set aside time without your phone or laptop. You may need to set a cutoff time at night, for a specific day or just a few hours in the early morning. You need to make sure you have time for yourself.
We know there's a problem when there are apps to help you stop spending so much time with your phone (apps)!
The answer is, yes, we do need to disconnect from our "always-on" work culture. Separate work from home and your life will improve in both aspects.
Jonathan Schultz is an entrepreneur, real estate tech investor and influencer. He's the co-founder of Onyx Equities, a leading private equity real estate firm, and has been voted one of the most powerful people in real estate. Follow Jon's blog here. 
VIDEO: Here's How You Know A Company Is F*****
Well…not much to say here. The header sort of speaks for itself. As told by Investopedia's Microsoft Sam-sounding narrator. Check it out.
Chart: All The AI Startup Exits That Made Over A Billion Dollars
Artificial intelligence—AI—is getting those investor checks. In Q2 alone, AI startups raked in $7.4B in funding. And if you look at the exits, you can see why VCs are bullish. It's a sector that's delivering some very valuable exits.
Since 2013, seven AI companies have had billion-dollar exists—either through IPO or M&A—four of which have taken place in the last two years. Here's a chart from CB Insights with all seven.
10 Bizarre Things About The WeWork IPO Filing
As WeWork goes public in its recently announced IPO, professionals and entrepreneurs better take note. The sharing economy is spreading its wings beyond Uber and AirBnB.
Although less well known than those icons of the sharing economy, WeWork could change how we work in the years ahead.
That said, its IPO is a bit bizarre, as the media has been quick to point out. Here's why.
1. We Work Is Running Spectacular Losses
In 2018, the company had a net loss of $1.9 billion. In the first 6 months of 2019 alone, it lost another $900 million.
2. Investors Worry The Company Will Run Out Of Cash
MKM Partners' Rohit Kulkarni said the company faces a real prospect of running out of cash in a few months' time.
3. WeWork Is Spending Money Like It's 1999
The startup has a burn rate of $150m-$200m a month.
4. Over $47 billion In Future Lease Obligations
WeWork will need to make a ton of money in the future to make it all work.
5. Its Contracts With Users Are Short Term
The startup keeps things flexible for users but is taking on more of the risk itself.
6. The Company Could Be On The Hook If Users Leave
If users defect, WeWork's rent obligations remain. This should worry any investor.
7. WeWork's Business Model Is Iffy At Best
The company has declining revenue per user, on top of its failure to be profitable. In other words, things could get worse for investors.
8. Conflicts Of Interest With The CEO  
WeWork leases some buildings owned in part by CEO Adam Neumann, paying millions in rents for it.
9. WeWork's China Assets A Puzzle For Investors
The company's assets in China are puzzling for investors, and they carry unique risks yet to be fully understood.
10. Despite All Its Troubles, WeWork Has A Staggering Valuation
This unicorn has a valuation of $47 billion. Some in the business media say it's based on smoke and mirrors. The IPO could be a good test of whether the valuation will hold.