How To Get Team Members On The Same Page: 5 Tactics To Follow
(Editor's Note: The following article is a guest post by superstar entrepreneur and tech investor Jonathan Schultz.)
No matter how advanced artificial intelligence gets, we will always need humans to bring their organization's vision to life. But, how do we bring people on board that can really, truly live and breathe that same vision? What is the secret sauce to getting team members on board without having to twist their arm? Let's find out.
The biggest thing to take into consideration is that different people are influenced by different things. There is not a one-size-fits-all method that will get everyone on board with new ideas and plans. Here are a few ways to get your team members on board:

1. LISTEN TO THEM & LEARN FROM THEM
You need to understand where the biggest issues and concerns within your company lie. You have to create opportunities for people to engage directly. To feel empowered. To move in the direction that allows them the ability to make decisions. You will never win over any team members by making hasty assumptions, so get down to the facts and ask the hard questions, listen to the answers and learn from the feedback you are getting. You can't do every job at your company —so stop trying to!
2. BE RELATABLE
Don't just tell people what you want to do and what you plan to do, give specific reasons for each. There's a reason why MLK and Gandhi were able to get crowds everywhere they went. Remember — people aren't following you for who you are, they're following you for what you believe. Talk about what motivates you, your experiences, who you really are and what you believe in.
You need to show your team a vulnerable and human side so they can relate to you —and then relate to themselves. If your team can understand where you are coming from, they will follow you to the depths of … wherever you go. Be a leader!
3. TAP INTO EMOTIONS
Emotions certainly have a place in business – a very important place, honestly. It's where most important decisions manifest from. As much as we think we're thinking from our heads —the reasons why intuition and "that's a gut feeling" exist is because it's coming from an emotional place. If you are genuinely passionate about your team and your business and you are invested in your ideas, your team will feel that, and so will your customers. Do not hold back.
4. ALWAYS BE CONSISTENT
Your message should never alter. Maybe you pivot, but you need to say what you mean and mean what you say. While your tone may change and your approach may change, your central message should always be consistent. The idea is not to just spout off what you think the audience wants to hear, but to tell them what they need to hear in an honest and professional way. And, allow feedback to come back in the same manner. This is not personal —this is progress. Leaders will win over their them by being transparent and saying things in a way that people can hear.
5. MAKE AN IMPACT THAT MATTERS
What you say and do should be aligned with your company's purpose and goals. You need to make it very clear to your team members how they play into the bigger picture. Remember, without them, there is no picture. When you narrow your focus on purpose, you establish common ground that many people can get behind and support.
These five tips will help you get your full team on board with your vision. Stay honest, be true to your values and make sure your team knows that they are vital and the reason for the company achieving its goals. As we say, there's no "I" in "team".
Jonathan Schultz is an entrepreneur, real estate tech investor and influencer. He's the co-founder of Onyx Equities, a leading private equity real estate firm, and has been voted one of the most powerful people in real estate. Follow Jon's blog here. 
What Are Your Favorite Christmas Songs And How Much Money Do They Make?
Christmas is the gift that keeps on giving for a select group of singers, songwriters and producers. An article in Forbes pegged U.S's Christmas Music as the "Global King" compared to other genres of music like Pop.
So how much money are they talking? CNBC's Tom Chitty explains.
Top 10 Trending Things In Tech This Week
What up, #WealthGang, it's Friday, and it's oh-so sweet! As we wrap up the week, here are 10 of the biggest stories in tech this week.
1) Earlier this year, we covered how Uber's Uber Eats was worth more than rival Lyft itself. Well, turns out they were right. According to reports, Uber is trying to sell its Indian operations to local rival Zomato.
And that deal would value Uber Eats' business at…*drum roll* a whopping $400M! 👀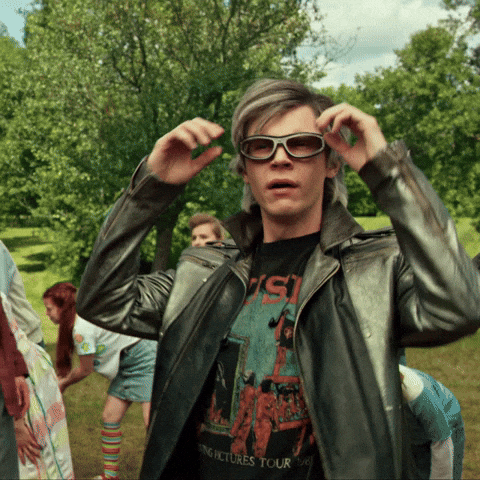 Millennials To Gen Z: 5 Ways They Differ In The Workplace
(Editor's Note: The following article is a guest post by superstar entrepreneur and tech investor Jonathan Schultz.) 
There has been plenty of focus on millennials in the past few years, but it's now time to redirect our attention to Gen Z. Right now Gen Z is entering the workforce and are ready to become the face of corporate America.
While there are plenty of similarities between Gen Z and Millennials, let's look at a few ways they differ.
Gen Z is more competitive
Millennials have been said to be collaborative and teamwork focused and want to operate in an environment where they feel included and part of something bigger. Gen Z is said to be more competitive and want to be judged based off of their individual performance.
Gen Z also understands that there is a need for consistent development in skills in order to compete. This generation will do whatever it takes but certainly wants to reap rewards for it.
Gen Z is highly idependent
Gen Z typically likes to work alone and many of them would rather have their own office space as opposed to working in open and collaborative environments. This generation also prefers to manage their own projects, so their unique skill sets can be exposed.
Gen Z does not want to depend on others to get things done.
Gen Z prefers face-to-face communication
Millennials love to communicate via email, text, and anything other than face-to-face. The Gen Z group are huge in-person interactors and prefer it over the less personal email or text.
Millennials have received a lot of "bad press" for being so attached to their phones and Gen Z wants to transition out of that shadow. This generation will want more in-person meetings to discuss projects, etc.
Gen Z knows technology
Gen Z has known nothing other than technology their entire lives. They grew up with Facebook, texting, etc. Millennials still grew up with landlines and dial-up internet.
While Millennials are tech-savvy, Gen Z has been living in a world of smartphones for as long as they can remember. This generations relationship to technology is almost instinctual rather than learned.
Gen Z expects the workplace to conform to their needs
Gen Z wants everything to be catered to their needs. This is why companies have had to re-think the amenities they offer and how they structure their offices in order to meet the needs of this young workforce.
Companies now have to appeal to this younger mindset and have a less cookie-cutter approach to the environment they create for their employees. While millennials also expect the workplace to conform to their needs, for Gen Z, it could mean the difference between accepting a job offer or not.
There are obviously very clear differences between these two generations. Yes, every member of a generation will have their own unique traits and characteristics, but overall you will see that Gen Z is a more independent and technologically-advanced group in comparison to Millennials.
Jonathan Schultz is an entrepreneur, real estate tech investor and influencer. He's the co-founder of Onyx Equities, a leading private equity real estate firm, and has been voted one of the most powerful people in real estate. Follow Jon's blog here. 
Warning
: count(): Parameter must be an array or an object that implements Countable in
/homepages/28/d742565295/htdocs/clickandbuilds/WealthLab/wp-content/themes/zox-news-child/single.php
on line
678
5 Articles Left
Get unlimited access