Business Insider Executive: Don't Hire A Candidate If They Don't Do This
Hiring someone new for your company is never easy. They're putting their best foot forward in the interview. And you never really know what they can do until you try them.
So how do you know which candidates to move forward with?
Executive managing editor of Insider Inc. Jessica Liebman says there's one thing that will disqualify a candidate right away.
"When I first started hiring, I came up with a simple rule," Liebman wrote in a Business Insider article last week. "We shouldn't move a candidate to the next stage in the interview process unless they send a thank-you email."
Liebman says that she came up with this rule in 2012. And seven years—and hundreds of hires—later, the rule still stands.
"As a hiring manager, you should always expect a thank-you email," Liebman says, "and you should never make an offer to someone who neglected to send one."
Why? Two important reasons, she says.
1.It shows the person wants the job. 
In other words, if they don't send a thank-you note, they probably weren't that interested to begin with. "The handful of times we've moved forward with a candidate despite not receiving a thank you, we've been ghosted, or the offer we make is ultimately rejected," Liebman says.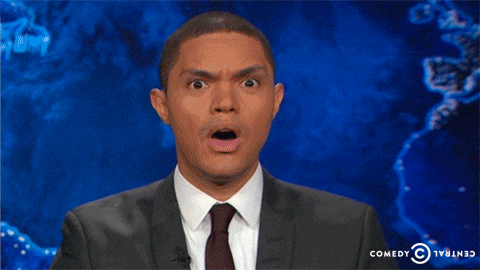 2. It gives more information about the candidate and characteristics that may make them a good fit.
"The candidate is eager, organized and well-mannered enough to send the note" Liebman says. Plus the person shows resourcefulness by finding an email that wasn't given.
At the end of the day, the thank-you email does not guarantee the position but it does assist in the elimination process.
VIDEO: 5 Money Rules You Can Totally Ignore!
Unlike the baby boomers, young adults today are straddling massive financial pressure – be it heavy student loans or home prices reaching unaffordable highs. While all of this welcomes plenty of financial advice, most of them are wrong. Here are five pieces of money rules you can afford to ignore.
3 Simple Ways To Save Money Faster
Would you be interested if we told you that there are efficient tricks to saving money? Well, it's true; there are a few tricks that can be used to save money, even when it doesn't feel like you have any money to save.
The present state of the economy is a loud wake-up call for you to tighten your belts, cut back on unnecessary expenses, and save more.
Though there's nothing wrong with only spending when you can afford it, don't backslide and disregard your long-term financial goals.
1. Automating Your Savings
Think about what it would feel like if:
You woke up everyday knowing that your money is automatically going where it was supposed to.
You spend less time managing your finances but still dominating it.
You can easily pay your bills/debt and watch your savings/interest grow.
We could go on and on, but the trick here is that automating your finances helps to remove all irrational human behavior that can get in the way of accomplishing your savings goal.
2. Move Any Unspent Money To Your Savings
The whole point of budgeting is to avoid living from salary to salary.
You need to have an understanding of how much you can survive on, monthly or weekly, try to cut your expenses, stick to it and hopefully have something extra at the end.
Any extra income you have before your payday should be moved to your savings account. Then, you start another cycle of budgeting.
It might sound boring but this trick not only shows how better you are at budgeting (having extra unspent income before payday) but it better motivates you to keep the numbers increasing and cutting your expenses.
Remember: Whether you choose to budget or not, at least find out how much you're gaining or losing every month — Save the gain.
3. Zero Your Money Out Every Evening
This might sound really elementary but it works and it's pretty easy. You have to make a decision to zero out your unspent money every evening.
So let's assume after a days' work, you end your account balance with:
₦51, 600 available on your bank account.
What you should do:
Deduct the last three or four digits from each number to get a zero at the end.
For example:
N51,600 — N1,600 = 50,000 — → N1600 goes to your savings account!
As simple as this trick might be, it helps you to actually control your spending and save. Give it a try.
What are the tricks that make saving easy for you?
Let's know your answers in the comment section below.
Have a great week!
This article originally appeared on Piggybank.ng. Follow them on Facebook , Twitter , and Instagram. 
WEALTH HACK: 5 Apps That Give You Free Stuff (Even Money)
Whoever said there's no such thing as a free lunch was probably wrong. There are plenty of apps that will give you free stuff – everything from food (ironically beating the old saying), to money. Here are five apps that you can check out to bag some freebies.
1. Fish For Money
This fun app lets you bag a $15 gift card or get PayPal payments, if you can successfully catch a million pounds of fish.
2. Movie Money
Here's an app that pays you to watch movies. What could be better? For every 1,200 points you earn watching movies,  you get $5 – either as Amazon gift cards or cashed out through PayPal.
Related: Shopping For Deals: 3 Things To Look Out For (And No, It's Not Price)
3. Claim It!
If you're residing in and around New York City, this app lets you bags LOTS of free stuff. This includes anything from movie tickets and video games, to handbags and gift cards.
4. AppBounty
If you're someone who loves to spend time testing new apps, this app comes packed with perks. You bag anything from 500-1200 points for every app you download and test, which can later be converted to XBox Live Points or gift cards at iTunes and Amazon.
5. Cosign
This app rewards you every time you share information about the products you find. Once you tag the products and hit share, you'll snag a 30% commission whenever a visitor clicks the link you shared. Better yet, you'll be paid a higher commission once you've collected a required number of points.
Warning
: count(): Parameter must be an array or an object that implements Countable in
/homepages/28/d742565295/htdocs/clickandbuilds/WealthLab/wp-content/themes/zox-news-child/single.php
on line
681
5 Articles Left
Get unlimited access