Business Insider Executive: Don't Hire A Candidate If They Don't Do This
Hiring someone new for your company is never easy. They're putting their best foot forward in the interview. And you never really know what they can do until you try them.
So how do you know which candidates to move forward with?
Executive managing editor of Insider Inc. Jessica Liebman says there's one thing that will disqualify a candidate right away.
"When I first started hiring, I came up with a simple rule," Liebman wrote in a Business Insider article last week. "We shouldn't move a candidate to the next stage in the interview process unless they send a thank-you email."
Liebman says that she came up with this rule in 2012. And seven years—and hundreds of hires—later, the rule still stands.
"As a hiring manager, you should always expect a thank-you email," Liebman says, "and you should never make an offer to someone who neglected to send one."
Why? Two important reasons, she says.
1.It shows the person wants the job. 
In other words, if they don't send a thank-you note, they probably weren't that interested to begin with. "The handful of times we've moved forward with a candidate despite not receiving a thank you, we've been ghosted, or the offer we make is ultimately rejected," Liebman says.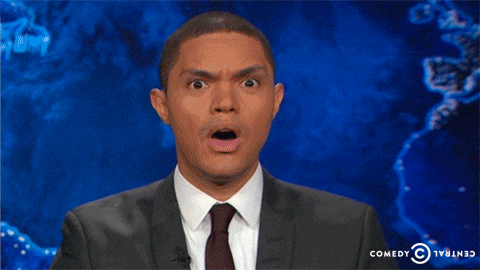 2. It gives more information about the candidate and characteristics that may make them a good fit.
"The candidate is eager, organized and well-mannered enough to send the note" Liebman says. Plus the person shows resourcefulness by finding an email that wasn't given.
At the end of the day, the thank-you email does not guarantee the position but it does assist in the elimination process.
5 Money Mistakes That Millennials Are Making In Their Prime Investing Years
Millennials are often accused of making serious money mistakes. In fact, according to a recent study, 80% of Millennials don't invest—and one out of five expect to die in debt. 
Naturally, these financial blunders have a significant impact on their ability to save money, accumulate wealth, and build emergency savings.
Here are five major money mistakes millennials are making in their prime.
1. Millennials are risk-averse
Millennials had to watch their parents lose their retirement savings, pension benefits, and 401ks to the recession, and it didn't go down well with them. 
According to research, most of the millennials are likely to pass on long-term investments—such as stocks—to avoid risk. However, this also limits their ability to create wealth in the long run. A big no-no for those planning to retire in Belize!
2. Inflated lifestyle is the new norm
Do you feel the pressure of matching your peers when it comes to spending? Apparently, most of the millennials do, and it has resulted in inflated lifestyles. Millennials spend an average of $838 on non-essentials, such as cocktails, cabs, and clothing.
The TD Ameritrade survey also finds the leading reasons for millennial credit card debt as paying for necessities, dining out, and shopping.
3. Putting retirement savings for later
When you have over three decades to save for retirement, what's the rush? That's precisely exactly how millennials are planning (or NOT planning!) their retirement savings. 
Not only is delaying savings economically catastrophic. You also lose out on the magical benefits of compound interest. 
(And if you haven't heard of compound interest, just peep this story about how a $14K/year UPS worker retired with $70M just from saving a few bucks a month…)
VIDEO: Shark Tank's Mr. Wonderful Demonstrates Compound Interest
4. Saving nothing for emergencies
A survey from Harris Poll reveals over 20% of millennials would require help from family and friends to pay for an emergency bill of $500.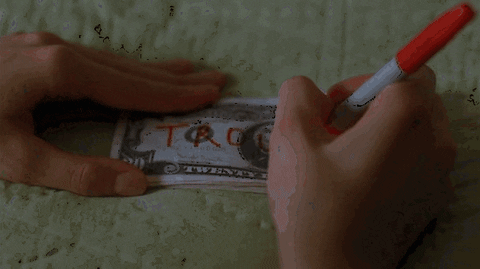 Emergencies are a part of life, and you never know when you're caught up in one. 
The best strategy to survive financial crises is to set apart a portion of your income as emergency savings.
5. Not taking student debt seriously
America has a SERIOUS student debt problem. And millennials are right at the center of it. 
How bad? Well, here goes.
Nearly 45% of millennials have student debt, with net US student debt exceeding $1.5 trillion. 
Needless to say, student debt can hamper the millennials' ability to generate long-term wealth or retirement savings.
The Bottom Line
There's no doubt millennials face a unique set of financial challenges. Goes without saying. Still, careful financial planning, a little bit of fiscal restraint, and financial discipline can help them redefine their financial freedom.
7 Money Facts Every Millennial Should Know
I didn't know much about money when I was in my 20's.
I knew how to work, I knew how to buy stuff, and I was smart enough not to run up my credit cards.
Other than that, I didn't really know much. The fact is money and finance is a subject which you either love or you hate.
Most of us try to avoid the subject of finance because most of our parents avoided the subject.
However, I believe now that it's something every parent should teach their children and it's a subject every adult should be interested in.
If I could go back in time and teach myself a few things when I turned 20, here's what it would be.
Time Value of Money
The time value of money is a concept which states money in your pocket today is worth more than that same money in the future. Another way of looking at it is that if you have $10 in your pocket today, tomorrow it will be worth less than it was today.
That's because money can be invested and multiplied. So, $10 today could be $11 next year if you invested it. So, getting $10 next is worth less than getting $10 today because of your ability to invest.
This applies to all of your money, including debts. So, paying off a debt today is worth more than paying it off next year.
If I understood how much my student loans would accumulate (because I deferred them) over my years of college, I would have worked harder to pay them down before leaving college. Or, at the minimum, I would have paid the interest every year.
Inflation
Inflation is closely related to the time value of money. It is another reason that every day your money is worth less.
50 years ago, $10 was worth a lot, however, these days it can barely buy you anything at all. Inflation is an important thing to consider because you will need to think about your future.
If you are saving a retirement fund for yourself, you may need to save a lot more due to the increasing costs of goods as time goes on.
So, not only is investing early important to make your money worth more, you need to pay attention to inflation so it isn't worth less!
Sunk Costs
I did learn about this in college, so I can't say that I'd have taught myself something I actually was taught. But, it was so important that I want to reiterate it.
A sunk cost is any money you've spent that you can't get back. The idea is that sunk costs should not influence future behavior.
Do you sit and finish it since you already paid?
The answer is no. You can use those 2 hours to do something more fun. There is no reason to suffer through the rest because those sunk costs should not influence your behavior.
Asset allocation
Asset allocation simply means how you allocate your investments. Traditionally, it is suggested to spread your investments out across different investments. The idea is to lower your risk of losing the money you put into it.
But on the flip size, the more diverse you are, the lower your potential returns. That's because the more investments you have, the more likely one of them will be a failure.
Think about it this way, if you invest in one thing, it could be a crazy success or a total failure. If it's a huge success you make a ton of money.
But, if you got it wrong, you could lose your investment.
Diversifying makes it so you'll probably get one or two awesome investments but you'll also get one or two failures. So, you're potential returns go down, but your potential losses decrease as well.
Net worth
Net worth is something I only started tracking in the last couple years.
Your net worth is the total value of your assets minus all of your obligations.
Net worth is important because it represents how well you are financially. If your net worth goes down, you are making some bad decisions while if it continually goes up, you are making good decisions.
It's important to track this, even at a young age. Every month look to see if you go up or down in value and make adjustments accordingly.
Cash Flow
The only thing more important than your net worth is your cash flow.
Every investment you make should create some sort of cash flow (unless you earn so much that your income just doesn't matter anymore).
In theory, it doesn't matter what the investment is worth, as long as it provides the cash flow you need to support yourself.
So, if all of my properties lost half of their value, as long as the cash flow is the same then I'm happy.
Here are a bunch of ways to create $10,000 per month in cash flow.
Five C's of credit
When a lender evaluates you for a loan they will look at several different factors: character, capacity, collateral, capital, and conditions. All of these are the parameters which you will be measured against for a loan.
You can also think about your credit rating and whether you are deemed financially stable enough to take on a large sum of money and pay it back on time.
Bad credit can be very smashing to your future and you can change it by using a bad credit loan to prove you are trustworthy enough to take on a new loan.
This article originally appeared on IdealREI.  Follow them on Facebook, Instagram and Twitter.
DIY: Your 5-Step Financial Planning Guide
If you're starting out to plan your financial future, it can get overwhelming. While many opt for a financial advisor to take care of the entire process, you can always handle your financial planning all by yourself (it's simple, really) if you've got the right tools.
For starters, here's what you need:
1. Set Goals!
Chalk out your goals—it can be short term, like paying off your card payment bills or long term, to meet expenses like retirement and your kids' education.
Take a step back and do a reality check. Where do you stand now? How are your cash flows? How soon can you meet your expenses? Create a timeline to achieve these targets (and ensure you meet them!)
2. Do The Math
Calculate your total assets, after deducting the debts—and budget smart. Ditch your debt to stay away from piling on more to your list of financial risks. If you've got way too many debts to clear and it's becoming increasingly difficult to keep track of them, here's a great tool that comes in handy.
3. Build An Emergency Fund
Uncertainties can be hard, more so if they have a significant financial impact—be it an illness, job loss, or even global downturns.
To evade being stranded, ensure that you've built an emergency fund (a good start would be to keep aside six months' worth of expenses), along with solid insurance coverage to back you up.
4. Hire The Right Agents
Apart from the general power of attorney, also ensure you lay out a directive in case a medical emergency comes up (if you're incapacitated—we know, it's not the best of thoughts to ponder over). To ensure you plan right, avail the services of an accountant, a real estate planning authority, and a medical power of attorney.
5. Earn Money On Your Money
The final step is to make sure you earn returns off your money. How'd you go about this? To start with, educate yourself. Read, read and read some more—research about what stocks, bonds, mutual funds, ETFs and other financial instruments do. Understand their risks, costs and how you can work on diversifying your investment.
It's important to invest in something you understand.
Post this, set up your accounts to meet each of your goals—through monthly contribution plans, 401(k)s, low-cost index funds, IRAs or other savings plans. If all these details get you dizzy (or overwhelmingly hard), you're better off with a financial planner who can do the research and investment planning for you.