Penny stocks are equity investments that are traded outside major stock exchanges. These stocks are traded at low prices and have a small market cap. As penny stocks are illiquid and highly speculative, they carry a high risk of investment.
The US Securities and Exchange Commission (SEC) defines penny stocks as shares with a value of less than $5. Typically, a penny stock is traded over the counter or by using pink sheets.
Despite the high risks of investment, penny stocks can be a lucrative form of investment because of its low price and higher prospects of return.
Here we look at 5 penny stocks that are very promising.
1. Neptune Technologies & Bioresources Inc [NEPT]
Neptune Technologies and Bioresources Inc is a Canada based wellness solutions provider. It offers nutraceutical products or standardized nutrients of a pharmaceutical grade.
MaxSimil is a patented ingredient and one of the premium products offered by Neptune. Other products include marine oils, seed oils, as well as oil extracted from legal cannabis.
Neptune also offers pet nutritional products.
In 2016, Neptune acquired Biodroga, a privately owned business solution provider for functional ingredients. Since April 2017, Neptune has become a licensed producer of Cannabis and Hemp Oil in Canada.
The monstrous growth in cannabis will hold NEPT in good stead. Analysts expect sales to rise 37% year-over-year to $39M in 2019.
Market Cap: $316M
Year-to-Date Return: 70%
Earnings Growth: 66.7%
2. Glu Mobile Inc. [GLUU]
Gaming has become one of the popular modes of entertainment. Glu Mobile is a game development company targeting mobile phones and smart gadgets.
The brand has already come up with multiple action games as well as mobile versions of console and arcade games. One of the popular role-playing games "Kim Kardashian: Hollywood" released by this company features the life of a reality TV celebrity. Glu Mobile Inc. primarily targets the female audience and over 60% of its games are female-centric.
What's more, most of the games developed and launched by this company are free and can be downloaded from the Google Play Store [GOOG] or the iOS App Store [AAPL].
The primary source of revenue is from the in-app purchases.
Glu Mobile has benefited immensely from the exponential growth of mobile gaming. With the global gaming industry set to experience robust sales over the next few years, Glu Mobile might be on the radar of several investors and analysts.
Analysts expect the company's revenue to rise by 18% this year and 12.3% in 2019.
Market Cap: $1B
Year-to-Date Return: 103%
Earnings Growth: 40%
3. Arotech Corporation [ARTX]
Arotech Corporation is a successful mixture of modern technological innovations for federal use. There are two primary divisions of Arotech. One is the Training & Simulation department while the second focuses on Power Systems.
The Training and Simulation Department clubs drone technology and virtual reality for military use and law enforcement. Many of the simulations are used for combat training. Additionally, it also offers security services and weapons simulations for aircraft and missile guidance systems.
FAAC is one of the subsidiaries of Arotech Corporation. It was awarded a contract by the US Marine Corps. FAAC will be responsible for updating the convoy systems and the contract is valued at around USD 29 million.
Headquartered in Ann Arbor, Michigan, this defense and security company has been in existence for more than two and a half decades. Analysts expect revenue to rise by 1.3% to $100M this year and 11.8% to $111.8M in 2019.
Market Cap: $90M
Year-to-Date Return: -3%
Earnings Growth: 127%
4. CAS Medical Systems [CASM]
Medical and Healthcare sectors are seamlessly adopting modern technologies. CAS produces as well as markets products that can be used to monitor a patient's vitals. Its products can be used to track patients without the use of invasive methods.
MAXNIBP is its traditional product to measure blood pressure. The company also offers a product called FORE-SIGHT which is a Tissue Oximeter with sensors.
Analysts expect CAS' revenue to rise by 6.8% to $20M this year.
Market Cap: $63.3M
Year-to-Date Return: 196%
Earnings Growth: 15%
5. Dolphin Entertainment [DLPN]
Here's another content production company — Dolphin Entertainment, Inc. engages in marketing and providing publicity services to major film studios, and many of the independent and digital content providers.
It is, however, flying under investors' radar as the limelight is focused on content giants such as Netflix [NFLX], Disney [DIS]  and others. It recently acquired 42West that expands its revenue stream into the public relations space.
Analysts expect Dolphin's revenue to rise by 4.9% to $23.5 million this year, and 19.4% to $28 million in 2019.
Market Cap: $35.36M
Year-to-Date Return: -30%
Earnings Growth: 82.4%
6. Fura Gems [FURA]
Fura Gems is primarily a natural resource company. It engages in the acquisition and exploration of resource properties. The company was founded in 2006 and headquartered in Toronto, Canada.
This penny stock is currently trading at $0.40. The gemstone mining and marketing company is eyeing a share of 8-10% in the global colored stone market over the next three years. The market is estimated to reach$2B in 2021 which translates into annual revenue between $160M and $200M for Fura Gems.
Fura Gems is looking to expand its footprint in Mozambique and recently acquired nine ruby assets in the country.
Market Cap: $48.4M
Year-to-Date Return: -28%
DATA: Are VC Investors Cutting Down On Checks?!
According to a recent survey, venture capitalists are worried there's too much money moving around the private markets.
For Q3, the Silicon Valley Venture Capitalist Confidence Index—a quarterly University of San Francisco undertaking for the past 15 years—scored 3.58 on a 5 point scale (5 indicates high confidence, 1 low).
"But 3.58 is still high….ish…no?"
Well. Not really. You've gotta look at how it's trending.
So how's it trending?
This quarter's index measurement dropped from Q2's index reading of 3.76—and below the nearly 16-year average of 3.70.
That said, it's better than Q4 of last year where investor confidence market the lowest index reading since Q1 of 2009, right around Recession time.
And with all the tech IPO activity this year—including BOTCHED ones like WeWork and not-so-good ones like Uber—investor confidence could be dipping even further. Especially with, what appears to be, IPO fatigue in the public markets.
And that may not play out well for valuations.
OK, so what's the deal?
A couple of factors.
According to the researchers, investors are catching stank face over the—quote— "lofty valuations due to a continuing enormous supply of capital being made available to new ventures as more mega funds ($500M or more) are being established."
ROUGHLY TRANSLATED: Mega investors—like WeWork sugar daddy SoftBank—are frustrated with poor returns.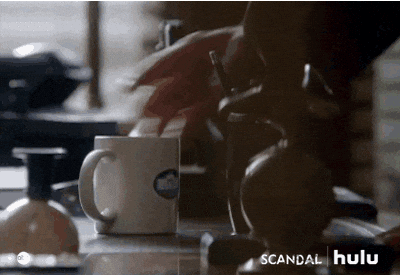 So what are the VCs saying? 
Well, the VCs chipped in with their two cents, in jargon, of course.
Menlo Ventures Partner Venky Ganesan says private markets have been fueled "by the availability of cheap capital and the surge of new entrants to private investing."
AllegisCyber's Bob Ackerman said something similarly jargon-y, adding there's "too much capital chasing too much undifferentiated innovation with unrealistic return expectations."
In other words: Too much money being thrown at ideas that aren't new ideas but expect to be the next Facebook from standpoint of traction.
On one side of the spectrum, then you have guys like Kobe Bryant, whose $100M VC fund Bryant is straight CRUSHING IT, with 18 active deals and 10 exits.
Then there's Trump…
Trading uncertainty is making people stay on the sidelines. Apparently, all the impeachment chatter isn't helping either, according to the research.
USF's Mark Cannice concluded his report—and brace yourself, there's a whole heap of jargon coming—by saying this:
"With new sources and unprecedented amounts of capital being made available to new ventures" along with "evolving expectations of public markets for venture-backed firms in terms of paths to profitability, it could be argued that the venture industry is itself in the midst of a transformation."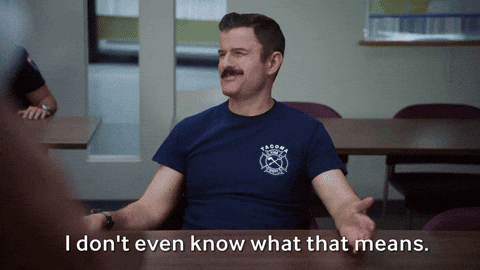 What the FUCK does that even mean?!
We'll tell you what it means.
TRANSLATION: Venture capitalists are basically sick and tired of startups burning through cash without being profitable in the hope that a massive IPO will get said venture capitalists their 10x returns on the back of sucker public investors.
And said sucker public investors have caught on to the shiznit. In other, less pretentious words, the gig is up.
(See how we did that in three words vs. three lines? 🔥)
But that doesn't mean there's no money to be made…

There are entrepreneurs out there who raise capital scale, just like there are VCs who don't just invest to cash out at IPO. Or you can always go catch an alley oop with Kobe and get straight back into the gains game. That's always an option…
'Till next time, #WealthGANG…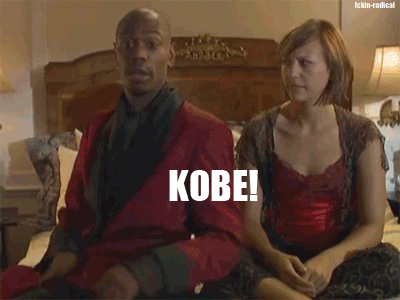 INFOGRAPHIC: How To Invest Your Money (In 8 Simple Steps)
Plenty of savers are making do with low rates of return on their deposits—almost eroding the value of their savings. Here's a guide on how you should invest your money and gain some great returns off it.
Will Cloud Gaming Drive The Next Big Gaming Transition?
The global gaming industry has always been a disruptive one. Nuclear physicist Edward Condon developed the first computer game in 1941 called Nim, one which pretty much saw the computer win 90% of the time.
The disruption didn't fizzle out. Soon afterwards, the first programming guidelines were written for a chess game developed by Claude Shannon, while a decade later the US Department of Defense created a war game — STAGE.
This really set the stage for what was to come later — video games. American investor Ralph Baer wasted no time and conceived the idea of playing video games on TV, and the world's first gaming console was released. The rapid evolution of gaming consoles coupled with gaming design and the introduction of graphics cards have taken the global gaming industry by storm.
In the last decade, the evolution of smartphones opened up a totally new segment known as digital gaming. In 2016,  Activision Blizzard paid close to $6B to acquire King Digital- a digital gaming behemoth. Not one to trail far behind, the eSports segment, despite its nascency, proved to be a long-term revenue driver for top gaming firms.
Will cloud gaming be the next key driver in global games?
Now companies such as Microsoft [MSFT], Google [GOOG] and Electronic Arts [EA] aim to create a market for cloud gaming. So what exactly is cloud gaming? It's similar to online streaming services such as Netflix [NFLX] and Amazon Prime [AMZN], but with games.
Cloud gaming will allow users to play games on their computer or mobile devices. A remote server will send players video feed and receive controller inputs. This now means that players no longer need to purchase gaming consoled to play the latest games. All you need is a stable internet connection.
Google's cloud gaming project is called Project Stream and the company launched a beta test last month. Players required a Google Chrome browser and an internet connection of 25 Mbps or higher.
Microsoft which also manufactures the Xbox consoles announced its cloud gaming platform known as Project xCloud. It has confirmed several Xbox games for beta testing such as Halo, Minecraft, and Gears of War.
The tech giant is hoping for growing interest in cloud gaming to offset any declining sales in gaming consoles.
Following Google and Microsoft, top gaming publisher Electronic Arts has forayed into this space, with a project known as Project Atlas.
Will this move garner global attention?
The shift to cloud gaming is going to be as disruptive as any in the gaming space. Players can now subscribe and stream games online instead of spending over $300 for the latest gaming console. The cloud gaming space is expected to grow at a compound annual growth rate of 26% between 2017 and 2023.
While Netflix and Amazon have changed the consumption of entertainment via cord cutting, it is very likely that cloud gaming will soon be a hit among players in a few years time. Is this the end of the gaming console?
Warning
: count(): Parameter must be an array or an object that implements Countable in
/homepages/28/d742565295/htdocs/clickandbuilds/WealthLab/wp-content/themes/zox-news-child/single.php
on line
681
5 Articles Left
Get unlimited access