Penny stocks are equity investments that are traded outside major stock exchanges. These stocks are traded at low prices and have a small market cap. As penny stocks are illiquid and highly speculative, they carry a high risk of investment.
The US Securities and Exchange Commission (SEC) defines penny stocks as shares with a value of less than $5. Typically, a penny stock is traded over the counter or by using pink sheets.
Despite the high risks of investment, penny stocks can be a lucrative form of investment because of its low price and higher prospects of return.
Here we look at 5 penny stocks that are very promising.
1. Neptune Technologies & Bioresources Inc [NEPT]
Neptune Technologies and Bioresources Inc is a Canada based wellness solutions provider. It offers nutraceutical products or standardized nutrients of a pharmaceutical grade.
MaxSimil is a patented ingredient and one of the premium products offered by Neptune. Other products include marine oils, seed oils, as well as oil extracted from legal cannabis.
Neptune also offers pet nutritional products.
In 2016, Neptune acquired Biodroga, a privately owned business solution provider for functional ingredients. Since April 2017, Neptune has become a licensed producer of Cannabis and Hemp Oil in Canada.
The monstrous growth in cannabis will hold NEPT in good stead. Analysts expect sales to rise 37% year-over-year to $39M in 2019.
Market Cap: $316M
Year-to-Date Return: 70%
Earnings Growth: 66.7%
2. Glu Mobile Inc. [GLUU]
Gaming has become one of the popular modes of entertainment. Glu Mobile is a game development company targeting mobile phones and smart gadgets.
The brand has already come up with multiple action games as well as mobile versions of console and arcade games. One of the popular role-playing games "Kim Kardashian: Hollywood" released by this company features the life of a reality TV celebrity. Glu Mobile Inc. primarily targets the female audience and over 60% of its games are female-centric.
What's more, most of the games developed and launched by this company are free and can be downloaded from the Google Play Store [GOOG] or the iOS App Store [AAPL].
The primary source of revenue is from the in-app purchases.
Glu Mobile has benefited immensely from the exponential growth of mobile gaming. With the global gaming industry set to experience robust sales over the next few years, Glu Mobile might be on the radar of several investors and analysts.
Analysts expect the company's revenue to rise by 18% this year and 12.3% in 2019.
Market Cap: $1B
Year-to-Date Return: 103%
Earnings Growth: 40%
3. Arotech Corporation [ARTX]
Arotech Corporation is a successful mixture of modern technological innovations for federal use. There are two primary divisions of Arotech. One is the Training & Simulation department while the second focuses on Power Systems.
The Training and Simulation Department clubs drone technology and virtual reality for military use and law enforcement. Many of the simulations are used for combat training. Additionally, it also offers security services and weapons simulations for aircraft and missile guidance systems.
FAAC is one of the subsidiaries of Arotech Corporation. It was awarded a contract by the US Marine Corps. FAAC will be responsible for updating the convoy systems and the contract is valued at around USD 29 million.
Headquartered in Ann Arbor, Michigan, this defense and security company has been in existence for more than two and a half decades. Analysts expect revenue to rise by 1.3% to $100M this year and 11.8% to $111.8M in 2019.
Market Cap: $90M
Year-to-Date Return: -3%
Earnings Growth: 127%
4. CAS Medical Systems [CASM]
Medical and Healthcare sectors are seamlessly adopting modern technologies. CAS produces as well as markets products that can be used to monitor a patient's vitals. Its products can be used to track patients without the use of invasive methods.
MAXNIBP is its traditional product to measure blood pressure. The company also offers a product called FORE-SIGHT which is a Tissue Oximeter with sensors.
Analysts expect CAS' revenue to rise by 6.8% to $20M this year.
Market Cap: $63.3M
Year-to-Date Return: 196%
Earnings Growth: 15%
5. Dolphin Entertainment [DLPN]
Here's another content production company — Dolphin Entertainment, Inc. engages in marketing and providing publicity services to major film studios, and many of the independent and digital content providers.
It is, however, flying under investors' radar as the limelight is focused on content giants such as Netflix [NFLX], Disney [DIS]  and others. It recently acquired 42West that expands its revenue stream into the public relations space.
Analysts expect Dolphin's revenue to rise by 4.9% to $23.5 million this year, and 19.4% to $28 million in 2019.
Market Cap: $35.36M
Year-to-Date Return: -30%
Earnings Growth: 82.4%
6. Fura Gems [FURA]
Fura Gems is primarily a natural resource company. It engages in the acquisition and exploration of resource properties. The company was founded in 2006 and headquartered in Toronto, Canada.
This penny stock is currently trading at $0.40. The gemstone mining and marketing company is eyeing a share of 8-10% in the global colored stone market over the next three years. The market is estimated to reach$2B in 2021 which translates into annual revenue between $160M and $200M for Fura Gems.
Fura Gems is looking to expand its footprint in Mozambique and recently acquired nine ruby assets in the country.
Market Cap: $48.4M
Year-to-Date Return: -28%
VIDEO: How Far Does $150K A Year Get You In New York City?
No matter what metric or list you look at, it goes without saying: New York City is one of the most expensive places in the world to live in.
In this video, CNBC spoke to a Millennial who runs her own brand consulting agency and wants to #WealthHACK her way to retirement by 40.
She makes $150K a year. But how far does that actually get her? Check it out.
How to Create A Financial Roadmap: Investing In A Volatile Market
The market has been heading up, up and away for so long that many investors may not remember (or even experienced in some cases) what it was like to invest during times of extreme volatility. However, the bull market has to end sometime—and probably for longer than a single quarter like we saw at the end of last year.
So how do you go about making investment decisions when it becomes very challenging to find positive returns? It can be tempting to switch out your entire portfolio when there's a sudden change, but that may not be the wisest move. Before making any changes, you should consult your financial roadmap, and if you don't have one, then now is an excellent time to make one. The Securities and Exchange Commission advises investors to look at their entire financial picture before making any big changes. This step-by-step guide will help you get everything down on paper.
#1. Set goals
To start creating your financial roadmap, write down any goals that you have. Perhaps you want to purchase a new home in 10 years. You'll also want to determine when you want to retire, although this age could change over time if you discover that you can't retire as early as you want to. Decide what types of things you want to save money for, whether it's a new home or car, an education, retirement, medical bills, a "rainy day" fund, or anything else.
Don't forget to set timelines for each goal so you have an idea of when you might be able to achieve these goals realistically. The SEC has a number of calculators and other financial tools to help you set realistic timelines for your goals.
#2. Look at your current financial picture.
Most investors already know the basics, but pulling everything together into a roadmap might seem a bit overwhelming because it can be so easy to forget something. Even though you may think you know everything you need to know about your current financial picture, just having all of it down on paper will help you get organized.
Make a list of all your liabilities and assets, including individual holdings in your portfolio[s]. List all your checking and savings accounts and their balances, the cash value of your life insurance policies, real estate, home, retirement accounts and other investments, and any personal property. Knowing which stocks or other assets you have money in can make it easier to decide where you want to move your money when the market turns.
On the liability side, list your mortgage, credit card and bank loan balances, car loans, student loans, and any other liabilities. Add up your assets and liabilities and subtract your liabilities from your assets to see your net worth. If you have a negative net worth, you can start making plans to get on track. The Foundation for Financial Planning has some excellent worksheets to help you get started with making your lists so you don't forget anything.
#3. Consider your risk tolerance before making any changes.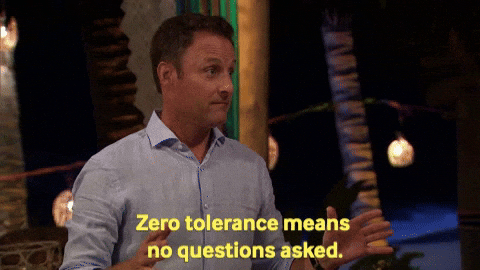 After you've made a list of all your investments and assets, it's time to think about your risk tolerance. As the winds of the market shift around, risk sentiment will move as well. There is no such thing as an investment that is 100% safe.
A good guideline for determining the best mix of risk in your investments is to subtract your age from 120 and put that percentage of your portfolio in stocks and the other percent in bonds. For example, a 40-year-old would put 80% of their portfolio in stocks and the remaining 20% in bonds.
Of course, there are many other asset classes to consider too, and picking stocks is literally a full-time job. Thus, you may want to consider an index fund for your stock holdings if you just want to set it and forget it. However, if you want to take on a bit more risk in part of your portfolio, there are many actively managed funds with excellent track records to take the guesswork out of stock picking.
As you're setting out all your investments and thinking about making changes, make sure your portfolio is properly diversified so that when one asset falls, another one gains to make up for the loss in the other one. Think over every potential change carefully before making a move to avoid unnecessary turnover and fees associated with trading.
The SEC also has a handy guide here which explains more about investing and creating a financial roadmap.
This article originally appeared on ValueWalk. Follow ValueWalk on Twitter, Instagram and Facebook.
CNBC: Here's Why WeWork Wants To Go Public
News broke recently that WeWork's going public in September. In this video, CNBC breaks down why they're going public.
Before you watch, though, here's some context.
WeWork's recent S-1 filing — the paperwork you file with the SEC right before you go public — had the entire internet up in arms, including ourselves, trying to decode how the heck WeWork justifies its insane valuation.
Considering, ya know, IWG, a direct competitor, has nearly double the revenue, five times the members, is $2.5B ahead on the bottom line and…well, you can sort of see where this is going.
Despite earning an insane $47B valuation this year, it's bleeding dough. Yes, WeWork grossed $1.8B in 2018…but it also lost $1.9B.
Be that as it may, WeWork is going public this year (via parent company "The We Company"), the latest in a string of high-profile tech IPOs in 2019.
And speaking of tech. Despite numerous "tech" mentions in the S-1, critics are claiming WeWork is little more than a real estate company.
As far as the We losses go, CFO Artie Minson told CNBC that investors need not worry about those grim financials, but instead to look at WeWork's losses as "investments" that will lead to greater cash flow. (Which is very possible.)
And even if short-term losses eventually unearth long-term cash flows, will they be enough to justify its lofty valuation…and even loftier ambitions?
While we're waiting for time to tell on WeWork's future, if you're looking to raise your startup game right now, go check out our content partner More Labs' brand-new drink Aqua+. (Yes, the same More Labs behind this drink that broke the internet.)