Uber Goes Public And Immediately Loses Over $6B In Value
UBER just went public in the most anticipated IPO since Facebook went to Wall Street.
The ride-sharing company officially hit the New York Stock Exchange Friday, pricing its IPO at $45 a share, which put the ride-hailing company at $81B at 180M shares available—far below their initial $120B projection in their filings.
Uber ended the day at $41.60—down nearly 8% from its listing price, leading to a $6B+ valuation loss.
For perspective: Uber's last private valuation was about $76B. It's now worth $75.5B.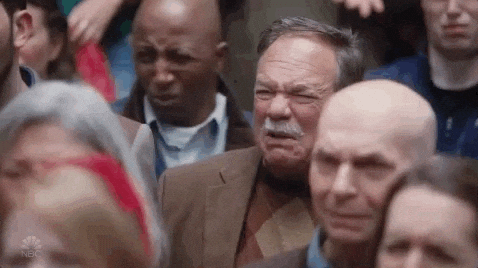 What's happening?
Uber's not the only one crashing out the gate. Even though Lyft beat Uber to the IPO punch, since going public in March, Lyft has lost 29% of its value.
Uber's been plagued by a number of issues, compounded by the fact that none of the tech unicorns are profitable yet. Uber, for instance, burned through $1B in Q1 alone.
"They waited too long to go public," Former NYSE President Tom Farley said. "Some of the issues they had — I'll call it culture — some of the issues they had with their culture would've been solved in a public market. You wouldn't show up on a quarterly conference call every quarter and have three or four new stories like they were having for 18 straight months."

Did Uber IPO too late?
Although early investors made out like straight BANDITS—just look at Lance Armstrong—investors in the later stage haven't been as lucky.
"I mean, you look at all the money invested in Uber — 25 billion bucks," Farley said. "Their pre-money valuation last night was [$]73 [billion]. This is a 2.8x investment.
"That's great and all, but the initial investors got 10,000 times their money. So the recent people, they haven't been making money. This is a company that has needed public discipline, this is a company that has needed a public currency, and it's a company that should have gone public three or four years ago."
NYCE CEO: Apps Like Robinhood Have A Responsibility To Their Young Investors
Investor and popular Instagram influencer Philip Michael says new fintechs need to take greater responsibility for their younger traders. 
"Promoting financial literacy is a must, but encouraging risky gambling is reckless," Philip Michael, NYCE CEO, says. 
In 2020, a 20-year-old Robinhood trader killed himself after engaging in risky options trading and seeing his balance $730,000 in the red, leading to a wrongful death lawsuit against the investment app.
"The main apps onboard as many new users as humanly possible, but there's really no educational process," Michael says, "and these first-time investors are left to figure things out on their own."
NYCE—a fintech focused on creating wealth for minorities—wants to create 100,000 millionaires through real estate investments and wealth education.
Through its app, investors can own shares in apartment complexes for as little as $100.
Since launching, NYCE has set records for most new first-time BIPOC real estate owners, buying over 1500 apartments in the pandemic and splitting ownership with its investor crowd.
Once investors are in, NYCE automatically enrolls investors in an online wealth academy (TRIBE) that teaches basic wealth principles, responsible investing and how to spot irregular fads like altcoins and meme stocks.
"Becoming a millionaire is a function of time and habit, not luck and one-time scores," Michael says. "The micro-investments are really just the gateway drug to that wealth mindset."
The TRIBE app is LIVE!📱 Here's how it all started…
Last November, our TRIBAL CHIEF posed a simple question.👇
We received dozens of messages and emails from you all expressing interest in joining the collective. 👇
So, we went to work.
Within ten days, we had the first MVP (minimum viable product). So, we returned to you and asked if any of you would be willing to check it out and give us feedback, aka beta test. 👇
That following weekend, we put TRIBE in the hands of a few beta testers. Each user scanned the site, clicked every link, and pinpointed any errors during the meeting.
Armed with the feedback we collected, our team made the necessary updates to the site.
That following Monday, December 21, 2020, we conducted a special edition of our FB Live 10 Questions. We used this episode to soft launch TRIBE just to our Facebook community. In addition, we used that time to conduct a live walkthrough and answered questions we received regarding TRIBE.
After that 10 Questions session, we officially launched TRIBE and opened enrollment. We were expecting a few submissions, but instead, we received hundreds of applications!!!
Each submission allowed us to learn more about you and helped us define ways we can serve you best.  
We ask questions like
What interests you the most?

Have you started a business before?

Have you invested (stocks, bonds, real estate, etc.) before?

And most importantly, why do you want to join our community?
This stage of the journey is called audience development. We learned that 53% of you were entrepreneurs and that over 70% of you were super-focused on learning about investing both in the stock market and real estate.
Best of all, we discovered that 78% of you were willing to commit 5-10 years to learn how to become millionaires. Yay!🙌
Knowing your audience is so important, no matter what business or industry you're in. With this data, we were able to craft virtual experiences that would help you reach your goals. For example, we outlined a calendar of events focused on real estate, stock investing, goal-setting, and entrepreneurship.  
We spent the first few weeks getting to know our founding members through virtual meetings, coaching sessions, and events.
We made a conscientious effort to communicate with members through email constantly. But we needed a better way to stay in touch and share updates. 
With that in mind, our tech team searched for a solution. In the meantime, we created a group chat through WhatsApp.
We used that chat room to share updates and connect with our members.
In February 2021, we began building the TRIBE social network platform. Our goal was to funnel all community events, updates, and networking under one umbrella.
Our team spent hours designing branded creatives like banners, thumbnails and creating content like how-to articles and videos to populate the network.
We shared the upcoming news about the platform with our founding members first and asked them to check out the site and share their feedback. For the first two weeks, the TRIBE social network was exclusively available to them. However, once they gave us their approval to move forward, we opened doors to the entire wealthgang.
The platform went from founding members to thousands 💪! Not to mention 175K+ (followers, TRIBE members, app downloads, etc.) across the entire NYCE ecosystem. It feels like it all happened overnight. 🔥🔥🔥
As more members joined TRIBE, we conducted more virtual experiences. In addition, we ensured that all events were recorded in case some members were unable to attend; we could share the replay.
However, as demand for replays grew, we knew we needed a better solution to deliver on-demand access.
TRIBE TV was born. To us, it's Netflix for financial literacy. Through TRIBE TV, you can learn at your own pace.
As the community continued to grow, we added more membership perks like 1:1 and group coaching sessions from experts and 30-day challenges.
So, what's next for TRIBE?
Today, I am happy to announce that the TRIBE app is now officially available in the App Store and Google Play. (Here are the direct links to dowload: iOS and Android! You can also use Text Me the App here to text yourself and others a quick link to download the app.)
That's right, a community fueled by a simple social media post has grown to thousands of members, over 100 virtual events, dozens of success stories (hey, Donna!), and now there's a standalone app!
You know what? We could not have done it without you, our TRIBE community.  🙏
What's the lesson in all of this? Just start. No matter where you are in life, just start. Start that blog, launch that side hustle, apply for that mortgage loan, invest in that index fund, build that website. No matter what you desire to create, just do it.
You'll never be ready. We weren't prepared to build a community that serves thousands. We weren't ready to produce over 100 virtual events in less than a year. We weren't ready to build a streaming platform. And we certainly weren't ready to build two mobile apps in less than 12 months, but we made it happen.
Why? Quite frankly, it's pretty simple for us. These initiatives move us one step closer to creating 100,000 millionaires. That's the gasoline that fuels us and keeps us moving. That's more important to us than anything else.
Through hard work and hardcore commitment, we did it! And you can too!
To recap📝:
Always start with why? Our why is always to move one step closer to creating 100,000 millionaires

Build an MVP

Test, test, test

Talk to your target audience so you can learn more about them and their needs

Build solutions to their headaches

Always add value

Work your ass off!
P.S. Don't forget to leave a 5-star review in your app store when you download the new TRIBE app😉! Here are the direct dowload: iOS and Android links.
P.S.S. I recommend that you also delete/disable notifications from the Mighty Networks mobile app. Otherwise, you may receive duplicate notifications about TRIBE.
The Art And Science Of How To Keep Talented People Around
(Editor's Note: The following article is a guest post by superstar entrepreneur and tech investor Jonathan Schultz.)
The number one reason talented people leave their jobs is because of the failure of their direct managers. Businesses are defined by the strength of their people. Even in the most successful company (think Google, Amazon, etc.), a bad manager can drive talented employees out the door. So what is the true art and science of keeping talented people around?
SITUATIONAL LEADERSHIP
Successful managers apply targeted, dynamic coaching to each individual team member. There is not one management style that works for everyone or every situation. Managers need to adapt their approach to every situation and every team member. This is called situational leadership. This situational leadership model has been used across 70 percent of Fortune 500 companies and has received numerous accolades from training experts.
The model details how we learn new skills and the four stages of mastering new tasks. For every stage and task, managers need to adapt their approach to managing their report.
STAGE 1
When your team member approaches a new and unfamiliar task with a determination to master it, they see opportunity. They are complete beginners in execution, but they possess high motivation and low skill. In this step, the manager needs to take a highly directive approach, where they demonstrate how the task should be done, setting concrete goals and closely reviewing the report's progress as well. You are not being a micromanager by supporting the growth and training of your team. Sometimes your team needs to use your expertise as training wheels.
STAGE 2
This stage is full of frustration. Why? Because it generally takes people more time to master a skill than they'd like. Discouragement will set it and their confidence will lower. While they have built up more skills, their confidence is at its lowest in this stage. In this stage, the manager needs to serve as a cheerleader and remind their team member of why they were chosen to do this task and remind them of how far they have already come.
STAGE 3
In the third stage, people have gained enough skill to complete the task but still maintain a mentality of imposter syndrome in which they are more skilled than their confidence allows them to believe. They may even still be discouraged. In this stage, managers need to do less guiding and allow their team member to perform while self-directly more consistently. These acts of trust can boost the team member's confidence and their dependence on the manager will fade while their confidence increases.
STAGE 4
People reach stage four when their confidence is at the same level as their skill. They become veterans and will continue to boost their confidence and skill set. This is the stage in which the manager steps back and gives the employee the space to continue fostering growth. Check in every now and then and help as needed. Also be sure to recognize the team member for all of their accomplishments along the way.
Keeping talented people around is not hard. Managers just need to apply situational leadership and remember that every team member works and learns differently and need an environment in which they can thrive in. As the leader, you are building this environment, so make sure it is a healthy one.
Jonathan Schultz is an entrepreneur, real estate tech investor and influencer. He's the co-founder of Onyx Equities, a leading private equity real estate firm, and has been voted one of the most powerful people in real estate. Follow Jon's blog here. 
You've reached your free article limit.
Continue reading by subscribing.
Already a subsciber? Login >
Go back to Homepage >