Morgan Stanley Just Released Its List Of Top 10 Companies They're Investing In
Morgan Stanley just announced the second cohort of its Multicultural Innovation Lab, an accelerator program for technology and technology-enabled start-ups in the post-seed to Series B funding rounds.
The program—now in its second year—targets companies with a multicultural or woman founder, co-founder, or any Chief (insert) Officer in charge of what it calls "innovative solutions across sectors."
According to various studies, female founders, founders of color—and both—receive as little or less than 1% of venture capital funding—a gap Morgan Stanley says it wants to bridge.
"There is a compelling business case for investing in startups led by women and multicultural founders, yet, as found in our recent report, there is a large market inefficiency to accelerate businesses led by these founders," Managing Director Alice Vilma says. "We are working to directly address this funding gap, one cohort at a time."
With less than 3% admitted into the program, each startup will take a seat on its on floor inside Morgan Stanley's global headquarters in Times Square, New York.
In addition, the companies funded receive pretty precious billboard space all over Times Square. It's real fancy.
(Oh, snap!)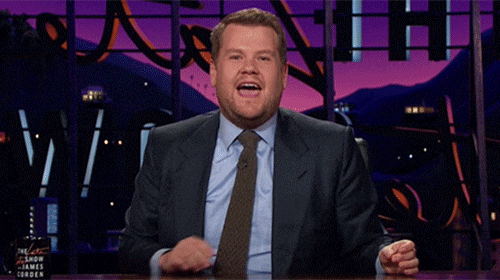 Here are the 10 companies that were selected:
VIDEO: Here's How You Know A Company Is F*****
Well…not much to say here. The header sort of speaks for itself. As told by Investopedia's Microsoft Sam-sounding narrator. Check it out.
Chart: All The AI Startup Exits That Made Over A Billion Dollars
Artificial intelligence—AI—is getting those investor checks. In Q2 alone, AI startups raked in $7.4B in funding. And if you look at the exits, you can see why VCs are bullish. It's a sector that's delivering some very valuable exits.
Since 2013, seven AI companies have had billion-dollar exists—either through IPO or M&A—four of which have taken place in the last two years. Here's a chart from CB Insights with all seven.
10 Bizarre Things About The WeWork IPO Filing
As WeWork goes public in its recently announced IPO, professionals and entrepreneurs better take note. The sharing economy is spreading its wings beyond Uber and AirBnB.
Although less well known than those icons of the sharing economy, WeWork could change how we work in the years ahead.
That said, its IPO is a bit bizarre, as the media has been quick to point out. Here's why.
1. We Work Is Running Spectacular Losses
In 2018, the company had a net loss of $1.9 billion. In the first 6 months of 2019 alone, it lost another $900 million.
2. Investors Worry The Company Will Run Out Of Cash
MKM Partners' Rohit Kulkarni said the company faces a real prospect of running out of cash in a few months' time.
3. WeWork Is Spending Money Like It's 1999
The startup has a burn rate of $150m-$200m a month.
4. Over $47 billion In Future Lease Obligations
WeWork will need to make a ton of money in the future to make it all work.
5. Its Contracts With Users Are Short Term
The startup keeps things flexible for users but is taking on more of the risk itself.
6. The Company Could Be On The Hook If Users Leave
If users defect, WeWork's rent obligations remain. This should worry any investor.
7. WeWork's Business Model Is Iffy At Best
The company has declining revenue per user, on top of its failure to be profitable. In other words, things could get worse for investors.
8. Conflicts Of Interest With The CEO  
WeWork leases some buildings owned in part by CEO Adam Neumann, paying millions in rents for it.
9. WeWork's China Assets A Puzzle For Investors
The company's assets in China are puzzling for investors, and they carry unique risks yet to be fully understood.
10. Despite All Its Troubles, WeWork Has A Staggering Valuation
This unicorn has a valuation of $47 billion. Some in the business media say it's based on smoke and mirrors. The IPO could be a good test of whether the valuation will hold.