Stock Market Turbulence: 4 Ways To Mentally Prepare
From October 1 to November 23 last year, the NASDAQ fell nearly 14% and the S&P 500 fell 10%.
Ouch!
Then over the last week in November, the S&P 500 rebounded 5%.
Whew!
Then it tumbled again, and wiped out its gain for the whole year.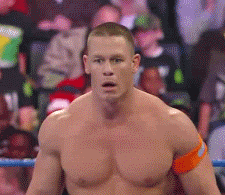 Feel whipsawed? Sure.  We all do. It's in our brains. The financial markets are only a few centuries old, but our brains are much older — and they were "built" by evolution, not by Apple or IBM. When fear strikes, as it does during a downturn in the market, our evolved instincts tell us to run, same as we would from a fire, a flood or a predator. Applied to the stock market, our primordial urge is to sell, and preserve what we have.
But that urge is hopelessly wrong.  It's a false alarm, and a disastrous "choice" that can dwarf your portfolio forever. Both naïve and ostensibly savvy investors alike may obey that primitive instinct, cash out their portfolios with sighs of relief, and live to rue their decision. The day will come when the market comes roaring back, making new highs, as they cling to the proceeds of unwise sales, wondering when to buy back in — usually too late.  There's a very expensive lesson in this: the people on the other side of those trades were wiser.
In Why Smart People Make Big Money Mistakes, Gary Belsky and Thomas Gilovich relate the cautionary tale of a broker's experience in the 1987 stock market turbulence.  Over a hundred young clients called to sell all or part of their portfolio, hoping to stanch the bleeding. But two old hands over 80 called to buy. Experience beats intelligence.
How can we still our throbbing hearts as markets reverse or even tank, so we don't sell in haste and regret it during the next market boom? Use the cultural wisdom already downloaded into your consciousness to mentally prepare for stock market reversals:
1. Listen to FDR.

"The Only Thing We Have to Fear is Fear Itself," Franklin Delano Roosevelt said in his 1933 inaugural address. FDR was speaking to the nation about The Great Depression, then at its depth after the 1929 stock market turbulence. Master politician, master crowd psychologist, and member of the wealthy elite, FDR knew his history. He knew that prosperity would return in time, as part of the natural ebb and flow of markets and economies — if the sociopolitical consequences of the Great Depression could be held in check.  In 1933, as in any market reversal, fear was his worst enemy.
2. Heed an ancient adage — and Lincoln.
"This too shall pass" is a renowned Persian, Hebrew and Turkish adage often misattributed to the King Solomon in the Bible. According to Sufi poets, the phrase was a passage etched upon a king's ring. It was there to make him happy if he were sad and, sadly, to caution him that joy, too, is fleeting. But the most compelling recital of the phrase comes from President Abraham Lincoln: "It is said an Eastern monarch once charged his wise men to invent him a sentence, to be ever in view, and which should be true and appropriate in all times and situations. They presented him the words: 'And this, too, shall pass away.' How much it expresses! How chastening in the hour of pride! How consoling in the depths of affliction!"
3. Think like a mathematician.
"Invert, always invert," said the mathematician Carl Jacobi. Mathematical inversion is a favored thinking tool for both Charlie Munger and Warren Buffett. It flips life's problems up, down, around and backward until the answer presents itself unbidden. Buffett says, "It's like singing country western songs backward. That way you can get your house back, your auto back, your wife back, and so forth."
How can inversion be applied to market downturns and crashes? Invert the naïve impulse to sell into an informed decision to buy. Recognize that if you are wise enough to hold onto stocks for the long term, the price anyone would pay for them in a downturn is irrelevant. If you have wisely stored a cash hoard in anticipation of a downturn, you are not obliged to sell stocks in a down market to harvest cash. And because you are free to buy, the stocks are on sale! Buffett teaches: "Be fearful when others are greedy, and greedy when others are fearful." But take caution not to buy too soon. Wait until the market bottoms, or in Wall Street parlance, "Don't  try to catch a falling knife."
4. Shakespeare was right.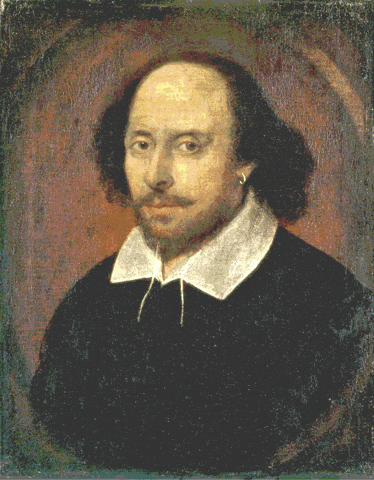 "Cowards die many times before their deaths, The valiant … but once," wrote William Shakespeare. If you fear the market and keep most or all your money in cash or cash equivalents, inflation will, in the fullness of time, destroy your cash hoard. It's financial death by a thousand inflationary cuts. Though the nominal two percent inflation rate is hardly noticeable day to day or even year to year, compounded over six decades, a dollar is only worth a dime.
If you are wise enough to invest, not play the market or buy and sell, but be brave and hold a steady course through storms and routs, diversified and shielded from taxes in a retirement account, you will find yourself a hero at retirement.  And, moreover, to your survivors when you are gone.
This article originally appeared on ValueWalk. Follow ValueWalk on Twitter, Instagram and Facebook.
INFOGRAPHIC: How To Invest Your Money (In 8 Simple Steps)
Plenty of savers are making do with low rates of return on their deposits—almost eroding the value of their savings. Here's a guide on how you should invest your money and gain some great returns off it.
Will Cloud Gaming Drive The Next Big Gaming Transition?
The global gaming industry has always been a disruptive one. Nuclear physicist Edward Condon developed the first computer game in 1941 called Nim, one which pretty much saw the computer win 90% of the time.
The disruption didn't fizzle out. Soon afterwards, the first programming guidelines were written for a chess game developed by Claude Shannon, while a decade later the US Department of Defense created a war game — STAGE.
This really set the stage for what was to come later — video games. American investor Ralph Baer wasted no time and conceived the idea of playing video games on TV, and the world's first gaming console was released. The rapid evolution of gaming consoles coupled with gaming design and the introduction of graphics cards have taken the global gaming industry by storm.
In the last decade, the evolution of smartphones opened up a totally new segment known as digital gaming. In 2016,  Activision Blizzard paid close to $6B to acquire King Digital- a digital gaming behemoth. Not one to trail far behind, the eSports segment, despite its nascency, proved to be a long-term revenue driver for top gaming firms.
Will cloud gaming be the next key driver in global games?
Now companies such as Microsoft [MSFT], Google [GOOG] and Electronic Arts [EA] aim to create a market for cloud gaming. So what exactly is cloud gaming? It's similar to online streaming services such as Netflix [NFLX] and Amazon Prime [AMZN], but with games.
Cloud gaming will allow users to play games on their computer or mobile devices. A remote server will send players video feed and receive controller inputs. This now means that players no longer need to purchase gaming consoled to play the latest games. All you need is a stable internet connection.
Google's cloud gaming project is called Project Stream and the company launched a beta test last month. Players required a Google Chrome browser and an internet connection of 25 Mbps or higher.
Microsoft which also manufactures the Xbox consoles announced its cloud gaming platform known as Project xCloud. It has confirmed several Xbox games for beta testing such as Halo, Minecraft, and Gears of War.
The tech giant is hoping for growing interest in cloud gaming to offset any declining sales in gaming consoles.
Following Google and Microsoft, top gaming publisher Electronic Arts has forayed into this space, with a project known as Project Atlas.
Will this move garner global attention?
The shift to cloud gaming is going to be as disruptive as any in the gaming space. Players can now subscribe and stream games online instead of spending over $300 for the latest gaming console. The cloud gaming space is expected to grow at a compound annual growth rate of 26% between 2017 and 2023.
While Netflix and Amazon have changed the consumption of entertainment via cord cutting, it is very likely that cloud gaming will soon be a hit among players in a few years time. Is this the end of the gaming console?
10 Stock Terms Every Newbie Investor Should Know
Investing in the financial markets can seem quite tricky. There are far too many stories where people tried to play the stock market without much success. When the markets are on a roll, everyone wants a piece of the pie.
Here are 10 terms every investor cannot afford to miss.
1. Market Cap
The market capitalization of a stock is simply the total number of outstanding shares multiplied by the share price of the company. Companies are generally differentiated on the basis of market cap.
Small cap companies generally have a market cap of between $300M and $2B, while mid-caps are between $2B and $10B. Any company with a market cap over $10B is considered a large-cap. While small-cap and mid-cap stocks have historically outperformed large caps, they are also way riskier.