Stock Market Turbulence: 4 Ways To Mentally Prepare
From October 1 to November 23 last year, the NASDAQ fell nearly 14% and the S&P 500 fell 10%.
Ouch!
Then over the last week in November, the S&P 500 rebounded 5%.
Whew!
Then it tumbled again, and wiped out its gain for the whole year.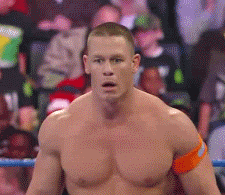 Feel whipsawed? Sure.  We all do. It's in our brains. The financial markets are only a few centuries old, but our brains are much older — and they were "built" by evolution, not by Apple or IBM. When fear strikes, as it does during a downturn in the market, our evolved instincts tell us to run, same as we would from a fire, a flood or a predator. Applied to the stock market, our primordial urge is to sell, and preserve what we have.
But that urge is hopelessly wrong.  It's a false alarm, and a disastrous "choice" that can dwarf your portfolio forever. Both naïve and ostensibly savvy investors alike may obey that primitive instinct, cash out their portfolios with sighs of relief, and live to rue their decision. The day will come when the market comes roaring back, making new highs, as they cling to the proceeds of unwise sales, wondering when to buy back in — usually too late.  There's a very expensive lesson in this: the people on the other side of those trades were wiser.
In Why Smart People Make Big Money Mistakes, Gary Belsky and Thomas Gilovich relate the cautionary tale of a broker's experience in the 1987 stock market turbulence.  Over a hundred young clients called to sell all or part of their portfolio, hoping to stanch the bleeding. But two old hands over 80 called to buy. Experience beats intelligence.
How can we still our throbbing hearts as markets reverse or even tank, so we don't sell in haste and regret it during the next market boom? Use the cultural wisdom already downloaded into your consciousness to mentally prepare for stock market reversals:
1. Listen to FDR.

"The Only Thing We Have to Fear is Fear Itself," Franklin Delano Roosevelt said in his 1933 inaugural address. FDR was speaking to the nation about The Great Depression, then at its depth after the 1929 stock market turbulence. Master politician, master crowd psychologist, and member of the wealthy elite, FDR knew his history. He knew that prosperity would return in time, as part of the natural ebb and flow of markets and economies — if the sociopolitical consequences of the Great Depression could be held in check.  In 1933, as in any market reversal, fear was his worst enemy.
2. Heed an ancient adage — and Lincoln.
"This too shall pass" is a renowned Persian, Hebrew and Turkish adage often misattributed to the King Solomon in the Bible. According to Sufi poets, the phrase was a passage etched upon a king's ring. It was there to make him happy if he were sad and, sadly, to caution him that joy, too, is fleeting. But the most compelling recital of the phrase comes from President Abraham Lincoln: "It is said an Eastern monarch once charged his wise men to invent him a sentence, to be ever in view, and which should be true and appropriate in all times and situations. They presented him the words: 'And this, too, shall pass away.' How much it expresses! How chastening in the hour of pride! How consoling in the depths of affliction!"
3. Think like a mathematician.
"Invert, always invert," said the mathematician Carl Jacobi. Mathematical inversion is a favored thinking tool for both Charlie Munger and Warren Buffett. It flips life's problems up, down, around and backward until the answer presents itself unbidden. Buffett says, "It's like singing country western songs backward. That way you can get your house back, your auto back, your wife back, and so forth."
How can inversion be applied to market downturns and crashes? Invert the naïve impulse to sell into an informed decision to buy. Recognize that if you are wise enough to hold onto stocks for the long term, the price anyone would pay for them in a downturn is irrelevant. If you have wisely stored a cash hoard in anticipation of a downturn, you are not obliged to sell stocks in a down market to harvest cash. And because you are free to buy, the stocks are on sale! Buffett teaches: "Be fearful when others are greedy, and greedy when others are fearful." But take caution not to buy too soon. Wait until the market bottoms, or in Wall Street parlance, "Don't  try to catch a falling knife."
4. Shakespeare was right.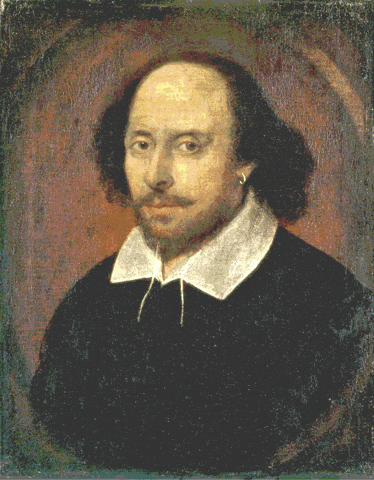 "Cowards die many times before their deaths, The valiant … but once," wrote William Shakespeare. If you fear the market and keep most or all your money in cash or cash equivalents, inflation will, in the fullness of time, destroy your cash hoard. It's financial death by a thousand inflationary cuts. Though the nominal two percent inflation rate is hardly noticeable day to day or even year to year, compounded over six decades, a dollar is only worth a dime.
If you are wise enough to invest, not play the market or buy and sell, but be brave and hold a steady course through storms and routs, diversified and shielded from taxes in a retirement account, you will find yourself a hero at retirement.  And, moreover, to your survivors when you are gone.
This article originally appeared on ValueWalk. Follow ValueWalk on Twitter, Instagram and Facebook.
This Mogul Became America's 1st Black Billion-Dollar Businesswoman
Sheila Johnson.
Where to start?
She's the first black billion-dollar businesswoman. Before Oprah Winfrey.
She started as a TV executive, founding Black Entertainment Television (BET), the first TV network targeting African Americans. She then became a real estate mogul.
Oh, she also owns a stake in three major sports franchises, the NBA Wizards, NHL Capitals and the WNBA Mystics, the African American, period, to boast that claim.
In honor of Black History Month, let's dive into her remarkable career.
FAST FACTS:
Born Sheila Crump in McKeesport, Pennsylvania, Johnson co-founded BET in 1979 with then-husband Robert Johnson. The couple sold it to Viacom in 2000 for $2.9B
Sheila Crump Johnson became the first African American woman on the Forbes' Billionaire list in 2000—beating Oprah Winfrey to the distinction.
Per Forbes, Johnson has an $820M net worth as of 2019
Foray into real estate…
After closing the sale to Viacom, Robert and Sheila pocketed around $1.5B each. Johnson used that windfall as seed money to build a hospitality real estate empire in 2005.
"There's a disparity in paychecks between whites and blacks," she told the Wall Street Journal. "I will never forget that."
As CEO of Salamander Hotels and Resorts, Sheila controls a spectacular portfolio of six luxury hotels in Florida, Virginia and South Carolina. And she's built it from the ground up—literally—in her own spirit.
"I've been to many hotels, not only in the US, but all over the world," she told Forbes last year. "And I wanted to find something that was going to really make Salamander stand out beyond all of these hotels."
So what does that mean?
"You have to understand, there are a lot of people, investment companies, with very deep pockets," she says. "They can do it, but they don't have the experiences that we're able to bring. I am constantly trying to find a way to help Salamander Resort & Spa stand out head over heels above any other hotel — not only in the area, but in the nation.
"I want them to leave that resort wanting to come back and not just say, 'I'll be back in six months.' I want them to come back all the time."
And so far it's worked. In fact, on Forbes Travel Guide's 61st list of Star-Rated hotels, Johnson's Salamander Resort & Spa outside of Washington, DC earned a Five-Star distinction.
Forbes: "Everything [she] touches turns to gold."
That's a real quote. From Forbes. Last year. It's also true.
BET? Billion-dollar exit. Washington Capitals? Stanley Cup.
And Roma. Won 10 Oscars. Who showed it before a single soul started caring? Johnson's Middleburg Film Festival. (Which, by the way, has 32 films and counting in Academy Award contention.)
Remember her golf resort at Innisbrook? Oh, yeah. Hosts the Valspar Championship, one of the PGA calendar's most-anticipated tournaments.
Becoming a billionaire comes with a new level of clout as well. "When you don't have money, you're not invited to special events; you really don't matter," she told WSJ. "It's a society thing."
So instead, she's turned to giving back. Her Sheila Johnson Fellowship's paid for more then 40 scholarships at Harvard University for students who otherwise wouldn't afford to attend.
Breaking glass ceilings. 
There's an alarming statistic in business and diversity—especially as it pertains to women. According to research by investor Richard Kerby, 18% of all VCs are women—and only 3% are black. In addition, less than 50 black women ever have raised $1M in funding.
"When I got started," Johnson says, "I couldn't get a loan. I had to use my own money to get Salamander Resort and Spa."
She explained to WSJ last year that men can go to any bank with a bank proposal. And no matter how "wacky" the idea is, she said, "they're going to get the financing. Women do not have that ability."
Johnson's taken it upon herself to do something about that, becoming one of the founding partners of WE Capital, an investment firm that invests in female entrepreneurs.
"I started out in a very unique position where I had my own capital to be able to get started," she says. "But there have got to be banks and investors that believe in helping women who want to be entrepreneurs in the hospitality business.
"And it's just really, really important that they really take a look at this."
5 Quick Ways To Get Rid Of Your Student Loans
Student debts have hit a whopping $1.5 trillion. To put that into perspective, you could buy the two biggest tech giants – Apple and Facebook, and still have money left to splurge. Nearly half the students who head to college take out student loans, and despite the worries on how you're going to meet the interest and repay it all back, it's doable if done right.
1. Consolidate Your Student Loans
You might have opted for multiple student loan options, all with with different payment dates, repayment terms, and interest rates. If you bunch them together, the perks could be significant – anything from extending your terms to decades, to enrolling in debt forgiveness programs.
2. Refinancing Your Old Loans
Some borrowers are given the option to refinance their loans by taking out a loan to pay down the old loan. The best bet is to refinance your older loans with a new loan at a lower interest rate. Here's a great post that compares both loan consolidation and refinancing.
3. Gradually Increase Your Repayments
Paying off your debts right out of university might work out tough. But after you've settled into a stable job, raise your repayment levels every year and you can scratch months of repayment off your debt.
4. Check Out Employers Who Offer Assistance
While this should not be the only criteria to filter out your employer, an added incentive to finance your student loans could be a big bonus.
5. Use Your Lender's Autopay Plan
Most loan programs come with an autopay program that gives a small discount of 0.25%. Does this help at all? If you look at repayments of small amounts over a short period, it might not be significant. This can be used to chip away at bigger payments you owe.
Stocks, bonds, mutual funds, hedge funds, REITs, S&P, indices…there's a lot of jargon that goes with investing. Lucky for you, #wealthgang, we have all the breakdowns here, in a non-boring way that's easy to understand.
So what's an ETF? Well, ETF stands for exchange-traded fund, which basically is a fund that owns various stocks. Giving you the luxury of diversifying your investment dollars into several stocks vs. just one.
Or as wikipedia puts it, an "ETF holds assets such as stocks, commodities, or bonds and generally operates with an arbitrage mechanism designed to keep it trading close to its net asset value, although deviations can occasionally occur."
There are now over 6,000 ETFs on 60 exchanges and ETFs exist for everything from corporate bonds to gold bars to oil futures.
If that doesn't make sense, just check out this Bloomberg video.
Warning
: count(): Parameter must be an array or an object that implements Countable in
/homepages/28/d742565295/htdocs/clickandbuilds/WealthLab/wp-content/themes/zox-news-child/single.php
on line
681
5 Articles Left
Get unlimited access