Shark Tank's Mr. Wonderful: 'Always Talk Salary With Your Co-Workers'
It's not necessarily best practice to talk about how much you make. Especially in the workplace. But if you ask Shark Tank's "Mr. Wonderful" Kevin O'Leary, you absolutely should.
"Here's why," O'Leary told CNBC Make It, pointing out that similar jobs make very different livings. "And you need to know that. Because there's different firms all doing the same thing, and by knowing what [multiple] people are making, you can find out your market value."
"Most people will share it with you because they also want to know the same thing: Where do I fit in the whole picture of things in terms of salary?" O'Leary says. "That's why communications matter."
According to experts, pay equity improves when people share their incomes. But a 2018 Bankrate survey found that less than 25% of people share salary with a co-worker. However 33% of millennials have shared their salary with a co-worker and 58% have talked about it with a friend.
"People are often worried that talking about money may be construed negatively by their bosses. That's ridiculous," O'Leary says. "Employers — and I'm one — know that my staff are going to talk about their salaries. It's not a secret."
But talking about money isn't just professional benefit, according to the Shark Tank star.
"If you want to really bond with somebody, share your ideas about money," O'Leary says. "Everybody is concerned about it, everybody's thinking about it, everybody has to have it. It's a great topic to discuss. Why? You might learn something. You may see how other people work with money and maybe, that's a good thing."
DIY: Your 5-Step Financial Planning Guide
If you're starting out to plan your financial future, it can get overwhelming. While many opt for a financial advisor to take care of the entire process, you can always handle your financial planning all by yourself (it's simple, really) if you've got the right tools.
For starters, here's what you need:
1. Set Goals!
Chalk out your goals—it can be short term, like paying off your card payment bills or long term, to meet expenses like retirement and your kids' education.
Take a step back and do a reality check. Where do you stand now? How are your cash flows? How soon can you meet your expenses? Create a timeline to achieve these targets (and ensure you meet them!)
2. Do The Math
Calculate your total assets, after deducting the debts—and budget smart. Ditch your debt to stay away from piling on more to your list of financial risks. If you've got way too many debts to clear and it's becoming increasingly difficult to keep track of them, here's a great tool that comes in handy.
3. Build An Emergency Fund
Uncertainties can be hard, more so if they have a significant financial impact—be it an illness, job loss, or even global downturns.
To evade being stranded, ensure that you've built an emergency fund (a good start would be to keep aside six months' worth of expenses), along with solid insurance coverage to back you up.
4. Hire The Right Agents
Apart from the general power of attorney, also ensure you lay out a directive in case a medical emergency comes up (if you're incapacitated—we know, it's not the best of thoughts to ponder over). To ensure you plan right, avail the services of an accountant, a real estate planning authority, and a medical power of attorney.
5. Earn Money On Your Money
The final step is to make sure you earn returns off your money. How'd you go about this? To start with, educate yourself. Read, read and read some more—research about what stocks, bonds, mutual funds, ETFs and other financial instruments do. Understand their risks, costs and how you can work on diversifying your investment.
It's important to invest in something you understand.
Post this, set up your accounts to meet each of your goals—through monthly contribution plans, 401(k)s, low-cost index funds, IRAs or other savings plans. If all these details get you dizzy (or overwhelmingly hard), you're better off with a financial planner who can do the research and investment planning for you.
5 Time Management Hacks For Your Work/Life Balance
(Editor's Note: The following article is a guest post by superstar entrepreneur and tech investor Jonathan Schultz.)
Everyone strives to maintain that perfect work-life balance. Having a fulfilling career and healthy home life is a tough combination to achieve, but if you learn how to manage your time well, it can be one. Here are five time-management hacks to keep your work/life balance in check.
HAVE A REALISTIC SCHEDULE
Setting a schedule the night before is a classic trick that is entirely effective. A to-do list allows you to cross off the things you have accomplished and gives you a sense of gratification. It also is a great motivator to keep completing tasks until you have finished everything for the day. The key is to be realistic about what you can accomplish. Don't jam your schedule leaving little to no room for breaks or downtime. This will do the opposite of helping you maintain a solid work/life balance.
Try this tech: timetrade for Salesforce
BREAK TASKS UP
It can be so overwhelming to look at a huge task you need to do if you don't break it down into smaller tasks. Instead of trying to clean your entire home in one day, clean different areas of your home on different days. This way, you won't be overwhelmed by these larger projects and you can actually finish them on time.
Try this tech: Monday.com
SCHEDULE "ME TIME"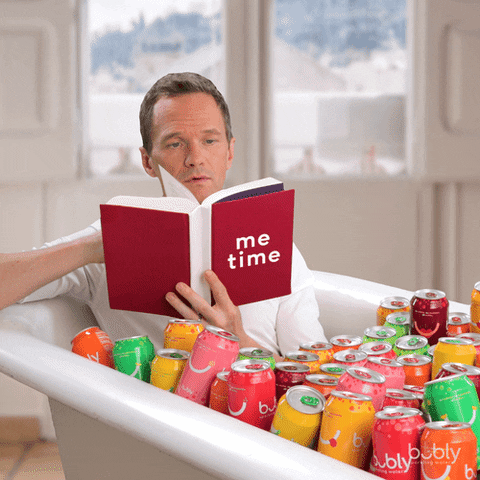 If you are constantly working and always on your phone or laptop, there is a good chance you are not relaxing or giving yourself a much-needed break. When you get home from work, put your phone away and revel in some "me time." Do something to unwind and disconnect from work completely. Take a bath, read a book, watch TV or exercise. Just do something that will help slow your mind down and create a degree of separation between your work and home life. This is one of the most important hacks to maintain a healthy balance.
Try this tech: Toggl
DETERMINE YOUR PEAK HOURS
Are you typically up before the sun or staying away until 2 am? Knowing what time you operate the best at will help you schedule your most tedious and important tasks at this time. If you are a morning person, perform your tasks the require the most focus in the morning. You can use the afternoon or night to do repetitive tasks like making calls or catching up on emails. You may discover that what usually takes you an hour to do in the afternoon only takes you thirty minutes to do in the morning.
Try this tech: Screen Time
BOOST PRODUCTIVITY
Two of the biggest things we neglect are sleep and exercise – two things that can actually significantly improve your productivity. Studies and research have proved that exercise can help keep you alert, making it much easier to accomplish tasks. Of course, getting enough sleep and getting in short naps throughout the day can do amazing things for your mental health and helps you from feeling fatigued and burnt out. If you are more productive at work, you can get home earlier from work and have more time for yourself.
Try this tech: Noom and Mindfulness
Jonathan Schultz is an entrepreneur, real estate tech investor and influencer. He's the co-founder of Onyx Equities, a leading private equity real estate firm, and has been voted one of the most powerful people in real estate. Follow Jon's blog here.
INFOGRAPHIC: 12 Quick Ways To Save Money Every Month
If you're looking to scoop up a great deal or snag a shopping coupon that gets you the item on your checklist for less than its market price, you've got plenty of options to save big. Here's a cheat sheet with quick ways to save money every month.
Featured image: Photo by Arno Senoner on Unsplash
5 Articles Left
Get unlimited access