How To Preserve Family Wealth By Planning For Succession
In the UK alone, an estimated £5.5 trillion is due to be passed between generations over the next 30 years – according to Kings Court Trust – yet according to the Attitudes Survey 2019, only half of Ultra High Net Worth Individuals have a robust succession plan in place.
Most inheritance handovers will be seamless. However, lack of a succession plan is a concern because it takes time to devise a holistic strategy to transfer decision-making responsibilities to the next generation. Not surprisingly, there are numerous barriers to the process: timing, lack of clear objectives and in some cases the decision maker or head of the family might not be ready to hand over authority.
Alongside all this, changing family structures and a wide span of generations present challenges of their own. For example, children in different branches of the family might be treated differently, as might stepchildren and grandchildren, particularly concerning property or fine art.
Passing on wealth is a major concern for wealthy families and while there is no way of rubber stamping the transfer process, there are three approaches that one can take to prepare for successful transition.
Promoting a vision
Apart from wanting to provide a comfortable level of wealth to future generations, it is important to start by identifying clear objectives: defining how future generations should benefit from an inheritance; identifying what that might mean, to whom and in what proportions.
Some families want to maintain consistency in their philanthropic ventures, while others are more focused on creating a lasting legacy. Is there a philanthropic purpose for your wealth and if so, does it align with your family's values? For instance, there are hundreds of foundations dedicated to different causes; from well-known ones such as the Wellcome Trust to the smaller such as the Peter Harrison Foundation. Each one has its own mission.
Sometimes the interests and focus of the head of the family do not align with the children or grandchildren. For example, baby boomers might be comfortable investing in manufacturing, but Gen X and Gen Y might prefer an emphasis on sustainable investing or in technology venture capital. There will even be wide disparities in risk tolerance amongst the beneficiaries. And then there are myriad human factors; everyone will have different personal views, experiences and needs.
Preparing the legacy
At the same time, it is important to create the right governance structures and identify the corporate trustees and lawyers that will assist you in achieving the smooth transition of assets.
Taking an integrated approach with this is one of the keys to successful transfer and management of wealth. For example, what type of structures should be established; trusts, private trust companies, foundations or even groups of companies? Co-ordinating with the relevant experts depending on the assets held and structures required is essential too.
Clients with family located internationally will need to understand the implications to the wealth transfer of offshore and regional tax regimes, for example. Even US and UK FATCA and the automatic exchange of information need to be taken into account.
It's all about the people
Wealth transfer is of course about preservation of assets, but it is also about people. The succession structure needs to fit the individuals within the family. Some members of a family might have little understanding about finance so it might be necessary to educate them or even negotiate with them for the transition ahead. More competent individuals might want a more flexible structure in order to apply their knowledge.
It is therefore vital that the succession planning process, which can take up to a decade, includes open dialogue with key beneficiaries right from the start. A survey conducted by Moore Stephens found that nearly a quarter of respondents highlighted the difficulties when trying to reach agreements in the decision-making process.
It is quite common for people to avoid discussions about money and lack of communication can seriously hinder the process; beneficiaries need to know more than just the names of trustees or advisers.
At JAR Capital, I advise clients to include their beneficiaries gradually. To begin with it might just be an exercise in sharing information, but over time the next generation becomes more interested and seeks to take on more responsibility. This could include taking an active role in investments and governance or spearheading the family foundation.
There is no doubt that issue of intergenerational wealth transfer is a thorny one. Nevertheless, we believe that those families that take action in advance to preserve their wealth for future generations will ensure an orderly and harmonious succession of assets.
This article originally appeared on ValueWalk. Follow ValueWalk on Twitter, Instagram and Facebook.
5 Time Management Hacks For Your Work/Life Balance
(Editor's Note: The following article is a guest post by superstar entrepreneur and tech investor Jonathan Schultz.)
Everyone strives to maintain that perfect work-life balance. Having a fulfilling career and healthy home life is a tough combination to achieve, but if you learn how to manage your time well, it can be one. Here are five time-management hacks to keep your work/life balance in check.
HAVE A REALISTIC SCHEDULE
Setting a schedule the night before is a classic trick that is entirely effective. A to-do list allows you to cross off the things you have accomplished and gives you a sense of gratification. It also is a great motivator to keep completing tasks until you have finished everything for the day. The key is to be realistic about what you can accomplish. Don't jam your schedule leaving little to no room for breaks or downtime. This will do the opposite of helping you maintain a solid work/life balance.
Try this tech: timetrade for Salesforce
BREAK TASKS UP
It can be so overwhelming to look at a huge task you need to do if you don't break it down into smaller tasks. Instead of trying to clean your entire home in one day, clean different areas of your home on different days. This way, you won't be overwhelmed by these larger projects and you can actually finish them on time.
Try this tech: Monday.com
SCHEDULE "ME TIME"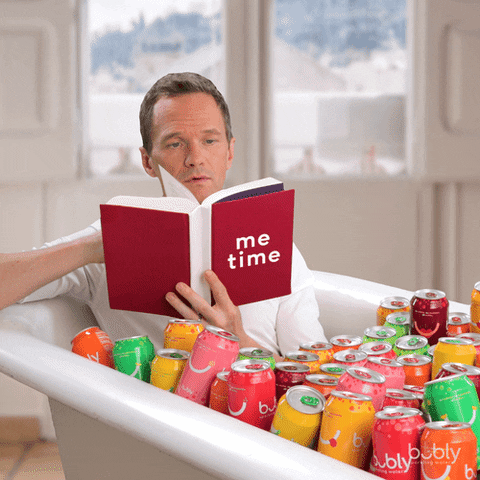 If you are constantly working and always on your phone or laptop, there is a good chance you are not relaxing or giving yourself a much-needed break. When you get home from work, put your phone away and revel in some "me time." Do something to unwind and disconnect from work completely. Take a bath, read a book, watch TV or exercise. Just do something that will help slow your mind down and create a degree of separation between your work and home life. This is one of the most important hacks to maintain a healthy balance.
Try this tech: Toggl
DETERMINE YOUR PEAK HOURS
Are you typically up before the sun or staying away until 2 am? Knowing what time you operate the best at will help you schedule your most tedious and important tasks at this time. If you are a morning person, perform your tasks the require the most focus in the morning. You can use the afternoon or night to do repetitive tasks like making calls or catching up on emails. You may discover that what usually takes you an hour to do in the afternoon only takes you thirty minutes to do in the morning.
Try this tech: Screen Time
BOOST PRODUCTIVITY
Two of the biggest things we neglect are sleep and exercise – two things that can actually significantly improve your productivity. Studies and research have proved that exercise can help keep you alert, making it much easier to accomplish tasks. Of course, getting enough sleep and getting in short naps throughout the day can do amazing things for your mental health and helps you from feeling fatigued and burnt out. If you are more productive at work, you can get home earlier from work and have more time for yourself.
Try this tech: Noom and Mindfulness
Jonathan Schultz is an entrepreneur, real estate tech investor and influencer. He's the co-founder of Onyx Equities, a leading private equity real estate firm, and has been voted one of the most powerful people in real estate. Follow Jon's blog here.
VIDEO: Mark Cuban Shares The Best Advice He Never Got
Billionaire entrepreneur Mark Cuban sat down with Business Insider to talk about strategy, success and more. When asked what advice he would give his 20 year-old self, this is what he had to say.
Riding The Flow Of Life And 4 Other Ways To Make Great Things Happen
(Editor's Note: The following article is a guest post by superstar entrepreneur and tech investor Jonathan Schultz.)
Going with the flow can be a scary idea for some people, simply because it means letting go of expectations —the number one killer of confidence. If you feel like you are constantly disappointed, it can be hard to just ride the flow. If you go with the flow, this does not mean that you have no power to create the life and career you want.
Here are four ways to make great things happen just by riding the flow of life.
PLAN LESS; FREE FORM
Do you have a plan for every hour of every day? If so, you are leaving little room in your life for riding the flow and being spontaneous. Maybe something larger would appear by just taking the action steps necessary to go in the DIRECTION you want to go, but not necessarily know the outcome in advance. Personally, any plan I've ever put on paper has never been the plan that ended up being successful —it was constantly pivoting while riding the flow. It is perfectly okay to have a solid plan for the day, but don't overwhelm yourself by planning every moment of your day. Let yourself flow with the day.
CONTROL YOUR THOUGHTS, IT'S THE ONLY THING YOU HAVE CONTROL OVER
Practice gratitude, positive affirmations, and positive visualization to help your channel your thoughts into positive ones. There's a reason why athletes, entertainers, and CEOs all take training in this discipline. A negative state of mind will keep you from going with the flow. Being able to look at things with a positive mindset will help you stay in the flow.
DON'T PLAY THE VICTIM
Many people don't even know when they are lost in the victim role. They think they are strong and in control, but in reality, they are not. They are blaming their negative circumstances on everyone and everything else. This keeps you from riding with the flow because other people and other situations are controlling the direction you go.  You are in control of your thoughts and direction in life, even if you do not have control over everything that comes your way.
BE MORE COOPERATIVE AND WILLING TO HELP
Make the best of every situation that happens to you by being more cooperative. Look at everything from every angle and not just from your own perspective. A lesson can always be learned. Go with the flow and be patient when something does not go your way. Not every bad thing ends up being the bad thing you thought it was — it's just a time where you were forced to follow a different course that was probably always the right way in the first place.
CHOOSE YOUR RESPONSE
Keep in mind that your reactions and responses dictate how you experience life. As things happen, learn to choose the best response possible so you continue to move in the positive flow of life. Choose patience, understanding and react positively and you will find that your experiences are much more rewarding, as well as less stressful.
Trying to control every situation in life will lead you to a lot of disappointment and will cause you to miss out on some of the most fun experiences in life. Some of the best memories are made when there is no planning involved. Going with the flow doesn't mean relinquishing all control, it just means that you allow positive things to happen to you without forcing it.
Jonathan Schultz is an entrepreneur, real estate tech investor and influencer. He's the co-founder of Onyx Equities, a leading private equity real estate firm, and has been voted one of the most powerful people in real estate. Follow Jon's blog here.