Brain Hacks: Is The Real-Life Limitless Pill Real?
In the 2011 movie "Limitless," actor Bradley Cooper's main character takes a drug that hacks his brain like nothing else, giving him supernatural focus abilities.
If we're doing a poor job of explaining it, just check out the trailer here…
Apparently, there's more to it than just fiction. Turns out the shit's actually real.
ABC did a report last year on a secret pill supposedly super-charging young entrepreneurs used to stay ultra-productive. Known as "Nootropics," a hybrid group of supplements that allegedly make you "smarter" without any side-effects.
Nootropics supposedly increase dopamine flow within the brain and fights excessive daytime sleepiness. And—allegedly—will have you all like…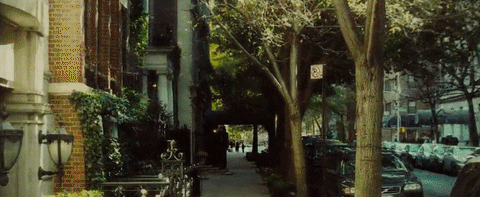 According to Erin Finnegan, a then-30-year-old entrepreneur, the drug gives her the boost to keep up with her hectic schedule.
"I would not give them up willingly," she told ABC. "The additional focus that I can have with them, yes, it does sustain the speed I am going at now and the many things, I would have to take a couple things off my plate if I wanted to keep going without them."
Per Wikipedia, Nootropics—or smart pills or "cognitive enhancers"—are loosely defined as "drugs, supplements, and other substances that may improve cognitive function, particularly executive functions, memory, creativity, or motivation, in healthy individuals."
But taking it a step further beyond an umbrella term for focus pills. According to a 2015 Thrillist report, there's an actual pill known a "Nuvigil" that the movie's based on.
Jeremy Glass, a Thrillist writer (give him a follow!), tested and reviewed this particular drug for a week in 2015. Here's what he said.
Beginning with one 150 mg pill in the morning, happiness and alertness waves washed over me. Quickly. But I wasn't as jittery as I expected. Prozac is a familiar reference to Nuvigil, and I have plenty of experience with the former, but it was nothing like I had ever experienced before. My brain waves—usually jumbled, misfiring, and inconsistent—felt untangled and clean, like a futuristic room full of glowing servers from Dubai, if you will.
NBC covered this a few years ago, as well. "I would get to work and I would be on fire,"Jonathan Reilly, an LA-based biomedical engineer said. "I was able to see more possibilities."
"These drugs are being used in industries where there's less room for failure and immediate results are expected," NYC career coach and author Roy Cohen said in the report used in the NBC video. "These people thrive on accomplishment—it's in their DNA. It's incredibly seductive to have this potential for guaranteed peak performance."
(Yes, it's a few years old, but definitely worth a read.)
But there's more to it than peak performance. Unlike the more general, almost white label Nootropics category, Nuvigil doesn't come without side effects (you're technically supposed to have a subscription). Ranging from nausea to diarrhea, dry mouth and even suicidal thoughts.
Glass didn't get that, though. "No, I didn't," he wrote. "Not once." However he did say he had trouble sleeping along with feelings of lethargy.
The outside of my body felt like what the inside of my brain usually feels like: exhausted. I was mentally alert with a tired outer shell; I was lethargic and my muscles wanted to remain idle … It was a constant…"blah" feeling. Nothing is bad but nothing is good, all at once. Call it a muted euphoria.
But did it do its job? Glass says yes. And no caffeine crash, either.
My overall focus? Relentless. Writing, I found, became a superhuman trait…I felt words and their synonyms flow from my fingers like lightning and I was typing verbatim what I was thinking. I felt articulate, concentrated. And I wasn't the only one. My editors noticed too; all week I was complimented on my creativity and quality/volume of work.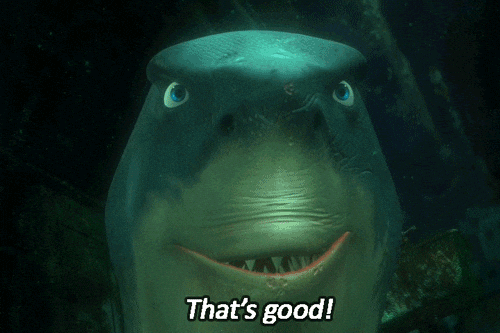 In other words, on the pill and it's #SharkSeason.
Outside of obscure websites, there's still little legitimate info available on cognitive enhancers. There's limited coverage from mainstream media. Just go ahead and Google "Nootropics" and see what you find.
(You'll find a lot of junk websites, making all sorts of claims.)
Which begs the obvious million dollar question—is it safe?
NYC neurologist Dr. Richard Isaacson told ABC, yes, but also added by saying it's hard to generalize. "They may interact with other things … so that's why we always recommend discussion of approval by a treating physician."
Even though the use still occurs on a very hush-hush level, the use is definitely happening. And it looks like it's here to stay. The global Nootropics market is expected to hit $6B by 2024, according to a research report distributed on Business Insider's Markets Insider platform.
Eric Matzner, founder of Nootroo, the self-stylized "Gold Standard In Nootropics," told ABC it's the future. "We're talking about … a new type of biology where we're taking these things into our own hands but also to try and proactively go from baseline to above," Matzner said.
Geoffrey Woo, CEO of Nootrobox—another Nootropic—echoed Matzner's futuristic sentiment in a 2016 Bloomberg report.
"What we want to unlock is the next-level thinking that makes us human," Woo said in the hilariously titled These Bro Scientists Want to Sell You Mind-Hacking Pills. "In a way, it's almost arming humanity against artificial intelligence and robots."
Humans vs. AI. Alrighty then. We're wrapping this one up. Up and at 'em, #WealthGANG.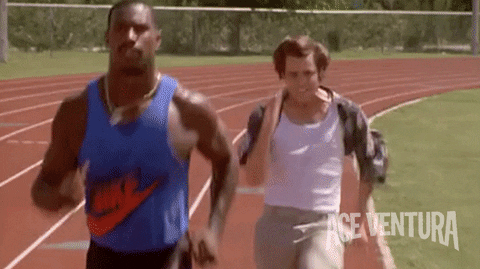 #limitless
NBA Legend Kobe Bryant Passes Away At 41
NBA legend Kobe Bryant passed away earlier today in a tragic helicopter crash in Calabasas, CA, according to various reports. Four other passengers, including 13-year-old daughter Gianna, died in the crash as well.
There's no words to express the pain Im going through with this tragedy of loosing my neice Gigi & my brother @kobebryant I love u and u will be missed. My condolences goes out to the Bryant family and the families of the other passengers on board. IM SICK RIGHT NOW pic.twitter.com/pigHywq3c1

— SHAQ (@SHAQ) January 26, 2020
The news comes as a shock to not only the basketball community, but worldwide.
Since retiring in 2016, Bryant had reinvented himself as a venture capitalist, raising $100M in 2016 for a fund that's had made a number of successful startup investments, including Epic Games, the company behind the Fortnite craze.
As of Sept. 2019, Bryant Stibel had $2B in assets under management, invested in 28 companies, 10 exits, with three of them—Dell, Alibaba and National Vision—going public.
"It's finding that winning company as an investor," Bryant said when asked about what excited him the most: hitting the winning shot in the playoffs or finding a winning company as an investor. "Because I always expected to hit a game-winning shot growing up."
Overall, roughly a third of the 19 active companies in the portfolio is worth more than $1B.
Kobe was a legend on the court and just getting started in what would have been just as meaningful a second act. To lose Gianna is even more heartbreaking to us as parents. Michelle and I send love and prayers to Vanessa and the entire Bryant family on an unthinkable day.

— Barack Obama (@BarackObama) January 26, 2020
Bryant is survived by his wife Vanessa and three daughters, including a six-month old, born in June of last year. Along with a legacy that will live forever.
Rest in peace, Mamba.
Here's How Apple's CEO Tim Cook Starts His Day
Apple has became a trillion-dollar company. Despite the tech giant's great numbers, how does its CEO Tim Cook actually start his day?
In a recent Axios interview, Cook revealed he starts each day just before 4 a.m. with a strict morning routine.
What that consists of might surprise you: He reads user comments about Apple products.
"I like to take the first hour and go through user comments and things like this that sort of focus on the external people that are so important to us," Cook says.
In other words, he reads comments from fans, trolls and everything in between.
You'd think the CEO never bothers to read stuff like that; that he'd have an assistant ready to give him the rundown.
"And then I go to the gym and work out for an hour because it keeps my stress at bay."
Workouts can be super critical. Billionaires and other successful entrepreneurs cite fitness as a key component to their success (and overall sanity).
"I seriously doubt that I would have been as successful in my career (and happy in my personal life)," Branson once wrote in a blog post. "If I hadn't always placed importance on my health and fitness."
Gary Vee's '$1.80' Instagram Strategy To Hack Your Follower Count
Entrepreneur and bestselling author Gary Vaynerchuk—aka Gary Vee!— is one of the biggest business on social media today.
His IG currently boasts 4M followers while his YouTube has near 1.6M subscribers.
The CEO of Vayner Media, Gary uses (and absolutely loves) social media to propel the growth of his business, now valued at a whopping $125 million, which even includes a media franchise.
(And no, WealthLAB's not for sale, G.)
Obviously, if you're someone just starting out in business, you're looking for ways to get your business out there. How to get more followers.
For 90%+, you pick a couple of platforms, you post. More often than not, you end up with dwindling traffic, or no shares or comments.
So how do you get around that?
According to Gary Vee, you can get more followers and more engagement through a $1.80 strategy. (Well, sorta.)
Here's how you do it.
Make a list of every hashtag that fit the work your business does. Apart from this, check out the other tags people use when generating content similar to yours.
$1.80 strategy on instagram pic.twitter.com/ZxfDONb23v

— Gary Vaynerchuk (@garyvee) November 28, 2017
With this in hand, check out any hashtag for the top posts surrounding that description—and then share your two cents about it as a comment.
If you were to do this ten times over, your work would equal $0.02*9 posts*the hashtags= $1.80. (Yeah, kinda corny, but you get the logic.)
Check it out here, in his own words.
Over time, this can help you snag followers, and you will continuously learn about what matters to many of your followers.
Warning
: count(): Parameter must be an array or an object that implements Countable in
/homepages/28/d742565295/htdocs/clickandbuilds/WealthLab/wp-content/themes/zox-news-child/single.php
on line
681
5 Articles Left
Get unlimited access