Brain Hacks: Is The Real-Life Limitless Pill Real?
In the 2011 movie "Limitless," actor Bradley Cooper's main character takes a drug that hacks his brain like nothing else, giving him supernatural focus abilities.
If we're doing a poor job of explaining it, just check out the trailer here…
Apparently, there's more to it than just fiction. Turns out the shit's actually real.
ABC did a report last year on a secret pill supposedly super-charging young entrepreneurs used to stay ultra-productive. Known as "Nootropics," a hybrid group of supplements that allegedly make you "smarter" without any side-effects.
Nootropics supposedly increase dopamine flow within the brain and fights excessive daytime sleepiness. And—allegedly—will have you all like…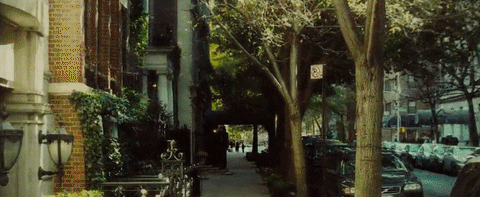 According to Erin Finnegan, a then-30-year-old entrepreneur, the drug gives her the boost to keep up with her hectic schedule.
"I would not give them up willingly," she told ABC. "The additional focus that I can have with them, yes, it does sustain the speed I am going at now and the many things, I would have to take a couple things off my plate if I wanted to keep going without them."
Per Wikipedia, Nootropics—or smart pills or "cognitive enhancers"—are loosely defined as "drugs, supplements, and other substances that may improve cognitive function, particularly executive functions, memory, creativity, or motivation, in healthy individuals."
But taking it a step further beyond an umbrella term for focus pills. According to a 2015 Thrillist report, there's an actual pill known a "Nuvigil" that the movie's based on.
Jeremy Glass, a Thrillist writer (give him a follow!), tested and reviewed this particular drug for a week in 2015. Here's what he said.
Beginning with one 150 mg pill in the morning, happiness and alertness waves washed over me. Quickly. But I wasn't as jittery as I expected. Prozac is a familiar reference to Nuvigil, and I have plenty of experience with the former, but it was nothing like I had ever experienced before. My brain waves—usually jumbled, misfiring, and inconsistent—felt untangled and clean, like a futuristic room full of glowing servers from Dubai, if you will.
NBC covered this a few years ago, as well. "I would get to work and I would be on fire,"Jonathan Reilly, an LA-based biomedical engineer said. "I was able to see more possibilities."
"These drugs are being used in industries where there's less room for failure and immediate results are expected," NYC career coach and author Roy Cohen said in the report used in the NBC video. "These people thrive on accomplishment—it's in their DNA. It's incredibly seductive to have this potential for guaranteed peak performance."
(Yes, it's a few years old, but definitely worth a read.)
But there's more to it than peak performance. Unlike the more general, almost white label Nootropics category, Nuvigil doesn't come without side effects (you're technically supposed to have a subscription). Ranging from nausea to diarrhea, dry mouth and even suicidal thoughts.
Glass didn't get that, though. "No, I didn't," he wrote. "Not once." However he did say he had trouble sleeping along with feelings of lethargy.
The outside of my body felt like what the inside of my brain usually feels like: exhausted. I was mentally alert with a tired outer shell; I was lethargic and my muscles wanted to remain idle … It was a constant…"blah" feeling. Nothing is bad but nothing is good, all at once. Call it a muted euphoria.
But did it do its job? Glass says yes. And no caffeine crash, either.
My overall focus? Relentless. Writing, I found, became a superhuman trait…I felt words and their synonyms flow from my fingers like lightning and I was typing verbatim what I was thinking. I felt articulate, concentrated. And I wasn't the only one. My editors noticed too; all week I was complimented on my creativity and quality/volume of work.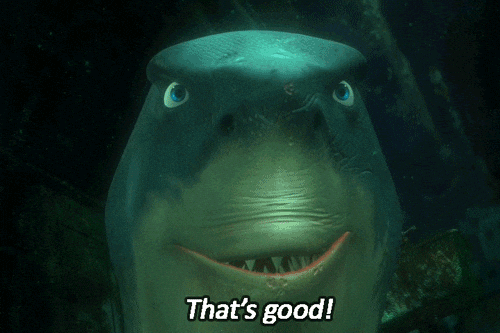 In other words, on the pill and it's #SharkSeason.
Outside of obscure websites, there's still little legitimate info available on cognitive enhancers. There's limited coverage from mainstream media. Just go ahead and Google "Nootropics" and see what you find.
(You'll find a lot of junk websites, making all sorts of claims.)
Which begs the obvious million dollar question—is it safe?
NYC neurologist Dr. Richard Isaacson told ABC, yes, but also added by saying it's hard to generalize. "They may interact with other things … so that's why we always recommend discussion of approval by a treating physician."
Even though the use still occurs on a very hush-hush level, the use is definitely happening. And it looks like it's here to stay. The global Nootropics market is expected to hit $6B by 2024, according to a research report distributed on Business Insider's Markets Insider platform.
Eric Matzner, founder of Nootroo, the self-stylized "Gold Standard In Nootropics," told ABC it's the future. "We're talking about … a new type of biology where we're taking these things into our own hands but also to try and proactively go from baseline to above," Matzner said.
Geoffrey Woo, CEO of Nootrobox—another Nootropic—echoed Matzner's futuristic sentiment in a 2016 Bloomberg report.
"What we want to unlock is the next-level thinking that makes us human," Woo said in the hilariously titled These Bro Scientists Want to Sell You Mind-Hacking Pills. "In a way, it's almost arming humanity against artificial intelligence and robots."
Humans vs. AI. Alrighty then. We're wrapping this one up. Up and at 'em, #WealthGANG.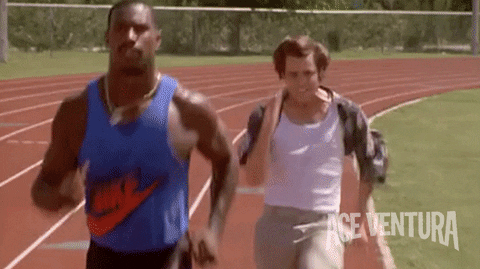 #limitless
Last Openstage: 3 Brilliant Gems From Investor/CEO David Meltzer
In case you missed it, last openstage featured an all-star crew of entertainers, DJs, and—of course—a super entrepreneur on the stage.
Just a quick 411 on what openstage is…
So once a month, WealthLAB hosts an exclusive, limited-capacity event in Brooklyn, NY with a rockstar entrepreneur on stage, basically breaking down their secrets to success. 
(Then there's standup comedy, DJs, SICK cocktails and networking, but that's another story for another time…)
This time, we had none other than legit rockstar entrepreneur, social media star and investor David Meltzer [instagram.com/davidmeltzer] on the stage, interviewed by WealthLAB founder Philip Michael.
David's a Top 100 business coach, one of the most sought-after public speakers and host of Entrepreneur Magazine's super podcast "The Playbook."
(You may have seen him on Gary Vee's stuff as well. That's the guy he built his following with.)
And of course the talk was EPIC. Here are three brilliant gems dropped by David on stage. 
1) Say thank you every day 
One thing most people don't do is appreciate the things around them. Of course, the vibration of gratitude triggers attraction, a 0.1-second strategy David said you can implement immediately. 
"It took me nine months to do," he said. "But now that I do it, things that I want in life come to me faster, I'm happier and my life is abundant."
The strategy? Simply say "thank you" before you go to sleep every night for 20 days. 
"It will change your life," he said. 
2) What your parents need from you
"Your parents only want to know a few things," David said during the talk, after which many became emotional. One, that you're healthy. That you're happy. That you love them.
"That's all they want to know," he says. "So take a minute to text them or call them and tell them you're happy, healthy and that you love them."
3) Building a following: why followers don't matter
Of course, David's managed to build one of the fastest-growing channels on social media, propelling to nearly 300K Instagram followers, seemingly overnight. 
"I didn't know what DM'ing meant," he said, bringing laughs from the crowd. "I thought it was saying your initials to indicate a message."
When asked by Philip on how to build a following, his message was clear. Number one, know Gary Vee. "I was consulting for their sports agency. He became my mentor on social media," he says.
Now, if you don't know Gary Vee, you still have access to people who can help. "Never be afraid to ask. People would love to help," he said.
More importantly, don't worry about the followers. Just worry about building ambassadors. "Selena Gomez has 166M followers but can't sell out a movie," David said. "So what does that tell you?"
Instead, playing the long game, impacting two people who then impact two and before you know it, your reach compounds. Naturally. 
(WTF?!) Top 10 Highest Paid Instagram Celebrities
No need to say that much. The picture speaks for itself. Check out, courtesy of BleacherReport.com's Instagram account.

This Mogul Became America's 1st Black Billion-Dollar Businesswoman
Sheila Johnson.
Where to start?
She's the first black billion-dollar businesswoman. Before Oprah Winfrey.
She started as a TV executive, founding Black Entertainment Television (BET), the first TV network targeting African Americans. She then became a real estate mogul.
Oh, she also owns a stake in three major sports franchises, the NBA Wizards, NHL Capitals and the WNBA Mystics, the African American, period, to boast that claim.
In honor of Black History Month, let's dive into her remarkable career.
FAST FACTS:
Born Sheila Crump in McKeesport, Pennsylvania, Johnson co-founded BET in 1979 with then-husband Robert Johnson. The couple sold it to Viacom in 2000 for $2.9B
Sheila Crump Johnson became the first African American woman on the Forbes' Billionaire list in 2000—beating Oprah Winfrey to the distinction.
Per Forbes, Johnson has an $820M net worth as of 2019
Foray into real estate…
After closing the sale to Viacom, Robert and Sheila pocketed around $1.5B each. Johnson used that windfall as seed money to build a hospitality real estate empire in 2005.
"There's a disparity in paychecks between whites and blacks," she told the Wall Street Journal. "I will never forget that."
As CEO of Salamander Hotels and Resorts, Sheila controls a spectacular portfolio of six luxury hotels in Florida, Virginia and South Carolina. And she's built it from the ground up—literally—in her own spirit.
"I've been to many hotels, not only in the US, but all over the world," she told Forbes last year. "And I wanted to find something that was going to really make Salamander stand out beyond all of these hotels."
So what does that mean?
"You have to understand, there are a lot of people, investment companies, with very deep pockets," she says. "They can do it, but they don't have the experiences that we're able to bring. I am constantly trying to find a way to help Salamander Resort & Spa stand out head over heels above any other hotel — not only in the area, but in the nation.
"I want them to leave that resort wanting to come back and not just say, 'I'll be back in six months.' I want them to come back all the time."
And so far it's worked. In fact, on Forbes Travel Guide's 61st list of Star-Rated hotels, Johnson's Salamander Resort & Spa outside of Washington, DC earned a Five-Star distinction.
Forbes: "Everything [she] touches turns to gold."
That's a real quote. From Forbes. Last year. It's also true.
BET? Billion-dollar exit. Washington Capitals? Stanley Cup.
And Roma. Won 10 Oscars. Who showed it before a single soul started caring? Johnson's Middleburg Film Festival. (Which, by the way, has 32 films and counting in Academy Award contention.)
Remember her golf resort at Innisbrook? Oh, yeah. Hosts the Valspar Championship, one of the PGA calendar's most-anticipated tournaments.
Becoming a billionaire comes with a new level of clout as well. "When you don't have money, you're not invited to special events; you really don't matter," she told WSJ. "It's a society thing."
So instead, she's turned to giving back. Her Sheila Johnson Fellowship's paid for more then 40 scholarships at Harvard University for students who otherwise wouldn't afford to attend.
Breaking glass ceilings. 
There's an alarming statistic in business and diversity—especially as it pertains to women. According to research by investor Richard Kerby, 18% of all VCs are women—and only 3% are black. In addition, less than 50 black women ever have raised $1M in funding.
"When I got started," Johnson says, "I couldn't get a loan. I had to use my own money to get Salamander Resort and Spa."
She explained to WSJ last year that men can go to any bank with a bank proposal. And no matter how "wacky" the idea is, she said, "they're going to get the financing. Women do not have that ability."
Johnson's taken it upon herself to do something about that, becoming one of the founding partners of WE Capital, an investment firm that invests in female entrepreneurs.
"I started out in a very unique position where I had my own capital to be able to get started," she says. "But there have got to be banks and investors that believe in helping women who want to be entrepreneurs in the hospitality business.
"And it's just really, really important that they really take a look at this."
Warning
: count(): Parameter must be an array or an object that implements Countable in
/homepages/28/d742565295/htdocs/clickandbuilds/WealthLab/wp-content/themes/zox-news-child/single.php
on line
681
5 Articles Left
Get unlimited access