Is The Real-Life Limitless Pill Real?
In the 2011 movie "Limitless," actor Bradley Cooper's main character takes a drug that hacks his brain like nothing else, giving him supernatural focus abilities.
If we're doing a poor job of explaining it, just check out the trailer here…
Apparently, there's more to it than just fiction. Turns out the shit's actually real.
ABC did a report last year on a secret pill supposedly super-charging young entrepreneurs used to stay ultra-productive. Known as "Nootropics," a hybrid group of supplements that allegedly make you "smarter" without any side-effects.
Nootropics supposedly increase dopamine flow within the brain and fights excessive daytime sleepiness. And—allegedly—will have you all like…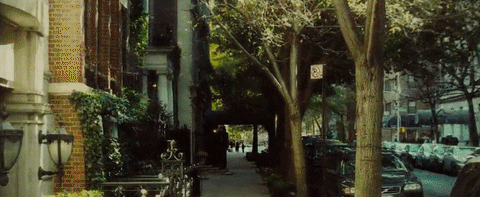 According to Erin Finnegan, a then-30-year-old entrepreneur, the drug gives her the boost to keep up with her hectic schedule.
"I would not give them up willingly," she told ABC. "The additional focus that I can have with them, yes, it does sustain the speed I am going at now and the many things, I would have to take a couple things off my plate if I wanted to keep going without them."
Per Wikipedia, Nootropics—or smart pills or "cognitive enhancers"—are loosely defined as "drugs, supplements, and other substances that may improve cognitive function, particularly executive functions, memory, creativity, or motivation, in healthy individuals."
But taking it a step further beyond an umbrella term for focus pills. According to a 2015 Thrillist report, there's an actual pill known a "Nuvigil" that the movie's based on.
Jeremy Glass, a Thrillist writer (give him a follow!), tested and reviewed this particular drug for a week in 2015. Here's what he said.
Beginning with one 150 mg pill in the morning, happiness and alertness waves washed over me. Quickly. But I wasn't as jittery as I expected. Prozac is a familiar reference to Nuvigil, and I have plenty of experience with the former, but it was nothing like I had ever experienced before. My brain waves—usually jumbled, misfiring, and inconsistent—felt untangled and clean, like a futuristic room full of glowing servers from Dubai, if you will.
NBC covered this a few years ago, as well. "I would get to work and I would be on fire,"Jonathan Reilly, an LA-based biomedical engineer said. "I was able to see more possibilities."
"These drugs are being used in industries where there's less room for failure and immediate results are expected," NYC career coach and author Roy Cohen said in the report used in the NBC video. "These people thrive on accomplishment—it's in their DNA. It's incredibly seductive to have this potential for guaranteed peak performance."
(Yes, it's a few years old, but definitely worth a read.)
But there's more to it than peak performance. Unlike the more general, almost white label Nootropics category, Nuvigil doesn't come without side effects (you're technically supposed to have a subscription). Ranging from nausea to diarrhea, dry mouth and even suicidal thoughts.
Glass didn't get that, though. "No, I didn't," he wrote. "Not once." However he did say he had trouble sleeping along with feelings of lethargy.
The outside of my body felt like what the inside of my brain usually feels like: exhausted. I was mentally alert with a tired outer shell; I was lethargic and my muscles wanted to remain idle … It was a constant…"blah" feeling. Nothing is bad but nothing is good, all at once. Call it a muted euphoria.
But did it do its job? Glass says yes. And no caffeine crash, either.
My overall focus? Relentless. Writing, I found, became a superhuman trait…I felt words and their synonyms flow from my fingers like lightning and I was typing verbatim what I was thinking. I felt articulate, concentrated. And I wasn't the only one. My editors noticed too; all week I was complimented on my creativity and quality/volume of work.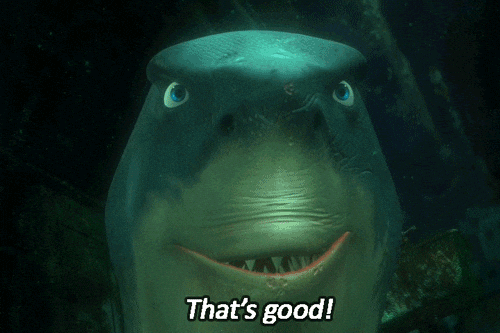 In other words, on the pill and it's #SharkSeason.
Outside of obscure websites, there's still little legitimate info available on cognitive enhancers. There's limited coverage from mainstream media. Just go ahead and Google "Nootropics" and see what you find.
(You'll find a lot of junk websites, making all sorts of claims.)
Which begs the obvious million dollar question—is it safe?
NYC neurologist Dr. Richard Isaacson told ABC, yes, but also added by saying it's hard to generalize. "They may interact with other things … so that's why we always recommend discussion of approval by a treating physician."
Even though the use still occurs on a very hush-hush level, the use is definitely happening. And it looks like it's here to stay. The global Nootropics market is expected to hit $6B by 2024, according to a research report distributed on Business Insider's Markets Insider platform.
Eric Matzner, founder of Nootroo, the self-stylized "Gold Standard In Nootropics," told ABC it's the future. "We're talking about … a new type of biology where we're taking these things into our own hands but also to try and proactively go from baseline to above," Matzner said.
Geoffrey Woo, CEO of Nootrobox—another Nootropic—echoed Matzner's futuristic sentiment in a 2016 Bloomberg report.
"What we want to unlock is the next-level thinking that makes us human," Woo said in the hilariously titled These Bro Scientists Want to Sell You Mind-Hacking Pills. "In a way, it's almost arming humanity against artificial intelligence and robots."
Humans vs. AI. Alrighty then. We're wrapping this one up. Up and at 'em, #WealthGANG.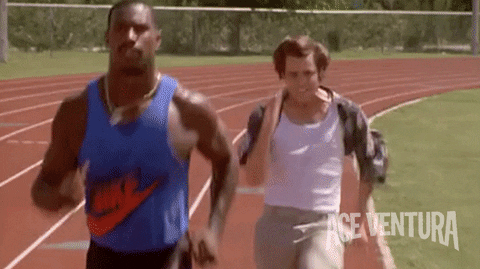 #limitless
[INFOGRAPHIC] How To Start (And Grow) Your Business With $10,000
Today, starting a new business is easier than ever. With Fiverr, Upwork and social media, you can get started in a weekend—and for very little money.
(What you're reading right now was created in a week, by the way…)
But if you actually have a little nest egg saved up?!
Awww, man, you are off to the races! SO without further ado, here's how you can kickstart—and grow—your business with $10,000, courtesy of this oh-so-pretty Infographic from Intuit.
Source: [Intuit]
VIDEO: Warren Buffet Bets Big On These Traits To Become Rich
With a net worth that crosses a whopping $100B, it's hard to question Warren Buffett's investment moves. Here are the traits that the super investor believes can get one to be financially independent and significantly rich.
[Q&A] This Entrepreneur Founded A $50B+ Company—And Then Helped Startups Raise Money From The Crowd
Howard Marks is one of the most influential entrepreneurs in the modern, digital age, a rare founder who's actually innovated before said innovation truly mainstream.
And not just once, but twice.
As founder of Activision, Howard helped kick off a gaming bonanza that's become a worldwide pop culture phenomenon, birthing an entire new industry known as eSports.
Largely driven by Fortnite—a gaming franchise owned by Activision—eSports is expected to top $1.1B this year in global revenues, according to Forbes. Today, Activision is worth over $54B, trading on the Nasdaq stock exchange.
(In fact, had you invested $10K in Howard's IPO, your investment today would be worth well over $700K.)
JOBS Act IPO revolution
Later on, as founder of Startengine, Howard helped kickstart the equity crowdfunding trend, opening an avenue for early-stage startups to raise money and redefine public offerings.
Back in 2012, President Obama signed off on the JOBS Act, allowing companies to go public, taking investments from non-accredited investors (essentially anyone without a net worth of $1M), without having to go through the tedious process of listing on New York Stock Exchange.
As head of Startengine, Howard's built one of the market leaders in the equity crowdfunding space, with $43.72M in total investments in 2019 alone. 
More recently, StartEngine made a coup, joining forces with one of the most influential investors in the form of Shark Tank's "Mr. Wonderful" Kevin O'Leary, as reported by Crowdfund Insider.
Crowdfund Insider, the online authority for all things crowdfunding, recently did an exclusive Q&A with Howard, touching on the new deal with Mr. Wonderful, his business and the future of crowdfunding.
Here's what he had to say.
---
Challenges of crowdfunding…
One of the biggest challenges we face as a company is that equity crowdfunding is not well understood by the general public. If you walk down the street and ask a stranger if they know what equity crowdfunding is, odds are they say they've never heard of it before.
Doing a deal with Mr. Wonderful…
Over the past few years, we've had several Shark Tank alumni raise capital on StartEngine, and we eventually got connected to Kevin. When we learned that he had been following the equity crowdfunding space for a few years and wanted to help inform others about the opportunities for raising capital using equity crowdfunding, it was an easy decision to form a partnership with him.
Mr. Wonderful's role…
Kevin O'Leary is StartEngine's strategic advisor and a StartEngine shareholder. His focus will be on creating more awareness about StartEngine and equity crowdfunding in general. Kevin believes in the equity crowdfunding model and our business and is helping to spread the word. He is even encouraging the companies in his own portfolio to use StartEngine for their next funding round.
Deal flow during the COVID-19…
Our entire team is operating remotely and staying safe during the pandemic, and our business itself is thriving. We've seen a good increase over the last 30 days in the companies applying to raise on StartEngine.
From both the company and investor side, StartEngine's business has proven to be resilient to the uncertainty caused by COVID-19.
On the SEC and raising the cap for what startups can raise…
We support the changes wholeheartedly. It's clear that $1.07M is too low a ceiling for Regulation Crowdfunding [Reg CF], given the average size of seed funding rounds today, and it's time that we increase the limit to help small businesses achieve their goals.
In fact, we encouraged all 10,000+ of our shareholders to write letters to the SEC a month ago to encourage them to increase the limit of Regulation Crowdfunding from $1.07M to $5M to help small businesses today when they desperately need access to capital.
Accredited investors vs. non-accredited investors…
Howard Marks: Our business, and the business of equity crowdfunding, is bringing investment opportunities to non-accredited investors. We do not focus on accredited investors. An expanded definition may encourage those new accredited investors to feel more confident making investments on our platform, as well as increase the amount they can invest in a given year, which would be beneficial to the investing space. However, I don't believe this would have a large impact on equity crowdfunding.
On changes he wants to see…
Howard Marks: The change we are most excited about at StartEngine is the proposal to increase the limit of Regulation Crowdfunding from $1.07M to $5M. Of all of the proposed changes, I believe that one will have the biggest impact for small businesses and will encourage more entrepreneurs to turn to equity crowdfunding.
5 Articles Left
Get unlimited access