5 Time Management Hacks For Your Work/Life Balance
(Editor's Note: The following article is a guest post by superstar entrepreneur and tech investor Jonathan Schultz.)
Everyone strives to maintain that perfect work-life balance. Having a fulfilling career and healthy home life is a tough combination to achieve, but if you learn how to manage your time well, it can be one. Here are five time-management hacks to keep your work/life balance in check.
HAVE A REALISTIC SCHEDULE
Setting a schedule the night before is a classic trick that is entirely effective. A to-do list allows you to cross off the things you have accomplished and gives you a sense of gratification. It also is a great motivator to keep completing tasks until you have finished everything for the day. The key is to be realistic about what you can accomplish. Don't jam your schedule leaving little to no room for breaks or downtime. This will do the opposite of helping you maintain a solid work/life balance.
Try this tech: timetrade for Salesforce
BREAK TASKS UP
It can be so overwhelming to look at a huge task you need to do if you don't break it down into smaller tasks. Instead of trying to clean your entire home in one day, clean different areas of your home on different days. This way, you won't be overwhelmed by these larger projects and you can actually finish them on time.
Try this tech: Monday.com
SCHEDULE "ME TIME"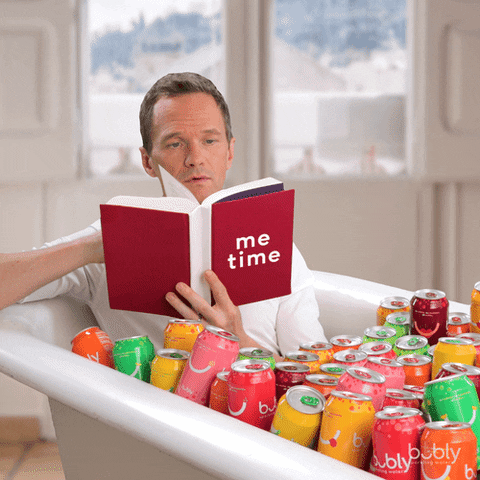 If you are constantly working and always on your phone or laptop, there is a good chance you are not relaxing or giving yourself a much-needed break. When you get home from work, put your phone away and revel in some "me time." Do something to unwind and disconnect from work completely. Take a bath, read a book, watch TV or exercise. Just do something that will help slow your mind down and create a degree of separation between your work and home life. This is one of the most important hacks to maintain a healthy balance.
Try this tech: Toggl
DETERMINE YOUR PEAK HOURS
Are you typically up before the sun or staying away until 2 am? Knowing what time you operate the best at will help you schedule your most tedious and important tasks at this time. If you are a morning person, perform your tasks the require the most focus in the morning. You can use the afternoon or night to do repetitive tasks like making calls or catching up on emails. You may discover that what usually takes you an hour to do in the afternoon only takes you thirty minutes to do in the morning.
Try this tech: Screen Time
BOOST PRODUCTIVITY
Two of the biggest things we neglect are sleep and exercise – two things that can actually significantly improve your productivity. Studies and research have proved that exercise can help keep you alert, making it much easier to accomplish tasks. Of course, getting enough sleep and getting in short naps throughout the day can do amazing things for your mental health and helps you from feeling fatigued and burnt out. If you are more productive at work, you can get home earlier from work and have more time for yourself.
Try this tech: Noom and Mindfulness
Jonathan Schultz is an entrepreneur, real estate tech investor and influencer. He's the co-founder of Onyx Equities, a leading private equity real estate firm, and has been voted one of the most powerful people in real estate. Follow Jon's blog here.
The Main Benefits of Being Financially Independent
Being financially independent means different things to different people.
To some, it means retiring and traveling the world, relaxing at home, or doing whatever you love.
For others, it means having the financial stability to have at your back, while you continue your career or business.
In general, financial independence is defined as when your passive income is higher than your living expenses. Here's the issue though…
It can be a moving target.
You need different levels of income at different points in your life. Let me explain
How Much Money Do I Need?
If you are 18 years old and have no debts, are healthy, and can get by with little, the amount of income you actually need to get by is very low.
Eventually, you might get married, have a family, a dog, etc. So, the income you need to sustain this is a lot higher.
Then, the kids move out and you downsize. You need a lot less again.
Then you start to get older and you find your health failing you. Your costs will go up once again.
So, at a minimum, I've already outlined 4 different points in your life where your "financial independence number" will go up or down.
Regardless of the difficulty in calculating exactly how much you'll need, there still are a lot of benefits to strive for financial independence. Let's take a look at those.
Freedom of Choice
I already alluded to it a bit, but the biggest benefit to financial independence is freedom.
As soon as your passive income is higher than your wages, you'll find that you don't need that job. You can continue to work, but you don't have to. So, all the stress is gone.
Same goes if you're a business owner. You can continue to grow your business if you want, but you don't need to.
You could opt to walk away from it and do something else entirely. It allows you could leave the high paying job and find a job that is more rewarding.
Whatever you choose to do, it's because you've achieved Financial Independence.
You'll Be Able to Make More Money
You can never unlock your true potential as long as you are a slave to your job or business. It's hard to pursue other opportunities when you can't afford to leave your job.
As an employee, you can earn money by working more, getting a raise, or getting better positions. But, you are actually very limited because most of your time is dedicated to the job.
And that brings us to the heart of financial independence – time. The most valuable commodity is time, and if your time is spent working for someone else, it isn't spent finding new opportunities for growth.
By growing your passive income to the point where you don't have to work anymore, you can unlock that time and harness all of your intelligence and creative power to pursue more valuable endeavors.
You'll Actually Get to Retire
If you haven't realized it yet, Social Security is going to go broke, pensions can disappear overnight, and even state or municipal government benefits can be slashed to pennies on the dollar.
While some people will be able to retire with these, we should not depend on them entirely. Doing so will make it far less likely that you'll have the security you need or want in retirement.
But, retirement isn't something many of us worry about until it's far too late. We don't save or prepare, then find ourselves unable to retire.
So many people work until they are no longer able to work and they are forced to retire. By then, they have no way to actually enjoy any of their 'retirement.'
If you are financially independent at a young age, you are kind of already retired. Additionally, you can continue to work and just save everything to get to a point where you are truly prepared for retirement.
You might even be able to afford to retire early and enjoy your later years to their full potential.
Passive Income is Like Unemployment Insurance
Unemployment insurance covers only a portion of your lost wages. But, if your passive income is already at or above your wages, then it's like a really good insurance policy.
The fact is that many industries are changing and advancing, which is leaving its older workers behind. Having financial independence means that you've got something to fall back on and can take your time to find new work without worrying.
You Can Plan
A lot of people never plan ahead. While they might plan their next vacation, wedding, or Black Friday shopping spree, most people aren't planning for their finances next month let alone 20 years from now.
A lot of that comes from the belief that it's impossible to get ahead, be successful, wealthy, and secure. Planning ahead would just be depressing.
But, if you work to attain financial independence, planning for the future becomes fun. Who doesn't want to think about the future when the world is your oyster?
You'll Be Less Stressed
Money is one of the leading causes of worry and stress in our society and in most households.
Having more passive income can help with your finances, allowing you to enjoy the company of your spouse and children. It can allow your family to actually enjoy each other rather than always being stressed over paying bills.
Why Aren't You Chasing F.I.?
What is holding you back from pursuing financial independence? Comment below.
This article originally appeared on IdealREI.  Follow them on Facebook, Instagram and Twitter.
If You Don't Do This, Your New Years Resolution Won't Work
We are entering a new decade. Say hello to the year 2020. Although we aren't getting around by flying cars, we've made great advances in society.
Ten years ago who would've known our cellphones would be used as a TV, personal assistant, professional camera, and finding the love of your life? A lot of incredible things can happen in a short period of time and it doesn't happen by accident.
You'll probably be setting goals for yourself this year. Ask yourself this question and no, it's not rhetorical. "How can I maximize my time this year?" Here's a way you can answer this question. You can start by setting three to five major goals you hope to achieve.
In the video featured below, I'll be helping you identify your goals for the year 2020. Usually, the new year is viewed as an opportunity to "start over" or start for the first time. Whether it be fitness goals, financial goals, or career goals. The principals and methods are the same.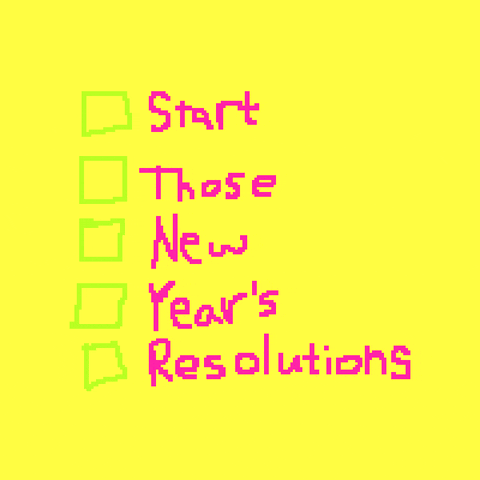 What goals should you start with? Among all the goals you can list, you likely won't be able to achieve them if you're health is deteriorating. I believe the greatest focus should be on your health and wellness.
Once your health is being taken care of, you'll have the energy and focus necessary to achieve every goal you set for yourself.
It's been 20 years since the Y2K frenzy. People were taking things very serious when they thought the world was going to end. Work with that same urgency when you have unfinished business. Let's go after these goals and resolutions with everything we've got for the year 2020.
Liquid Woes: Here's Why You Should Never Sit On Too Much Cash
According to a recent NerdWallet survey, Americans sit on an average $32,286 in cash. Yet, a whopping 39% say they aren't investing.
And yes, while nest egg is great, being too liquid also comes with a lot of downside. According to NerdWallet's calculations, every $10,000 kept in cash over 30 years (vs. investing) comes out to $44,000 in lost returns.
"They're potentially losing tens of thousands of dollars in compound interest," financial expert Chris Hogan told FOX Business' "Morning's with Maria."
Here's why you should never sit on too much cash.
Interest rates (and inflation)
Interest rates are at an all-time low. Back in the day, 5% was common. These days, the average savings account offers a pathetic 0.6% return. 
Needless to say, those kind of rates won't beat inflation over time. In other words, your money literally loses value just by sitting in your savings account. 
Despite this, the average saver—somehow—thinks it's better to sit on the cash.
Of the participants in the study, 32% responded that they prefer to be able to access their money easily, so they choose to not invest. Another 28% said they didn't know how to invest.
How much you should save
So what's the alternative? Instead of having a nest egg, keep three to six months of expenses "parked in a money market account, not a savings account," he said.
A money market account is basically a savings account, but you need at least $10,000 minimum deposit.
You can also consider moving it to a mutual funds or ETFs trading on the stock exchange, since most of them allow you to withdraw your funds anytime—and they offer much better returns than a savings account.
All in all, any cash over this 2% inflation threshold can be invested across various asset classes, most of which offer great returns on your investment.
How to choose an investment
The trick here is to research and invest in the funds that fit your bill and investment horizon.
The takeaway from this move is the massive compounding growth your investments will gain over time.
One of the best examples of this is Grace Groner's, a regular American who bought three shares of Abbott for $180 back in 1935.
Due to compounded interest, the value grew to a $7M fortune less than seven decades later. Now that's what you call a #WealthHack.
Warning
: count(): Parameter must be an array or an object that implements Countable in
/homepages/28/d742565295/htdocs/clickandbuilds/WealthLab/wp-content/themes/zox-news-child/single.php
on line
678
5 Articles Left
Get unlimited access