5 Time Management Hacks For Your Work/Life Balance
(Editor's Note: The following article is a guest post by superstar entrepreneur and tech investor Jonathan Schultz.)
Everyone strives to maintain that perfect work-life balance. Having a fulfilling career and healthy home life is a tough combination to achieve, but if you learn how to manage your time well, it can be one. Here are five time-management hacks to keep your work/life balance in check.
HAVE A REALISTIC SCHEDULE
Setting a schedule the night before is a classic trick that is entirely effective. A to-do list allows you to cross off the things you have accomplished and gives you a sense of gratification. It also is a great motivator to keep completing tasks until you have finished everything for the day. The key is to be realistic about what you can accomplish. Don't jam your schedule leaving little to no room for breaks or downtime. This will do the opposite of helping you maintain a solid work/life balance.
Try this tech: timetrade for Salesforce
BREAK TASKS UP
It can be so overwhelming to look at a huge task you need to do if you don't break it down into smaller tasks. Instead of trying to clean your entire home in one day, clean different areas of your home on different days. This way, you won't be overwhelmed by these larger projects and you can actually finish them on time.
Try this tech: Monday.com
SCHEDULE "ME TIME"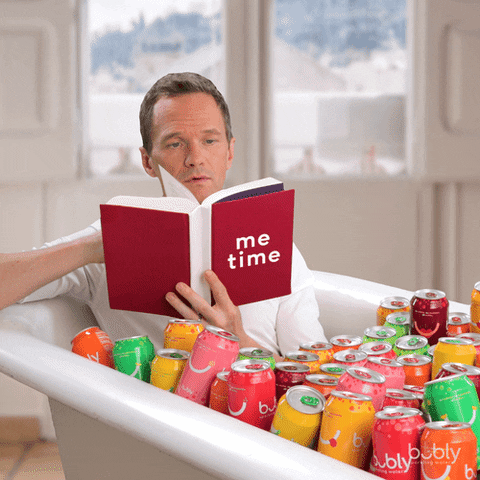 If you are constantly working and always on your phone or laptop, there is a good chance you are not relaxing or giving yourself a much-needed break. When you get home from work, put your phone away and revel in some "me time." Do something to unwind and disconnect from work completely. Take a bath, read a book, watch TV or exercise. Just do something that will help slow your mind down and create a degree of separation between your work and home life. This is one of the most important hacks to maintain a healthy balance.
Try this tech: Toggl
DETERMINE YOUR PEAK HOURS
Are you typically up before the sun or staying away until 2 am? Knowing what time you operate the best at will help you schedule your most tedious and important tasks at this time. If you are a morning person, perform your tasks the require the most focus in the morning. You can use the afternoon or night to do repetitive tasks like making calls or catching up on emails. You may discover that what usually takes you an hour to do in the afternoon only takes you thirty minutes to do in the morning.
Try this tech: Screen Time
BOOST PRODUCTIVITY
Two of the biggest things we neglect are sleep and exercise – two things that can actually significantly improve your productivity. Studies and research have proved that exercise can help keep you alert, making it much easier to accomplish tasks. Of course, getting enough sleep and getting in short naps throughout the day can do amazing things for your mental health and helps you from feeling fatigued and burnt out. If you are more productive at work, you can get home earlier from work and have more time for yourself.
Try this tech: Noom and Mindfulness
Jonathan Schultz is an entrepreneur, real estate tech investor and influencer. He's the co-founder of Onyx Equities, a leading private equity real estate firm, and has been voted one of the most powerful people in real estate. Follow Jon's blog here.
DIY: How To Improve Your Personal Finances
Even if you're not looking for a property this exact second, you always want to be improving your position.
So, focus on the downtime to improve your finances, get your debt squared away, and put yourself in a better position when you are ready to buy!
It's important to be sure of your financial position before you buy a property because you might find it's harder to get that property than you would have originally thought.
Here are a few ways to quickly improve your finances to help you save more, pay down more debt, and qualify for better loans.
Pay Attention
One of the most common reasons that people struggle financially is because they simply don't pay attention to what is going on in their own financial life. If you are not paying attention, you can't hope to know what is going on and therefore know how to improve matters.
So, the first item on your list is to start paying attention to your finances!
When I'm working on a project, I'm laser-focused on the budget, the details, the costs, etc. But, sometimes in my personal life, I let this slide.
The reality is, when we do have a budget and focus on sticking to it, our bank account balances grow so much faster than when we aren't using one.
I love to eat out, and my wife loves to buy small things around the house. One day, we looked back over the previous year of spending and found we each averaged over $1,000 per month on our hobbies!
By pulling back a little in each area, we were able to save over $1,000 per month but still do the things we enjoyed.
So, start by having a budget!
Even if you are financially well off and can afford most of what you want, by budgeting for the items and spreading the costs out over several months, you'll find that you buy less, spend less, and save more.
Also, if you budget to pay down certain debts faster, you'll see those balances dramatically drop!
So, do not overlook the importance of a family budget.
Save On Other Purchases
There might be a number of other big purchases you need to make before you get hold of your next property, and it is a good idea to make sure that you are only spending as much on those as absolutely necessary.
For any big ticket items, we actually start searching for them months or even a year in advance. For example, let's consider kitchen appliances.
As you know, a full set of appliances can easily cost $5,000-$10,000 if you are getting high-end products. It includes a fridge, double oven, gas cooktop, microwave/fan, and dishwasher.
The first thing we did was go to the store and decide on two or three brands, styles and product lines we wanted. It's hard to compare prices unless you are looking at similar products between stores.
Then, for months we'll watch these items and their prices. Occasionally there will be sales and by tracking the pricing all year, we know which sales are worth getting or not. When we feel we are getting the best price, we'll buy.
And by doing that, we can easily save $500-$1,000 or even more.
We did something similar with our TV, computer monitors, etc. Basically, anything that is currently working that we want to upgrade. Over the course of a year, we are saving thousands of dollars.
You might also use a money saving app to help.
Saving money in all these places will make an enormous difference when it comes to saving for your next down-payment
Pay Down Debt
With all the money you are saving by budgeting and by planning out major purchases, you might want to use some of it to pay down debt.
You'll have to decide if it's better to pay down debt or have a larger down payment because both will hold you back on your next purchase.
But, generally, paying down $1/month in debt is worth about $3/month in income. At least, as far as loans are concerned.
If you do decide to work on paying down your debt, I fully detail a unique debt pay down method to get you into your next rental property faster.
Increase Your Income
Most people just focus on debt, but the reality is you can only cut your expenses so much.
Income, on the other hand, has unlimited potential. So, why not focus on growing your income?
Increasing your monthly income can be done in a number of passive and active ways, and it is worth looking into as many of these as you can to find the right one for you. I outline a number of ways to increase your income in this article on how to earn $10,000 per month.
While earning $10,000 per month in side-income might seem a long way off, it's important to start! Even if you can earn an extra $500 month now, and grow it slowly over time, it's worth it!.
Don't Focus on Just One Thing
As I mentioned already, focusing on just budgeting, or debt paydown can be detrimental to your overall financial goals. It's important to combine a number of different things into an overall strategy, which includes budgeting, debt paydown, and increasing your income.
This article originally appeared on IdealREI. Follow them on Facebook, Instagram and Twitter.
How To Fix The Challenge Of Wanting Learning Opportunities But No Time To Learn
Ready for a staggering statistic? According to LinkedIn's 2018 Workplace Learning Report, 94% of team members said they would stay at their company longer if it invested in their career development. Now, here is the kicker: the report also said that the top reason team members said they felt held back from learning is because they didn't have the time to learn the skills they needed to.
How do we fix this dilemma? By providing a workplace that offers learning opportunities that also provides the time for team members to take advantage of those learning opportunities. This will spark creativity because I know that I'm always happiest and most productive when I'm learning something new.
We get it – everyone is busy. We go to work and we are chained to our desks (or today: our laptops and iPhones) with mounds of work to get through and we form routines and things eventually become mundane and ultimately boring. Things don't have to be this way, though.
HOW ARE TEAM MEMBERS ACTUALLY SPENDING THEIR TIME?
The first step is to get feedback from team members on how they are spending their time at work. These questions can be asked on many subjects at work. For example, how many meetings are absolutely necessary? Rethink why you have meetings. If there is too much email or point-to-point communication preventing people from learning, it is time to really rethink the company's time management.
WHERE DO TEAM MEMBERS LIKE TO LEARN?
Second, find out how, when and where employees like to learn so you can gain context to establish a new way of learning, which we are all trying today to facilitate via different workplace spacial designs. In the LinkedIn report, team members said the following:
·       68% of team members want to learn at work
·       58% of team members want to learn at their own pace
·       49% of team members prefer to learn at the point of need
Not every type of learning is going to happen in a classroom or even warrants days off at a time. There are plenty of informal and social settings to learn in. The real key is to connect the bridge between how your team is spending their time and what the actual definition of learning looks like in this day and age.
It is entirely too easy to say that we are too busy to learn new things, but the truth is, we are hurting our careers and our companies by staying stagnant and not growing towards new ideas and processes. Dig deep and talk to your team and find out what they want to learn, how they want to learn and when they want to learn it.
Make it happen for you and your team and your business will experience success it has never experienced before.
Jonathan Schultz is an entrepreneur, real estate tech investor and influencer. He's the co-founder of Onyx Equities, a leading private equity real estate firm, and has been voted one of the most powerful people in real estate. Follow Jon's blog here.
Here's Why You Should Never Sit On Too Much Cash…
According to a recent NerdWallet survey, Americans sit on an average $32,286 in cash. Yet, a whopping 39% say they aren't investing.
And yes, while nest egg is great, being too liquid also comes with a lot of downside. According to NerdWallet's calculations, every $10,000 kept in cash over 30 years (vs. investing) comes out to $44,000 in lost returns.
"They're potentially losing tens of thousands of dollars in compound interest," financial expert Chris Hogan told FOX Business' "Morning's with Maria."
Here's why you should never sit on too much cash.
Interest rates (and inflation)
Interest rates are at an all-time low. Back in the day, 5% was common. These days, the average savings account offers a pathetic 0.6% return. 
Needless to say, those kind of rates won't beat inflation over time. In other words, your money literally loses value just by sitting in your savings account. 
Despite this, the average saver—somehow—thinks it's better to sit on the cash.
Of the participants in the study, 32% responded that they prefer to be able to access their money easily, so they choose to not invest. Another 28% said they didn't know how to invest.
How much you should save
So what's the alternative? Instead of having a nest egg, keep three to six months of expenses "parked in a money market account, not a savings account," he said.
A money market account is basically a savings account, but you need at least $10,000 minimum deposit.
You can also consider moving it to a mutual funds or ETFs trading on the stock exchange, since most of them allow you to withdraw your funds anytime—and they offer much better returns than a savings account.
All in all, any cash over this 2% inflation threshold can be invested across various asset classes, most of which offer great returns on your investment.
How to choose an investment
The trick here is to research and invest in the funds that fit your bill and investment horizon.
The takeaway from this move is the massive compounding growth your investments will gain over time.
One of the best examples of this is Grace Groner's, a regular American who bought three shares of Abbott for $180 back in 1935.
Due to compounded interest, the value grew to a $7M fortune less than seven decades later. Now that's what you call a #WealthHack.
Warning
: count(): Parameter must be an array or an object that implements Countable in
/homepages/28/d742565295/htdocs/clickandbuilds/WealthLab/wp-content/themes/zox-news-child/single.php
on line
683
5 Articles Left
Get unlimited access