5 Time Management Hacks For Your Work/Life Balance
(Editor's Note: The following article is a guest post by superstar entrepreneur and tech investor Jonathan Schultz.)
Everyone strives to maintain that perfect work-life balance. Having a fulfilling career and healthy home life is a tough combination to achieve, but if you learn how to manage your time well, it can be one. Here are five time-management tips to keep your work/life balance in check.
HAVE A REALISTIC SCHEDULE
Setting a schedule the night before is a classic trick that is entirely effective. A to-do list allows you to cross off the things you have accomplished and gives you a sense of gratification. It also is a great motivator to keep completing tasks until you have finished everything for the day. The key is to be realistic about what you can accomplish. Don't jam your schedule leaving little to no room for breaks or downtime. This will do the opposite of helping you maintain a solid work/life balance.
Try this tech: timetrade for Salesforce
BREAK TASKS UP
It can be so overwhelming to look at a huge task you need to do if you don't break it down into smaller tasks. Instead of trying to clean your entire home in one day, clean different areas of your home on different days. This way, you won't be overwhelmed by these larger projects and you can actually finish them on time.
Try this tech: Monday.com
SCHEDULE "ME TIME"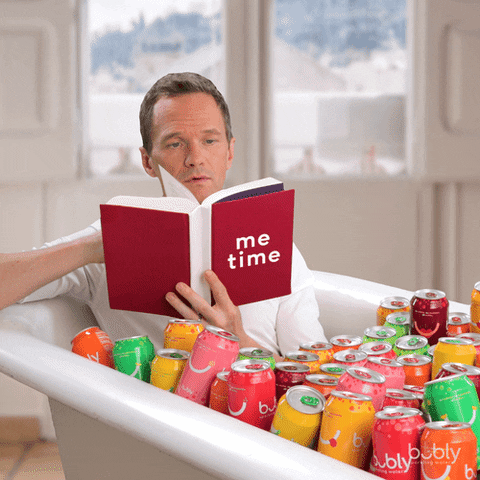 If you are constantly working and always on your phone or laptop, there is a good chance you are not relaxing or giving yourself a much-needed break. When you get home from work, put your phone away and revel in some "me time." Do something to unwind and disconnect from work completely. Take a bath, read a book, watch TV or exercise. Just do something that will help slow your mind down and create a degree of separation between your work and home life. This is one of the most important hacks to maintain a healthy balance.
Try this tech: Toggl
DETERMINE YOUR PEAK HOURS
Are you typically up before the sun or staying away until 2 am? Knowing what time you operate the best at will help you schedule your most tedious and important tasks at this time. If you are a morning person, perform your tasks the require the most focus in the morning. You can use the afternoon or night to do repetitive tasks like making calls or catching up on emails. You may discover that what usually takes you an hour to do in the afternoon only takes you thirty minutes to do in the morning.
Try this tech: Screen Time
BOOST PRODUCTIVITY
Two of the biggest things we neglect are sleep and exercise – two things that can actually significantly improve your productivity. Studies and research have proved that exercise can help keep you alert, making it much easier to accomplish tasks. Of course, getting enough sleep and getting in short naps throughout the day can do amazing things for your mental health and helps you from feeling fatigued and burnt out. If you are more productive at work, you can get home earlier from work and have more time for yourself.
Try this tech: Noom and Mindfulness
To know more about real estate hack, money tips, and building generational wealth, subscribe to Wealthlab and learn how to bust through the barriers preventing you from becoming a millionaire.
Jonathan Schultz is an entrepreneur, real estate tech investor and influencer. He's the co-founder of Onyx Equities, a leading private equity real estate firm, and has been voted one of the most powerful people in real estate. Follow Jon's blog here.
How I run a $300M+ business from the beach…(and how you can TOO!)
Yes, you read that right.
If there's anything the pandemic taught us, it's that the paradigm of "office" and "workspace" has been shaken to its CORE.
Universities are teaching via Zoom, court dates are done virtually, FULLY REMOTE businesses are valued at $1B+, and legitimate Inc. 5000 startups are run from…wherever. 📲
This is my office for the day…
I am actually running our business from the beach, typing this from here.
It's 4:28 pm CET, which means it's 10:28 am EST and I am CRUSHING my to-do list.
(And the team will continue to crush it while I'm asleep. That's the 🗝)
So how did we get here? 
We launched NYCE and our mission to create 100,000 millionaires in March, 2020…just as the global COVID-19 lockdown happened. 😳
As a result, we shut down our main office and set EVERYTHING up to run remotely…
SMOOTHLY! And a system that allows us to outperform competition by 200%. (You can build this system, too. More on this in a second.)
Here's what we were able to do since then:
Gained 6M+ followers across all platforms 📈
Add 1500+ new apartments to the portfolio 🤑
Grow to $300M in real estate 🚀
105% investor returns 🎉
700K+ community members 🤝
And here's the best part…
Having team members in all the main time zones gives us a 24-hour work cycle vs. 9-5/eight-hour on-the-clock performance.
This means we get 3x the productivity of a similar company. 🔥
Let me repeat that…3x PRODUCTIVITY vs. our competitors.
Meanwhile our project management software grants us 24-hour TEAM-WIDE connectivity that tracks all tasks and lets us know if productivity dips even a little bit.
There is ALWAYS someone senior awake. It could be Martin in Barcelona…Nat in New York…Vineet & Arif in New Delhi.
All the while giving YOU GUYS wealth hacks and daily content. 🔥
OK, so how can you do it?!
Well, the first step is to have an actual side hustle you're launching. Not just an idea, a validated business.
MAJOR KEY: Do NOT spend money until you've made your FIRST DOLLAR! 🗝🗝🗝🗝
(You can catch a replay Business Launch masterclass here and see TRIBE member Nessa launched her business on the spot and got her first $45K client shortly after.)
One of the easiest ways to start is with Airbnb—you can start that in 10 minutes. Literally. (Here's a guide if you need it.)
Once you have your business, you build a virtual infrastructure (you really just need two softwares, which are FREE), manage the team accordingly and run the business from there.
I'm gonna put together a step-by-step video breakdown this weekend inside the new TRIBE U on the FIVE key things you need to do this for YOURSELF. 💵 💎
From what software to use, how to build a team, how to keep.
In the meantime, drop a comment if you're ready to build some wealth and any questions if you want more…
Let's get to work. 🙌
PS: If you can't be bothered with video and just wanna get to work, we're hosting a TRIBE U workshop that will help you get this process started on the spot. It's $479 $49. 🔥
Wealth-Building Conference Headed to Philly This Summer
Senator Sharif Street and Temple University are bringing community wealth-building to North Philadelphia with a big conference.
Co-hosted by fintech NYCE, the Senator's office announced its inaugural WealthCon event July 23, 2022, at Temple University's main campus.
Closing the racial wealth gap is a major challenge we face in creating a fair and inclusive society," said Street, who represents the Third Senatorial District of Philadelphia, one of the poorest communities in America, "Investing in people is how we elevate communities with a history of divestment and educating folks on financial literacy is a critical step toward that goal."
WealthCon is a community-first experience dedicated to providing direct access to wealth-building programs across Pennsylvania."
We're a big advocate of NYCE's mission of wealth equality and are excited to help address some of the grave issues that have impacted the communities for decades," Street said.
More than 1000 Pennsylvanians, including officials from state, local, and federal governments, will attend WealthCon, including leaders in housing, lending, education, and community development.
The conference will offer panels and keynote conversations, covering the latest opportunities in real estate investing, financial literacy (including stocks, NFTs, cryptocurrency), retirement planning, public safety, entrepreneurship, and more.
"Financial literacy is critical to long-term community building," NYCE CEO Philip Michael said. "We're excited to make that available to everyone."
The evening will conclude with cocktails and networking at the invite-only VIP dinner honoring WealthCon's Innovators of 2022.
Innovators are recognized for their commitment to closing the wealth gap in America, both within their communities and beyond. (To submit your candidate for this year's Innovators Award, please email nat@nycegroup.co.)
Tickets are free for members of the community. All ages are welcome.
Net Operating Income (NOI), Explained
Goes without saying, if you're a new landlord, there are some metrics you just have to know. And if this is the most important metric to master, this one may be the most important, period…
(Pause for dramatic effect…)
The NOI.
Whether it's vetting, buying or managing real estate, NOI—short for Net Operating Income—is arguably the most crucial metric for real estate investors.

NOI is simply your net profits from rental income, after your expenses are paid. Here's why it matters and why it's more important than you think.
Your bottom line
When you have a rental property, your end game is to make a profit. You get your rental income. Deduct your operating expenses like maintenance, repairs and so on. Now you have your net operating income, which is your bottom line.
The Net Operating Formula
Net operating income is real estate's equivalent to corporate finance's EBIT. Here's how it looks:
NOI = all revenue from the property – all operating expenses
It's a simple enough formula, but there are ways you can manage it.
Managing OPEX
In business, there are two ways to increase profits. 1) Increase revenue. 2) Decrease expenses.
Simple enough, right? With rental income, there's only so much you can do to increase revenue. So managing your OPEX is a basic but extremely important metric to monitor — and very often the hack for value-add investors to unlock crazy profits.
Valuation
Here's the real beauty of NOI. Unlike single-family properties, the value of income-producing real estate (using the cap rate formula) is derived directly from the net income you can squeeze from it. Not supply and demand. Not the market. Not the S&P. Not bubbles. None of that.
"Net Worth Hacking"
In addition to your real estate investing hacks, if you manage your NOI, you can literally enhance your asset's value. This is at the core of the value-add strategy. This New Jersey group bought a building for $57 million, hacked the NOI through upgrades and management, and BOOM! Sold it three years later for $101 M's.
To know more about real estate hack, money tips, and building generational wealth, subscribe to wealth lab and learn how to bust through the barriers preventing you from becoming a millionaire.
Warning
: count(): Parameter must be an array or an object that implements Countable in
/homepages/28/d742565295/htdocs/clickandbuilds/WealthLab/wp-content/themes/zox-news-child/single.php
on line
683
You've reached your free article limit.
Continue reading by subscribing.
Already a subsciber? Login >
Go back to Homepage >