ANALYSIS: Facebook Is Kicking The Sh*t Out Of SNAP
Five years ago, Snapchat was the hottest thing around, more popular among users than social media kins Facebook and Instagram.
These days? Not, so much.
For one, since last year's IPO—then labeled "one of biggest Wall Street flops"—the stock's been dropping like crazy.
sooo does anyone else not open Snapchat anymore? Or is it just me… ugh this is so sad.

— Kylie Jenner (@KylieJenner) February 21, 2018
Since February, around the time a single Kylie Jenner tweet wiped out $1.3B in company value, Snap has dropped from a public valuation of $24B to $14B.
And get this: According to its Q2 report, Snap users are dropping like flies. Since Q1, a whopping 3M users have ditched Snap—the first time user count has dropped quarter-over-quarter in the company's history.
And yes, Facebook has taken some legal hits lately, but Snap could be facing a battle much bigger.
If you can't buy 'em, steal 'em (their users, that is)
While users are dropping en masse, Snap still sports a robust 188M daily user base. But competition from rivals is getting more intense by the day.
Facebook—who actually tried to buy Snap for $3B in 2013—saw its user base increase to 1.47 billion over the same period.
And powered in large part by their Snapchat story clone Instagram Stories, Instagram has grown to 400M users—more than double Snap's user count.
Oh, it gets worse.
WhatsApp, another Facebook property, has their own version of Snapchat's major value prop (WhatsApp Status), leaving you wondering exactly what Snap has to offer.
Users could be wondering the same.
For whatever it's worth, while Snap's user count has eroded, WhatsApp has seen a healthy spike in active users, peaking at nearly 450M.
Facebook Stories (at this stage, you get the point) boasts of over 150M users, as well.
When the decline began…
In the chart, we can see that Snap's user growth has been severely impacted post the release of Instagram Stories two years ago. While Snap's daily active users (DAU) rose 48% year-over-year in 2016, it fell to 18% towards the end of 2017. An extremely telling blow.
But it's not just Zuckerberg…
From a business model standpoint, Snap is similar to the other internet blue-chippers (think Facebook, Google, Twitter, etc.). Their revenue is pretty much all advertising income; a total of 97% in 2017.
But that's pretty much where the comparison ends. Unlike the other tech giants, Snap must be thinking they're Big Meech or Larry Hoover, because they are blowing money fast. 
Compared to Facebook, Twitter and Google—which have gross margins of 85%, 67%, and 57%, respectively—Snap has a paltry gross margin of 20%.
No way?
Yes way. Snap's expected to continue to post negative margins in the short term. And they will need to figure out how to boost their average revenue per user (ARPU) substantially if they even want to think about being profitable.
Initially billed as the new Facebook, Snap has pretty much struggled to keep up according to every relevant metric since its IPO.
Facebook, on the other hand? Sure, they had a rough start when they debuted on Wall Street in 2012. But since then, Facebook's enjoying healthy profits, racking in billions of dollars after tax.
And more importantly, Facebook's market value has 10X'd, jumping from a $50.92B low to $520B as of Aug. 31, 2018. (They've been as high as $615B on July 16.)
So what can Snap do?!
Hard to say. It's not just Facebook that's kicking Snap's rear end. They're also way behind Twitter in terms of profitability.
In order for Snap to catch up with Twitter's current growth, Snap will have to increase annual revenue by 46%.
Snap reports its first decline in daily active users, becoming the latest social-media company to post disappointing user growth https://t.co/u5KKslz0fk

— The Wall Street Journal (@WSJ) August 7, 2018
Facebook recovered after a rough start, why won't Snap?
Well, in theory they could. Facebook did, right? And Facebook's first few years were much worse.
Valid point, yes. But a couple of key points to consider. For one, Facebook was already the most sought-after social media platform when it went public. That wasn't really the case with Snap.
And secondly, in order to achieve robust revenue growth, Snap will have to gain market share from Facebook—basically steal its users back. And at this point, that looks almost impossible.
But crazier things have happened. Snap away, WealthGANG…
Early Uber Investor: 'I'm Happy With Uber's Poor IPO'
Lance Armstrong may not have gotten his $3B on his $100K investment, but his $100K still got a proper HGH/steroid boost.
And despite the rough outing, early investor Mitchell Green says he's happy with the current IPO price—despite falling WAY south of its initially rumored $120B level.
And no, it's not the Mitch Green, the one who got into a street fight with Mike Tyson.
Uber rich Mitch Green looks like this: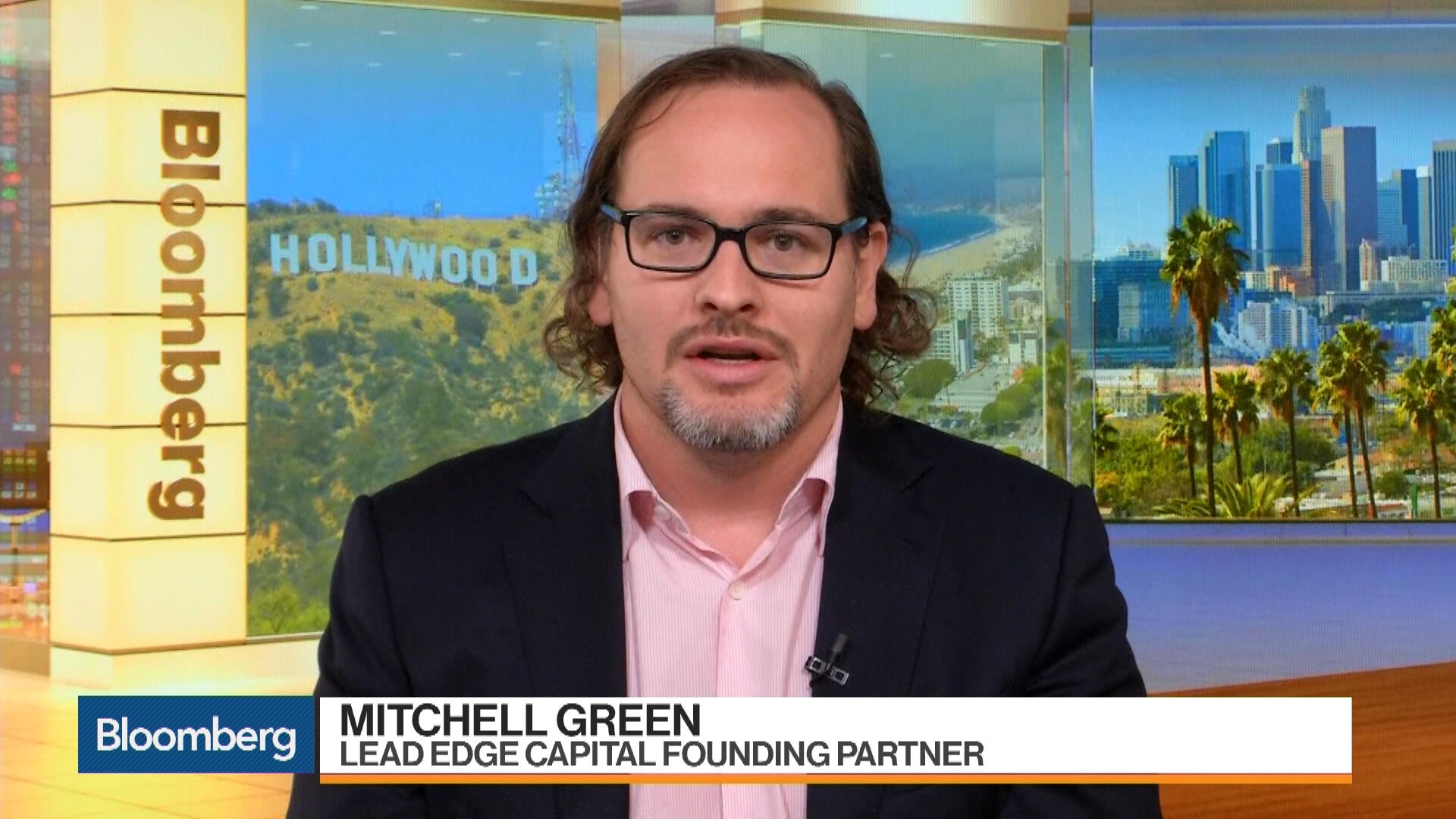 Anyway. Green says he's happy with the current pricing. Check out the video to see why.
'Going Public': IPO, Explained
It's a buzzword we hear constantly—and one that's sure to generate tons of headlines. Alibaba had the largest in history (before its billionaire founder decided he wanted to quit to be a grade school teacher.)
Lyft IPO'd recently also, beating arch rival Uber to the proverbial punch.
Other than being a buzzword and a big story, what exactly is an IPO?! Well, let's break it down.
What is an IPO?!
In technical terms, an Initial Public Offering (IPO) is the first sale of stock issued by a company to the public. In other words, this is the moment when a private company goes "public" by offering its shares for sale to the public.
So when a company does go public, the valuation usually spikes dramatically—and the company can now use the funds from the sale of shares to feed the business. It's a fabulous funding source for a company.
Before that, what is a company?
Prior to going public, a company is a privately-owned firm. Obviously. The company initially attracts investments or seed capital from the co-founder, friends, and families.
Business investors such as venture capitalists, private equity companies and angel investors pump in money if they are optimistic about long-term prospects and sustainability of the company.
On the flip side of things, you sometimes have companies that decide to go "private," like Elon Musk said he wanted to do with Tesla. 
Why does a company opt for an IPO?
The biggest advantage for a publicly listed company is access to capital. This capital can be used to purchase machinery, fund research and development or pay off any existing debt.
The firm will then be listed on a public exchange and provides an exit route for business investors and founders.
When Facebook went public, Mark Zuckerberg sold 30M shares worth $1.1B. An IPO is the most common way for investors and VCs to make a significant return on their investment. In fact, it's considered the ultimate exit for founders.
How much capital do the companies get?
Let's run down the list.
Alibaba [BABA] raised $25B in an IPO back in Sept. 2014. Facebook [FB] raised $16B in May 2012. Visa [V] raised $7.9B in March 2008.
Top tech unicorns such as Uber, Slack, and Airbnb are on course to file for an IPO over the next 18 months.
The company that is looking to go public hires an investment bank to underwriting the IPO process. Investment banks can either work together or individually in this process.
What do the investment bankers do?
In other words, all the boring admin stuff. In exchange for this, they collect a nice fat fee, usually anywhere from 4-7% of gross proceeds.
Those involved hold several meetings to finalize the IPO process and determine the timing of the filing. Once this is wrapped up, they shift to performing the due diligence to ensure the company's registration statements are accurate.
The due diligence tasks include market due diligence, legal and IP due diligence, financial and tax due diligence. At the end of this process, the companies then file for an S-1 Registration Statement.
The S-1 is usually what tips off the press and the public that a company is about to go, well, public.
And what's the S-1?
The S-1 statement includes information about the companies' historical financial statements, company overview, risk factors, and other critical data.
A pre-IPO analyst meeting is then held post the S-1 Registration Statement to educate analysts and bankers about the company.
Confused yet?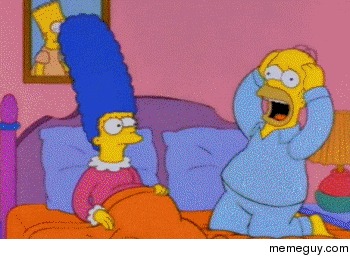 A preliminary prospectus can also be drafted at this stage. The underwriting investment bank conducts pre-marketing to determine the interest of institutional investors and the price they are willing to pay per share.
Now you're ready to go public
The price range for an IPO is set and the S-1 Registration Statement is amended with the price range.  The company's management organizes road shows and marketing activities to generate interest for the upcoming IPO.
Based on investor interest, the price range per share can be revised. The investors will apply for company shares and this application window is open for generally 2-4 days. The company shares can be oversubscribed or undersubscribed.
Once the IPO is priced, the investment banks will allocate shares to investors where the stock will now be available for trading in the secondary market.
At this point, a company is now ready to go public. Here's how people usually look when that happens.
Congrats. You're now an IPO expert.
[VIDEO] Penny Stocks, Explained
Penny stocks are equity investments that are traded outside major exchanges. These stocks are traded at low prices and have a small market cap. As penny stocks are illiquid and highly speculative, they carry a high risk of investment.
The US Securities and Exchange Commission (or SEC) defines penny stocks as shares with a value of less than $5. Typically, a penny stock is traded over the counter or by using pink sheets.
Despite the high risks of investment, penny stocks can be a lucrative form of investment because of its low price and higher prospects of return.
Suitable for investors with a high-risk tolerance
Investing in equity markets is risky, particularly because it's driven by price fluctuations and volatility. Investors in penny stocks will generally have a higher threshold of risk tolerance. Penny stocks are far more volatile than blue-chip stocks.
Investors hence need to take precautions while investing in penny stocks. They need to have a stop-loss order prior to entering into a trade. This will minimize the amount of downside potential in case the markets move in the opposite direction.
Penny stocks also provide an opportunity for significant companies. These companies are generally high-growth ones but with limited cash resources.
Why are penny stocks attractive to the average retail investor?
Generally, the average retail investor associates a low price stock as a bargain. But this cannot be farther from the truth. A stock can be overvalued at $1 and can be undervalued at $250.
The average investor fails to understand this due to limited investing knowledge. Penny stocks are trading at lower values for a reason. They might experience a bull run resulting in a significant price appreciation but can also come crashing down in no time. It is far easier to manipulate penny stocks.
The "Caveat Emptor" principle should be applied when investing in penny stocks. Sure, there are success stories even for penny stock investors, but is worth the risk?