The Art And Science Of How To Keep Talented People Around
(Editor's Note: The following article is a guest post by superstar entrepreneur and tech investor Jonathan Schultz.)
The number one reason talented people leave their jobs is because of the failure of their direct managers. Businesses are defined by the strength of their people. Even in the most successful company (think Google, Amazon, etc.), a bad manager can drive talented employees out the door. So what is the true art and science of keeping talented people around?
SITUATIONAL LEADERSHIP
Successful managers apply targeted, dynamic coaching to each individual team member. There is not one management style that works for everyone or every situation. Managers need to adapt their approach to every situation and every team member. This is called situational leadership. This situational leadership model has been used across 70 percent of Fortune 500 companies and has received numerous accolades from training experts.
The model details how we learn new skills and the four stages of mastering new tasks. For every stage and task, managers need to adapt their approach to managing their report.
STAGE 1
When your team member approaches a new and unfamiliar task with a determination to master it, they see opportunity. They are complete beginners in execution, but they possess high motivation and low skill. In this step, the manager needs to take a highly directive approach, where they demonstrate how the task should be done, setting concrete goals and closely reviewing the report's progress as well. You are not being a micromanager by supporting the growth and training of your team. Sometimes your team needs to use your expertise as training wheels.
STAGE 2
This stage is full of frustration. Why? Because it generally takes people more time to master a skill than they'd like. Discouragement will set it and their confidence will lower. While they have built up more skills, their confidence is at its lowest in this stage. In this stage, the manager needs to serve as a cheerleader and remind their team member of why they were chosen to do this task and remind them of how far they have already come.
STAGE 3
In the third stage, people have gained enough skill to complete the task but still maintain a mentality of imposter syndrome in which they are more skilled than their confidence allows them to believe. They may even still be discouraged. In this stage, managers need to do less guiding and allow their team member to perform while self-directly more consistently. These acts of trust can boost the team member's confidence and their dependence on the manager will fade while their confidence increases.
STAGE 4
People reach stage four when their confidence is at the same level as their skill. They become veterans and will continue to boost their confidence and skill set. This is the stage in which the manager steps back and gives the employee the space to continue fostering growth. Check in every now and then and help as needed. Also be sure to recognize the team member for all of their accomplishments along the way.
Keeping talented people around is not hard. Managers just need to apply situational leadership and remember that every team member works and learns differently and need an environment in which they can thrive in. As the leader, you are building this environment, so make sure it is a healthy one.
Jonathan Schultz is an entrepreneur, real estate tech investor and influencer. He's the co-founder of Onyx Equities, a leading private equity real estate firm, and has been voted one of the most powerful people in real estate. Follow Jon's blog here. 
10 Largest Banks In The World By Total Assets: China Takes Top 4
Banking institutions are an integral part of the world economy. They have been around for centuries, and will probably be here for a long time. Here we take a look at the top 10 largest banks in the world. The ranking is based on data from S&P Global Intelligence, which publishes a report on global banking and financial services every year, ranking the world's 100 largest banks based on total assets.
Ranked: Top 10 largest banks
American banks dominated the ranking for decades. But the emergence of China as a global economic powerhouse has helped many Chinese banks earn a place among the largest in the world. Out of the top 10 largest banks, four are from China, two from the US, and two from France.
The S&P Global Market Intelligence's ranking is based on total reported assets. It's not adjusted for different accounting practices. The US banks use US GAAP method while banks in most other countries use the IFRS. If American banks reported under the IFRS method, JPMorgan Chase would be the fourth biggest bank instead of sixth.
10- Credit Agricole
The second largest banking behemoth in France has total assets of $2,117 billion. It has been ranked as one of the world's most sustainable companies. Founded in 1894, Credit Agricole has a history of providing banking and other financial services to farmers. It also happens to be the world's largest cooperative financial institution.
9- Bank of America
Personal finance guru Ramit Sethi has been a vocal critic of the Bank of America, calling it "one of the worst banks on the planet." But it is one of the world's largest banks with total assets of $2,281 billion. With a market value of $325 billion, it's the world's third largest bank by market capitalization. The company strengthened its investment banking arm by acquiring Merrill Lynch in 2008.
8- BNP Paribas
The largest bank in France was created in 2000 following the merger of Banque Nationale de Paris (BNP) and Paribas. It has $2,357 billion of assets under management. BNP Paris has more than 40 million customers in 75 countries across the globe.
7- HSBC Holdings
Headquartered in London, HSBC is the largest bank in Europe with total assets of $2,521 billion. It was established in 1885 as Hong Kong and Shanghai Banking Corporation in British Hong Kong. It has offices in more than 80 countries, offering consumer finance, private banking, corporate banking, and investment banking services. HSBC has found itself in the midst of several scandals including money laundering in the last few years.
6- JPMorgan Chase & Co
This is the largest bank in the United States by total assets as well as by market capitalization. The company has $2,533 billion in assets under management and its market value currently stands at $390 billion. It was formed in 2000 following the merger of JPMorgan & Co and Chase Manhattan Bank. It offers retail banking, corporate banking, asset management and private wealth management services.
5- Mitsubishi UFJ Financial Group
The Japanese financial conglomerate has $2,787 billion of assets under management. It offers retail banking, corporate banking, and investment banking services. It was formed in 2005 following the merger of Bank of Tokyo-Mitsubishi and UFJ Bank. It is also the second largest public company in Japan.
4- Bank of China
The top four largest banks on the planet are all Chinese, which are known as the "Big Four." The Bank of China has total assets of $2,991 billion. It was established in 1912 as one of the official issuers of bank notes. The bank has a presence in more than 27 countries including Canada. Besides retail banking and corporate banking, the Bank of China is engaged in insurance and wealth management services.
3- Agricultural Bank of China
Also known as AgBank, it has $3,235 billion of assets under management. The Agricultural Bank of China was created in 1951 following the merger of the Cooperation Bank and the Farmers Bank of China. It has more than 330 million customers and 25,000 branches across China. The state-owned giant is one of the world's top 10 largest banks.
2- China Construction Bank Corp
Headquartered in Beijing, the CCB has a staggering $3,400 billion of assets under management. It offers retail banking, corporate banking, investment banking, private equity, and wealth management services. It also operates in the treasury sector, dealing with debt securities, money markets, and currencies. Until 2013, the Bank of America owned a little over 10% of the China Construction Bank.
1- Industrial & Commercial Bank of China
China's ICBC is the largest bank on the planet with total assets of $4,009 billion. The state-owned bank offers retail banking, corporate banking, and investment banking services. It was founded in 1984. The ICBC has close to half a million employees across China. It has subsidiaries in Canada, Macau, and Turkey.
This article originally appeared on ValueWalk. Follow ValueWalk on Twitter, Instagram and Facebook.
This Ex-NBA All Star May Just Have The No.1 Wine In The World
Former NBA All Star Yao Ming had his career cut short by injuries. But he's rebounded, big time, with big scores off the court.
(LOL at these sports cliches…)
Ming founded Yao Family Wines in California's Napa Valley in 2011. Which is not a major deal; lots of celebrities make mediocre wines that eventually drop off.
Anyway, back in 2015, Ming raised $2M on crowdfunding platform Crowdfunder to scale his own wine. Here's how it looked back then, according to the Wall Street Journal:
With Beijing's anti-corruption campaign sapping demand for expensive wines, Yao Family Wines, the biggest seller of high-end Californian wine in China by value, is shifting its focus from Chinese banquet tables to U.S. steak houses. Now 15% of the winery's revenues come from the US, compared to almost zero at the beginning in late 2011. The company said it has managed to grow its sales in a tough environment, without giving more details.
And now, Ming's wine—legitimately—is now one of the best in the world, with an approval rating of 95+ from the world's single most influential wine critic, Robert Parker of The Wine Advocate.
Here's what he wrote:
"I am aware of all the arguments that major celebrities lending their names to wines is generally a formula for mediocrity, but that is not the case with Yao Ming. These are high-class wines. The two Cabernets are actually brilliant, and the Reserve bottling ranks alongside just about anything made in Napa."
Yao Ming making legitimate bid to become best athlete winemaker. This wine, which came out last month, got a 95+ from famed wine critic Robert Parker. Bottle costs $250. Sold in US & China. pic.twitter.com/yqDQSO9bxz

— Darren Rovell (@darrenrovell) December 5, 2018
Another influential voice of wine the Wine Enthusiast went even further, awarding his wines 97 and 95 points respectively.
Check out his winery here.
Uber Goes Public And Immediately Loses Over $6B In Value
UBER just went public in the most anticipated IPO since Facebook went to Wall Street.
The ride-sharing company officially hit the New York Stock Exchange Friday, pricing its IPO at $45 a share, which put the ride-hailing company at $81B at 180M shares available—far below their initial $120B projection in their filings.
Uber ended the day at $41.60—down nearly 8% from its listing price, leading to a $6B+ valuation loss.
For perspective: Uber's last private valuation was about $76B. It's now worth $75.5B.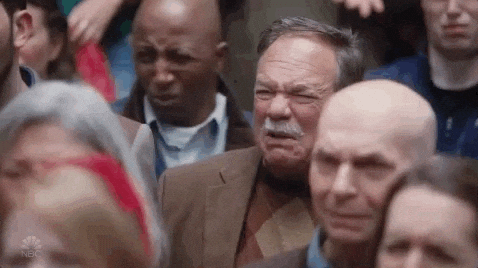 What's happening?
Uber's not the only one crashing out the gate. Even though Lyft beat Uber to the IPO punch, since going public in March, Lyft has lost 29% of its value.
Uber's been plagued by a number of issues, compounded by the fact that none of the tech unicorns are profitable yet. Uber, for instance, burned through $1B in Q1 alone.
"They waited too long to go public," Former NYSE President Tom Farley said. "Some of the issues they had — I'll call it culture — some of the issues they had with their culture would've been solved in a public market. You wouldn't show up on a quarterly conference call every quarter and have three or four new stories like they were having for 18 straight months."

Did Uber IPO too late?
Although early investors made out like straight BANDITS—just look at Lance Armstrong—investors in the later stage haven't been as lucky.
"I mean, you look at all the money invested in Uber — 25 billion bucks," Farley said. "Their pre-money valuation last night was [$]73 [billion]. This is a 2.8x investment.
"That's great and all, but the initial investors got 10,000 times their money. So the recent people, they haven't been making money. This is a company that has needed public discipline, this is a company that has needed a public currency, and it's a company that should have gone public three or four years ago."