The Art And Science Of How To Keep Talented People Around
(Editor's Note: The following article is a guest post by superstar entrepreneur and tech investor Jonathan Schultz.)
The number one reason talented people leave their jobs is because of the failure of their direct managers. Businesses are defined by the strength of their people. Even in the most successful company (think Google, Amazon, etc.), a bad manager can drive talented employees out the door. So what is the true art and science of keeping talented people around?
SITUATIONAL LEADERSHIP
Successful managers apply targeted, dynamic coaching to each individual team member. There is not one management style that works for everyone or every situation. Managers need to adapt their approach to every situation and every team member. This is called situational leadership. This situational leadership model has been used across 70 percent of Fortune 500 companies and has received numerous accolades from training experts.
The model details how we learn new skills and the four stages of mastering new tasks. For every stage and task, managers need to adapt their approach to managing their report.
STAGE 1
When your team member approaches a new and unfamiliar task with a determination to master it, they see opportunity. They are complete beginners in execution, but they possess high motivation and low skill. In this step, the manager needs to take a highly directive approach, where they demonstrate how the task should be done, setting concrete goals and closely reviewing the report's progress as well. You are not being a micromanager by supporting the growth and training of your team. Sometimes your team needs to use your expertise as training wheels.
STAGE 2
This stage is full of frustration. Why? Because it generally takes people more time to master a skill than they'd like. Discouragement will set it and their confidence will lower. While they have built up more skills, their confidence is at its lowest in this stage. In this stage, the manager needs to serve as a cheerleader and remind their team member of why they were chosen to do this task and remind them of how far they have already come.
STAGE 3
In the third stage, people have gained enough skill to complete the task but still maintain a mentality of imposter syndrome in which they are more skilled than their confidence allows them to believe. They may even still be discouraged. In this stage, managers need to do less guiding and allow their team member to perform while self-directly more consistently. These acts of trust can boost the team member's confidence and their dependence on the manager will fade while their confidence increases.
STAGE 4
People reach stage four when their confidence is at the same level as their skill. They become veterans and will continue to boost their confidence and skill set. This is the stage in which the manager steps back and gives the employee the space to continue fostering growth. Check in every now and then and help as needed. Also be sure to recognize the team member for all of their accomplishments along the way.
Keeping talented people around is not hard. Managers just need to apply situational leadership and remember that every team member works and learns differently and need an environment in which they can thrive in. As the leader, you are building this environment, so make sure it is a healthy one.
Jonathan Schultz is an entrepreneur, real estate tech investor and influencer. He's the co-founder of Onyx Equities, a leading private equity real estate firm, and has been voted one of the most powerful people in real estate. Follow Jon's blog here. 
CHART: Has WeWork Peaked?
After being the darling of tech, it looks like WeWork's news coverage is taking a less friendly turn.
Up until circa mid-2018, co-working giant WeWork—the most hyped startup in the world—enjoyed a constant stream of positive news about everything they did.
The positive coverage peaked in July 2018 following the release of its first financial report, which showed $342M in revenue from the quarter prior.
Since then, WeWork's been losing brownie points with the media. After expecting a $20B commitment in January, SoftBank came out and said they'd "only" invest $2B into WeWork, which triggered rumors about trouble ahead.
Check out our friends CB Insights' proprietary analysis of WeWork news sentiment.
4 Benifits Of Disconecting Your "Always On" Culture
(Editor's Note: The following article is a guest post by superstar entrepreneur and tech investor Jonathan Schultz.)
Technology is always in the palm of our hands – literally because it seems like every single person always has their phone in their hand or within feet of them. I can't tell you how many people I've bumped into walking down the street with their heads in their phone … what a shame.
This has caused us to shift to an "always-on" work culture because we have immediate access to work emails via our cell phones along with files and everything else stored in the Cloud. It's become an addiction, which has made us more productive —but has also created gigantic stress that needs to be re-looked at.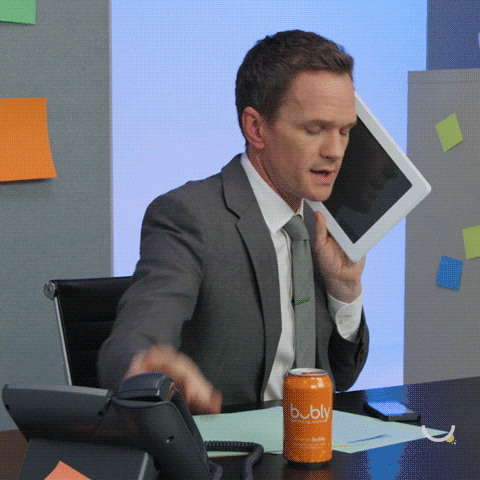 With this constant work mode, the lines are blurred between working hours and personal time. Is this a bad thing? Should we disconnect from this "always-on" work culture? I say … yes! If you can't rejuvenate and shut down, it will always end badly. One of the positive impacts of AI and machine learning is that it can serve this role for us. A time saver, if you will, so we don't have to lose our sanity.
DISCONNECTING HELPS REDUCE STRESS
A study by Kansas State University found that disconnecting from work is vital for the brain to function properly. Team members feel they always need to be available in order to show they are dedicated to their jobs, but this leads to high levels of both psychological and emotional stress. Work ends up draining your team's energy and will easily burn out and become fatigued. It is so stressful to continue working around the clock with no true break.
DISCONNECTING IMPROVES RELATIONSHIPS
While checking your email outside of work may not seem like a huge deal, it does add up and takes away time with your friends and family. You're never present when you're being present to your devices. You don't have the mental capacity to invest in important relationships and you also don't have the time if you are constantly attached to your phone or computer. When you get home, put your phone down and focus on what is in front of you.
YOU WILL BE BETTER AT YOUR JOB
You are probably wondering how you could possibly be better at your job if you aren't constantly tuned in, but it has been proven that constant multitasking decreases the quality of work. When your brain is always at work, it eventually takes a toll on your motivation. When you have the degree of separation, you can really focus on work at work and then focus on your personal life at home. Think about how much longer it takes you to accomplish a task when you feel burnt out and like you have never had a break from it.
DISCONNECTING CREATES BALANCE
Regularly disconnecting from work can reduce stress, increase the quality of your work, improve relationships and maintain a healthy emotional state. It is difficult, but it is also possible, to set aside time without your phone or laptop. You may need to set a cutoff time at night, for a specific day or just a few hours in the early morning. You need to make sure you have time for yourself.
We know there's a problem when there are apps to help you stop spending so much time with your phone (apps)!
The answer is, yes, we do need to disconnect from our "always-on" work culture. Separate work from home and your life will improve in both aspects.
Jonathan Schultz is an entrepreneur, real estate tech investor and influencer. He's the co-founder of Onyx Equities, a leading private equity real estate firm, and has been voted one of the most powerful people in real estate. Follow Jon's blog here. 
Lyft Loses Over $2B In Its 2nd Day Of Trading
After debuting with a splash, Lyft shares have lost over $2 billion of market value in its second day of trading.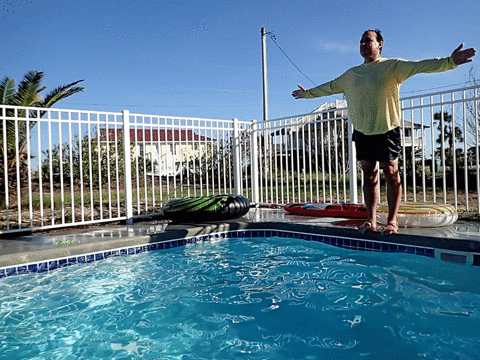 The stock ended at $69.01, 22% below its Friday high of $88.60.
The news came on the heels of an insanely hot IPO, one that saw Lyft shares oversubscribe (i.e. "sell out") while jumping to a $26.5B valuation. But as of press time, Lyft's valuation has shrunk to $22.25B.
"Falling below its IPO price is a gut punch for investors and Lyft," Wedbush managing director Dan Ives told CNBC, who then proceeded to say little else. "This is a pivotal few weeks of trading ahead to gauge Street demand for the name as valuation and profitability continue to be the wild cards for tech investors."
The ride-hailing company had a historical first day on the stock market with a market cap of $22 billion.
But today the road is rough for Lyft and investors with a valuation of $19.8 billion.
Despite the early volatility, experts are still picking Lyft.
And let's be honest. Tech IPOs take time to settle in. Just ask Facebook.