What Are Your Favorite Christmas Songs And How Much Money Do They Make?
Christmas is the gift that keeps on giving for a select group of singers, songwriters and producers. An article in Forbes recently pegged U.S's Christmas Music as the "Global King" compared to other genres of music like Pop.
So how much money are they talking? CNBC's Tom Chitty explains.
Here's How Microsoft's CEO Runs A Meeting #BossUp
So how do you run a meeting effectively?
Satya Nadella, CEO of billion-dollar behemoth Microsoft, is known for keeping his meetings concise and to the point, always telling his employees to skip pointless talking points that waste their time. 
According to Doodle's 2019 State of Meetings report, the cost of poorly organized meetings in 2019 will reach $399 billion in the U.S. and $58 billion in the U.K.
When Nadella took over Microsoft, the company was going through an identity crisis. The company was lethargic and had almost lost its innovative edge. 
But in the years since, Microsoft CEO Satya Nadella has transformed more than the stock price.
One way he did so was by transforming Microsoft's meeting culture. 
In an interview with The Wall Street Journal a few years ago, Nadella shared his three-rule method for better meetings. Here's how it went.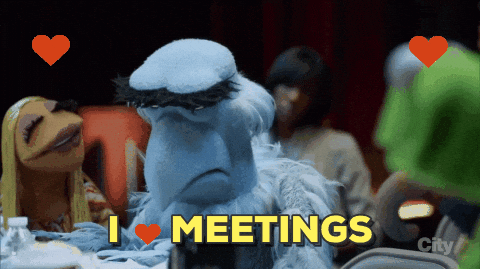 Listen more (two ears, one mouth)
Nadella says listening to your team helps provide an environment where one they feel comfortable expressing their ideas, and sharing their problems and even their mistakes. 
This is valuable data that will help you guide your team in the most effective way possible.
Talk less.
You can talk less by asking more questions, not rambling, drawing out quieter members by asking for their opinion, and staying on time. If you find you talk too much, ask yourself how important it is to the overall message of the meeting. Biting your tongue can make the meeting more efficient. 
Be decisive when the time comes
Remember, it's great to talk less and listen more, but that won't get you anywhere if you don't assign tasks and follow through. 
How To Get Team Members On The Same Page: 5 Tactics To Follow
(Editor's Note: The following article is a guest post by superstar entrepreneur and tech investor Jonathan Schultz.)
No matter how advanced artificial intelligence gets, we will always need humans to bring their organization's vision to life. But, how do we bring people on board that can really, truly live and breathe that same vision? What is the secret sauce to getting team members on board without having to twist their arm? Let's find out.
The biggest thing to take into consideration is that different people are influenced by different things. There is not a one-size-fits-all method that will get everyone on board with new ideas and plans. Here are a few ways to get your team members on board:

1. LISTEN TO THEM & LEARN FROM THEM
You need to understand where the biggest issues and concerns within your company lie. You have to create opportunities for people to engage directly. To feel empowered. To move in the direction that allows them the ability to make decisions. You will never win over any team members by making hasty assumptions, so get down to the facts and ask the hard questions, listen to the answers and learn from the feedback you are getting. You can't do every job at your company —so stop trying to!
2. BE RELATABLE
Don't just tell people what you want to do and what you plan to do, give specific reasons for each. There's a reason why MLK and Gandhi were able to get crowds everywhere they went. Remember — people aren't following you for who you are, they're following you for what you believe. Talk about what motivates you, your experiences, who you really are and what you believe in.
You need to show your team a vulnerable and human side so they can relate to you —and then relate to themselves. If your team can understand where you are coming from, they will follow you to the depths of … wherever you go. Be a leader!
3. TAP INTO EMOTIONS
Emotions certainly have a place in business – a very important place, honestly. It's where most important decisions manifest from. As much as we think we're thinking from our heads —the reasons why intuition and "that's a gut feeling" exist is because it's coming from an emotional place. If you are genuinely passionate about your team and your business and you are invested in your ideas, your team will feel that, and so will your customers. Do not hold back.
4. ALWAYS BE CONSISTENT
Your message should never alter. Maybe you pivot, but you need to say what you mean and mean what you say. While your tone may change and your approach may change, your central message should always be consistent. The idea is not to just spout off what you think the audience wants to hear, but to tell them what they need to hear in an honest and professional way. And, allow feedback to come back in the same manner. This is not personal —this is progress. Leaders will win over their them by being transparent and saying things in a way that people can hear.
5. MAKE AN IMPACT THAT MATTERS
What you say and do should be aligned with your company's purpose and goals. You need to make it very clear to your team members how they play into the bigger picture. Remember, without them, there is no picture. When you narrow your focus on purpose, you establish common ground that many people can get behind and support.
These five tips will help you get your full team on board with your vision. Stay honest, be true to your values and make sure your team knows that they are vital and the reason for the company achieving its goals. As we say, there's no "I" in "team".
Jonathan Schultz is an entrepreneur, real estate tech investor and influencer. He's the co-founder of Onyx Equities, a leading private equity real estate firm, and has been voted one of the most powerful people in real estate. Follow Jon's blog here. 
Raising Startup Capital: 4 Funding Sources You Can Bank On
Turning entrepreneur can be an exciting adventure—one that demands an incredible amount of perseverance and hard work. But one of the biggest startup challenges is fundraising. VCs are getting pickier and pickier, so tapping the right fundraising strategy can make or break your business. Here are four ways to tackle that.
1. Bank On Microloans:
Many entrepreneurs take to Kickstarter too soon, before even gauging other options. Microfunding—an SBA-backed program that's been around over 25 years—is a much easier and quicker to get funding vs. a traditional loan. (And it's a great way to build your credit score, as well.) Here's a brief and somewhat-informative video that explores how small business loans work:
What's more, Microlenders also offer flexible payment options, and may mentor entrepreneurs to help them succeed.
2. Get A Partner:
When you're looking for a little extra capital or technical know-how, seeking a co-founder and establishing a partnership can drive capital and planning. If a co-founder isn't in the works, building strategic partnership with complementary businesses is a great avenue to fuel growth. 
3. Sponsorships:
You don't have to vie for a business' CSR initiative or do charity work to get sponsored. As long as your idea sells and you're building a great product, you're on the grind. Sponsorships are largely done through advertising or media appearances. And sometimes by adding their brand to yours for a while.
4. Using Charge Cards:
Charge cards can be a powerful tool to obtain capital for your business. Unlike credit cards, charge cards do not come with a preset spending limit. The perks? It allows you to meet large expenses swiftly. What's the catch? The lender requires you to pay the balance in full every month. If you're financially responsible, charge cards are a great way to meet your costs.