Top 6 Highest Paid NBA Players Last Season
The overwhelming talent in the NBA is nothing short of astounding. Some of the top NBA players have hit success in under a few months, and some others raked in multi-million dollar deals. As we head out to catch the next big NBA season, here are the top players that snagged the highest paycheck last season.
1. Stephen Curry — $34.7M
2. LeBron James — $33.3M
After clinching a deal with the Cleveland Cavaliers, and currently into his fifth season, LeBron James outranked most players to become the second highest-paid NBA player.
3. Paul Millsap — $30.8M
This season, Millsap won a 2-year contract for $61M that bumped his income to become the third highest-paid player.
4. Gordon Hayward — $29.7M
In a big move, the Boston Celtics signed up Hayward for a 4-year contract worth nearly $127.8M to rebuild the team and ring in some great wins. The latest deal propped the player as the fourth highest paid player in the NBA.
5. Blake Griffin — $29.5M
Griffin's garnered popularity with the latest deal that compared him to legends like Muhammad Ali and Nelson Mandela as part of the merchandise he sold. The rising star also won himself a 5-year contract worth over $171.2M.
6. Kyle Lowry — $28.7M
Taking the sixth spot is Toronto Raptors' Lowry, with earnings from bonuses alone crossing $2M. His recent contract stated that he will be with the team for about 3 years, in a deal that's pitched to be almost $100M.
Stocks, bonds, mutual funds, hedge funds, REITs, S&P, indices…there's a lot of jargon that goes with investing. Lucky for you, #wealthgang, we have all the breakdowns here, in a non-boring way that's easy to understand.
So what's an ETF? Well, ETF stands for exchange-traded fund, which basically is a fund that owns various stocks. Giving you the luxury of diversifying your investment dollars into several stocks vs. just one.
Or as wikipedia puts it, an "ETF holds assets such as stocks, commodities, or bonds and generally operates with an arbitrage mechanism designed to keep it trading close to its net asset value, although deviations can occasionally occur."
There are now over 6,000 ETFs on 60 exchanges and ETFs exist for everything from corporate bonds to gold bars to oil futures.
If that doesn't make sense, just check out this Bloomberg video.
DATA: Are VC Investors Cutting Down On Checks?!
According to a recent survey, venture capitalists are worried there's too much money moving around the private markets.
For Q3, the Silicon Valley Venture Capitalist Confidence Index—a quarterly University of San Francisco undertaking for the past 15 years—scored 3.58 on a 5 point scale (5 indicates high confidence, 1 low).
"But 3.58 is still high….ish…no?"
Well. Not really. You've gotta look at how it's trending.
So how's it trending?
This quarter's index measurement dropped from Q2's index reading of 3.76—and below the nearly 16-year average of 3.70.
That said, it's better than Q4 of last year where investor confidence market the lowest index reading since Q1 of 2009, right around Recession time.
And with all the tech IPO activity this year—including BOTCHED ones like WeWork and not-so-good ones like Uber—investor confidence could be dipping even further. Especially with, what appears to be, IPO fatigue in the public markets.
And that may not play out well for valuations.
OK, so what's the deal?
A couple of factors.
According to the researchers, investors are catching stank face over the—quote— "lofty valuations due to a continuing enormous supply of capital being made available to new ventures as more mega funds ($500M or more) are being established."
ROUGHLY TRANSLATED: Mega investors—like WeWork sugar daddy SoftBank—are frustrated with poor returns.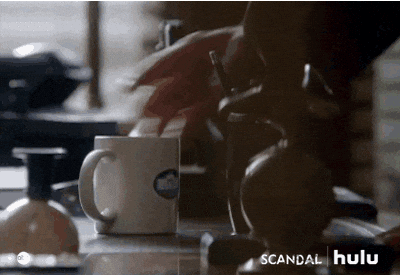 So what are the VCs saying? 
Well, the VCs chipped in with their two cents, in jargon, of course.
Menlo Ventures Partner Venky Ganesan says private markets have been fueled "by the availability of cheap capital and the surge of new entrants to private investing."
AllegisCyber's Bob Ackerman said something similarly jargon-y, adding there's "too much capital chasing too much undifferentiated innovation with unrealistic return expectations."
In other words: Too much money being thrown at ideas that aren't new ideas but expect to be the next Facebook from standpoint of traction.
On one side of the spectrum, then you have guys like Kobe Bryant, whose $100M VC fund Bryant is straight CRUSHING IT, with 18 active deals and 10 exits.
Then there's Trump…
Trading uncertainty is making people stay on the sidelines. Apparently, all the impeachment chatter isn't helping either, according to the research.
USF's Mark Cannice concluded his report—and brace yourself, there's a whole heap of jargon coming—by saying this:
"With new sources and unprecedented amounts of capital being made available to new ventures" along with "evolving expectations of public markets for venture-backed firms in terms of paths to profitability, it could be argued that the venture industry is itself in the midst of a transformation."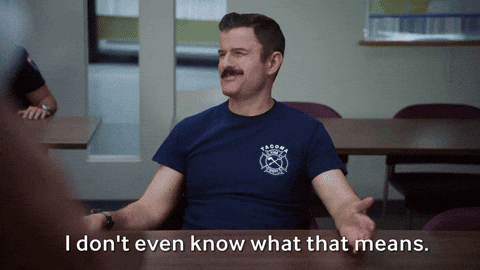 What the FUCK does that even mean?!
We'll tell you what it means.
TRANSLATION: Venture capitalists are basically sick and tired of startups burning through cash without being profitable in the hope that a massive IPO will get said venture capitalists their 10x returns on the back of sucker public investors.
And said sucker public investors have caught on to the shiznit. In other, less pretentious words, the gig is up.
(See how we did that in three words vs. three lines? 🔥)
But that doesn't mean there's no money to be made…

There are entrepreneurs out there who raise capital scale, just like there are VCs who don't just invest to cash out at IPO. Or you can always go catch an alley oop with Kobe and get straight back into the gains game. That's always an option…
'Till next time, #WealthGANG…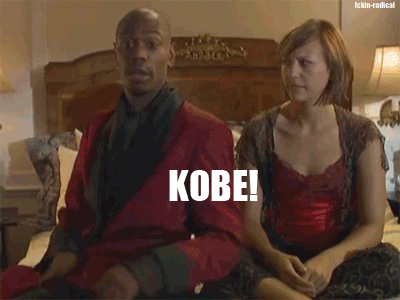 INFOGRAPHIC: How To Invest Your Money (In 8 Simple Steps)
Plenty of savers are making do with low rates of return on their deposits—almost eroding the value of their savings. Here's a guide on how you should invest your money and gain some great returns off it.
Warning
: count(): Parameter must be an array or an object that implements Countable in
/homepages/28/d742565295/htdocs/clickandbuilds/WealthLab/wp-content/themes/zox-news-child/single.php
on line
681
5 Articles Left
Get unlimited access