How to Create A Financial Roadmap: Investing In A Volatile Market
The market has been heading up, up and away for so long that many investors may not remember (or even experienced in some cases) what it was like to invest during times of extreme volatility. However, the bull market has to end sometime—and probably for longer than a single quarter like we saw at the end of last year.
So how do you go about making investment decisions when it becomes very challenging to find positive returns? It can be tempting to switch out your entire portfolio when there's a sudden change, but that may not be the wisest move.
Before making any changes, you should consult your financial roadmap, and if you don't have one, then now is an excellent time to make one.
The Securities and Exchange Commission advises investors to look at their entire financial picture before making any big changes. This step-by-step guide will help you get everything down on paper.
#1. Set goals
To start creating your financial roadmap, write down any goals that you have. Perhaps you want to purchase a new home in 10 years. You'll also want to determine when you want to retire, although this age could change over time if you discover that you can't retire as early as you want to.
Decide what types of things you want to save money for, whether it's a new home or car, an education, retirement, medical bills, a "rainy day" fund, or anything else.
Don't forget to set timelines for each goal so you have an idea of when you might be able to achieve these goals realistically. The SEC has a number of calculators and other financial tools to help you set realistic timelines for your goals.
#2. Look at your current financial picture.
Most investors already know the basics, but pulling everything together into a roadmap might seem a bit overwhelming because it can be so easy to forget something.
Even though you may think you know everything you need to know about your current financial picture, just having all of it down on paper will help you get organized. Make a list of all your liabilities and assets, including individual holdings in your portfolio[s].
List all your checking and savings accounts and their balances, the cash value of your life insurance policies, real estate, home, retirement accounts and other investments, and any personal property.
Knowing which stocks or other assets you have money in can make it easier to decide where you want to move your money when the market turns.
On the liability side, list your mortgage, credit card and bank loan balances, car loans, student loans, and any other liabilities. Add up your assets and liabilities and subtract your liabilities from your assets to see your net worth. If you have a negative net worth, you can start making plans to get on track.
The Foundation for Financial Planning has some excellent worksheets to help you get started with making your lists so you don't forget anything.
#3. Consider your risk tolerance before making any changes.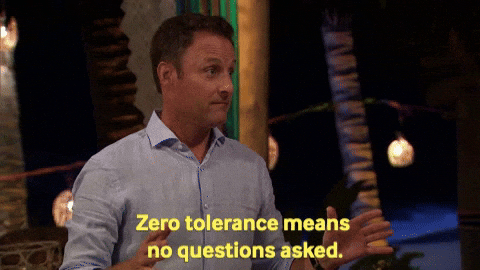 After you've made a list of all your investments and assets, it's time to think about your risk tolerance. As the winds of the market shift around, risk sentiment will move as well. There is no such thing as an investment that is 100% safe.
A good guideline for determining the best mix of risk in your investments is to subtract your age from 120 and put that percentage of your portfolio in stocks and the other percent in bonds.
For example, a 40-year-old would put 80% of their portfolio in stocks and the remaining 20% in bonds.
Of course, there are many other asset classes to consider too, and picking stocks is literally a full-time job. Thus, you may want to consider an index fund for your stock holdings if you just want to set it and forget it.
However, if you want to take on a bit more risk in part of your portfolio, there are many actively managed funds with excellent track records to take the guesswork out of stock picking.
As you're setting out all your investments and thinking about making changes, make sure your portfolio is properly diversified so that when one asset falls, another one gains to make up for the loss in the other one.
Think over every potential change carefully before making a move to avoid unnecessary turnover and fees associated with trading. The SEC also has a handy guide here which explains more about investing and creating a financial roadmap.
This article originally appeared on ValueWalk. Follow ValueWalk on Twitter, Instagram and Facebook.
5 Epic Money Posts From 5 Epic Instagram Channels
Yes, we're heading into the ninth inning of the lockdown, and yes, we're ready to step outside and be real people again.
Still, Instagram has been—and still is—most people's pastime. And we can't exactly say it ain't ours, either.
So because we like to share the stuff that helps you all make money (or at least think about it), we decided to put together five great posts from Instagram that will inspire you to do just that.
Make some money. Here goes.
This upstart channel is dope as it is, building its brand in just a few weeks and amassing over 100K followers in the process.
This post breaks down why Bob's $3K salary > John's $10K. (Pay attention.)
3 Simple Strategies You Can Use To Build Your Investment Portfolio
If you're starting out with planning your investments, chalking out your goals and how you'd like to achieve them is incredibly important. You'll need to understand what kind of assets you'd like to invest in–be it private equity or the tried and tested products like treasury bonds, ETFs and stocks–and invest right. Here are three key strategies to build your portfolio:
1. Building Wealth Is All About Thinking Rationally (And Smart)
Having the right mindset can play a huge role in how you build your investments. It's simply not just about strategy. To ditch following the latest fad in the market, you need to be responsible and have a sense of social indifference–coupled with confidence and patience.
2. Invest Like A Cheapskate
If you're pumping in $150,000 as investment, on which you incur 1% as fees, look out for ways through which you can cut them down.
If you were to cut costs by a little more than a half, that's saving you at least $1,120 in fees every year. But that's not it–when this saving is compounded every year, that 1% fee can tally up to a million (if saved, could win you your big ticket to becoming a millionaire)
3. The KISS (Keep It Simple, Silly) Rule
Funnily enough, most of us think investing your way through millions demands extensive knowledge of financial instruments or strategies. Surprisingly, it's the simplest of assets that give investors their biggest wins. Many successful investors highlight their success to stocks, bonds and other popular alternative investments, patiently held over time.
(THROWBACK!) High-Dividend REITs: Are They A Safe Bet?
Investment in Real Estate Investment Trusts (or REIT's) are ideal for investors who want a regular stream of income. REIT's purchase real estate properties and lease them to clients (or tenants). This income generated is then paid to shareholders via dividends.
REIT's are required to distribute at least 90% of net income to shareholders which means these firms have higher dividend yields compared to regular equity investments. But how many high dividend paying REIT's are worth investing in? This article looks at REIT's with high dividend yields and a market cap of approximately $1 billion.
CBL & Associates Properties
CBL & Associates Properties (or CBL) has a market cap of $915 million. This REIT has a dividend yield of 17.4% and pays annual dividends of $0.80 per share. CBL's portfolio is primarily in regional shopping malls (Class B and Class C).
CBL is grappling with declining sales as revenue has fallen from $1.04 billion in 2015 to $1.02 billion in 2016 and $927 million in 2017. Revenue is estimated to decline to $852 million in 2018 and $835 million in 2019. There have been concerns over the high debt levels (over $4 billion) of CBL as well.
Further, company CEO Stephen Lebovitz also hinted at a possible dividend cut in the future. CBL reduced its dividend by 25% last year as well. CBL has stated that it is looking to reposition its portfolio and focus on redevelopment initiatives. However, investors will not be confident about investing in a stock that has declined from $20 per share in August 2013 to $4.65 in August 2018. The stock is trading 16% above the average analyst price target of $3.91.
Washington Prime Group
Washington Prime Group (or WPG) engages in the acquisition and development of retail properties and this REIT has a market cap of $1.5 billion. WPG has a dividend yield of 12.8% and pays annual dividends of $1 per share. The stock price has declined from close to $20 in May 2014 to the current price of $7.92 which is 6% higher than the analyst target price of $7.45. This year, WPG has however risen over 18%.
WPG is a mall owner with assets across Florida, the Mid-West and the East Coast. In this digital age when the number of people visiting malls has declined, WPG has also seen its revenue decline. Sales have fallen from $922 million in 2015 to $758 million in 2017 and are estimated to reach $724 million this year.
WPG's funds from operation (or FFO) which is similar to earnings per share for stocks declined 8.4% in 2017, while occupancy reduced from 94% in 2016 to 93% last year. WPG might also have to cut dividends if sales continue to decline over the next few quarters.
Global Net Lease
Global Net Lease (or GNL) has a market cap of $1.5 billion and this REIT has a portfolio of commercial properties. GNL focuses on sale-leaseback transactions across the United States and Western Europe. GNL has over 300 properties with an average lease term of 8.6 years.
GNL's client base includes FedEx, GSA, ING, and Finnair among others. While GNL's revenue rose 21% year-over-year to $259 million in fiscal 2017, FFO per share declined 18%. GNL has a dividend yield of 10% and pays an annual dividend of $2.13 per share compared to its reported FFO of $2.10 per share last year.
GNL aims to acquire properties worth $293 million this year which will expand the company's portfolio. GNL is estimated to post revenue of $283 million in 2018, $303 million in 2019 and $314 million in 2020. GNL is trading at $21.53 which is 11.5% lower compared to analyst average target estimates of $24.
Kimco Realty
Kimco Realty (KIM) has a market cap of $7.2 billion and is one the largest publicly traded REIT. This REIT owns close to 500 shopping centers in the United States with 83 million square feet of leasable property. Kimco has a dividend yield of 6.6% and pays an annual dividend of $1.12 per share.
According to this report from Suredividend.com. "Kimco's property portfolio has enjoyed rising occupancy and rents over the past several years." In the first quarter of 2018, Kimco's FFP rose 5.4% driven by a rise in occupancy and rent. While occupancy rose 1 basis point to 96.1%, rental rates for new leases rose over 15%.
Kimco's tenants include struggling retail companies such as Sears, JC Penny and Kmart all of whom might close a few stores. Kimco will need to look at acquisitions to drive future revenue. This stock has lost close to 6% in 2018 and is trading at $17.06 which is 1.3% lower than analyst projections.
Senior Housing Properties
Senior Housing Properties (SNH) is a healthcare REIT with a market cap of $4.5 billion and a dividend yield of 8.2%. This REIT owns property worth $8.5 billion and over 700 tenants. SNH shares have increased close to 30% since February this year and the stock is trading at $19.04 which is 4% below average analyst price target estimates of $18.25.
While SNH's FFO per share fell 16% in 2017, performance has started to improve this year. SNH has managed to beat analyst earnings estimates considerably in the last two quarters. SNH has acquired properties worth over $300 million and sold assets of approximately $800 million since the start of 2017. The proceeds were used to pay off debt.
SNH revenue is estimated to rise 4.1% year-over-year to $1.12 billion in 2018 and 2.1% to $1.14 billion in 2019.
Warning
: count(): Parameter must be an array or an object that implements Countable in
/homepages/28/d742565295/htdocs/clickandbuilds/WealthLab/wp-content/themes/zox-news-child/single.php
on line
683
5 Articles Left
Get unlimited access