How to Create A Financial Roadmap: Investing In A Volatile Market
The market has been heading up, up and away for so long that many investors may not remember (or even experienced in some cases) what it was like to invest during times of extreme volatility. However, the bull market has to end sometime—and probably for longer than a single quarter like we saw at the end of last year.
So how do you go about making investment decisions when it becomes very challenging to find positive returns? It can be tempting to switch out your entire portfolio when there's a sudden change, but that may not be the wisest move. Before making any changes, you should consult your financial roadmap, and if you don't have one, then now is an excellent time to make one. The Securities and Exchange Commission advises investors to look at their entire financial picture before making any big changes. This step-by-step guide will help you get everything down on paper.
#1. Set goals
To start creating your financial roadmap, write down any goals that you have. Perhaps you want to purchase a new home in 10 years. You'll also want to determine when you want to retire, although this age could change over time if you discover that you can't retire as early as you want to. Decide what types of things you want to save money for, whether it's a new home or car, an education, retirement, medical bills, a "rainy day" fund, or anything else.
Don't forget to set timelines for each goal so you have an idea of when you might be able to achieve these goals realistically. The SEC has a number of calculators and other financial tools to help you set realistic timelines for your goals.
#2. Look at your current financial picture.
Most investors already know the basics, but pulling everything together into a roadmap might seem a bit overwhelming because it can be so easy to forget something. Even though you may think you know everything you need to know about your current financial picture, just having all of it down on paper will help you get organized.
Make a list of all your liabilities and assets, including individual holdings in your portfolio[s]. List all your checking and savings accounts and their balances, the cash value of your life insurance policies, real estate, home, retirement accounts and other investments, and any personal property. Knowing which stocks or other assets you have money in can make it easier to decide where you want to move your money when the market turns.
On the liability side, list your mortgage, credit card and bank loan balances, car loans, student loans, and any other liabilities. Add up your assets and liabilities and subtract your liabilities from your assets to see your net worth. If you have a negative net worth, you can start making plans to get on track. The Foundation for Financial Planning has some excellent worksheets to help you get started with making your lists so you don't forget anything.
#3. Consider your risk tolerance before making any changes.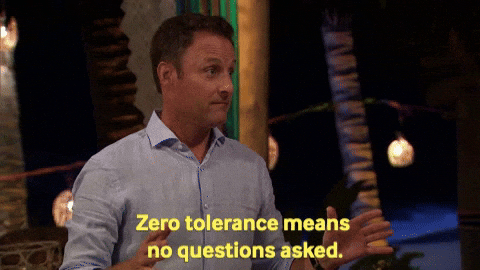 After you've made a list of all your investments and assets, it's time to think about your risk tolerance. As the winds of the market shift around, risk sentiment will move as well. There is no such thing as an investment that is 100% safe.
A good guideline for determining the best mix of risk in your investments is to subtract your age from 120 and put that percentage of your portfolio in stocks and the other percent in bonds. For example, a 40-year-old would put 80% of their portfolio in stocks and the remaining 20% in bonds.
Of course, there are many other asset classes to consider too, and picking stocks is literally a full-time job. Thus, you may want to consider an index fund for your stock holdings if you just want to set it and forget it. However, if you want to take on a bit more risk in part of your portfolio, there are many actively managed funds with excellent track records to take the guesswork out of stock picking.
As you're setting out all your investments and thinking about making changes, make sure your portfolio is properly diversified so that when one asset falls, another one gains to make up for the loss in the other one. Think over every potential change carefully before making a move to avoid unnecessary turnover and fees associated with trading.
The SEC also has a handy guide here which explains more about investing and creating a financial roadmap.
This article originally appeared on ValueWalk. Follow ValueWalk on Twitter, Instagram and Facebook.
Will Cloud Gaming Drive The Next Big Gaming Transition?
The global gaming industry has always been a disruptive one. Nuclear physicist Edward Condon developed the first computer game in 1941 called Nim, one which pretty much saw the computer win 90% of the time.
The disruption didn't fizzle out. Soon afterwards, the first programming guidelines were written for a chess game developed by Claude Shannon, while a decade later the US Department of Defense created a war game — STAGE.
This really set the stage for what was to come later — video games. American investor Ralph Baer wasted no time and conceived the idea of playing video games on TV, and the world's first gaming console was released. The rapid evolution of gaming consoles coupled with gaming design and the introduction of graphics cards have taken the global gaming industry by storm.
In the last decade, the evolution of smartphones opened up a totally new segment known as digital gaming. In 2016,  Activision Blizzard paid close to $6B to acquire King Digital- a digital gaming behemoth. Not one to trail far behind, the eSports segment, despite its nascency, proved to be a long-term revenue driver for top gaming firms.
Will cloud gaming be the next key driver in global games?
Now companies such as Microsoft [MSFT], Google [GOOG] and Electronic Arts [EA] aim to create a market for cloud gaming. So what exactly is cloud gaming? It's similar to online streaming services such as Netflix [NFLX] and Amazon Prime [AMZN], but with games.
Cloud gaming will allow users to play games on their computer or mobile devices. A remote server will send players video feed and receive controller inputs. This now means that players no longer need to purchase gaming consoled to play the latest games. All you need is a stable internet connection.
Google's cloud gaming project is called Project Stream and the company launched a beta test last month. Players required a Google Chrome browser and an internet connection of 25 Mbps or higher.
Microsoft which also manufactures the Xbox consoles announced its cloud gaming platform known as Project xCloud. It has confirmed several Xbox games for beta testing such as Halo, Minecraft, and Gears of War.
The tech giant is hoping for growing interest in cloud gaming to offset any declining sales in gaming consoles.
Following Google and Microsoft, top gaming publisher Electronic Arts has forayed into this space, with a project known as Project Atlas.
Will this move garner global attention?
The shift to cloud gaming is going to be as disruptive as any in the gaming space. Players can now subscribe and stream games online instead of spending over $300 for the latest gaming console. The cloud gaming space is expected to grow at a compound annual growth rate of 26% between 2017 and 2023.
While Netflix and Amazon have changed the consumption of entertainment via cord cutting, it is very likely that cloud gaming will soon be a hit among players in a few years time. Is this the end of the gaming console?
10 Stock Terms Every Newbie Investor Should Know
Investing in the financial markets can seem quite tricky. There are far too many stories where people tried to play the stock market without much success. When the markets are on a roll, everyone wants a piece of the pie.
Here are 10 terms every investor cannot afford to miss.
1. Market Cap
The market capitalization of a stock is simply the total number of outstanding shares multiplied by the share price of the company. Companies are generally differentiated on the basis of market cap.
Small cap companies generally have a market cap of between $300M and $2B, while mid-caps are between $2B and $10B. Any company with a market cap over $10B is considered a large-cap. While small-cap and mid-cap stocks have historically outperformed large caps, they are also way riskier.
Being A Millionaire: What Does It Actually Mean?
You're dreaming about luxury vacations and nice cars. OH, you can't wait to be a millionaire.
But I'm here to tell you to think again.
While having more money is never a bad thing, what you've probably envisioned and what the reality is don't match up. Let me explain.
What is the Definition of a Millionaire?
By definition, a millionaire is a person or family who has a net worth in excess of $1 million dollars. This answer is very U.S. centric as different countries have their own versions of this answer. For example, it takes 117 Japanese Yen to make 1 USD, so $1 million Yen doesn't get you very far!
Even though in the U.S. the concept of a millionaire is static, what those million dollars gets you over time can change dramatically.
Inflation
An example of that is the effect of inflation. A million dollars in 1950 is worth about $10.5 million in today's dollars. But, the definition of a "millionaire" didn't change. So, Today's millionaires have 1/10 the amount of money that millionaires had when your parents were born.
So, the idea of "millionaire" status is really less meaningful than it was decades ago.
Just the rate of inflation will create more "millionaires" every year.
Exchange Rates
Another thing that messes with the definition of a millionaire is the fluctuation of exchange rates and purchasing power.
Let's go back to the example above with Japan. We know that 1 US Dollar can get 117 Japanese Yen. We know that $1 can get you a chicken sandwich at a fast food restaurant. If you can go to Japan and get a similar sandwich for ¥ 117 then your purchasing power hasn't changed.
The reason why I bring this up is to show that having a million dollars may be worth a lot in one place in the world but not worth much elsewhere depending on purchasing power.
How Many Millionaires in the U.S.?
in 2017, there were roughly 11 million US households with a net worth over $1 million or around 15 million individuals.
There are roughly 325 million people in the U.S. which means that around 4.6% of the US population are millionaires. In other words, around 1 in 20 people are millionaires.
Doesn't sound like it's rare, does it?
When you go to the mall, a huge number of cars in that parking lot are owned by millionaires.
In your child's classroom, chances are one of those children were born to a millionaire family.
Chances are, one of your friends or family members is a millionaire and you don't even know it.
But, if so many people are millionaires, where are all the Lambos and mansions?
It's Not What You Think
Net Worth is not cash in the bank. You can't spend $1m when it's coming from the value of your home or 401k. Even if it was cash in the bank, it's not even a lot of money.
$1m doesn't get very far. You can buy a decent house with it but that comes with expensive maintenance, lawn care, repairs, and a crap ton of new furniture to fill up 5x more space than you're used to having.
It can get a foreign sports car, but that comes along with $500 oil changes and $1,000 for a new tire (remember, you need 4).
$1,000,000 invested conservatively could earn you around $40,000-$50,000 per year in interested. That's hardly enough to retire on especially as old age comes with added costs of health care.
But, if most of that $1m is in your home, which is true for most people, it's not earning any interested. Even if it was, you'd have to sell your home to get that money. Then what?
Don't Focus on Becoming a Millionaire
Of course, anyone would rather have $1m than not have it. But, don't make it your focus. Having it isn't going to get your cars or vacations. Net worth is one thing to measure, but it's more important to focus on cash flow.
Yearly passive income will buy you anything you want. It's money you can spend. It's cash in the bank. Net worth is money locked up somewhere. You need assets, but assets don't buy you things. If that asset doesn't produce cash flow, you can only use it by selling it and that's not a good place to be.
What's more important is focusing on building up passive sources of income from real estate, side businesses, stocks, or other ventures.
Focus on building up $40k or $100k in passive income rather than focusing on having $1m in net worth.
This article originally appeared on IdealREI. Follow them on Facebook, Instagram and Twitter.