Facebook Stock Jumps $28B After Q1 Earning Report
Remember when Facebook first IPO'd and its shares were struggling like SNAP? So Facebook's stock is turning all the way up.
News just hit that Facebook stock jumped more than 6% in after hours trading—good for a $28B and change jump in valuation—after reporting better-than-expected revenue expectations.
And this happened even though Facebook said it could take a one-time charge of as much $5B because of an ongoing Federal Trade Commission inquiry.
In addition to beating its revenue goals, it also matched its projections for daily active user growth. (Who says Facebook is losing its cool factor?!)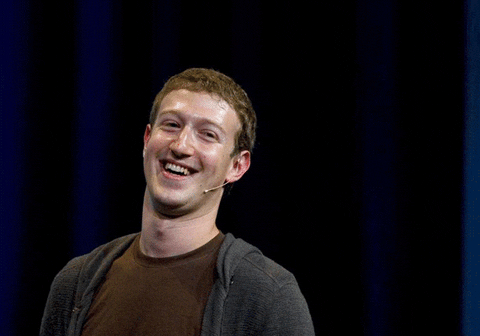 Earnings: 85 cents per share
Revenue: $15.08B, vs. $14.98B, forecast by Refinitiv
Daily active users: 1.56B, vs. 1.56B forecast by FactSet
Monthly active users: 2.38B, vs. 2.37B forecast by FactSet
Average revenue per user: $6.42, vs. $6.39 forecast by FactSet
The company said it counts 2.7B monthly users across its family of apps (Instagram, Whatsapp and so on).
Facebook's user base in Europe grew to 286M daily active users during Q1—up from 282M last quarter. It's North American user base remained flat quarter-to-quarter, however, at 186M.
Zuck says…
"We had a good quarter and our business and community continue to grow," said CEO Mark Zuckerberg in a statement. "We are focused on building out our privacy-focused vision for the future of social networking, and working collaboratively to address important issues around the internet."
6 Questions You Must Ask Yourself To Improve Your Health And Productivity
Engaging the right mentality. Whether it's fitness, business or just self-improvement, setting your personal goals is just like setting any other major goals in life:
You need to be in the right state of mind in order to develop the discipline for progress. 
Below are some mental exercise questions to help you gauge where you are mentally. Ask yourself the following questions.
Q1: Why is it important to be honest with myself?
Being honest with myself not only helps me identify a problem but more importantly, identify a solution. 
By being honest with myself, not only do I give myself an opportunity to understand how I confront my problems, but I also give myself room to understand my priorities and goals.
Q2: What contributed to my current state of health?
Not exercising consistently, eating out on a daily basis, nurturing destructive habits with my current habits and routines. In other words, set a plan to address it—and then do.
Q3: How can I achieve a better state of health?
Follow a workout plan, develop the habit of consistent exercise, hiring a personal trainer who can guide me towards my goals. Create a list of healthy foods to eat, reach out to a friend who has similar goals and work together.
Accountability is everything.
Q4: What has been my biggest setback from reaching my goals?
Procrastination, not having a clear set of goals, and bad habits. It's really that simple.
Q5: Why have I not applied these solutions yet?
Example Answer: "I'm not sure where to start, I haven't taken the time to think about these things."
Q6: Is it possible to change any of the negative answers I listed?
ABSOLUTELY! If it's meant to be, it's up to me! 
SPEAKER SPOTLIGHT: 60-Second Interview With NYC Attorney Dmitriy Ishimbayev
Next week, Dec. 17, at Hotel RL in Brooklyn, we're hosting another edition of our EPIC events series OPENSTAGE (see video), which features extraordinary entrepreneurs, dealmakers and creators on a stage, spilling the beans on their success to date.
At the next one, OPENSTAGE features a designer, Moiz Malik, who turned a blog into the fastest-growing real estate tech brokerage in Brooklyn, and Dmitriy Ishimbayev, one of the most sought-after young business attorneys in New York City.
In this SPEAKER SPOTLIGHT, we put the spotlight on Dmitriy and hit him with a 60-second interview.
Here's what he had to say.
What's the biggest mistake founders make when they try to raise money?
Dmitriy Ishimbayev: Most VCs ask for pretty much the same documents. Not having your "house" in order does not look good to VCs and running around trying to scramble the requested docs the last minute will most likely affect the quality, not to mention accuracy of those docs and delay the process. Do your homework and start early.
What's the number one trait you see in entrepreneurs that ultimately become successful?
DI: Perseverance. For not very long, being an entrepreneur became cool and someone to aspire to be.
What most people see is the end result of what an entrepreneur has achieved without realizing all the hard work and long hours that were invested, all the obstacles that were overcome and all the stress.
It is a difficult path and you can not make it without perseverance. Name one first-time entrepreneur who's achieved something without perseverance. I do not think one exists.
What's a startup idea you didn't think would be successful but ended up blowing up?
DI: This one is tough. Recently read about "Pet Rock" that sold 1.5M rocks at $4 apiece in the 1970s. But it was a fad, just like spinners or CBD-infused products.
EDITOR's NOTE: RSVP here for open bar, networking, awesome panels and overall good times.
DATA: Are VC Investors Cutting Down On Checks?!
According to a recent survey, venture capitalists are worried there's too much money moving around the private markets.
For Q3, the Silicon Valley Venture Capitalist Confidence Index—a quarterly University of San Francisco undertaking for the past 15 years—scored 3.58 on a 5 point scale (5 indicates high confidence, 1 low).
"But 3.58 is still high….ish…no?"
Well. Not really. You've gotta look at how it's trending.
So how's it trending?
This quarter's index measurement dropped from Q2's index reading of 3.76—and below the nearly 16-year average of 3.70.
That said, it's better than Q4 of last year where investor confidence market the lowest index reading since Q1 of 2009, right around Recession time.
And with all the tech IPO activity this year—including BOTCHED ones like WeWork and not-so-good ones like Uber—investor confidence could be dipping even further. Especially with, what appears to be, IPO fatigue in the public markets.
And that may not play out well for valuations.
OK, so what's the deal?
A couple of factors.
According to the researchers, investors are catching stank face over the—quote— "lofty valuations due to a continuing enormous supply of capital being made available to new ventures as more mega funds ($500M or more) are being established."
ROUGHLY TRANSLATED: Mega investors—like WeWork sugar daddy SoftBank—are frustrated with poor returns.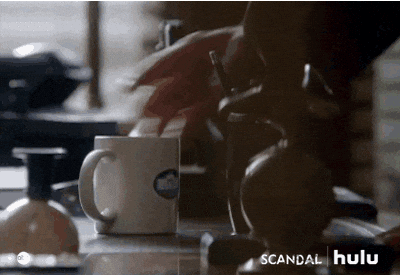 So what are the VCs saying? 
Well, the VCs chipped in with their two cents, in jargon, of course.
Menlo Ventures Partner Venky Ganesan says private markets have been fueled "by the availability of cheap capital and the surge of new entrants to private investing."
AllegisCyber's Bob Ackerman said something similarly jargon-y, adding there's "too much capital chasing too much undifferentiated innovation with unrealistic return expectations."
In other words: Too much money being thrown at ideas that aren't new ideas but expect to be the next Facebook from standpoint of traction.
On one side of the spectrum, then you have guys like Kobe Bryant, whose $100M VC fund Bryant is straight CRUSHING IT, with 18 active deals and 10 exits.
Then there's Trump…
Trading uncertainty is making people stay on the sidelines. Apparently, all the impeachment chatter isn't helping either, according to the research.
USF's Mark Cannice concluded his report—and brace yourself, there's a whole heap of jargon coming—by saying this:
"With new sources and unprecedented amounts of capital being made available to new ventures" along with "evolving expectations of public markets for venture-backed firms in terms of paths to profitability, it could be argued that the venture industry is itself in the midst of a transformation."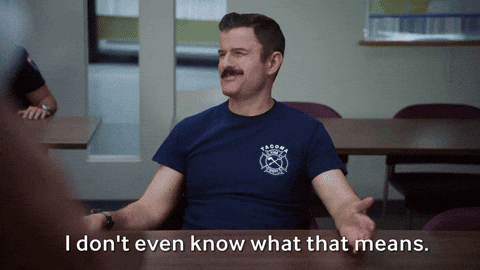 What the FUCK does that even mean?!
We'll tell you what it means.
TRANSLATION: Venture capitalists are basically sick and tired of startups burning through cash without being profitable in the hope that a massive IPO will get said venture capitalists their 10x returns on the back of sucker public investors.
And said sucker public investors have caught on to the shiznit. In other, less pretentious words, the gig is up.
(See how we did that in three words vs. three lines? 🔥)
But that doesn't mean there's no money to be made…

There are entrepreneurs out there who raise capital scale, just like there are VCs who don't just invest to cash out at IPO. Or you can always go catch an alley oop with Kobe and get straight back into the gains game. That's always an option…
'Till next time, #WealthGANG…