DATA: Are VC Investors Cutting Down On Checks?!
According to a recent survey, venture capitalists are worried there's too much money moving around the private markets.
For Q3, the Silicon Valley Venture Capitalist Confidence Index—a quarterly University of San Francisco undertaking for the past 15 years—scored 3.58 on a 5 point scale (5 indicates high confidence, 1 low).
"But 3.58 is still high….ish…no?"
Well. Not really. You've gotta look at how it's trending.
So how's it trending?
This quarter's index measurement dropped from Q2's index reading of 3.76—and below the nearly 16-year average of 3.70.
That said, it's better than Q4 of last year where investor confidence market the lowest index reading since Q1 of 2009, right around Recession time.
And with all the tech IPO activity this year—including BOTCHED ones like WeWork and not-so-good ones like Uber—investor confidence could be dipping even further. Especially with, what appears to be, IPO fatigue in the public markets.
And that may not play out well for valuations.
OK, so what's the deal?
A couple of factors.
According to the researchers, investors are catching stank face over the—quote— "lofty valuations due to a continuing enormous supply of capital being made available to new ventures as more mega funds ($500M or more) are being established."
ROUGHLY TRANSLATED: Mega investors—like WeWork sugar daddy SoftBank—are frustrated with poor returns.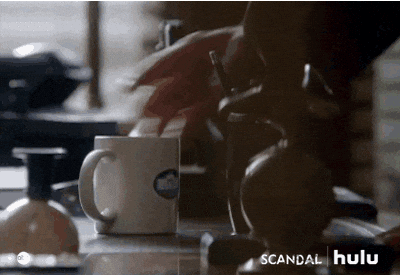 So what are the VCs saying? 
Well, the VCs chipped in with their two cents, in jargon, of course.
Menlo Ventures Partner Venky Ganesan says private markets have been fueled "by the availability of cheap capital and the surge of new entrants to private investing."
AllegisCyber's Bob Ackerman said something similarly jargon-y, adding there's "too much capital chasing too much undifferentiated innovation with unrealistic return expectations."
In other words: Too much money being thrown at ideas that aren't new ideas but expect to be the next Facebook from standpoint of traction.
On one side of the spectrum, then you have guys like Kobe Bryant, whose $100M VC fund Bryant is straight CRUSHING IT, with 18 active deals and 10 exits.
Then there's Trump…
Trading uncertainty is making people stay on the sidelines. Apparently, all the impeachment chatter isn't helping either, according to the research.
USF's Mark Cannice concluded his report—and brace yourself, there's a whole heap of jargon coming—by saying this:
"With new sources and unprecedented amounts of capital being made available to new ventures" along with "evolving expectations of public markets for venture-backed firms in terms of paths to profitability, it could be argued that the venture industry is itself in the midst of a transformation."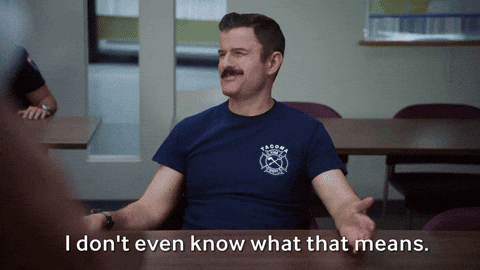 What the FUCK does that even mean?!
We'll tell you what it means.
TRANSLATION: Venture capitalists are basically sick and tired of startups burning through cash without being profitable in the hope that a massive IPO will get said venture capitalists their 10x returns on the back of sucker public investors.
And said sucker public investors have caught on to the shiznit. In other, less pretentious words, the gig is up.
(See how we did that in three words vs. three lines? 🔥)
But that doesn't mean there's no money to be made…

There are entrepreneurs out there who raise capital scale, just like there are VCs who don't just invest to cash out at IPO. Or you can always go catch an alley oop with Kobe and get straight back into the gains game. That's always an option…
'Till next time, #WealthGANG…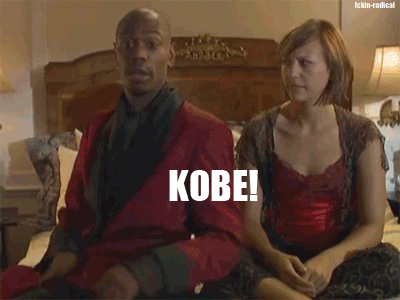 How Big Real Estate Moguls Avoid Taxes (And How You Can, Too) 👀
I was looking around Google for an old article on tax strategies and this five-year old video of myself happened to pop up.
I'm interviewing a tax expert about how real estate investors avoid paying taxes in perpetuity—AND how everyday citizens can do the same thing.
(Real estate—our TEMPLE I and TEMPLE II projects included—has a number of tax benefits savvy investors have capitalized on for years, including Opportunity Zone breaks and 10-year tax abatements.)
There's the 1031 exchange, of course, which I've shared with you guys before.
Just to refresh your memory, the 1031 Exchange allows you to roll over gains from your last project into a new property TAX FREE—as long as said property is worth the same or more.
But there's ANOTHER TAX LOOPHOLE that can take your portfolio to an entirely new level by splitting your capital gains into MULTIPLE properties.
So I thought I'd share it with you guys. 💎
You can check it out here.
Let me know what you think. 😎
PS: In our next update, I'm going to break down how real estate moguls get paid from their properties…tax free. 👀
PPS: If you want to learn how to implement generational wealth strategies like this one, you can join our NYCE wealth academy (TRIBE U) here.
How I run a $300M+ business from the beach…(and how you can TOO!)
Yes, you read that right.
If there's anything the pandemic taught us, it's that the paradigm of "office" and "workspace" has been shaken to its CORE.
Universities are teaching via Zoom, court dates are done virtually, FULLY REMOTE businesses are valued at $1B+, and legitimate Inc. 5000 startups are run from…wherever. 📲
This is my office for the day…
I am actually running our business from the beach, typing this from here.
It's 4:28 pm CET, which means it's 10:28 am EST and I am CRUSHING my to-do list.
(And the team will continue to crush it while I'm asleep. That's the 🗝)
So how did we get here? 
We launched NYCE and our mission to create 100,000 millionaires in March, 2020…just as the global COVID-19 lockdown happened. 😳
As a result, we shut down our main office and set EVERYTHING up to run remotely…
SMOOTHLY! And a system that allows us to outperform competition by 200%. (You can build this system, too. More on this in a second.)
Here's what we were able to do since then:
Gained 6M+ followers across all platforms 📈
Add 1500+ new apartments to the portfolio 🤑
Grow to $300M in real estate 🚀
105% investor returns 🎉
700K+ community members 🤝
And here's the best part…
Having team members in all the main time zones gives us a 24-hour work cycle vs. 9-5/eight-hour on-the-clock performance.
This means we get 3x the productivity of a similar company. 🔥
Let me repeat that…3x PRODUCTIVITY vs. our competitors.
Meanwhile our project management software grants us 24-hour TEAM-WIDE connectivity that tracks all tasks and lets us know if productivity dips even a little bit.
There is ALWAYS someone senior awake. It could be Martin in Barcelona…Nat in New York…Vineet & Arif in New Delhi.
All the while giving YOU GUYS wealth hacks and daily content. 🔥
OK, so how can you do it?!
Well, the first step is to have an actual side hustle you're launching. Not just an idea, a validated business.
MAJOR KEY: Do NOT spend money until you've made your FIRST DOLLAR! 🗝🗝🗝🗝
(You can catch a replay Business Launch masterclass here and see TRIBE member Nessa launched her business on the spot and got her first $45K client shortly after.)
One of the easiest ways to start is with Airbnb—you can start that in 10 minutes. Literally. (Here's a guide if you need it.)
Once you have your business, you build a virtual infrastructure (you really just need two softwares, which are FREE), manage the team accordingly and run the business from there.
I'm gonna put together a step-by-step video breakdown this weekend inside the new TRIBE U on the FIVE key things you need to do this for YOURSELF. 💵 💎
From what software to use, how to build a team, how to keep.
In the meantime, drop a comment if you're ready to build some wealth and any questions if you want more…
Let's get to work. 🙌
PS: If you can't be bothered with video and just wanna get to work, we're hosting a TRIBE U workshop that will help you get this process started on the spot. It's $479 $49. 🔥
EXCLUSIVE Q&A: This 26-Year Old Made $100K From Her IG In 90 Days. Here's How She Did It 👀
Yes, it's a pandemic. Yes, the economy is down. Yet, some entrepreneurs have found opportunity in the "new normal" (whatever that means). 
In the public markets, FAANGs are booming: Amazon and Netflix are up dramatically, fueled by the need for home entertainment…and shopping.
One of them is Ariel Adams, a 26-year-old South Virginia-based realtor. In April, at the height of the lockdown, she had exactly 1000 followers on Instagram. 
Fast forward to today, she's attracted over 100K followers, has made $100K in online sales (again, during the pandemic), and is now showing others how to do the same.
We sat down with Ariel to discuss how she made $100K in 90 days, what she sold, how she got her first customer, and how you can, too.
Let's get right to it. You work in real estate but were able to make $100,000 from your IG in three months. Let's start with the product. What did you sell?
Yes, that's correct. I was shocked myself! My sales came from my digital products, mainly my e-book From Instagram to Instant Money. My e-book dives into how you can optimize your Instagram profile to grow a following and sell your own product. I talk to the Instagram algorithm and how to beat it to ultimately monetize the platform. My other digital product is my course How to $ave Like the Wealthy. As a realtor, I would receive a lot of questions in regards to saving up for a down payment on a home. I decided to create a video outlining the best way to save money and accumulate wealth. Both of those products got me to six figures!
How did you secure your first orders? Who were your buyers?
My sales came from my following. I would collaborate with other brands with significant followings and post my product on their page. This drew in a lot of traffic to my products and also pushed me to 100k followers on Instagram. My buyers were typically people looking to earn passive income by selling a product or service through Instagram.
Was the objective of your advertising to gain followers and sell later? Or did that just happen as a byproduct of people buying your courses?
I never was trying to gain followers, I was always trying to sell. I think people would see my ad, go to my page, and then turn into a follower because I always provide valuable content on my page. My Instagram consists of personal finance infographics, real estate tips, and inspirational quotes. I think people naturally gravitated toward that and I was able to retain and gain followers.
How do you consistently market it? Is this a model anyone can use?
I try to set up placements on these bigger Instagram pages 2-3 times a week. I aim for business pages, women-owned business pages, and black business pages. My product resonates well with entrepreneurs looking to scale their business through IG. It is absolutely a model anyone can use. I recommend following the other steps I speak to in my e-book. This will ensure the most success.
Most aren't aware that partnerships can literally boost your business. How did you come up with the idea of collaboration and what made you target those pages exactly?
Being savvy to Instagram, I was always aware of Influencer Marketing. A lot of people think that's just girls posting brands to their million or so followers, but it includes placements with ANY brand that has a substantial following. I knew this was a key to success. Collaboration on bigger platforms would be the most helpful for my brand. I targeted people I thought would be interested in my product; women CEOs, entrepreneurs, e-commerce enthusiasts, etc. I made sure to stay within that niche.
How did you come up with this idea?
I was inspired by other online entrepreneurs. I saw them making thousands online and I thought to myself, "Hey, I can do that." So I decided to do it. I asked myself, "What am I skilled in? What can I teach people?" From my previous life managing artists in the music industry, I became an expert in Instagram. Combining what I studied at the University of Miami (Business) and my knowledge of Instagram, that's what sparked my e-book on the subject.
What's the number one advice you'd give someone who's looking to make money for themselves but isn't sure where to start?
My advice would be to write down what it is you're good at. Brainstorm what skills you have. Maybe you have a passion for food? Good, create and sell a cookbook. Maybe you're good at writing? You can become a freelance resume writer. We all have skills we can capitalize on. And if you need to learn how to market yourself, then Google is your best friend. Read, read, read. Self-educate and you will be on your way, and of course download my e-book to learn how to sell through Instagram!
Warning
: count(): Parameter must be an array or an object that implements Countable in
/homepages/28/d742565295/htdocs/clickandbuilds/WealthLab/wp-content/themes/zox-news-child/single.php
on line
683
You've reached your free article limit.
Continue reading by subscribing.
Already a subsciber? Login >
Go back to Homepage >