DATA: Are VC Investors Cutting Down On Checks?!
According to a recent survey, venture capitalists are worried there's too much money moving around the private markets.
For Q3, the Silicon Valley Venture Capitalist Confidence Index—a quarterly University of San Francisco undertaking for the past 15 years—scored 3.58 on a 5 point scale (5 indicates high confidence, 1 low).
"But 3.58 is still high….ish…no?"
Well. Not really. You've gotta look at how it's trending.
So how's it trending?
This quarter's index measurement dropped from Q2's index reading of 3.76—and below the nearly 16-year average of 3.70.
That said, it's better than Q4 of last year where investor confidence market the lowest index reading since Q1 of 2009, right around Recession time.
And with all the tech IPO activity this year—including BOTCHED ones like WeWork and not-so-good ones like Uber—investor confidence could be dipping even further. Especially with, what appears to be, IPO fatigue in the public markets.
And that may not play out well for valuations.
OK, so what's the deal?
A couple of factors.
According to the researchers, investors are catching stank face over the—quote— "lofty valuations due to a continuing enormous supply of capital being made available to new ventures as more mega funds ($500M or more) are being established."
ROUGHLY TRANSLATED: Mega investors—like WeWork sugar daddy SoftBank—are frustrated with poor returns.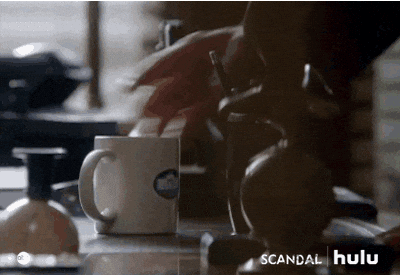 So what are the VCs saying? 
Well, the VCs chipped in with their two cents, in jargon, of course.
Menlo Ventures Partner Venky Ganesan says private markets have been fueled "by the availability of cheap capital and the surge of new entrants to private investing."
AllegisCyber's Bob Ackerman said something similarly jargon-y, adding there's "too much capital chasing too much undifferentiated innovation with unrealistic return expectations."
In other words: Too much money being thrown at ideas that aren't new ideas but expect to be the next Facebook from standpoint of traction.
On one side of the spectrum, then you have guys like Kobe Bryant, whose $100M VC fund Bryant is straight CRUSHING IT, with 18 active deals and 10 exits.
Then there's Trump…
Trading uncertainty is making people stay on the sidelines. Apparently, all the impeachment chatter isn't helping either, according to the research.
USF's Mark Cannice concluded his report—and brace yourself, there's a whole heap of jargon coming—by saying this:
"With new sources and unprecedented amounts of capital being made available to new ventures" along with "evolving expectations of public markets for venture-backed firms in terms of paths to profitability, it could be argued that the venture industry is itself in the midst of a transformation."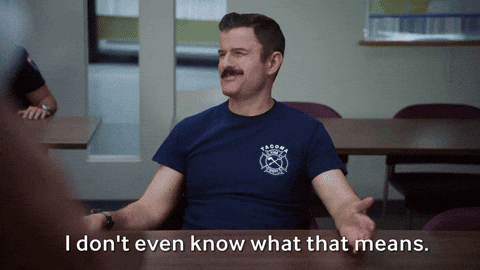 What the FUCK does that even mean?!
We'll tell you what it means.
TRANSLATION: Venture capitalists are basically sick and tired of startups burning through cash without being profitable in the hope that a massive IPO will get said venture capitalists their 10x returns on the back of sucker public investors.
And said sucker public investors have caught on to the shiznit. In other, less pretentious words, the gig is up.
(See how we did that in three words vs. three lines? 🔥)
But that doesn't mean there's no money to be made…

There are entrepreneurs out there who raise capital scale, just like there are VCs who don't just invest to cash out at IPO. Or you can always go catch an alley oop with Kobe and get straight back into the gains game. That's always an option…
'Till next time, #WealthGANG…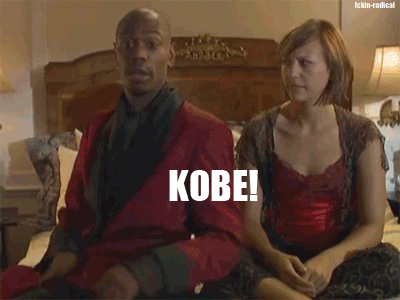 EXCLUSIVE Q&A: This 26-Year Old Made $100K From Her IG In 90 Days. Here's How She Did It 👀
Yes, it's a pandemic. Yes, the economy is down. Yet, some entrepreneurs have found opportunity in the "new normal" (whatever that means). 
In the public markets, FAANGs are booming: Amazon and Netflix are up dramatically, fueled by the need for home entertainment…and shopping.
One of them is Ariel Adams, a 26-year-old South Virginia-based realtor. In April, at the height of the lockdown, she had exactly 1000 followers on Instagram. 
Fast forward to today, she's attracted over 100K followers, has made $100K in online sales (again, during the pandemic), and is now showing others how to do the same.
We sat down with Ariel to discuss how she made $100K in 90 days, what she sold, how she got her first customer, and how you can, too.
Let's get right to it. You work in real estate but were able to make $100,000 from your IG in three months. Let's start with the product. What did you sell?
Yes, that's correct. I was shocked myself! My sales came from my digital products, mainly my e-book From Instagram to Instant Money. My e-book dives into how you can optimize your Instagram profile to grow a following and sell your own product. I talk to the Instagram algorithm and how to beat it to ultimately monetize the platform. My other digital product is my course How to $ave Like the Wealthy. As a realtor, I would receive a lot of questions in regards to saving up for a down payment on a home. I decided to create a video outlining the best way to save money and accumulate wealth. Both of those products got me to six figures!
How did you secure your first orders? Who were your buyers?
My sales came from my following. I would collaborate with other brands with significant followings and post my product on their page. This drew in a lot of traffic to my products and also pushed me to 100k followers on Instagram. My buyers were typically people looking to earn passive income by selling a product or service through Instagram.
Was the objective of your advertising to gain followers and sell later? Or did that just happen as a byproduct of people buying your courses?
I never was trying to gain followers, I was always trying to sell. I think people would see my ad, go to my page, and then turn into a follower because I always provide valuable content on my page. My Instagram consists of personal finance infographics, real estate tips, and inspirational quotes. I think people naturally gravitated toward that and I was able to retain and gain followers.
How do you consistently market it? Is this a model anyone can use?
I try to set up placements on these bigger Instagram pages 2-3 times a week. I aim for business pages, women-owned business pages, and black business pages. My product resonates well with entrepreneurs looking to scale their business through IG. It is absolutely a model anyone can use. I recommend following the other steps I speak to in my e-book. This will ensure the most success.
Most aren't aware that partnerships can literally boost your business. How did you come up with the idea of collaboration and what made you target those pages exactly?
Being savvy to Instagram, I was always aware of Influencer Marketing. A lot of people think that's just girls posting brands to their million or so followers, but it includes placements with ANY brand that has a substantial following. I knew this was a key to success. Collaboration on bigger platforms would be the most helpful for my brand. I targeted people I thought would be interested in my product; women CEOs, entrepreneurs, e-commerce enthusiasts, etc. I made sure to stay within that niche.
How did you come up with this idea?
I was inspired by other online entrepreneurs. I saw them making thousands online and I thought to myself, "Hey, I can do that." So I decided to do it. I asked myself, "What am I skilled in? What can I teach people?" From my previous life managing artists in the music industry, I became an expert in Instagram. Combining what I studied at the University of Miami (Business) and my knowledge of Instagram, that's what sparked my e-book on the subject.
What's the number one advice you'd give someone who's looking to make money for themselves but isn't sure where to start?
My advice would be to write down what it is you're good at. Brainstorm what skills you have. Maybe you have a passion for food? Good, create and sell a cookbook. Maybe you're good at writing? You can become a freelance resume writer. We all have skills we can capitalize on. And if you need to learn how to market yourself, then Google is your best friend. Read, read, read. Self-educate and you will be on your way, and of course download my e-book to learn how to sell through Instagram!
EXCLUSIVE Q&A: This 26-Year-Old Got 1M Instagram Followers In 1 Year. Here's How He Did It (And How You Can, Too)
The rise of social media—the internet, really—has created more young entrepreneurs, business rockstars and self-made millionaire than ever before.
Still, one of the most coveted goals for business people is to learn how to crush it on Instagram. David Dang, a young internet entrepreneur, figured out how to do just that.
As owner and founder of @entrepreneurshipfacts, David has managed to create one of the best, fastest-growing channels on IG, pumping out daily motivational content to 1.3M followers. (At the time of this interview, he had recently cleared 1M.)
In just one year, he grew it from 100K to 1M, drawing attention from mega influencers Tony Robbins and Dean Dean Graziosi in the process. Yes, really.
Because we love to bring you the best of the best, we decided to ask David exactly how he managed to grow it like that, what tactics he used and how you (yes, you) can do it, too.
What's up, Dave!

Hey, Phil.
Let's get right to it. You've managed to build a channel with tremendous growth and engagement. What made you start your @entrepreneurshipfacts and how did you grow it?
What started out as an Instagram page for my own personal growth, where I share my favorite inspirational quotes on business and entrepreneurship, and life, in general, really.
I've always knew that a corporate 9-to-5 is not my thing. Started my first little business when I was nine, I was quite an entrepreneurial kid.
Besides unlimited income potential, I love the freedom of being my own boss… I get to work where I want, whenever I want, without anyone telling me what to do or when I can take days off.
There's nothing like it.
To me, this kind of freedom is priceless.
What triggered it for you?
I fell in love with personal development in my teenage years, and happened to read a couple self-help books from Dale Carnegie, Napoleon Hill, Tony Robbins, Robert Kiyosaki, etc. They completely changed my life.
I think that's a common thing in hustlers. You just broke down the holy grail right there.
Yes. If you read any book from the authors I've just mentioned, you will realize a common theme that MINDSET is everything. It is literally the foundation to success, not how much resources you have or who you know.
I truly believe the life you've always wanted begins with your mindset. Despite having a university degree in Entrepreneurship & Marketing, I am now making a living with my online businesses, and also dabbling in investing.
What's your goal with your page?
Although I don't consider myself as being successful or an expert yet to tell people how or what to think, but my goal with this page is to hopefully inspire and influence people's mindset in a positive way. In turn, helping them achieve whatever goals they have in life.
You have over 1M followers. People are loving your content. And everyone wants to know: How?! How do you grow an account like this?
I am proud to say that I've never used any shady tactics or bots to grow my IG account. Everything is 100% organic growth. Besides that, you also need high quality content that people want to see.
Like any social platform, you must understand the platform algorithm and work with it. That's my biggest secret…
In part II of this article, Dave breaks down exactly HOW he selects his content and the secret sauce behind the engagement.
This Guy Co-Built A $4B Company In Four Years - And He Only Works 7 Hours A Day
Cal Henderson is pretty badass.
As co-founder and Chief Technical Officer of Slack — arguably the single most crucial role in any startup — Henderson has helped build a product from zero users to four million daily in just over three years.
About a year ago (cue Shmoney Dance!), Slack announced they'd raised $200 million in its fourth round of venture capital, putting the software at a WHOPPING $3.8B valuation.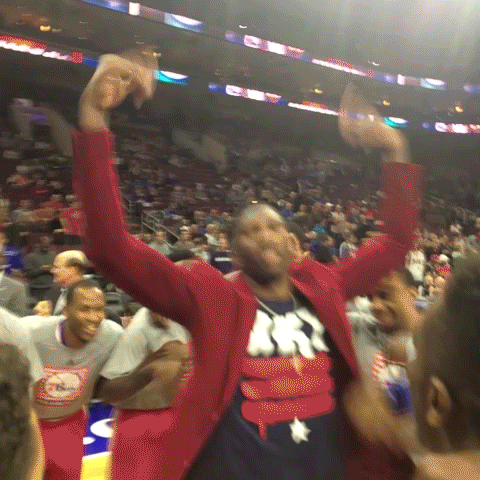 And unlike many all-time greats on #TeamNoSleep (think Leo DaVinci, Thomas Edison and Vince McMahon) — and the modern ones who call for 95-hour work weeks — this dude actually puts his Z's atop his to-do list.
In this Inc.com piece, check out how Big Cal — at 36 — gets down on the time-management end that allows him to work less than a part-time management consultant.
You've reached your free article limit.
Continue reading by subscribing.
Already a subsciber? Login >
Go back to Homepage >