DATA: Are VC Investors Cutting Down On Checks?!
According to a recent survey, venture capitalists are worried there's too much money moving around the private markets.
For Q3, the Silicon Valley Venture Capitalist Confidence Index—a quarterly University of San Francisco undertaking for the past 15 years—scored 3.58 on a 5 point scale (5 indicates high confidence, 1 low).
"But 3.58 is still high….ish…no?"
Well. Not really. You've gotta look at how it's trending.
So how's it trending?
This quarter's index measurement dropped from Q2's index reading of 3.76—and below the nearly 16-year average of 3.70.
That said, it's better than Q4 of last year where investor confidence market the lowest index reading since Q1 of 2009, right around Recession time.
And with all the tech IPO activity this year—including BOTCHED ones like WeWork and not-so-good ones like Uber—investor confidence could be dipping even further. Especially with, what appears to be, IPO fatigue in the public markets.
And that may not play out well for valuations.
OK, so what's the deal?
A couple of factors.
According to the researchers, investors are catching stank face over the—quote— "lofty valuations due to a continuing enormous supply of capital being made available to new ventures as more mega funds ($500M or more) are being established."
ROUGHLY TRANSLATED: Mega investors—like WeWork sugar daddy SoftBank—are frustrated with poor returns.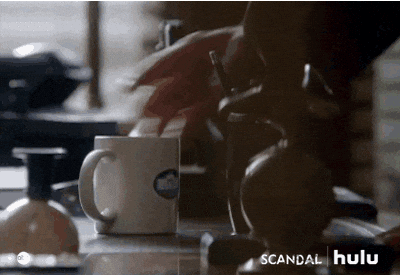 So what are the VCs saying? 
Well, the VCs chipped in with their two cents, in jargon, of course.
Menlo Ventures Partner Venky Ganesan says private markets have been fueled "by the availability of cheap capital and the surge of new entrants to private investing."
AllegisCyber's Bob Ackerman said something similarly jargon-y, adding there's "too much capital chasing too much undifferentiated innovation with unrealistic return expectations."
In other words: Too much money being thrown at ideas that aren't new ideas but expect to be the next Facebook from standpoint of traction.
On one side of the spectrum, then you have guys like Kobe Bryant, whose $100M VC fund Bryant is straight CRUSHING IT, with 18 active deals and 10 exits.
Then there's Trump…
Trading uncertainty is making people stay on the sidelines. Apparently, all the impeachment chatter isn't helping either, according to the research.
USF's Mark Cannice concluded his report—and brace yourself, there's a whole heap of jargon coming—by saying this:
"With new sources and unprecedented amounts of capital being made available to new ventures" along with "evolving expectations of public markets for venture-backed firms in terms of paths to profitability, it could be argued that the venture industry is itself in the midst of a transformation."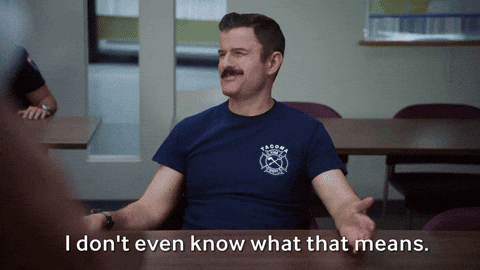 What the FUCK does that even mean?!
We'll tell you what it means.
TRANSLATION: Venture capitalists are basically sick and tired of startups burning through cash without being profitable in the hope that a massive IPO will get said venture capitalists their 10x returns on the back of sucker public investors.
And said sucker public investors have caught on to the shiznit. In other, less pretentious words, the gig is up.
(See how we did that in three words vs. three lines? 🔥)
But that doesn't mean there's no money to be made…

There are entrepreneurs out there who raise capital scale, just like there are VCs who don't just invest to cash out at IPO. Or you can always go catch an alley oop with Kobe and get straight back into the gains game. That's always an option…
'Till next time, #WealthGANG…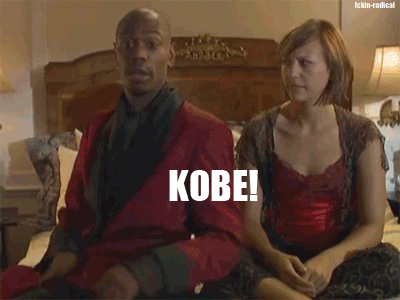 NBA Legend Kobe Bryant Passes Away At 41
NBA legend Kobe Bryant passed away earlier today in a tragic helicopter crash in Calabasas, CA, according to various reports. Four other passengers, including 13-year-old daughter Gianna, died in the crash as well.
There's no words to express the pain Im going through with this tragedy of loosing my neice Gigi & my brother @kobebryant I love u and u will be missed. My condolences goes out to the Bryant family and the families of the other passengers on board. IM SICK RIGHT NOW pic.twitter.com/pigHywq3c1

— SHAQ (@SHAQ) January 26, 2020
The news comes as a shock to not only the basketball community, but worldwide.
Since retiring in 2016, Bryant had reinvented himself as a venture capitalist, raising $100M in 2016 for a fund that's had made a number of successful startup investments, including Epic Games, the company behind the Fortnite craze.
As of Sept. 2019, Bryant Stibel had $2B in assets under management, invested in 28 companies, 10 exits, with three of them—Dell, Alibaba and National Vision—going public.
"It's finding that winning company as an investor," Bryant said when asked about what excited him the most: hitting the winning shot in the playoffs or finding a winning company as an investor. "Because I always expected to hit a game-winning shot growing up."
Overall, roughly a third of the 19 active companies in the portfolio is worth more than $1B.
Kobe was a legend on the court and just getting started in what would have been just as meaningful a second act. To lose Gianna is even more heartbreaking to us as parents. Michelle and I send love and prayers to Vanessa and the entire Bryant family on an unthinkable day.

— Barack Obama (@BarackObama) January 26, 2020
Bryant is survived by his wife Vanessa and three daughters, including a six-month old, born in June of last year. Along with a legacy that will live forever.
Rest in peace, Mamba.
Here's How Apple's CEO Tim Cook Starts His Day
Apple has became a trillion-dollar company. Despite the tech giant's great numbers, how does its CEO Tim Cook actually start his day?
In a recent Axios interview, Cook revealed he starts each day just before 4 a.m. with a strict morning routine.
What that consists of might surprise you: He reads user comments about Apple products.
"I like to take the first hour and go through user comments and things like this that sort of focus on the external people that are so important to us," Cook says.
In other words, he reads comments from fans, trolls and everything in between.
You'd think the CEO never bothers to read stuff like that; that he'd have an assistant ready to give him the rundown.
"And then I go to the gym and work out for an hour because it keeps my stress at bay."
Workouts can be super critical. Billionaires and other successful entrepreneurs cite fitness as a key component to their success (and overall sanity).
"I seriously doubt that I would have been as successful in my career (and happy in my personal life)," Branson once wrote in a blog post. "If I hadn't always placed importance on my health and fitness."
Gary Vee's '$1.80' Instagram Strategy To Hack Your Follower Count
Entrepreneur and bestselling author Gary Vaynerchuk—aka Gary Vee!— is one of the biggest business on social media today.
His IG currently boasts 4M followers while his YouTube has near 1.6M subscribers.
The CEO of Vayner Media, Gary uses (and absolutely loves) social media to propel the growth of his business, now valued at a whopping $125 million, which even includes a media franchise.
(And no, WealthLAB's not for sale, G.)
Obviously, if you're someone just starting out in business, you're looking for ways to get your business out there. How to get more followers.
For 90%+, you pick a couple of platforms, you post. More often than not, you end up with dwindling traffic, or no shares or comments.
So how do you get around that?
According to Gary Vee, you can get more followers and more engagement through a $1.80 strategy. (Well, sorta.)
Here's how you do it.
Make a list of every hashtag that fit the work your business does. Apart from this, check out the other tags people use when generating content similar to yours.
$1.80 strategy on instagram pic.twitter.com/ZxfDONb23v

— Gary Vaynerchuk (@garyvee) November 28, 2017
With this in hand, check out any hashtag for the top posts surrounding that description—and then share your two cents about it as a comment.
If you were to do this ten times over, your work would equal $0.02*9 posts*the hashtags= $1.80. (Yeah, kinda corny, but you get the logic.)
Check it out here, in his own words.
Over time, this can help you snag followers, and you will continuously learn about what matters to many of your followers.
Warning
: count(): Parameter must be an array or an object that implements Countable in
/homepages/28/d742565295/htdocs/clickandbuilds/WealthLab/wp-content/themes/zox-news-child/single.php
on line
681
5 Articles Left
Get unlimited access