5 Ways To Overcome The Fear Keeping You From Everything You Want
(Editor's Note: The following article is a guest post by superstar entrepreneur and tech investor Jonathan Schultz.) 
One of my favorite sayings goes something like: "everything you want is on the other side of fear." (I Googled this to learn that it's actually a quote from Jack Canfield, the Chicken Soup for the Soul guy. Finally, I know where this came from.) This is so true of both our professional and personal lives. If we're not doing the things we need to do to grow our business or take the next steps in our careers or personal lives, chances are there is an underlying fear holding us back.
It's so easy to blame inaction on other roadblocks like lack of time, money, knowledge, etc., but if we do a little deep dive into our true motivations … I think we'd find that more often than not there's fear of something that's stopping us. I know for me, that has definitely played a role in some of the things that took me longer to start than I would have liked.
Maybe it's a fear of change. Or, a fear of failure? It could also be a fear of being uncomfortable or a fear of the unknown. I think for many leaders, a fear of letting others down is a big one, too. I know that is one I hold close to my heart.
Tony Robbins is famous for telling us that we'll do more to avoid pain than we will to gain pleasure, and I think this is so true — even in business. Everything we do is to either run away from pain or experience pleasure. In essence, he says we need to flip this principle upside-down to focus on the pain. Instead of basking in the pleasure of overeating, for example, focus on how you feel full and tired and heavy when you overeat. After enough time, you'll associate overeating with the pain and not the pleasure and it will be easier to control.
I would argue that if we merge these two principles — facing our fears and focusing on them, rather than avoiding them — that we can see great results. So, for someone who tries to deploy these strategies … here are a few ways that the pros say we can overcome our fears:
#1. UNDERSTAND AND RECOGNIZE THE FEAR
You can't change something that you don't acknowledge. It's important for us to recognize our fears in order to ultimately face and overcome them. When you do this, you might even realize that your fear isn't well-founded — that it doesn't even make sense.
#2. CONSIDER THE WORST-CASE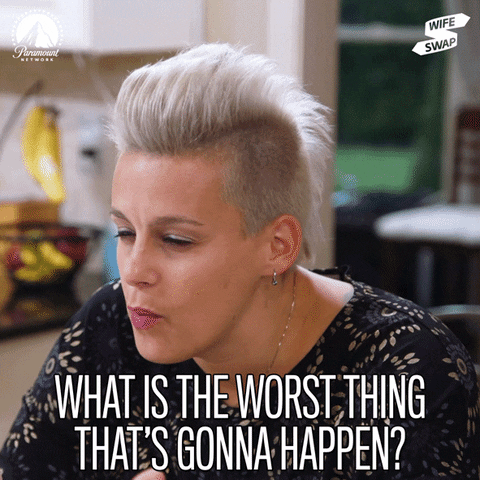 This might sound counter-intuitive, but a lot of experts say that you should then consider the worst-case scenario. What would happen if this fear really came true? In most cases, even the very worst-case is not really that bad.
I guess if the worst-case is actually really, really horrible or you're approaching something that's super high-risk … you should probably stop right here.
#3. NOW THINK OF WHAT THE BEST OUTCOME IS
Okay, now we look at what the best outcome is. What's the best-case scenario. How would it impact your personal life? Your business? Your future? More often than not, we'll find that our worst-case scenario isn't really that bad and that the best-case is really rewarding and/or potentially fruitful for us. And, honestly, we're usually wrong anyways. So, sometimes it's almost better just to push forward and learn by the experience.
#4. FACE YOUR FEAR
Now that we know the two possible outcomes, it's time to face our fears. Find a strategy or mentor to help you push through. Let's say your fear is a fear of the unknown — you can work with a mentor who has a great grasp of that topic or read some books or take a class. Taking action towards meaningful goals and having a plan to achieve them — to push through the fear — can help you see the light on the other side.
#5. KEEP IT UP
One thing that I like to remind myself is to do something every day (or week) that scares me. I want to push myself to be outside of my comfort zone because that's where real learning and personal growth begins. This doesn't mean you have to go sky diving or rock climbing, but finding little ways to push yourself each day will only add to your growth as a human.
What are your biggest business fears? Have you challenged yourself to face and overcome them? Do you do something every day that reminds you to be tougher, stronger, more engaged? I'd love to hear how you're facing and overcoming your fears. Let's continue this over on my LinkedIn page …
Jonathan Schultz is an entrepreneur, real estate tech investor and influencer. He's the co-founder of Onyx Equities, a leading private equity real estate firm, and has been voted one of the most powerful people in real estate. Follow Jon's blog here. 
Law Of Attraction: 7 EPIC Conor McGregor Quotes On Success
In less than three years, Conor McGregor has risen from an unknown entity to a global icon, smashing every financial record in the UFC — a huge reason the fight organization sold for $4.2 billion in 2016.
In November of 2016, McGregor completed what he, in his own words, had visualized throughout the whole year — hoisting two belts high atop the UFC cage in Madison Square Garden as the only two-belt world champion in the organization's history.
Less than a year later, McGregor pocketed another $100 million as he, somehow, landed a mega-fight with undefeated boxer Floyd Mayweather (despite no boxing experience) in what was projected as the first billion-dollar fight in human history.
His secret? Well, The Secret — the law of attraction.
"If you have a clear picture in your head that something is going to happen and a clear belief that it will happen no matter what then nothing can stop it. It is destined to happen. It's perfect."
Offering a window into Conor's mind, we put together 7 epic quotes on the law of attraction.
1. On visualization
"This is the law of attraction. In this struggle, when things are going good and you visualize good things happening , that's easy. What's not easy is to do is when things are going bad and you're visualizing the good stuff. And that's what I was able to do. Visualizing good things in times of struggle, when you can do that, that really makes the law of attraction work."
2. Appreciating surroundings
"You need to appreciate your surroundings and be grateful for it, and that's when good things happen. To have that bitterness and negativity, that's when things go bad. I think the fact that I appreciate everything and that I'm grateful for the things around me, that's why it's going so good for me."
3. Manifesting
"If you can see it here," he said at the UFC 194 press conference in December 2015. "And have the courage enough to speak it, it will happen. If you put out what you truly believe in, it will create the law of attraction and it becomes reality."
4. Self belief
5. The power of choice
6. Manifesting a Bentley
"Even though I was having trouble at home, even though I had no job, I was still able to feel like it was. Basically using my imagination, like a kid, using my imagination. I was driving my girlfriend's car, shaking down the road. And I swear to God, I was sitting in traffic and visualized — holding the steering wheel, visualizing — driving a brand new car, visualizing good things."
7. "I done everything I said I was going to do."
"I done everything I said I was gonna do. I was LAUGHED at when I was gonna win my second world title. 'That's not going to happen.' An Irishman winning a UFC [world title] — I was laughed at when I said that. And I done. It's only January 2017 and I'm already the face of the UFC. The face of boxing. The face of the WWE. And the face of Hollywood!"
5 Time Management Hacks For Your Work/Life Balance
(Editor's Note: The following article is a guest post by superstar entrepreneur and tech investor Jonathan Schultz.)
Everyone strives to maintain that perfect work-life balance. Having a fulfilling career and healthy home life is a tough combination to achieve, but if you learn how to manage your time well, it can be one. Here are five time-management hacks to keep your work/life balance in check.
HAVE A REALISTIC SCHEDULE
Setting a schedule the night before is a classic trick that is entirely effective. A to-do list allows you to cross off the things you have accomplished and gives you a sense of gratification. It also is a great motivator to keep completing tasks until you have finished everything for the day. The key is to be realistic about what you can accomplish. Don't jam your schedule leaving little to no room for breaks or downtime. This will do the opposite of helping you maintain a solid work/life balance.
Try this tech: timetrade for Salesforce
BREAK TASKS UP
It can be so overwhelming to look at a huge task you need to do if you don't break it down into smaller tasks. Instead of trying to clean your entire home in one day, clean different areas of your home on different days. This way, you won't be overwhelmed by these larger projects and you can actually finish them on time.
Try this tech: Monday.com
SCHEDULE "ME TIME"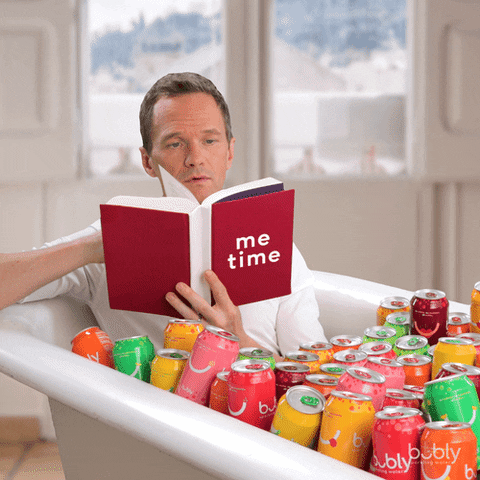 If you are constantly working and always on your phone or laptop, there is a good chance you are not relaxing or giving yourself a much-needed break. When you get home from work, put your phone away and revel in some "me time." Do something to unwind and disconnect from work completely. Take a bath, read a book, watch TV or exercise. Just do something that will help slow your mind down and create a degree of separation between your work and home life. This is one of the most important hacks to maintain a healthy balance.
Try this tech: Toggl
DETERMINE YOUR PEAK HOURS
Are you typically up before the sun or staying away until 2 am? Knowing what time you operate the best at will help you schedule your most tedious and important tasks at this time. If you are a morning person, perform your tasks the require the most focus in the morning. You can use the afternoon or night to do repetitive tasks like making calls or catching up on emails. You may discover that what usually takes you an hour to do in the afternoon only takes you thirty minutes to do in the morning.
Try this tech: Screen Time
BOOST PRODUCTIVITY
Two of the biggest things we neglect are sleep and exercise – two things that can actually significantly improve your productivity. Studies and research have proved that exercise can help keep you alert, making it much easier to accomplish tasks. Of course, getting enough sleep and getting in short naps throughout the day can do amazing things for your mental health and helps you from feeling fatigued and burnt out. If you are more productive at work, you can get home earlier from work and have more time for yourself.
Try this tech: Noom and Mindfulness
Jonathan Schultz is an entrepreneur, real estate tech investor and influencer. He's the co-founder of Onyx Equities, a leading private equity real estate firm, and has been voted one of the most powerful people in real estate. Follow Jon's blog here.
Openstage: 3 Brilliant Gems From Investor/CEO David Meltzer
In case you missed it, one of our previous openstage events featured an all-star crew of entertainers, DJs, and—of course—a super entrepreneur on the stage.
Just a quick 411 on what openstage is…
So once a month, WealthLAB hosts an exclusive, limited-capacity event in Brooklyn, NY with a rockstar entrepreneur on stage, basically breaking down their secrets to success. 
(Then there's standup comedy, DJs, SICK cocktails and networking, but that's another story for another time…)
This time, we had none other than legit rockstar entrepreneur, social media star and investor David Meltzer on the stage, interviewed by real estate developer and WealthLAB founder Philip Michael.
David's a Top 100 business coach, one of the most sought-after public speakers and host of Entrepreneur Magazine's super podcast "The Playbook."
(You may have seen him on Gary Vee's stuff as well. That's the guy he built his following with.)
And of course the talk was EPIC. Here are three brilliant gems dropped by David on stage. 
1) Say thank you every day 
One thing most people don't do is appreciate the things around them. Of course, the vibration of gratitude triggers attraction, a 0.1-second strategy David said you can implement immediately. 
"It took me nine months to do," he said. "But now that I do it, things that I want in life come to me faster, I'm happier and my life is abundant."
The strategy? Simply say "thank you" before you go to sleep every night for 20 days. 
"It will change your life," he said. 
2) What your parents need from you
"Your parents only want to know a few things," David said during the talk, after which many became emotional. One, that you're healthy. That you're happy. That you love them.
"That's all they want to know," he says. "So take a minute to text them or call them and tell them you're happy, healthy and that you love them."
3) Building a following: why followers don't matter
Of course, David's managed to build one of the fastest-growing channels on social media, propelling to nearly 300K Instagram followers, seemingly overnight. 
"I didn't know what DM'ing meant," he said, bringing laughs from the crowd. "I thought it was saying your initials to indicate a message."
When asked by Philip—who, like David, has a column on Entrepreneur.com—on how to build a following, his message was clear. Number one, know Gary Vee. "I was consulting for their sports agency. He became my mentor on social media," he says.
Now, if you don't know Gary Vee, you still have access to people who can help. "Never be afraid to ask. People would love to help," he said.
More importantly, don't worry about the followers. Just worry about building ambassadors. "Selena Gomez has 166M followers but can't sell out a movie," David said. "So what does that tell you?"
Instead, playing the long game, impacting two people who then impact two and before you know it, your reach compounds. Naturally. 
Warning
: count(): Parameter must be an array or an object that implements Countable in
/homepages/28/d742565295/htdocs/clickandbuilds/WealthLab/wp-content/themes/zox-news-child/single.php
on line
683
5 Articles Left
Get unlimited access