4 Reasons The Corona Virus Could Make You Very Wealthy, Very Quickly
"Those who remain calm in the eye of the storm are those who stand tall when the smoke clears." — Myself.
"The time to buy is when there's blood in the streets." — Not myself, but Baron Rothschild.
Yes, it's all over the news. It's here so we might as well make the best of it. And the best part of all?
It's the best time to be a resourceful entrepreneur. Like the good Baron says, when there's blood in the streets, is the time to get down. 
I wrote a story awhile ago on BiggerPockets, based on a coffee chat with super entrepreneur Neil Patel, basically outlining why mass scares are gold rushes. 
Here are three ways this "COVID-19 pandemic" are creating mass opportunities to get ahead in the game. Especially as it pertains to real estate (which never will go out of style), stocks, and just opportunity, period.
1. Stocks are plunging for no other reason than panic
The world is pausing right now. Shutdowns everywhere. Stocks, with solid fundamentals, are plunging into the abyss with no end in sight. 
Per the New York Times, the airline industry alone is seeking more than $50B in grants, loans and tax relief from Washington.
So what does that mean? Well, it means that you can pick up stocks for pennies on the dollar. And when the dust settles and life goes back to normal (trust me, it will), you will have INSTANT gains.
If you're looking for a place to look, CNBC's stock expert Jim Cramer picked out 10 strong tech stocks to look into (Shopify and Square were two; not bad ideas) where the fundamentals are robust but value plunged for no other reason than…you know. 
2. Interest rates just dropped to (near) zero…
In Europe, negative interest rates have been a thing for quite a while with outrageous mortgage rates in the 0.5% range. 
Now, because of all this chaos, the Federal Reserve took emergency action, cutting interest rates suddenly and dramatically to close to 0%. 
The move was done in a reactive attempt to try to offset the impact of the coronavirus outbreak and stimulate some spending action.
So what does that mean? Well, it means that if you own real estate, assets, anything, you can refinance and cash out. 
In even more layman's terms. If you have a mortgage at 4%. Cut that bad boy to whatever low ish they'll give you, save that extra.
Or even better, refinance your property. Let's say you owe $300K on your $500K property. With interest rates down, refi at $350K, pocket the $50K and launch your business idea. 
(And don't forget about all the tax benefits that await on the other side.)
3. People are going to get tired of each other
According to Forbes, divorce rates go up when the economy goes down, with economic uncertainty putting a strain on once-happy homes. 
These quarantines are forcing people to be with their spouses, which leads to either one of two things: family additions or family reductions.
"Scary times have the potential to drive people together or apart," Pepper Schwartz, a psychology professor at the University of Washington, told Quartz in an email.
And when couples split, the assets have to be divided evenly, opening up opportunities for shrewd investors.
See where I'm going with this? Yes, we must prepare for the strain. But also prepare for the opportunity. 
4. People are sitting at home, BORED
So what does this mean? Well, it means that no sports are on, no entertainment options, reducing attention to Netflix and social media. 
That also means that NOW is the perfect time to start blogging, posting stuff on social, testing out your new business idea. Launch a #corona drop-shipping clothing line on Shopify.

Whatever it is, hit 'em with the Nike (#justdoit) and do something. The majority of people are at home going crazy, trying to figure out what to do. 
Take advantage. And let's face it. Do you really want to be this exposed to a crisis in the future? If you have your own business, you wouldn't have to worry about your job shutting down…
10 Ways To Avoid Financial Stress
If financial difficulties are keeping you awake at night, take action and tackle your problems head on otherwise they are likely to get worse. The ability to pay for rent, mortgages, bills, and food are fundamental to our quality of life.
It is important to plan for future financial hardship by making saving a goal and budgeting carefully. It's impossible to predict what will happen in the future, so to cushion any financial hardship, it's worth putting a little money aside each month.
Developing a savings plan now will enable you to get on with living your life stress-free!
Reduce monthly bills
List all your current outgoings and look to see if you can make any savings. Often it's tempting to keep the same standing order from the same insurance company for year upon year. You are likely to be paying too much for your premiums and it's worth shopping around and switching.
Look at the amount of interest you are paying on loans, mortgages and credit cards, you could be able to secure a better deal. One thing to remember is to check your credit score if it is poor lenders won't give you the best interest rate.
It is possible to repair your credit score by using the expertise of a credit repair company.
Utility bills can be reduced by switching utility providers. Use an online comparison site to secure the best deal. Switching is easy as most of the work is completed for you by your new supplier.
Budget
To budget carefully you need to be in control of your spending and to be in control you need to be aware of your income and outgoings. List every necessary outgoing that must be met on a monthly basis and you will be left with an amount which will have been spent on miscellaneous items such as eating out.
You can then design a budget plan so that you can put a certain amount into a savings account. You will probably be surprised at how much your morning coffee costs when added up over the month.
Cut it down to once or twice a week and you will make significant savings.
Make savings work to your advantage
Savings (if you have them!) can work to your financial advantage. Ensure you choose the best financial products that give the maximum return on your savings. Financial products change rapidly to factor in a financial audit of your savings every couple of years to check savings are in the best account.
You could also consider investing your savings property or financial shares. This has the potential to be lucrative but is not without risk. Consider hiring a professional and independent financial advisor for advice.
Ideally, you should set apart some of your salaries each month in order to build up an emergency fund. Life can be unpredictable and without savings to fall back on, your car breaking down or your roof leaking could plunge you into more debt as you borrow to rectify the situation.
Savings will cushion the blow of any financial hardship.
Stop Paying Extra Bank or Late Fees
Late fees are not helping you. They add up over time – fees can even accrue fees!
If you are the kind of person who always forgets to pay their bills on time, you can get around this by automating your finances so that the money automatically goes out of your account.
You should also avoid making any extra charges on your credit card unless you are sure that you are able to pay it off in full at the end of the month.
Don't Pay Full Price!
Paying full price is a really common financial mistake that a ton of people make.
In today's world, you can find a sale on just about any item. If you see something you need at the store, take a few moments to shop for it online and you'll probably be able to save 10-20%
Not only does this method stop you from overpaying, it also gives you a moment to think and decide whether or not what you were thinking of buying is actually a worthwhile investment.
Create a Financial Defense Plan
All of us need to not only earn our living and grow our finances if we're to live a comfortable and happy life, but we must also defend them.
That means ensuring you stay rational, sensible and forward-thinking in all matters related to your financial health.
There are a few considerations you can take care of in order to make this so, and generate a cognitive and systemic financial defense to keep your money yours, and flowing in the direction you most want.
Here are the keys to defending your financial interests
Know Good Lawyers
The most important thing is to have good counsel and good advice. So, hire the best attorneys that you can afford. From real estate to contracts to brand protection, you need someone behind you making sure you aren't making any major missteps.
The world practically runs in the courtroom now, unfortunately. So, with good attorneys on your side, it will keep you out of the courtroom and focused on running your business.
Have A Contingency Plan
It's always best to have a fail-safe.
This might mean never tying up all your investments in one basket. It might mean diversifying your investments .
Or, it could mean allowing only one or two financial handlers to have any kind of insight into your money matters in the first place.
The key is to be able to have a solid plan but also be able to pivot to something else should the first plan fail.
With the willingness to keep a backup plan, or a mode of operation to take when something fails or doesn't go the way you expect, you at least won't lose anything.
Keeping a solid contingency is also reliant on keeping solid discipline with your financial means – without this none of your decisions are likely to land effectively.
Pore Over Contracts
Whenever signing a contract, or forging a new one, you need to know exactly what terms are referring to.
You also need to read between the lines, and consider what situations a certain stipulation could affect in the future. Remember, even vaguely written terms in a contract do not fall there unexpectedly.
They are either there to make or defend a certain form of income, or persuade and dissuade a certain type of behavior. Every word counts.
Remember the first recommendation? Well, here's where they come in. But, it's important to know how to read and interpret the contracts yourself as well.
Study contract terminology and simply dedicate the time to observe and understand.
Look For Weak Spots
What are the weak spots in your defense system?
Could it be family members having access to your accounts? Do you think it could it be emotional family members asking for financial help, when this is not genuine?
Or perhaps it could it be the services you bank with.
Don't forget about the way you log in to your accounts and store passwords.
To prevent your finances from being breached, keep up to date on modern security measures. From there, you should be settled.
Conclusion
To reduce your financial stress, the key is to lower your costs, increase your passive income, and protect your assets.
This article originally appeared on IdealREI.  Follow them on Facebook, Instagram and Twitter.
The TRIBE app is LIVE!📱 Here's how it all started…
Last November, our TRIBAL CHIEF posed a simple question.👇
We received dozens of messages and emails from you all expressing interest in joining the collective. 👇
So, we went to work.
Within ten days, we had the first MVP (minimum viable product). So, we returned to you and asked if any of you would be willing to check it out and give us feedback, aka beta test. 👇
That following weekend, we put TRIBE in the hands of a few beta testers. Each user scanned the site, clicked every link, and pinpointed any errors during the meeting.
Armed with the feedback we collected, our team made the necessary updates to the site.
That following Monday, December 21, 2020, we conducted a special edition of our FB Live 10 Questions. We used this episode to soft launch TRIBE just to our Facebook community. In addition, we used that time to conduct a live walkthrough and answered questions we received regarding TRIBE.
After that 10 Questions session, we officially launched TRIBE and opened enrollment. We were expecting a few submissions, but instead, we received hundreds of applications!!!
Each submission allowed us to learn more about you and helped us define ways we can serve you best.  
We ask questions like
What interests you the most?

Have you started a business before?

Have you invested (stocks, bonds, real estate, etc.) before?

And most importantly, why do you want to join our community?
This stage of the journey is called audience development. We learned that 53% of you were entrepreneurs and that over 70% of you were super-focused on learning about investing both in the stock market and real estate.
Best of all, we discovered that 78% of you were willing to commit 5-10 years to learn how to become millionaires. Yay!🙌
Knowing your audience is so important, no matter what business or industry you're in. With this data, we were able to craft virtual experiences that would help you reach your goals. For example, we outlined a calendar of events focused on real estate, stock investing, goal-setting, and entrepreneurship.  
We spent the first few weeks getting to know our founding members through virtual meetings, coaching sessions, and events.
We made a conscientious effort to communicate with members through email constantly. But we needed a better way to stay in touch and share updates. 
With that in mind, our tech team searched for a solution. In the meantime, we created a group chat through WhatsApp.
We used that chat room to share updates and connect with our members.
In February 2021, we began building the TRIBE social network platform. Our goal was to funnel all community events, updates, and networking under one umbrella.
Our team spent hours designing branded creatives like banners, thumbnails and creating content like how-to articles and videos to populate the network.
We shared the upcoming news about the platform with our founding members first and asked them to check out the site and share their feedback. For the first two weeks, the TRIBE social network was exclusively available to them. However, once they gave us their approval to move forward, we opened doors to the entire wealthgang.
The platform went from founding members to thousands 💪! Not to mention 175K+ (followers, TRIBE members, app downloads, etc.) across the entire NYCE ecosystem. It feels like it all happened overnight. 🔥🔥🔥
As more members joined TRIBE, we conducted more virtual experiences. In addition, we ensured that all events were recorded in case some members were unable to attend; we could share the replay.
However, as demand for replays grew, we knew we needed a better solution to deliver on-demand access.
TRIBE TV was born. To us, it's Netflix for financial literacy. Through TRIBE TV, you can learn at your own pace.
As the community continued to grow, we added more membership perks like 1:1 and group coaching sessions from experts and 30-day challenges.
So, what's next for TRIBE?
Today, I am happy to announce that the TRIBE app is now officially available in the App Store and Google Play. (Here are the direct links to dowload: iOS and Android! You can also use Text Me the App here to text yourself and others a quick link to download the app.)
That's right, a community fueled by a simple social media post has grown to thousands of members, over 100 virtual events, dozens of success stories (hey, Donna!), and now there's a standalone app!
You know what? We could not have done it without you, our TRIBE community.  🙏
What's the lesson in all of this? Just start. No matter where you are in life, just start. Start that blog, launch that side hustle, apply for that mortgage loan, invest in that index fund, build that website. No matter what you desire to create, just do it.
You'll never be ready. We weren't prepared to build a community that serves thousands. We weren't ready to produce over 100 virtual events in less than a year. We weren't ready to build a streaming platform. And we certainly weren't ready to build two mobile apps in less than 12 months, but we made it happen.
Why? Quite frankly, it's pretty simple for us. These initiatives move us one step closer to creating 100,000 millionaires. That's the gasoline that fuels us and keeps us moving. That's more important to us than anything else.
Through hard work and hardcore commitment, we did it! And you can too!
To recap📝:
Always start with why? Our why is always to move one step closer to creating 100,000 millionaires

Build an MVP

Test, test, test

Talk to your target audience so you can learn more about them and their needs

Build solutions to their headaches

Always add value

Work your ass off!
P.S. Don't forget to leave a 5-star review in your app store when you download the new TRIBE app😉! Here are the direct dowload: iOS and Android links.
P.S.S. I recommend that you also delete/disable notifications from the Mighty Networks mobile app. Otherwise, you may receive duplicate notifications about TRIBE.
Business Insider Executive: Don't Hire A Candidate If They Don't Do This
Hiring someone new for your company is never easy. They're putting their best foot forward in the interview. And you never really know what they can do until you try them.
So how do you know which candidates to move forward with?
Executive managing editor of Insider Inc. Jessica Liebman says there's one thing that will disqualify a candidate right away.
"When I first started hiring, I came up with a simple rule," Liebman wrote in a Business Insider article last week. "We shouldn't move a candidate to the next stage in the interview process unless they send a thank-you email."
Liebman says that she came up with this rule in 2012. And seven years—and hundreds of hires—later, the rule still stands.
"As a hiring manager, you should always expect a thank-you email," Liebman says, "and you should never make an offer to someone who neglected to send one."
Why? Two important reasons, she says.
1.It shows the person wants the job. 
In other words, if they don't send a thank-you note, they probably weren't that interested to begin with. "The handful of times we've moved forward with a candidate despite not receiving a thank you, we've been ghosted, or the offer we make is ultimately rejected," Liebman says.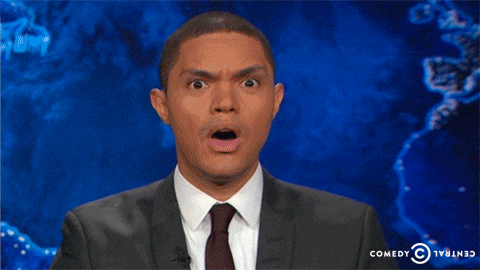 2. It gives more information about the candidate and characteristics that may make them a good fit.
"The candidate is eager, organized and well-mannered enough to send the note" Liebman says. Plus the person shows resourcefulness by finding an email that wasn't given.
At the end of the day, the thank-you email does not guarantee the position but it does assist in the elimination process.
5 Articles Left
Get unlimited access