VIDEO: Inside Kobe Bryant's Mamba Mentality—And How It Got Him 5 NBA Championships
Kobe Bryant is one of the best basketball players of all time. That's a given.
Hyper competitive and insanely driven, Kobe—channeling his "Black Mamba" alter ego—has always pushed himself to the max.
His aggression and drive on and off the field has helped him win multiple NBA titles, launch a successful VC fund, all the while clinching a $500M+ net worth.
In this video, Kobe shares exactly how his mindset helped him reach the heights he did.
The Billion-Dollar Man: How Floyd Mayweather Built His Business Empire
Floyd Mayweather may be just about 147 pounds, but when it comes to building his wealth, he's got his numbers high.
Pitched by Forbes as the world's highest-paid celebrities, the former boxing champion trumped top actors such as George Clooney and Dwayne Johnson to top the list.
With hundreds of millions in earnings from UFC, Mayweather has also channeled his business prowess off the sports arena. Here's how he's building his business empire.
[CHART] The Fintech 250: These Startups Are Transforming Finance And VCs Are Loving It
CB Insights recently released their second annual Fintech 250, their list of 250 of the top fintech startups who are transforming the financial services industry through software and technology.
2018 FINTECH 250 INVESTMENT HIGHLIGHTS:
Unicorns: 30 of the Fintech 250 companies have become unicorns by reaching a valuation of $1B or more
Funding Trends: Since 2017, these 250 private companies have raised $31.85B across 373 deals.
Mega-rounds: From 2013 – 2018 YTD (10/16/18) there have been 83 mega-round ($100M+) equity investments to this year's Fintech 250, with 33 of them in 2018 YTD. This year's cohort has already seen more mega-rounds in 2018 YTD than 2017's Fintech 250 list in all of 2017, with 23 mega-rounds investments.
Outside the US: 44% of the 2018 Fintech 250 are based outside the US. The UK is home to the most Fintech 250 companies outside the US, followed by India.
Top VC Investor: Ribbit Capital is the top investor in Fintech 250 companies, having backed companies on the list including new 2018 unicorns, Nubank, Revolut, and PolicyBazaar as well as returning Fintech 250 companies Robinhood, Wealthfront, Gusto, Coinbase, Cross River Bank, and Upgrade.
Top Deal: Ant Financial raised an unprecedented $14B Series C in Q2'18 that included General Atlantic, Warburg Pincus, GIC, Sequoia Capital China, Silver Lake Partners, T. Rowe Price, Temasek Holdings, and Primavera Capital Group, among others.
Most well-funded: Ant Financial is also the most well-funded company on the Fintech 250 list having raised approximately $19.1B across 4 investments.
SINCE THE 2017 FINTECH 250:
2017 vs. 2018 quick stats: 2018's list has seen more equity investments and venture funding in 2018 than 2017's list saw last year.
2017 Fintech 250: 2017's Fintech 250 list saw 22 exits, 11 through IPO and 11 through M&A.
Lyft Just Announced Their IPO…
…and they beat Uber to it. Just like they wanted to.
News just broke that Lyft has taken the first step towards going public by filing confidential documents with the SEC for an IPO.
Valued at $15B, Lyft didn't reveal shares it expects to offer, nor a price range. But Lyft did say the IPO will happen as soon as the SEC finishes its review process.
According to sources, that could be as early as Q1 next year, depending on how quickly the SEC reviews its filing. Lyft's valuation is likely to end up between $20B and $30B, one source told Reuters.
By going public first, Lyft—whose JP Morgan/Credit Suisse and Jefferies all-star banking team will underwrite the IPO—gets a big win over its chief rival Uber.
According to rumors, Lyft CEO Logan Green was caught dancing in a local Silicon Valley bar like…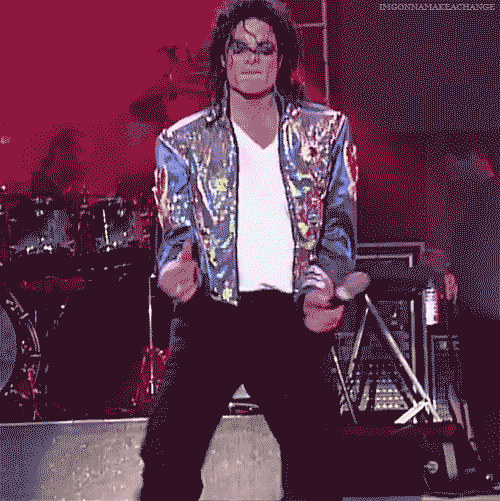 These are just rumors at this stage, however.
Now we wait for Uber…
Expect Lyft's IPO to generate massive hype, all the while setting the stage for Uber to join Lyft on Wall Street.
Two of the most hyped unicorns, Lyft and Uber have become insanely popular investment targets, even though neither have yet to turn a profit. (Unprofitable IPOs has been par for the course in 2018; nothing special there.)
As it stands now, UberEats alone is valued higher than Lyft's $15B. Lyft will want to change that, especially as its private investors seek to score big exit bags. The $20B to $30B IPO target will accomplish just that.
Just for reference, Uber recently got a reported $76B valuation on the private markets. But according to reports, Uber's looking for a $120B valuation on the public markets.
Still the most valuable startup in the world, Uber brass says their IPO will ultimately end car ownership.
So why did Lyft want to go to the public markets first, just for petty bragging rights?
That's probably some of it.
But more importantly, by IPO'ing first, Lyft gains the "first-mover advantage" over Uber.
Plus, Lyft now can help steer growth expectations as well as moneymaking potential of ride-hailing services, said Rohit Kulkarni, managing director of SharesPost, which focuses on privately held companies going public.
A big question mark centers around the issue of drivers. According to one study, 96% of Uber drivers quit inside the first year.
How will this affect investor appetite in a company that relies heavily on part-time workers who tend to quit as soon as they find better paying gigs.
One MIT study said Uber drivers make a pathetic $3.37 per hour, once subtracting expenses. In fact, 30% of drivers "are actually losing money once vehicle expenses are included," the study said.
"The 'cab-hailing-system' has been antiquated and left as a dinosaur of yesteryears," Jeff Zell, senior research analyst and a partner at IPO Boutique in Florida, told Reuters. "The good news for ride-sharing is that it's a market that has shown to be penetrable."
The Lyft opportunity
One of Lyft's challenges will be how to adapt to market changes like autonomous cars.
"With autonomous cars on the horizon, it is anyone's guess where this sector goes in the future. But Uber and Lyft, as name-brand leaders, are leading the race and will have the war chest to be major players for years to come."
Sure, Lyft still is a distant second in the ride-sharing category. But it's been gaining market share due to a series of Uber incidents, including senior execs leaving, accidents and revelations of sexual harassment.
Next year's IPO should bring more buzz, more attention to Lyft, which then makes more people aware of Lyft as an alternative to Uber.
Your move, Dara…