Mastering Decision Making: 7 Great Quotes From The Richest Man Alive
"You have to realize: decision making isn't one size fits all," said Bezos at a gala this month held in New York by FIRST, a global STEM education nonprofit.
How to make the right decision
You must ask yourself two simple questions: "What are the consequences of this decision?" and "Is this decision reversible?"
"Reversible decisions"
According to Bezos, most decisions are low consequence, reversible. and can be made quickly with data and by junior teams. "If you make the wrong decision," Bezos explained, "the cost is low."
Importance of moving fast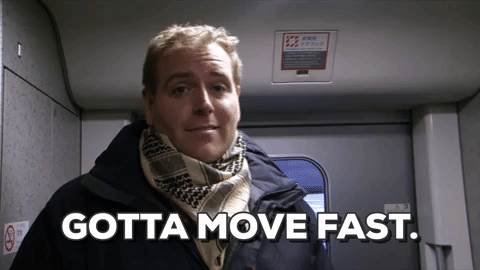 Big companies can become less nimble when small, reversible decisions go through cumbersome bureaucratic process. Bezos says moving fast—even if it's not the best move—still gives you a leg up on the competition.
"The cost of being slow is so much higher than the cost of getting the answer exactly right," he said.
"Don't wait"
he said, "Most decisions should probably be made with somewhere around 70 percent of the information you wish you had," Bezos wrote in a 2016 shareholder letter. "If you wait for 90 percent, in most cases, you're probably being slow."
"Irreversible decisions"
Irreversible decisions, Bezos says, are important decisions that should be made by senior leadership, single individuals or tiny teams.
Here, you have "to use very slow, deliberate decision-making processes," he says. He also calls theses "one-way doors," in a 2015 shareholder letter.
"If you walk through and don't like what you see on the other side, you can't get back to where you were before."
Intuition matters
"People think of Amazon as very data-oriented and I always tell them, look, if you can make the decision with data, make the decision with data," he said. "But a lot of the most important decisions simply cannot be made with data."
Exhibit A: Amazon Prime
"There wasn't a single financially savvy person who supported the decision to launch Amazon Prime. Zero. Every spreadsheet showed that it was going to be a disaster," said Bezos. "So that had to just be made with gut."
"Those kinds of decisions," added Bezos, "they cannot be made analytically, so far as I know. They have to be made with gut."
Whenever you're pitching, shopping, brokering or hunting deals, one of the first terms you'll come across is the "cap rate."
Short for capitalization rate, at its most basic form, the cap rate indicates the annual yield on a real estate property.
But that's not all it's good for. It can also indicate valuations, feasibility of a deal, and what you should pay for a property. Here's WealthLAB's Cap Rate, Explained.
What is a cap rate?
The basic formula of the cap rate is the property's net operating income (NOI) divided by the purchase price. It basically means the yield (return) of the property without considering debt or anything else. Or, in layman's terms, it lets you know (an estimate of) your cash flow in advance.
Cap Rate Example
Let's take a 20-unit property in Atlanta listed for $2 million. The rent roll for the year comes out to $300,000 with operating expenses totaling $100,000.
$200k divided by $2M = 10% = a 10% cap rate. (In everyday lingo, you'll hear people call that a "10 cap.")
How can I use it?
Quite a few ways. The most basic one is to compare the cap rate of a property you're considering investing in vs. the average cap rate for the market. This would let you know whether you're getting a good deal or not.
Pro forma
You can also use it when projecting income against a property you plan to upgrade. Then it would be a "pro forma cap rate."
Find your price
You can also use it to find the price you're willing to pay. But perhaps your strategy says you'll only buy properties at a 12% cap rate. So now you can use the cap rate to calculate what your offer should be.
Using example above, if NOI is $200k, simply divide by your desired cap rate offer price (12%) = $1.66M = your offer price.
What's a good cap rate?
It all depends, really.
Depends on the market, the state of the property, the cost of capital. In so-called gateway markets (think New York City, London, Tokyo etc.), the cap rates are lower because of the idea that — just like bonds and other "safe" instruments — investing in big markets is a safe play.
In addition, properties in big markets traditionally trend upwards—thus offsetting the lower cash flow.
In smaller markets, where there are less job, less people, and therefore less rental demand, the value doesn't trend upwards as much; they remain stagnant.
For that reason, they're deemed more risky and you'd seek a higher cap rate to get higher cash flow to mitigate that risk.
And valuation?
Yes, cap rates are also used to value properties. Again, going by the average cap rates for a given market, once you recapitalize (refinance), the lender—vs. the free market—will set a value of your property.

So the value would be found like this: NOI divided by cap rate. Let's use the Atlanta 20-unit as an example. That particular type of property in that particular market has an average cap rate of 8%.
$200k NOI divided by 8% = $2.5M = your property's value.
The Main Benefits of Being Financially Independent
Being financially independent means different things to different people.
To some, it means retiring and traveling the world, relaxing at home, or doing whatever you love.
For others, it means having the financial stability to have at your back, while you continue your career or business.
In general, financial independence is defined as when your passive income is higher than your living expenses. Here's the issue though…
It can be a moving target.
You need different levels of income at different points in your life. Let me explain
How Much Money Do I Need?
If you are 18 years old and have no debts, are healthy, and can get by with little, the amount of income you actually need to get by is very low.
Eventually, you might get married, have a family, a dog, etc. So, the income you need to sustain this is a lot higher.
Then, the kids move out and you downsize. You need a lot less again.
Then you start to get older and you find your health failing you. Your costs will go up once again.
So, at a minimum, I've already outlined 4 different points in your life where your "financial independence number" will go up or down.
Regardless of the difficulty in calculating exactly how much you'll need, there still are a lot of benefits to strive for financial independence. Let's take a look at those.
Freedom of Choice
I already alluded to it a bit, but the biggest benefit to financial independence is freedom.
As soon as your passive income is higher than your wages, you'll find that you don't need that job. You can continue to work, but you don't have to. So, all the stress is gone.
Same goes if you're a business owner. You can continue to grow your business if you want, but you don't need to.
You could opt to walk away from it and do something else entirely. It allows you could leave the high paying job and find a job that is more rewarding.
Whatever you choose to do, it's because you've achieved Financial Independence.
You'll Be Able to Make More Money
You can never unlock your true potential as long as you are a slave to your job or business. It's hard to pursue other opportunities when you can't afford to leave your job.
As an employee, you can earn money by working more, getting a raise, or getting better positions. But, you are actually very limited because most of your time is dedicated to the job.
And that brings us to the heart of financial independence – time. The most valuable commodity is time, and if your time is spent working for someone else, it isn't spent finding new opportunities for growth.
By growing your passive income to the point where you don't have to work anymore, you can unlock that time and harness all of your intelligence and creative power to pursue more valuable endeavors.
You'll Actually Get to Retire
If you haven't realized it yet, Social Security is going to go broke, pensions can disappear overnight, and even state or municipal government benefits can be slashed to pennies on the dollar.
While some people will be able to retire with these, we should not depend on them entirely. Doing so will make it far less likely that you'll have the security you need or want in retirement.
But, retirement isn't something many of us worry about until it's far too late. We don't save or prepare, then find ourselves unable to retire.
So many people work until they are no longer able to work and they are forced to retire. By then, they have no way to actually enjoy any of their 'retirement.'
If you are financially independent at a young age, you are kind of already retired. Additionally, you can continue to work and just save everything to get to a point where you are truly prepared for retirement.
You might even be able to afford to retire early and enjoy your later years to their full potential.
Passive Income is Like Unemployment Insurance
Unemployment insurance covers only a portion of your lost wages. But, if your passive income is already at or above your wages, then it's like a really good insurance policy.
The fact is that many industries are changing and advancing, which is leaving its older workers behind. Having financial independence means that you've got something to fall back on and can take your time to find new work without worrying.
You Can Plan
A lot of people never plan ahead. While they might plan their next vacation, wedding, or Black Friday shopping spree, most people aren't planning for their finances next month let alone 20 years from now.
A lot of that comes from the belief that it's impossible to get ahead, be successful, wealthy, and secure. Planning ahead would just be depressing.
But, if you work to attain financial independence, planning for the future becomes fun. Who doesn't want to think about the future when the world is your oyster?
You'll Be Less Stressed
Money is one of the leading causes of worry and stress in our society and in most households.
Having more passive income can help with your finances, allowing you to enjoy the company of your spouse and children. It can allow your family to actually enjoy each other rather than always being stressed over paying bills.
Why Aren't You Chasing F.I.?
What is holding you back from pursuing financial independence? Comment below.
This article originally appeared on IdealREI.  Follow them on Facebook, Instagram and Twitter.
How To Preserve Family Wealth By Planning For Succession
In the UK alone, an estimated £5.5 trillion is due to be passed between generations over the next 30 years – according to Kings Court Trust – yet according to the Attitudes Survey 2019, only half of Ultra High Net Worth Individuals have a robust succession plan in place.
Most inheritance handovers will be seamless. However, lack of a succession plan is a concern because it takes time to devise a holistic strategy to transfer decision-making responsibilities to the next generation. Not surprisingly, there are numerous barriers to the process: timing, lack of clear objectives and in some cases the decision maker or head of the family might not be ready to hand over authority.
Alongside all this, changing family structures and a wide span of generations present challenges of their own. For example, children in different branches of the family might be treated differently, as might stepchildren and grandchildren, particularly concerning property or fine art.
Passing on wealth is a major concern for wealthy families and while there is no way of rubber stamping the transfer process, there are three approaches that one can take to prepare for successful transition.
Promoting a vision
Apart from wanting to provide a comfortable level of wealth to future generations, it is important to start by identifying clear objectives: defining how future generations should benefit from an inheritance; identifying what that might mean, to whom and in what proportions.
Some families want to maintain consistency in their philanthropic ventures, while others are more focused on creating a lasting legacy. Is there a philanthropic purpose for your wealth and if so, does it align with your family's values? For instance, there are hundreds of foundations dedicated to different causes; from well-known ones such as the Wellcome Trust to the smaller such as the Peter Harrison Foundation. Each one has its own mission.
Sometimes the interests and focus of the head of the family do not align with the children or grandchildren. For example, baby boomers might be comfortable investing in manufacturing, but Gen X and Gen Y might prefer an emphasis on sustainable investing or in technology venture capital. There will even be wide disparities in risk tolerance amongst the beneficiaries. And then there are myriad human factors; everyone will have different personal views, experiences and needs.
Preparing the legacy
At the same time, it is important to create the right governance structures and identify the corporate trustees and lawyers that will assist you in achieving the smooth transition of assets.
Taking an integrated approach with this is one of the keys to successful transfer and management of wealth. For example, what type of structures should be established; trusts, private trust companies, foundations or even groups of companies? Co-ordinating with the relevant experts depending on the assets held and structures required is essential too.
Clients with family located internationally will need to understand the implications to the wealth transfer of offshore and regional tax regimes, for example. Even US and UK FATCA and the automatic exchange of information need to be taken into account.
It's all about the people
Wealth transfer is of course about preservation of assets, but it is also about people. The succession structure needs to fit the individuals within the family. Some members of a family might have little understanding about finance so it might be necessary to educate them or even negotiate with them for the transition ahead. More competent individuals might want a more flexible structure in order to apply their knowledge.
It is therefore vital that the succession planning process, which can take up to a decade, includes open dialogue with key beneficiaries right from the start. A survey conducted by Moore Stephens found that nearly a quarter of respondents highlighted the difficulties when trying to reach agreements in the decision-making process.
It is quite common for people to avoid discussions about money and lack of communication can seriously hinder the process; beneficiaries need to know more than just the names of trustees or advisers.
At JAR Capital, I advise clients to include their beneficiaries gradually. To begin with it might just be an exercise in sharing information, but over time the next generation becomes more interested and seeks to take on more responsibility. This could include taking an active role in investments and governance or spearheading the family foundation.
There is no doubt that issue of intergenerational wealth transfer is a thorny one. Nevertheless, we believe that those families that take action in advance to preserve their wealth for future generations will ensure an orderly and harmonious succession of assets.
This article originally appeared on ValueWalk. Follow ValueWalk on Twitter, Instagram and Facebook.