Mastering Decision Making: 7 Great Quotes From The Richest Man Alive
"You have to realize: decision making isn't one size fits all," said Bezos at a gala this month held in New York by FIRST, a global STEM education nonprofit.
How to make the right decision
You must ask yourself two simple questions: "What are the consequences of this decision?" and "Is this decision reversible?"
"Reversible decisions"
According to Bezos, most decisions are low consequence, reversible. and can be made quickly with data and by junior teams. "If you make the wrong decision," Bezos explained, "the cost is low."
Importance of moving fast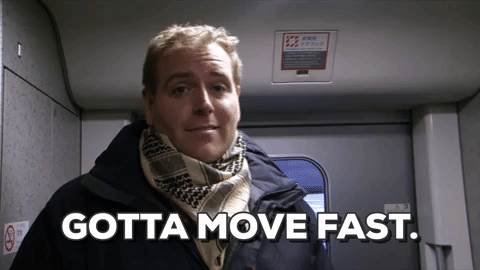 Big companies can become less nimble when small, reversible decisions go through cumbersome bureaucratic process. Bezos says moving fast—even if it's not the best move—still gives you a leg up on the competition.
"The cost of being slow is so much higher than the cost of getting the answer exactly right," he said.
"Don't wait"
he said, "Most decisions should probably be made with somewhere around 70 percent of the information you wish you had," Bezos wrote in a 2016 shareholder letter. "If you wait for 90 percent, in most cases, you're probably being slow."
"Irreversible decisions"
Irreversible decisions, Bezos says, are important decisions that should be made by senior leadership, single individuals or tiny teams.
Here, you have "to use very slow, deliberate decision-making processes," he says. He also calls theses "one-way doors," in a 2015 shareholder letter.
"If you walk through and don't like what you see on the other side, you can't get back to where you were before."
Intuition matters
"People think of Amazon as very data-oriented and I always tell them, look, if you can make the decision with data, make the decision with data," he said. "But a lot of the most important decisions simply cannot be made with data."
Exhibit A: Amazon Prime
"There wasn't a single financially savvy person who supported the decision to launch Amazon Prime. Zero. Every spreadsheet showed that it was going to be a disaster," said Bezos. "So that had to just be made with gut."
"Those kinds of decisions," added Bezos, "they cannot be made analytically, so far as I know. They have to be made with gut."
Billion-Dollar Marketing Dilemma: Are You Being Ripped Off By Social Media Influencers?
Advertisers spent a cool $1.69B on Instagram influencers last year, a figure expected to double by 2019.
Because of the hype surrounding this trend, its early infancy, along with the (alleged) direct-to-consumer access influencers supposedly provide, there's a lot of reasons brands are jumping on this.
But how effective is this? Are they for real? Or are they really just full of shit?!
Or even #FraudNews, as the President would say? There are a lot of layers to this so hang tight.
Just some basic stats: The Association of National Advertisers surveyed its members, which found that 75% of marketers currently work with influencers. OK, so far, so good.
Within that pool, 43% plan to pump more money into influencers next year. Of those who did not yet use influencers, 27% indicated they would in next 12 months.
Here's the big issue.
It's super easy to game the system. Again, the layers. First one being fake followers.
You can create a fake influencer in two minutes, post some modeling pics from some cute girl in Australia, name her Logan Gerwitz, acquire a shitload of followers, and boom, you're in business.
One agency actually made money off a fake "influencer" account…
In fact, to prove this, one influencer marketing agency did exactly that—and then had brands pay thousands of dollars for sponsored posts, just to showcase how easy that shit was to pull off.
The first subheader said "How Anyone Can Get Paid To Be An Instagram Influencer With $300 (or Less) Overnight."
Pretty creative and compelling, right?
Here's what they did. (They're named Mediakix, btw, just so that's out of the way. Shout out to them.)
From there, they applied to campaigns on popular influencer marketing platforms. You need 10k followers to get that.
"How To Build A Completely Fake Instagram Influencer Account"
They created two totally fictitious Instagram influencer accounts, built solely with bogus followers and engagement: 1) a lifestyle and fashion-centric Instagram model and 2) a travel and adventure photographer.
The model influencer was built from a one-day photoshoot. Another completely from stock photos. (Real talk.)
Once the profiles were create, Mediakix did two things: 1) bought fake followers, 2) bought fake engagement.
(On some odd matrix shit, their campaign actually is a brilliant form of meta-marketing. Defrauding to showcase others' fraud all the while maintaining some sort of Robin Hood'ish ethical high road that somehow makes me believe in them more…And now my head's exploding. Back to the story.)
How they got paid
Once there was a decent level of engagement, Mediakix set out to get that moolah. Once you have a following, all you have to do is sign up on an influencer marketing platform (here are eight) where brands and influencers match up.
Per Mediakix:
Once we had the accounts on a few platforms, we applied for new campaigns daily. The application process ranged from simply clicking a button to writing a short message to the brand, depending on the platform's requirements.

Results. We secured four paid brand deals total, two for each account. The fashion account secured one deal with a swimsuit company and one with a national food and beverage company.

The travel account secured brand deals with an alcohol brand and the same national food and beverage company. For each campaign, the "influencers" were offered monetary compensation, free product, or both.
In other words, pay for a few follows, scam a brand out of dollars. It's a form of catfishing, serving as an allure of something enticing…but ultimately not real.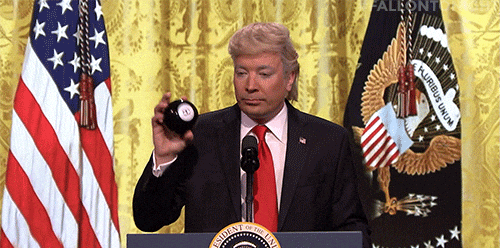 But there's more…
Here comes that aforementioned #layer again.
Ali Mahvan, CEO of shopping app Sharebert, produces and hosts influencer merchandise. Under this arrangement, influencers promote their own products, ranging from hoodies to t-shirts and collect the lion's share of proceeds.
With follower counts from $50k to 1M, you'd think it's easy money for influencers, right? Not so fast.
"We've worked with influencers with 10k followers and influencers with 10M followers," Mahvan tells WealthLAB. "One of the strangest things we've noticed is that follower count very rarely coincides with sales."
Influencers he's worked with appeared to have great engagement, lots of content and, obviously, lots of followers. But the results, he says, were "embarrassing."
Oddly enough, the influencers still had an expectation of compensation, despite not moving a single item.
"They couldn't move their own merch," Mahvan says, "but were insulted they weren't paid for the quote-unquote effort they put in to quote-unquote promoting their own merch."
Is the influencer economy doomed?
In spite of the ease with which you can hack your follower count, influencer pay is still determined by the number of followers.
"I won't name names, but we've dealt with influencers that had a quarter million followers, typically charged upwards of 
$1,000
 for a single sponsored post," says Mahvan, whose platform produces, designs and then gives the Instagram post and/or story to distribute. "And they couldn't sell one piece of merchandise with their own face on it."
To combat this, there are verification softwares popping up left and right to gauge the veracity of these accounts. Dovetale, another company listed in the same NYT report, says it uses over 50 metrics to determine account legitimacy.
Basically, a social #FakeNews meter of sorts, trying to make influencer marketing great again.
"Growth pods…"
But Mahvan says the influencers are still getting around that cat-and-mouse game by resorting to growth pods or engagement pods, a form of inter-influencer engagement, commenting on each other posts to inflate the engagement.
"It's all real followers and real likes but it's fraudulent activity," Mahvan says. "Everyone in the Pod is only there to grow their own following so the engagement doesn't mean anything."
While fake followers can be detected with these verification softwares, growth pods can't—they're real people.
Influencer crackdowns
Unlike Twitter, who's cranked down on #FakeUse hard, Instagram—while cracking down—has come off a bit more laissez faire about the whole thing, encouraging advertisers to use third-party account "verifiers" to make sure accounts are real.
"We knew this kind of day of reckoning would come," Erick Schwab, the co-founder of Sylo, which vets influencers for fraud, told NY Times. "We've gotten tons of brands, agencies, vendors emailing us, who we've been having conversations with for a while, but now they're sort of like, this is being demanded."
"They've artificially inflated this influencer economy and brands were just ready to get on to the next thing, which still was better than advertising in print," Mahvan explains. "But outside of agencies with vetted influencer accounts—and we get fantastic results with those—you're pretty much pumped and dumped the entire influencer economy."
FWIW, here's Mediakix' infographic on the influencer marketing market. And before you splurge on influencer marketing, just make sure you know what you're getting into.
Riding The Flow Of Life And 4 Other Ways To Make Great Things Happen
(Editor's Note: The following article is a guest post by superstar entrepreneur and tech investor Jonathan Schultz.)
Going with the flow can be a scary idea for some people, simply because it means letting go of expectations —the number one killer of confidence. If you feel like you are constantly disappointed, it can be hard to just ride the flow. If you go with the flow, this does not mean that you have no power to create the life and career you want.
Here are four ways to make great things happen just by riding the flow of life.
PLAN LESS; FREE FORM
Do you have a plan for every hour of every day? If so, you are leaving little room in your life for riding the flow and being spontaneous. Maybe something larger would appear by just taking the action steps necessary to go in the DIRECTION you want to go, but not necessarily know the outcome in advance. Personally, any plan I've ever put on paper has never been the plan that ended up being successful —it was constantly pivoting while riding the flow. It is perfectly okay to have a solid plan for the day, but don't overwhelm yourself by planning every moment of your day. Let yourself flow with the day.
CONTROL YOUR THOUGHTS, IT'S THE ONLY THING YOU HAVE CONTROL OVER
Practice gratitude, positive affirmations, and positive visualization to help your channel your thoughts into positive ones. There's a reason why athletes, entertainers, and CEOs all take training in this discipline. A negative state of mind will keep you from going with the flow. Being able to look at things with a positive mindset will help you stay in the flow.
DON'T PLAY THE VICTIM
Many people don't even know when they are lost in the victim role. They think they are strong and in control, but in reality, they are not. They are blaming their negative circumstances on everyone and everything else. This keeps you from riding with the flow because other people and other situations are controlling the direction you go.  You are in control of your thoughts and direction in life, even if you do not have control over everything that comes your way.
BE MORE COOPERATIVE AND WILLING TO HELP
Make the best of every situation that happens to you by being more cooperative. Look at everything from every angle and not just from your own perspective. A lesson can always be learned. Go with the flow and be patient when something does not go your way. Not every bad thing ends up being the bad thing you thought it was — it's just a time where you were forced to follow a different course that was probably always the right way in the first place.
CHOOSE YOUR RESPONSE
Keep in mind that your reactions and responses dictate how you experience life. As things happen, learn to choose the best response possible so you continue to move in the positive flow of life. Choose patience, understanding and react positively and you will find that your experiences are much more rewarding, as well as less stressful.
Trying to control every situation in life will lead you to a lot of disappointment and will cause you to miss out on some of the most fun experiences in life. Some of the best memories are made when there is no planning involved. Going with the flow doesn't mean relinquishing all control, it just means that you allow positive things to happen to you without forcing it.
Jonathan Schultz is an entrepreneur, real estate tech investor and influencer. He's the co-founder of Onyx Equities, a leading private equity real estate firm, and has been voted one of the most powerful people in real estate. Follow Jon's blog here. 
6 Money Saving Tips For Millennials
Millennials make up approximately 25% of the total population in the United States and they are now larger than the Baby Boomer generation.
This has welcomed a new trend—increased spending. The spending power of Millennials is estimated to reach a whopping $3.39 trillion by the end of 2018. A higher education level and more spending power haven't yet translated into financial literacy.
As financial literacy is not taught in schools, most individuals grow up having no idea of investing and saving options. Most millennials will soon have to start making life decisions—whether it is to buy a home or start a family.
They need to find a way to overcome mounting student debt, skyrocketing rents, a saturated job market, and stagnant wages, while saving enough for retirement.
Sounds tough? Sure. But you need not worry. Here are six financial tips that will help millennials save a few bucks—all the while maintaining financial discipline.