Mastering Decision Making: 7 Great Quotes From The Richest Man Alive
"You have to realize: decision making isn't one size fits all," said Bezos at a gala this month held in New York by FIRST, a global STEM education nonprofit.
How to make the right decision
You must ask yourself two simple questions: "What are the consequences of this decision?" and "Is this decision reversible?"
"Reversible decisions"
According to Bezos, most decisions are low consequence, reversible. and can be made quickly with data and by junior teams. "If you make the wrong decision," Bezos explained, "the cost is low."
Importance of moving fast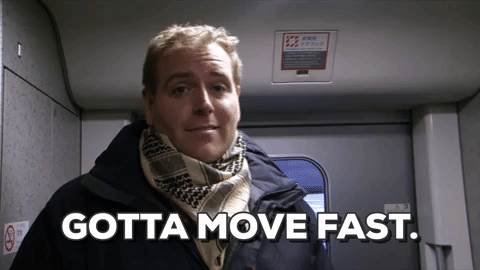 Big companies can become less nimble when small, reversible decisions go through cumbersome bureaucratic process. Bezos says moving fast—even if it's not the best move—still gives you a leg up on the competition.
"The cost of being slow is so much higher than the cost of getting the answer exactly right," he said.
"Don't wait"
he said, "Most decisions should probably be made with somewhere around 70 percent of the information you wish you had," Bezos wrote in a 2016 shareholder letter. "If you wait for 90 percent, in most cases, you're probably being slow."
"Irreversible decisions"
Irreversible decisions, Bezos says, are important decisions that should be made by senior leadership, single individuals or tiny teams.
Here, you have "to use very slow, deliberate decision-making processes," he says. He also calls theses "one-way doors," in a 2015 shareholder letter.
"If you walk through and don't like what you see on the other side, you can't get back to where you were before."
Intuition matters
"People think of Amazon as very data-oriented and I always tell them, look, if you can make the decision with data, make the decision with data," he said. "But a lot of the most important decisions simply cannot be made with data."
Exhibit A: Amazon Prime
"There wasn't a single financially savvy person who supported the decision to launch Amazon Prime. Zero. Every spreadsheet showed that it was going to be a disaster," said Bezos. "So that had to just be made with gut."
"Those kinds of decisions," added Bezos, "they cannot be made analytically, so far as I know. They have to be made with gut."
Securing Credit? Importance Of A Personal Financial Statement
If you, as an individual, are a salaried employee but now wish to start a business, then your personal financial statement will be the key to avail credit. You may not be entitled for a loan for business, as the eligibility criteria here underlines history and financial position of an existing business. Since, the business in question would be a start-up; you will have to depend on personal finances for the time being, as a means to fund the venture. It is however recommended to keep personal and business finances separate, in the long-run.
When providing monetary support to a new business, it is important for the fund-provider to understand your financial position, which is well-represented by your personal finance statement.
What Does a Personal Financial Statement Contain?
A personal financial statement reflects your financial health. It is a spreadsheet or a document that gives a breakdown of all assets, liabilities, and fiscal details.
This document also contains general information such as your name, address, etc.
The assets are detailed on the right side, while the liabilities are listed at the left side of the sheet.
Liabilities include credit card balance, a personal loan, mortgage, unpaid tax, and more.
Assets include amount of balance in bank accounts, trading accounts, retirement account balances, and similar information.
If you are married, then you can apply for a joint personal financial statement, which shows details of all debt incurred and owned assets, of both the involved persons.
What is excluded from a Personal Balance Sheet?
There are a few things, which personal financial statements do not show.
Business-related liabilities and assets do not surface in a personal financial statement.
This spreadsheet also excludes leases and rentals since the rented or leased assets are not under your ownership.
A personal balance sheet will exclude personal property such as household goods, furniture, and more, which cannot be sold off to repay a loan.
However, property that has significant value such as antiques, jewelry, etc, can be included, if the asset value of these items are verified for appraisal by a certified agency.
Analysis of Net Worth, Possibility of Availing Credit, and More
A personal financial statement thus basically shows your net worth, which is assets minus liabilities, and it holds a great value, when it comes to seeking loans.
Net worth translates as what you will have in cash if you sell off all the self-owned assets to repay debts.
If the financial statement shows debts as greater than assets, then your net worth will is a negative.
For instance, if the sum of your utility and credit bills, auto loan bills, mortgage bills, etc. sum up to be more than the cash of all the investments and real estate property you own, then your net worth is negative.
If the net worth shows as negative, you can file for bankruptcy protection to resolve some of the debts. It may prevent creditors from collecting outstanding debt by posing any financial threat or stress on you.
However, certain liabilities cannot be discharged, and these include alimony, taxes, child support, and more.
Thus, personal financial statements have a great impact, when it comes to securing funds to run a new business. The document allows banks/NBFCs to assess your financial situation so that they can take an informed credit decision. If your financial health is not up to the expectation, you may be given an option to provide a personal guarantee, pledge an asset, or co-apply for the loan.
How to Fund Your Start-up Business?
You can either apply for a property loan or a soft loan to arrange capital for the venture, or opt for a small cash loan or a short-term loan, until the business attains enough vintage and financial history, to shift to a business loan suited for only business purposes. Thus, by comparing personal financial statements over a time, you can track your financial health and monitor it closely to improve the same. You should keep a check on this document regularly, especially if you intend to avail credit for business needs.
What is a Business Financial Statement?
A financial statement of your company will list liabilities and assets specific to the business alone. It will depict the net worth of the company, and leave out your personal financial details. The financial statements of an organization, include income statements, profit and loss statements, proof of revenue generation over a specific time period, expenses and debts incurred, cash flow statements (indicated the amount of cash the business has), shareholder equity statements (indicate the performance of the company's stock).
Thus, a personal and business finance statement are different from each other in lot many ways, though they serve the same purpose, which is to denote the financial position of an entity, be it an individual or a company. An organization's financial statement comes in use when applying for a traditional business loan, which is the best way to finance your start-up initiative, after it attains at least 3-years vintage.
If you wish to secure a loan for your start-up business, do not hesitate to take support of your personal finance for the moment. And to avail monetary support via this route, you need to keep a regular check on your personal financial statement.
This article originally appeared on ValueWalk. Follow ValueWalk on Twitter, Instagram and Facebook.
Liquid Woes: Here's Why You Should Never Sit On Too Much Cash
According to a recent NerdWallet survey, Americans sit on an average $32,286 in cash. Yet, a whopping 39% say they aren't investing.
And yes, while nest egg is great, being too liquid also comes with a lot of downside. According to NerdWallet's calculations, every $10,000 kept in cash over 30 years (vs. investing) comes out to $44,000 in lost returns.
"They're potentially losing tens of thousands of dollars in compound interest," financial expert Chris Hogan told FOX Business' "Morning's with Maria."
Here's why you should never sit on too much cash.
Interest rates (and inflation)
Interest rates are at an all-time low. Back in the day, 5% was common. These days, the average savings account offers a pathetic 0.6% return. 
Needless to say, those kind of rates won't beat inflation over time. In other words, your money literally loses value just by sitting in your savings account. 
Despite this, the average saver—somehow—thinks it's better to sit on the cash.
Of the participants in the study, 32% responded that they prefer to be able to access their money easily, so they choose to not invest. Another 28% said they didn't know how to invest.
How much you should save
So what's the alternative? Instead of having a nest egg, keep three to six months of expenses "parked in a money market account, not a savings account," he said.
A money market account is basically a savings account, but you need at least $10,000 minimum deposit.
You can also consider moving it to a mutual funds or ETFs trading on the stock exchange, since most of them allow you to withdraw your funds anytime—and they offer much better returns than a savings account.
All in all, any cash over this 2% inflation threshold can be invested across various asset classes, most of which offer great returns on your investment.
How to choose an investment
The trick here is to research and invest in the funds that fit your bill and investment horizon.
The takeaway from this move is the massive compounding growth your investments will gain over time.
One of the best examples of this is Grace Groner's, a regular American who bought three shares of Abbott for $180 back in 1935.
Due to compounded interest, the value grew to a $7M fortune less than seven decades later. Now that's what you call a #WealthHack.
Video: A "How To" On Being Financially Responsible
Let's start the new year right by following these steps to being f
inancially
 responsible and clinching the formula to build wealth
.
Some of the philosophies presented in this video come from Robert Kiyosaki, the author of
Rich Dad Poor Dad
. 
 Why do they not teach this in schools?