ANALYSIS: Top Real Estate Crowdfunding Platform Just Collapsed. What Does This Mean For The Industry?
RealtyShares, a San Francisco-based startup, is a real estate crowdfunding platform that offers debt and equity investments for apartment buildings, office buildings, malls and so on.
As recent as August, this crowdfunding company was named a "hot startup" by Inc. Magazine.
Since its 2013 inception, Realtyshares says it's raised more than $870M for more than 1,160 real estate projects. Investors far and wide, left and right, were pouring money into the platform.
Had investors like…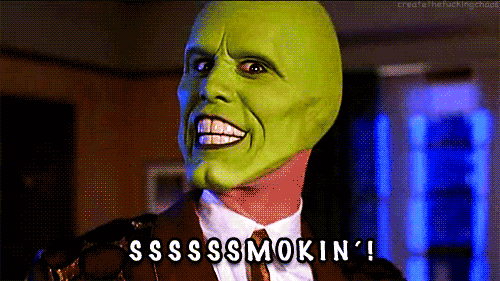 And now, in November?
The very same startup announced it has stopped taking new investments, that it's laying off most of its employees.
Why? Because they were unable to secure more operating capital.
The easy story to tell here is that real estate crowdfunding—an industry disruptor democratizing access to institutional real estate assets—is little more than fad—much like the whispers around crypto.
(Which is taking a f*cking beating, btw. They're even calling it a #fraud.)
Sure, it's an easy, simplistic conclusion to draw. But there might be a little more to it than that.
What's the story?
On Sept. 14, 2017, Techcrunch reported that Realtyshares had closed a $28M Series C funding round, bringing their total VC investment amount to $105.6M, per Crunchbase.
At the time, then-CEO Nav Athwal (who since left in November 2017) said they had over 120k users on the platform and wanted to "diversify in real estate in a way that hasn't been possible before."
At the time, Tyler Christenson, managing director at Cross Creek Advisors, who led the funding round, was super bullish with the boilerplate and jargon out in full force.
"RealtyShares is positioned to become the leading marketplace for sub-institutional debt and equity commercial real estate investment," he said.
"These commercial investment opportunities in multifamily, retail, industrial, and office properties have historically been limited to large institutions, and RealtyShares has been able to break down many of the barriers investors have faced."
Now? No more deals. And mass layoffs ahead.
$870M? $105M? $28M? What does it all mean?!
In 2017, when the round closed, Athwal said they had deployed $500M across deals. As of November, Realtyshares says that number's $870M—a 74% jump in deal flow.
Now, just for clarity, taking investments for deals on the platforms vs. taking investments operating capital are two entirely different things.
As we've covered around here, startups raise capital for the purpose of increasing valuations, offering early investors (who take bigger risk by going in early) juicy exit strategies.
Example. See WeWork, right? It was worth $5B, then $10B, before landing at an insane $20B, with whispers then of being too aggressively valued. Guess what: It's worth $45B.
Take a look at their funding history—and the valuations that followed.
For Uber, back in 2014, when it was "just" worth $17B, early investors made 2,000x return their initial investment. Four years later, Uber's now rumored to go public at $120B. You do the math on that one.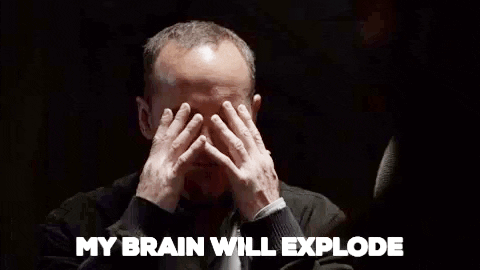 How does this tie into Realtyshares?
Good question. Here's how.
You see, with each funding round—Series A, Series B, Series C (hey, can the WealthLAB finance team get on a "Funding Rounds, Explained" piece soon?!), Series D, etc.—startups hope to increase the valuation of the enterprise.
Then ultimately either go public in an IPO or get sold to a private buyer. This is what early investors, angels, VCs and so on want to see. This is how they get their 10x.
"Over the past six months, RealtyShares aggressively pursued a number of financing options to continue growing the business," RealtyShares wrote in an email to customers.
According to a report by The Real Deal, a Hail Mary, last-ditch effort to find a buyer failed. With no more capital to raise or valuation jumps to squeeze, Realtyshares said "No Mas."
"Unfortunately, despite our best efforts, we were unable to secure additional capital. As a result, we will not offer new investments or accept new investors on the RealtyShares platform."
Sooo, is crowdfunding doomed?
That's the obvious, quick-trigger question. Does this mean the still-young real estate crowdfunding industry is doomed?
No. Real estate crowdfunding is basically pseudo-private/kinda-sorta public syndication of deals—a practice that's existed forever.
Deals will continue to get syndicated, money will continue to pool, and this will happen offline, online, in whatever line. It's one of the hottest asset classes for pension funds to protect against inflation, for instance.
Just look at Blackstone's recent $18B fund. Those are standard practice.
So where did Realtyshares' money go?
You got $870M worth of deals. You raised over $105M. Where did the money go?
Important point to underscore: The capital invested into Realtyshares, Inc. is to run and scale the business. 
These investors are totally separate from the investors in the real estate offered on the platform. In addition, the $870M is deal volume. 
In theory, the deals you invest in on Realtyshares may be for a fraction of the equity in the total deal. Which then is leveraged with debt. (Mortgage. A loan.)
Like, here's an example: Deal costs $100M. Down payment is $10M. Realtyshares has a $1M equity offering in said deal; 100 investors invested $10k in that deal. Total deal is technically $100M.
Doesn't mean that Realtyshares actually had $100M between their hands. Their operating cash comes from that $105M+.
The "transition will have no impact on the underlying real estate investments," Realtyshares said in same note. In other words, for the crowdfunding investors in the assets listed on Realtyshares, it's business as usual.
Go ahead. Celebrate. Do a lil' dance. You still got your money.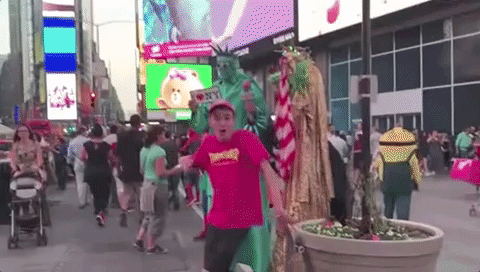 So why the smoke?
So the $105.6M? Where did it go? Yeah, here comes the bad news…
RealtyShares makes money when investors invest into the real estate deals on their platform.
In essence, Realtyshares snags a commission at the time of the investment and also over time, designed to be lower than the industry average.
Hence the disruption.
So, most likely, Realtyshares—whose disruptive business model offered investment access at lower fees than its private equity and asset management competitors, just to reiterate—found it couldn't sustain the growth with its current business model.
When companies plateau…
This is obviously speculation on our behalf, but let's use this entirely hypothetical example as an illustration.
You have a business that charges a $10 commission of each sale of hardware. Based on the market size, you can reasonably expect to do 100,000 sales every year.
Total market is 1M sales a year. In theory, you have another 90% of the market to get a piece of. But in reality, your plateau comes at 125k sales every year.
Your ceiling, in other words, is $1.25M in revenue every year.
Now, if you've raised money with the intention of increasing the value—again, this is a general example, not specific to Realtyshares—and you hit a ceiling in terms of revenue…
There's only so much upside to justify a valuation to investors before they say…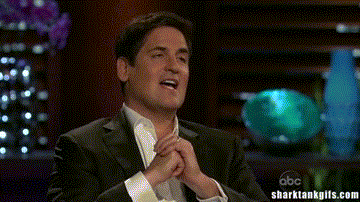 Is that what happened here?
Who knows? Could be. Looks like it.
It's what happen to a lot of them. They raise tons of cash, accelerate the growth, grow too fast, and then they die.
In fact, "premature scaling" at one point was (and still may be) the No. 1 startup killer. This basically means when a company grows too fast for its own good,
In fact, premature scaling causes the death of 74% of tech startups.
Or as internet entrepreneur and New York Times bestseller Neil Patel put it:
If you gain more funding than your business warrants at its specific stage, it can produce undesirable side effects. In essence, it can cause you to expand your operations beyond what is manageable. This is premature scaling in its most common and nefarious form, and it is going to destroy your startup.
Back to real estate crowdfunding.
So what's the rest of the industry saying? Why the sudden Realtyshares collapse?
CEO of Crowdstreet Tore Steen says the Realtyshares situation isn't an indicator of health or longevity in the industry.
"It's actually an indicator that the industry is maturing," Steen says. "In an industry like this—crowdfunding of commercial real estate—you're going to have certain business models that survive and certain ones that might not."
Co-founder of competitor EquityMultiple Charles Clinton agreed, saying head count is to blame.
"I think you've seen some of the platforms that have managed headcount and spending a bit more judiciously are maybe a bit better situated for the next couple of years of growth," Clinton told NREI.
And in the meantime?
It'll create a "temporary crisis for people," but that the industry will get past this pretty easily, Clinton said. "We're still in the very early innings of total growth."
How Do Interest Rates Impact REITs?
The last few months have been choppy for stock markets. The S&P 500 [SPY] index which is an indicator of the overall market has experienced at least three sharp declines since October this year.
With the tariff war looming large and interest rates set to rise again, are the stock markets still a viable investment option? Should you diversify and invest in REITs instead? Here we look at the relationship between rising interest rates and their impact on REITs or real estate investment trusts.
REITs are high-yield financial instruments that are obligated to pay at least 90% of taxable profits to shareholders. The maximum amount of returns are driven majorly by dividend payouts instead of price appreciation.
Rising interest rates
Generally, a rise in interest rates is driven by economic growth. There are several reports that suggest REITs outperform the S&P 500 in periods of rising interest rates. The response to an interest rate hike is the depreciation in asset value.
This is because investors think that higher interest rates reduce the present value of future cash flow from investments. However, contrary to public opinion, a period of higher interest rate has resulted in an increase in REIT share prices.
The leverage ratio is a key metric
Currently, the leverage ratio for REITs is at the lowest point in the last 20 years. The ratio of debt-to-book assets fell 95 basis points last year. This fall in leverage will lead to lower interest expense for REITs.
The interest expense for REITs was far lower at 22% last year compared to the high of 38% witnessed during the financial crisis of 2008. Another reason why rising interest rates will not impact REITs is that almost all debt is allocated at a fixed rate. The average maturity for REIT debt is around 75 months.
According to Brian Cordes, a senior vice president at Cohen & Steers, an investment company focused on real estate, "If interest rates are going up because the economy is improving, that can be positive for REITs because landlords can raise rents to cover the rate increases."
You can sell off your REIT holdings in times of economic uncertainties or an economic downturn when the interest rates rise. But hold on to them if the economy is strong and investors will be rewarded.
Moving Out? Smart (And Eco-Friendly) Ways To Save Money
You may not live in the greenest city in America, but you have done your part to help the environment.
Maybe you've installed smart thermostats, LED lighting, and explained to your tenants how they could save money with smart eco-friendly apps.
You managed to get a recycling dumpster placed in the apartment parking lot. Also, you talked to your neighbors about how they could save energy by keeping windows covered during the heat of the day and by turning the thermostat up in the short summer and down during the longer winter.
Now you have transformed your rental property while helping others do the same.
There are a lot of eco-friendly places to model your rentals after, such as Denver, CO where rent prices are on the rise. Regardless of where you decide to invest, you can focus on keeping the environment clean.
But, now it's time for YOU to move, either for a new job or just to a new home.
The last thing you want to do is keep everything green at your buildings, then leave a giant carbon footprint anyhow. As you load up all of your stuff on a big truck and move it to your new location, consider doing it in the most eco-friendly fashion..
You want to stay green and eco-friendly, but how can accomplish that during your upcoming move?
Here are some tips:
1. Save The Kitchen Until the End
You of course will need to pack up all of your kitchen supplies, but if you tackle the kitchen first and pack up all of your utensils and plates, you'll find yourself relying upon plastic and paper disposables.
The lack of a functioning kitchen may also cause to drive to a fast-food restaurant more often and consequently use more environmentally unfriendly throw-away packaging. Save your kitchen packing to the night before you move.
2. Boxes
Yes, cardboard is recyclable, but will your movers actually recycle it properly?
To avoid adding waste, save boxes throughout the year and use them to pack your stuff. That way, you have at least reused used a resource that you already possess, and you won't have to purchase anything new.
Along the same line, use containers you already have for packing, like suitcases, plastic bins and gym bags. Anything that holds something can be used as a place to pack items.
If you do need to purchase boxes, find used ones or green boxes. These can be cheaper and using these a second or third time is a great eco-friendly thing to do.
3. Packing Materials
You know that Styrofoam is not an environmentally friendly material, and you know that you should avoid using Styro packing peanuts. What are some alternatives? Anything that keeps objects steady and in place can work very well.
Think newspaper, towels, comforters, linens, and even clothing items like blue jeans. If you unfortunately find out that you do need to use some plastic packing materials, do your research and determine which ones are recyclable and find out where to take them in your new city.
4. Skip the Back and Forth
If you are moving a relatively short distance—like 90 miles—you may be tempted to make many trips to avoid using a moving company. You may think that renting a small trailer and taking five days to move will save you money.
Money, maybe, but multiple trips are just not eco-friendly.
Better to get one truck on one day and get the job done.
Even though many people want to try to make the move themselves, take a second and think about the environment and also the time you'll save by making one large trip – it will pay off in the long run.
Hiring the pros can alleviate big time stress and can make the first trip to your new place much more enjoyable.
5. Get Rid of Stuff
The simplest way to make your move eco-friendlier is to move less stuff. We all have stuff, and many of us have a lot of it.
Our parents may have agonized over the thought of throwing away their 8-track or cassette tapes (!), and if you are an audiophile, maybe you have to think about those plastic crates full of old vinyl records.
Almost everything is available online now as you know and packing up a tiny speaker that plays everything from your phone would be a lot easier than loading up your old tube amplifier, your turntable and those giant Onkyo speaker towers you inherited from your uncle that was addicted to the Dead.
We do realize, however, that this might be a tough one even for strident environmentalists.
Otherwise, just look at everything you are packing and make sure you really need those items. If you don't, there are a few alternatives. You can donate usable products to homeless shelters. Bet you didn't know that the number one requested item at homeless facilities is socks!
You can have a garage sale and make some extra money to help with the move. Just be ready to do something with any stuff that doesn't sell.
And, if you are so motivated, place Craigslist ads for things you don't want to move like those barbells you never use or even your trusty but older treadmill.
6. Hire the Pros?
If you're one of the lucky ones who has plenty of time to prepare for an upcoming move, you might want to consider hiring a green moving company.
One of the best ways to make an impact in a positive way on the environment is to use a moving company that does things the right way when it comes to the environment.
A green moving company will use trucks that run on biodiesel instead of normal gas. The company will also implement reusable boxes, so that you do not have to worry about going to the store for more cardboard boxes. These green moving companies might also:
Offer complimentary use of their eco-friendly boxes,
Collect all non-reusable moving boxes and send them to a recycling center for you
Use only biodegradable foam packing peanuts during your move
Source their own moving boxes from companies that participate in Sustainable Growth programs
And more!
If you search in your area, you'll likely find a company that has a green moving program. Just simply ask them when you're filling out a consultation or moving inquiry and you'll be on your way to an eco-friendlier move in no time.
7. Green Cleaning
Moving means cleaning your new place, but also your old place. There are some things that you can do to clean both places without the use of harmful chemicals that might cost you a fortune.
Items like vinegar, baking soda, and ammonia are old-school cleaning supplies that will make a low impact on the environment when compared to modern cleaning agents that use a ton of chemicals.
Don't worry; you'll still be able to get a perfect clean in your place even without the use of the harmful chemicals. Think about it….your grandparents had to clean during moves, too.
They weren't using chemicals that were harmful to the environment, so why do you have to?
While you can find articles like this one that will help will eco-friendly moving concerns, there may not be as much information available as there is about eco lighting and HVAC issues.
Nevertheless, with some effort and determination, you can be nice to the planet as you move to a new location.
This article originally appeared on IdealREI. Follow them on Facebook, Instagram and Twitter.
REIT Scorecard: Top 3 Winners And Losers Last Week
With a difficult and dicey macro environment, how are REIT stocks faring? Are investors looking to diversify their portfolio and increase REIT investments in a volatile stock market environment?
With a comparatively high dividend yield and a stable stream of income, REITs continue to be a good bet for investors. The earnings season is done and the REITs have managed to increased FFO's (funds from operations) by double digits in Q3.
Here, we look at the top three REIT gainers and losers over the last week.