What Landed The Wolf Of Wall Street In Prison: 'Pump And Dump Schemes,' Explained
If you've read about stocks, you've probably come across it: the infamous "pump and dump scheme." Pump and dump is a form of securities fraud that artificially hypes and inflates a stock with false and misleading statements. In fact, the pump and dump is the exact scheme that put the 'The Wolf of Wall Street' Jordan Belfort in prison.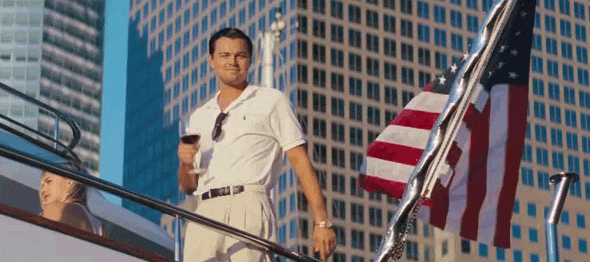 So how does it work? Fret not, #WealthGang, we're here to help.
How it works…
Here an investor or a group of investors promote a stock they purchased at a low price. They manipulate the share price and drive it higher to book significant gains. The stock is generally promoted a "hot tip" or "the next big thing."
Here's what the Wolf himself had to say…
The fraudulent investors will state that an upcoming announcement will send the share price "through the roof." There are several ways to manipulate share prices and these have changed over the years.
The basic idea of a pump and dump scam is to shift supply and demand dynamics. This is done via SMS messaging, email campaigns, online media channels or a fake press release. There are claims to insider information and impending news as stated above.
Again, here's how the Wolf does it in the Hollywood blockbuster.
If an investor is successful in "pumping"  the price of the stock, it will create a sense of euphoria among potential buyers. The increase in stock price and trading volume may convince other retail players to believe in the hype and purchase its shares.
Penny stock are generally targeted in this scam
The pump and dump scheme is tied to penny stocks as it is almost impossible to do so with large-cap stocks or even popular mid-cap and small cap companies. This ploy is used to inflate prices of companies with a small trading volume that are traded over the counter. The stock is then sold for a handsome profit once the price rise has formulated.
Who are impacted in these scams?
More often than not, it is the average retail investor who is a victim of this scam. Retail investors aren't aware of every market dynamic and are inviting prey.
The lure of fast and easy money is difficult to ignore. Even if the retail investors who are a victim of this scam try to sell off the stocks at a significant loss, they might be unable to do so due to a lack of buyers on the OTC markets.
Recent pump-and-dumps. (Yes, we're talking crypto.)
The unregulated crypto market has seen several pump and dump scams where investors have burned significant wealth. They need to be wary of a stock tip from someone unknown to them and think why that party would be so willing to give out insider information.
Though there are stock market regulators, such as the SEC, it is difficult to keep an eagle eye on every stock trading on the exchange or over the counter. For whatever it's worth, as far as crypto goes, even Belfort—the Wolf man himself—says crypto is similar to what he used to peddle.
Jordan Belfort's Bitcoin Warning

Jordan Belfort – Wolf of Wall Street — "I've never invested in cryptocurrency, ever, not once, and I never will."Check out Jordan's new book — http://amzn.to/2GXzgegbelfortnyc.com

Posted by BoldTV on Wednesday, February 7, 2018
VIDEO: How Far Does $150K A Year Get You In New York City?
No matter what metric or list you look at, it goes without saying: New York City is one of the most expensive places in the world to live in.
In this video, CNBC spoke to a Millennial who runs her own brand consulting agency and wants to #WealthHACK her way to retirement by 40.
She makes $150K a year. But how far does that actually get her? Check it out.
How to Create A Financial Roadmap: Investing In A Volatile Market
The market has been heading up, up and away for so long that many investors may not remember (or even experienced in some cases) what it was like to invest during times of extreme volatility. However, the bull market has to end sometime—and probably for longer than a single quarter like we saw at the end of last year.
So how do you go about making investment decisions when it becomes very challenging to find positive returns? It can be tempting to switch out your entire portfolio when there's a sudden change, but that may not be the wisest move. Before making any changes, you should consult your financial roadmap, and if you don't have one, then now is an excellent time to make one. The Securities and Exchange Commission advises investors to look at their entire financial picture before making any big changes. This step-by-step guide will help you get everything down on paper.
#1. Set goals
To start creating your financial roadmap, write down any goals that you have. Perhaps you want to purchase a new home in 10 years. You'll also want to determine when you want to retire, although this age could change over time if you discover that you can't retire as early as you want to. Decide what types of things you want to save money for, whether it's a new home or car, an education, retirement, medical bills, a "rainy day" fund, or anything else.
Don't forget to set timelines for each goal so you have an idea of when you might be able to achieve these goals realistically. The SEC has a number of calculators and other financial tools to help you set realistic timelines for your goals.
#2. Look at your current financial picture.
Most investors already know the basics, but pulling everything together into a roadmap might seem a bit overwhelming because it can be so easy to forget something. Even though you may think you know everything you need to know about your current financial picture, just having all of it down on paper will help you get organized.
Make a list of all your liabilities and assets, including individual holdings in your portfolio[s]. List all your checking and savings accounts and their balances, the cash value of your life insurance policies, real estate, home, retirement accounts and other investments, and any personal property. Knowing which stocks or other assets you have money in can make it easier to decide where you want to move your money when the market turns.
On the liability side, list your mortgage, credit card and bank loan balances, car loans, student loans, and any other liabilities. Add up your assets and liabilities and subtract your liabilities from your assets to see your net worth. If you have a negative net worth, you can start making plans to get on track. The Foundation for Financial Planning has some excellent worksheets to help you get started with making your lists so you don't forget anything.
#3. Consider your risk tolerance before making any changes.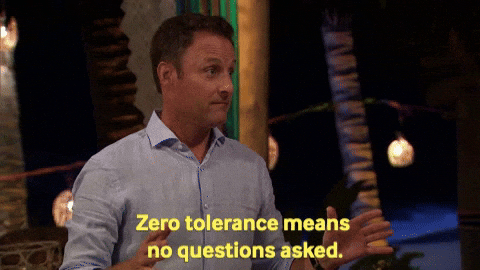 After you've made a list of all your investments and assets, it's time to think about your risk tolerance. As the winds of the market shift around, risk sentiment will move as well. There is no such thing as an investment that is 100% safe.
A good guideline for determining the best mix of risk in your investments is to subtract your age from 120 and put that percentage of your portfolio in stocks and the other percent in bonds. For example, a 40-year-old would put 80% of their portfolio in stocks and the remaining 20% in bonds.
Of course, there are many other asset classes to consider too, and picking stocks is literally a full-time job. Thus, you may want to consider an index fund for your stock holdings if you just want to set it and forget it. However, if you want to take on a bit more risk in part of your portfolio, there are many actively managed funds with excellent track records to take the guesswork out of stock picking.
As you're setting out all your investments and thinking about making changes, make sure your portfolio is properly diversified so that when one asset falls, another one gains to make up for the loss in the other one. Think over every potential change carefully before making a move to avoid unnecessary turnover and fees associated with trading.
The SEC also has a handy guide here which explains more about investing and creating a financial roadmap.
This article originally appeared on ValueWalk. Follow ValueWalk on Twitter, Instagram and Facebook.
CNBC: Here's Why WeWork Wants To Go Public
News broke recently that WeWork's going public in September. In this video, CNBC breaks down why they're going public.
Before you watch, though, here's some context.
WeWork's recent S-1 filing — the paperwork you file with the SEC right before you go public — had the entire internet up in arms, including ourselves, trying to decode how the heck WeWork justifies its insane valuation.
Considering, ya know, IWG, a direct competitor, has nearly double the revenue, five times the members, is $2.5B ahead on the bottom line and…well, you can sort of see where this is going.
Despite earning an insane $47B valuation this year, it's bleeding dough. Yes, WeWork grossed $1.8B in 2018…but it also lost $1.9B.
Be that as it may, WeWork is going public this year (via parent company "The We Company"), the latest in a string of high-profile tech IPOs in 2019.
And speaking of tech. Despite numerous "tech" mentions in the S-1, critics are claiming WeWork is little more than a real estate company.
As far as the We losses go, CFO Artie Minson told CNBC that investors need not worry about those grim financials, but instead to look at WeWork's losses as "investments" that will lead to greater cash flow. (Which is very possible.)
And even if short-term losses eventually unearth long-term cash flows, will they be enough to justify its lofty valuation…and even loftier ambitions?
While we're waiting for time to tell on WeWork's future, if you're looking to raise your startup game right now, go check out our content partner More Labs' brand-new drink Aqua+. (Yes, the same More Labs behind this drink that broke the internet.)