Mark Cuban: Here's How You Get Rich (In 9 Steps)
Tech billionaire Mark Cuban is known for being the awesome owner of the NBA's Dallas Mavericks. He's also known for making deals on ABC's hit series "Shark Tank."
Ever the hustler, Cuban used to sell everything from baseball cards to trash bags. "My earliest memories are re-packaging baseball cards and selling them," Cuban told a 17-year-old on"Shark Tank."
In this interview with Vanity Fair, Cuban draws on these past experiences and breaks down exactly how you get rich in nine clear steps.
And even though Cuban's worth a cool $3.3B, according to Forbes, the Mavs owner still routinely comes up with ideas for money-making schemes on his very active Twitter.
IMHO The easiest money right now for anyone 14 or older is digging in to be an expert in @Amazon Alexa and @GoogleHomeworld and every compatible device.
Then I would offer to consult and configure the apartment and homes of everyone I know and everyone they know.

— Mark Cuban (@mcuban) January 25, 2018
Amazon announced in December the company had sold "tens of millions" of devices over the holidays, powered by smart voice assistant, Alexa.
A month later, Google then announced it had sold "more than one Google Home device every second since Google Home Mini started shipping in October."
It's ideas like these that helped Cuban build his billion-dollar fortune from $60, the bulk of which came from building—then selling—two technology businesses.
It was on July 4th I left @IUBloomington with $60, hole in my floorboard, case of oil in the trunk & a floor to sleep on in Dallas #Merica

— Mark Cuban (@mcuban) July 4, 2017
His secret? Learning technology on his own time. At the time, Cuban was selling software at a Dallas store called Your Business Software.
"Every night I would take home a different software manual, and I would read them," he writes on his blog. "Every night I would read some after getting home, no matter how late."
Riding The Flow Of Life And 4 Other Ways To Make Great Things Happen
(Editor's Note: The following article is a guest post by superstar entrepreneur and tech investor Jonathan Schultz.)
Going with the flow can be a scary idea for some people, simply because it means letting go of expectations —the number one killer of confidence. If you feel like you are constantly disappointed, it can be hard to just ride the flow. If you go with the flow, this does not mean that you have no power to create the life and career you want.
Here are four ways to make great things happen just by riding the flow of life.
PLAN LESS; FREE FORM
Do you have a plan for every hour of every day? If so, you are leaving little room in your life for riding the flow and being spontaneous. Maybe something larger would appear by just taking the action steps necessary to go in the DIRECTION you want to go, but not necessarily know the outcome in advance. Personally, any plan I've ever put on paper has never been the plan that ended up being successful —it was constantly pivoting while riding the flow. It is perfectly okay to have a solid plan for the day, but don't overwhelm yourself by planning every moment of your day. Let yourself flow with the day.
CONTROL YOUR THOUGHTS, IT'S THE ONLY THING YOU HAVE CONTROL OVER
Practice gratitude, positive affirmations, and positive visualization to help your channel your thoughts into positive ones. There's a reason why athletes, entertainers, and CEOs all take training in this discipline. A negative state of mind will keep you from going with the flow. Being able to look at things with a positive mindset will help you stay in the flow.
DON'T PLAY THE VICTIM
Many people don't even know when they are lost in the victim role. They think they are strong and in control, but in reality, they are not. They are blaming their negative circumstances on everyone and everything else. This keeps you from riding with the flow because other people and other situations are controlling the direction you go.  You are in control of your thoughts and direction in life, even if you do not have control over everything that comes your way.
BE MORE COOPERATIVE AND WILLING TO HELP
Make the best of every situation that happens to you by being more cooperative. Look at everything from every angle and not just from your own perspective. A lesson can always be learned. Go with the flow and be patient when something does not go your way. Not every bad thing ends up being the bad thing you thought it was — it's just a time where you were forced to follow a different course that was probably always the right way in the first place.
CHOOSE YOUR RESPONSE
Keep in mind that your reactions and responses dictate how you experience life. As things happen, learn to choose the best response possible so you continue to move in the positive flow of life. Choose patience, understanding and react positively and you will find that your experiences are much more rewarding, as well as less stressful.
Trying to control every situation in life will lead you to a lot of disappointment and will cause you to miss out on some of the most fun experiences in life. Some of the best memories are made when there is no planning involved. Going with the flow doesn't mean relinquishing all control, it just means that you allow positive things to happen to you without forcing it.
Jonathan Schultz is an entrepreneur, real estate tech investor and influencer. He's the co-founder of Onyx Equities, a leading private equity real estate firm, and has been voted one of the most powerful people in real estate. Follow Jon's blog here. 
3 Ways The World's Wealthiest Man Stays Ahead Of The Competition
In the past year of raging tech IPOs, Amazon's taken "crushing it" to a whole new level. 
Along with Apple, Amazon has become a trillion-dollar company, making CEO Jeff Bezos the world's richest man in the process.
So how does CEO Jeff maintain his edge in the face of new market entrants and a constantly-evolving industry? 
Here are three ways he does it:
1) Be a Missionary
"You have got to have some passion for the arena that you are going to develop and work in, because otherwise you'll be competing against those who do have passion for that, and they're going to build better products and services," Bezos said at Amazon's re:Mars conference in Las Vegas.
"Missionaries build better products and services — they always win," said Bezos. "Mercenaries are just trying to make money, and paradoxically the missionaries always end up making more money."
2) Embrace Risk and Failure
"If you come up with a business idea and there's no risk there…it's probably already       being done…[and] being done well…. So you have to have something that might not work and you have to accept that your business in many ways is an experiment and it might fail," Bezos said. "And that's ok."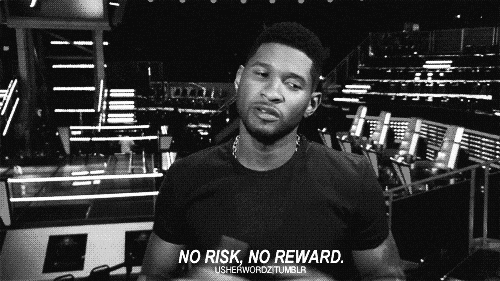 3) Change Your Mind
"The greatest tragedy of mankind — or one of them — is that people needlessly hold wrong opinions in their minds,"Dalio has said.
In fact, people who win typically have worked hard to recognize what beliefs or biases they hold and "actively try to look for evidence that disconfirms" them, Bezos said.
10 Ways To Avoid Financial Stress
If financial difficulties are keeping you awake at night, take action and tackle your problems head on otherwise they are likely to get worse. The ability to pay for rent, mortgages, bills, and food are fundamental to our quality of life.
It is important to plan for future financial hardship by making saving a goal and budgeting carefully. It's impossible to predict what will happen in the future, so to cushion any financial hardship, it's worth putting a little money aside each month.
Developing a savings plan now will enable you to get on with living your life stress-free!
Reduce monthly bills
List all your current outgoings and look to see if you can make any savings. Often it's tempting to keep the same standing order from the same insurance company for year upon year. You are likely to be paying too much for your premiums and it's worth shopping around and switching.
Look at the amount of interest you are paying on loans, mortgages and credit cards, you could be able to secure a better deal. One thing to remember is to check your credit score if it is poor lenders won't give you the best interest rate.
It is possible to repair your credit score by using the expertise of a credit repair company.
Utility bills can be reduced by switching utility providers. Use an online comparison site to secure the best deal. Switching is easy as most of the work is completed for you by your new supplier.
Budget
To budget carefully you need to be in control of your spending and to be in control you need to be aware of your income and outgoings. List every necessary outgoing that must be met on a monthly basis and you will be left with an amount which will have been spent on miscellaneous items such as eating out.
You can then design a budget plan so that you can put a certain amount into a savings account. You will probably be surprised at how much your morning coffee costs when added up over the month.
Cut it down to once or twice a week and you will make significant savings.
Make savings work to your advantage
Savings (if you have them!) can work to your financial advantage. Ensure you choose the best financial products that give the maximum return on your savings. Financial products change rapidly to factor in a financial audit of your savings every couple of years to check savings are in the best account.
You could also consider investing your savings property or financial shares. This has the potential to be lucrative but is not without risk. Consider hiring a professional and independent financial advisor for advice.
Ideally, you should set apart some of your salaries each month in order to build up an emergency fund. Life can be unpredictable and without savings to fall back on, your car breaking down or your roof leaking could plunge you into more debt as you borrow to rectify the situation.
Savings will cushion the blow of any financial hardship.
Stop Paying Extra Bank or Late Fees
Late fees are not helping you. They add up over time – fees can even accrue fees!
If you are the kind of person who always forgets to pay their bills on time, you can get around this by automating your finances so that the money automatically goes out of your account.
You should also avoid making any extra charges on your credit card unless you are sure that you are able to pay it off in full at the end of the month.
Don't Pay Full Price!
Paying full price is a really common financial mistake that a ton of people make.
In today's world, you can find a sale on just about any item. If you see something you need at the store, take a few moments to shop for it online and you'll probably be able to save 10-20%
Not only does this method stop you from overpaying, it also gives you a moment to think and decide whether or not what you were thinking of buying is actually a worthwhile investment.
Create a Financial Defense Plan
All of us need to not only earn our living and grow our finances if we're to live a comfortable and happy life, but we must also defend them.
That means ensuring you stay rational, sensible and forward-thinking in all matters related to your financial health.
There are a few considerations you can take care of in order to make this so, and generate a cognitive and systemic financial defense to keep your money yours, and flowing in the direction you most want.
Here are the keys to defending your financial interests
Know Good Lawyers
The most important thing is to have good counsel and good advice. So, hire the best attorneys that you can afford. From real estate to contracts to brand protection, you need someone behind you making sure you aren't making any major missteps.
The world practically runs in the courtroom now, unfortunately. So, with good attorneys on your side, it will keep you out of the courtroom and focused on running your business.
Have A Contingency Plan
It's always best to have a fail-safe.
This might mean never tying up all your investments in one basket. It might mean diversifying your investments .
Or, it could mean allowing only one or two financial handlers to have any kind of insight into your money matters in the first place.
The key is to be able to have a solid plan but also be able to pivot to something else should the first plan fail.
With the willingness to keep a backup plan, or a mode of operation to take when something fails or doesn't go the way you expect, you at least won't lose anything.
Keeping a solid contingency is also reliant on keeping solid discipline with your financial means – without this none of your decisions are likely to land effectively.
Pore Over Contracts
Whenever signing a contract, or forging a new one, you need to know exactly what terms are referring to.
You also need to read between the lines, and consider what situations a certain stipulation could affect in the future. Remember, even vaguely written terms in a contract do not fall there unexpectedly.
They are either there to make or defend a certain form of income, or persuade and dissuade a certain type of behavior. Every word counts.
Remember the first recommendation? Well, here's where they come in. But, it's important to know how to read and interpret the contracts yourself as well.
Study contract terminology and simply dedicate the time to observe and understand.
Look For Weak Spots
What are the weak spots in your defense system?
Could it be family members having access to your accounts? Do you think it could it be emotional family members asking for financial help, when this is not genuine?
Or perhaps it could it be the services you bank with.
Don't forget about the way you log in to your accounts and store passwords.
To prevent your finances from being breached, keep up to date on modern security measures. From there, you should be settled.
Conclusion
To reduce your financial stress, the key is to lower your costs, increase your passive income, and protect your assets.
This article originally appeared on IdealREI.  Follow them on Facebook, Instagram and Twitter.