Battle Of The Stocks: Pandora vs. Spotify
(Editor's note: "Battle Of The Stocks" is a weekly article series where AJ, our resident Wall Street expert, picks two popular stocks in an industry and see how they match up. In this week's edition, AJ takes a look at two music industry disruptors in Spotify and Pandora.)
We're nearly a month away from the earnings season, but it's never too early to gauge performance and scope out stocks with potential to surprise Wall Street and beat estimates.
This time around we compare two publicly traded stocks that are behemoths in the music streaming industry. Who do they match up? Who's in the lead? And who's going to take the win?
We're about to find out. Let's get ready to rumble.
Pandora vs. Spotify
Pandora [P] and Spotify [SPOT] are global leaders in the music streaming space. There is, however, a difference in the way these companies function.
Spotify members can choose the tracks they want to listen to and when to play them. Pandora is a radio service where users can create a radio station based on their personal choice of music, artists and songs.
While Pandora Premium is available for $9.99 per month and $109.89 annually, Spotify Unlimited is a tad cheaper on the pocket — subscriptions start at $9.99 a month or $99 a year.
The US music industry has grown from $1.8B in 2014 to $5.7B in 2017. This has unlocked significant opportunities for companies to capitalize on this growth and drive revenue.
Which one is a better stock at current levels? Let's find out.
Market Value
After going public in early 2011, Pandora has grown to capture a market cap of $2.56B. Pandora's share price has declined from $13.40 post IPO to its current price of $9.62.
Although the shares touched an all-time high of $37.42 in February 2014, its value has since decreased, eroding massive investor wealth. Surprising many, this year Pandora's stock is up almost 100%.
On the other hand, Spotify enjoys a much larger market cap of $31.5B. Spotify was publicly listed on April 3, 2018, and closed trading at $149.01. Shares have since risen to its current price of $175.52.
Revenue Growth
Yes, profits are where it's at. But without revenue, you don't have much of a business. So which one is raking in more dough?
In 2017, Spotify grossed $4.78B. Spotify's revenue is expected to grow by 28% year-over-year to $6.12B in fiscal 2018.
By comparison, Pandora grossed $1.47B in 2017 and expects revenue to rise by 5.6% in 2018 to $1.55B, and nearly 12.5% next year.
WINNER: Spotify
Profitability
Spotify and Pandora are still loss-making companies. But with the RIAA (Recording Industry Association of America) highly optimistic about the radio industry, investors will be hoping that the two firms can improve bottom line drastically sooner rather than later.
Moreover, analysts expect Spotify to turn profitable by the end of 2020. Pandora, however, is estimated to report a net loss margin of around 8.4% by 2020.
WINNER: Spotify
Earnings Growth
We've seen that Spotify's profitability is slated to improve at a much higher rate compared to that of Pandora. Spotify's earnings per share (EPS) is expected to rise 52.5% in 2018 and over 78.5% next year.
Pandora is also expected to improve earnings by 25% this year and around 50% next year, numbers that could cheer investors.
WINNER: Spotify
Subscribers
While the above chart shows the active user growth for Pandora and Spotify, we need to consider the number of paid subscribers for both companies.
At the end of Q2 2018, Pandora had just over 6 million paying subscribers. Compare this with Spotify, that has 83 million paid subscribers — Spotify is a strong winner here.
WINNER: Spotify (4-0)
Wealthlab Verdict: 
Overall, with a score of 4-0, Spotify wins this battle easily. Though Spotify is a much larger company in terms of market cap, revenue, and subscribers, it is still able to grow sales at a much faster rate compared to Pandora.
A larger subscriber base leads to higher revenue and increased spending for sales and marketing. This results in converting potential customers and is a virtuous cycle that Spotify has taken advantage of.
VIDEO: How Far Does $150K A Year Get You In New York City?
No matter what metric or list you look at, it goes without saying: New York City is one of the most expensive places in the world to live in.
In this video, CNBC spoke to a Millennial who runs her own brand consulting agency and wants to #WealthHACK her way to retirement by 40.
She makes $150K a year. But how far does that actually get her? Check it out.
How to Create A Financial Roadmap: Investing In A Volatile Market
The market has been heading up, up and away for so long that many investors may not remember (or even experienced in some cases) what it was like to invest during times of extreme volatility. However, the bull market has to end sometime—and probably for longer than a single quarter like we saw at the end of last year.
So how do you go about making investment decisions when it becomes very challenging to find positive returns? It can be tempting to switch out your entire portfolio when there's a sudden change, but that may not be the wisest move. Before making any changes, you should consult your financial roadmap, and if you don't have one, then now is an excellent time to make one. The Securities and Exchange Commission advises investors to look at their entire financial picture before making any big changes. This step-by-step guide will help you get everything down on paper.
#1. Set goals
To start creating your financial roadmap, write down any goals that you have. Perhaps you want to purchase a new home in 10 years. You'll also want to determine when you want to retire, although this age could change over time if you discover that you can't retire as early as you want to. Decide what types of things you want to save money for, whether it's a new home or car, an education, retirement, medical bills, a "rainy day" fund, or anything else.
Don't forget to set timelines for each goal so you have an idea of when you might be able to achieve these goals realistically. The SEC has a number of calculators and other financial tools to help you set realistic timelines for your goals.
#2. Look at your current financial picture.
Most investors already know the basics, but pulling everything together into a roadmap might seem a bit overwhelming because it can be so easy to forget something. Even though you may think you know everything you need to know about your current financial picture, just having all of it down on paper will help you get organized.
Make a list of all your liabilities and assets, including individual holdings in your portfolio[s]. List all your checking and savings accounts and their balances, the cash value of your life insurance policies, real estate, home, retirement accounts and other investments, and any personal property. Knowing which stocks or other assets you have money in can make it easier to decide where you want to move your money when the market turns.
On the liability side, list your mortgage, credit card and bank loan balances, car loans, student loans, and any other liabilities. Add up your assets and liabilities and subtract your liabilities from your assets to see your net worth. If you have a negative net worth, you can start making plans to get on track. The Foundation for Financial Planning has some excellent worksheets to help you get started with making your lists so you don't forget anything.
#3. Consider your risk tolerance before making any changes.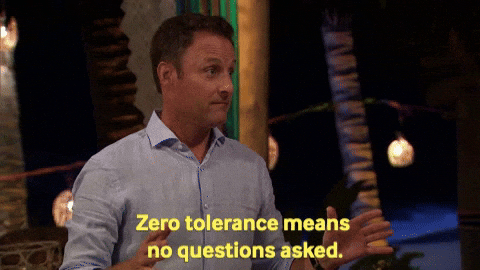 After you've made a list of all your investments and assets, it's time to think about your risk tolerance. As the winds of the market shift around, risk sentiment will move as well. There is no such thing as an investment that is 100% safe.
A good guideline for determining the best mix of risk in your investments is to subtract your age from 120 and put that percentage of your portfolio in stocks and the other percent in bonds. For example, a 40-year-old would put 80% of their portfolio in stocks and the remaining 20% in bonds.
Of course, there are many other asset classes to consider too, and picking stocks is literally a full-time job. Thus, you may want to consider an index fund for your stock holdings if you just want to set it and forget it. However, if you want to take on a bit more risk in part of your portfolio, there are many actively managed funds with excellent track records to take the guesswork out of stock picking.
As you're setting out all your investments and thinking about making changes, make sure your portfolio is properly diversified so that when one asset falls, another one gains to make up for the loss in the other one. Think over every potential change carefully before making a move to avoid unnecessary turnover and fees associated with trading.
The SEC also has a handy guide here which explains more about investing and creating a financial roadmap.
This article originally appeared on ValueWalk. Follow ValueWalk on Twitter, Instagram and Facebook.
CNBC: Here's Why WeWork Wants To Go Public
News broke recently that WeWork's going public in September. In this video, CNBC breaks down why they're going public.
Before you watch, though, here's some context.
WeWork's recent S-1 filing — the paperwork you file with the SEC right before you go public — had the entire internet up in arms, including ourselves, trying to decode how the heck WeWork justifies its insane valuation.
Considering, ya know, IWG, a direct competitor, has nearly double the revenue, five times the members, is $2.5B ahead on the bottom line and…well, you can sort of see where this is going.
Despite earning an insane $47B valuation this year, it's bleeding dough. Yes, WeWork grossed $1.8B in 2018…but it also lost $1.9B.
Be that as it may, WeWork is going public this year (via parent company "The We Company"), the latest in a string of high-profile tech IPOs in 2019.
And speaking of tech. Despite numerous "tech" mentions in the S-1, critics are claiming WeWork is little more than a real estate company.
As far as the We losses go, CFO Artie Minson told CNBC that investors need not worry about those grim financials, but instead to look at WeWork's losses as "investments" that will lead to greater cash flow. (Which is very possible.)
And even if short-term losses eventually unearth long-term cash flows, will they be enough to justify its lofty valuation…and even loftier ambitions?
While we're waiting for time to tell on WeWork's future, if you're looking to raise your startup game right now, go check out our content partner More Labs' brand-new drink Aqua+. (Yes, the same More Labs behind this drink that broke the internet.)