Uber Goes Public And Immediately Loses Over $6B In Value
UBER just went public in the most anticipated IPO since Facebook went to Wall Street.
The ride-sharing company officially hit the New York Stock Exchange Friday, pricing its IPO at $45 a share, which put the ride-hailing company at $81B at 180M shares available—far below their initial $120B projection in their filings.
Uber ended the day at $41.60—down nearly 8% from its listing price, leading to a $6B+ valuation loss.
For perspective: Uber's last private valuation was about $76B. It's now worth $75.5B.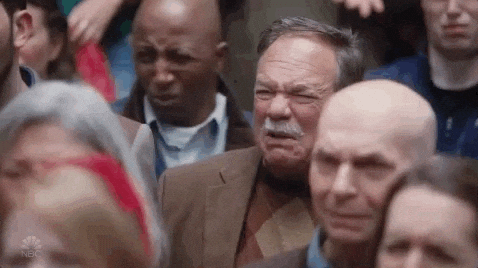 What's happening?
Uber's not the only one crashing out the gate. Even though Lyft beat Uber to the IPO punch, since going public in March, Lyft has lost 29% of its value.
Uber's been plagued by a number of issues, compounded by the fact that none of the tech unicorns are profitable yet. Uber, for instance, burned through $1B in Q1 alone.
"They waited too long to go public," Former NYSE President Tom Farley said. "Some of the issues they had — I'll call it culture — some of the issues they had with their culture would've been solved in a public market. You wouldn't show up on a quarterly conference call every quarter and have three or four new stories like they were having for 18 straight months."

Did Uber IPO too late?
Although early investors made out like straight BANDITS—just look at Lance Armstrong—investors in the later stage haven't been as lucky.
"I mean, you look at all the money invested in Uber — 25 billion bucks," Farley said. "Their pre-money valuation last night was [$]73 [billion]. This is a 2.8x investment.
"That's great and all, but the initial investors got 10,000 times their money. So the recent people, they haven't been making money. This is a company that has needed public discipline, this is a company that has needed a public currency, and it's a company that should have gone public three or four years ago."
How To Launch Your Business In Less Than 30 Days
Got a great business idea that you think might be the next big thing? Despite the uncertainty and the risks tagged to becoming an entrepreneur, you wouldn't know until you try. Besides, it takes less than a month to launch a product or service. Here's how you make that happen.
Millennials To Gen Z: 5 Ways They Differ In The Workplace
(Editor's Note: The following article is a guest post by superstar entrepreneur and tech investor Jonathan Schultz.) 
There has been plenty of focus on millennials in the past few years, but it's now time to redirect our attention to Gen Z. Right now Gen Z is entering the workforce and are ready to become the face of corporate America.
While there are plenty of similarities between Gen Z and Millennials, let's look at a few ways they differ.
Gen Z is more competitive
Millennials have been said to be collaborative and teamwork focused and want to operate in an environment where they feel included and part of something bigger. Gen Z is said to be more competitive and want to be judged based off of their individual performance.
Gen Z also understands that there is a need for consistent development in skills in order to compete. This generation will do whatever it takes but certainly wants to reap rewards for it.
Gen Z is highly idependent
Gen Z typically likes to work alone and many of them would rather have their own office space as opposed to working in open and collaborative environments. This generation also prefers to manage their own projects, so their unique skill sets can be exposed.
Gen Z does not want to depend on others to get things done.
Gen Z prefers face-to-face communication
Millennials love to communicate via email, text, and anything other than face-to-face. The Gen Z group are huge in-person interactors and prefer it over the less personal email or text.
Millennials have received a lot of "bad press" for being so attached to their phones and Gen Z wants to transition out of that shadow. This generation will want more in-person meetings to discuss projects, etc.
Gen Z knows technology
Gen Z has known nothing other than technology their entire lives. They grew up with Facebook, texting, etc. Millennials still grew up with landlines and dial-up internet.
While Millennials are tech-savvy, Gen Z has been living in a world of smartphones for as long as they can remember. This generations relationship to technology is almost instinctual rather than learned.
Gen Z expects the workplace to conform to their needs
Gen Z wants everything to be catered to their needs. This is why companies have had to re-think the amenities they offer and how they structure their offices in order to meet the needs of this young workforce.
Companies now have to appeal to this younger mindset and have a less cookie-cutter approach to the environment they create for their employees. While millennials also expect the workplace to conform to their needs, for Gen Z, it could mean the difference between accepting a job offer or not.
There are obviously very clear differences between these two generations. Yes, every member of a generation will have their own unique traits and characteristics, but overall you will see that Gen Z is a more independent and technologically-advanced group in comparison to Millennials.
Jonathan Schultz is an entrepreneur, real estate tech investor and influencer. He's the co-founder of Onyx Equities, a leading private equity real estate firm, and has been voted one of the most powerful people in real estate. Follow Jon's blog here. 
GRAPH: 63 Fintech Startups That Are Targeting Millennials
Many fintech startups are leveraging existing technologies already popular among young adults such as social networks and mobile messaging.
Project crowdfunding sites GoFundMe and Andreessen Horowitz-backed Tilt, for example, mirror or take advantage of social networks and are largely popular among college audiences. Google Ventures and General Catalyst-backed HelloDigit transfers money directly via text message.
The graphic below breaks down the set of primarily US-based fintech companies appealing to the millennial generation including Robinhood, Acorns, Wealthfront, Earnest and more. (As we've also highlighted separately, startups in the digital banking market have attracted more than $10B since 2010.)