From Punk'd To The $200M Man: Ashton Kutcher's Fast Rise To Silicon Valley Mogul
Ashton Kutcher's lived many roles, from dim-witted Michael Kelso in That's 70's Show to the genius billionaire Walden Schmidt in Two And a Half Men. What might surprise many is his eye for promising startups.
Kutcher has founded a successful venture capitalist firm (which turned $30M to a whopping $250M in under six years) and is an active investor in the tech space.
A-Grade Investments
Ashton Kutcher founded A-Grade Investments in 2010 with long-time friends Ron Burkle and Guy Oseary.
The VC firm has invested a little under a million in Uber to date, an investment that's now churning 100x its value. In 2011, A-Grade invested $2.5M in Airbnb and the investment is valued at close to $100M.
Uber and Airbnb are not one-off lucky investments—A-Grade's portfolio includes several blockbuster start-ups such as Spotify, Skype, Pinterest, and Shazam.
Silicon Valley stalwart Marc Andreessen believes a VC is one of the best if it can generate 3x returns and considers 5x return a home-run. An 8x return, like the portfolio that turned $30M to $250M, is mighty impressive.
In 2009, Andreessen invited Kutcher to invest $1M in Skype. A little after two years, Skype was acquired by Microsoft [MSFT] and Kutcher raked in a cool $4M. He quadrupled his investment when the world was still reeling under one of the worst recessions in history.
A-Grade invested in companies that have appealing founders, a problem-solving mission statement and a solid business model.
Not all you touch will turn to gold
However, investing in tech is not easy. The disruptive nature of this industry had made seasoned investors like Warren Buffett wary of the same. Similar to other VC's, A-Grade also had its share of investment failures.
In fact, while investing in start-ups it is normal to experience more failure than success. In 2011, Kutcher's VC invested in online fashion start-up Fab.com and saw its valuation soar to $1B and then come crashing down to $15M.
Kutcher was also the creative director (in addition to funding) of Ooma which was an unsuccessful web-based phone service. However, A-Grade has managed to offset these investment with a slew of successful ones.
Much more than just a celebrity investor
Kutcher is not a celebrity investor who takes on equity in exchange for endorsements. He is in for the real deal. Funding in tech is more miss than hit and Kutcher invests in products that he believes in.
He extensively uses Uber for travel. Kutcher stayed in Airbnb's (before investing in the firm) to be absolutely sure if staying in a stranger's house is as comfortable as a hotel or your own home. He then rented out Airbnb's for a year after his divorce with Demi Moore.
He passed on investing in Snapchat twice as Kutcher confessed that he did not get it. Though Snapchat went on to become a publicly listed company, Kutcher remains unconcerned and knows that he will pass on many such investments that will go on to be successful.
Leveraged social media influence
Ashton Kutcher knows the power of social media. He was, in fact, an early adopter and the first one to have a million followers on Twitter [TWTR] way back in 2009.
While being actively involved with start-ups, Kutcher managed to use his influence on social media to voice his support for Uber when New York City's Mayor Bill De Blasio tried to restrict Uber's growth via regulations.
Now what?
In 2015, Liberty Media pumped in $100M and appointed Kutcher and Oseary to run this investment vehicle looking at their impressive returns. That year, Kutcher and Guy Oseary founded another VC fund Sound Ventures targeting investments in the tech space.
Sound Ventures have made 53 investments to date and has led six rounds of funding. Its latest investment was in the electric scooter start-up Bird that has already raised up to $300M.
Sound Ventures'  hit the bulls-eye with investments in Neighborly, Gusto and Robinhood. Sound Ventures has also invested in b8ta, Cedar, Calm and Modern Fertility in the last four months.
In June, the VC announced that it is looking to raise a second fund of  $150M, to up their investment ante. A successful run here will most likely propel them into the billion dollar league.
Kutcher was paid $20M for starring in the final season of Two and a Half Men. We can see that venture funding is not his second stream of income. He is passionate about tech and believes it can make a huge difference. He is in fact, all-in.
How The Greats Stay Ahead: 3 Hacks For Peak Productivity From NBA All-Stars
We can all learn a thing or two about productivity from the world of sports. Whether you're LeBron James or or Serena Williams, when it's time to hit the court, there are no excuses.
There's a lot we can learn from athletes about peak productivity. You don't even have to play sports professionally to apply some of their hacks to get the most from your working hours.
Here are three hacks to maximize your productivity. (Even if you aren't an athlete.)
1) Recovery Is Key
Lakers star Kobe Bryant was notorious for one other thing besides his fierce rivalry with the Boston Celtics. Kobe was a firm believer in the ice bath after a basketball game.
In a Facebook post in 2014, Kobe wrote, "Just finished training, so ice bath is everyday." He also posted a video of himself getting into his ice bath.
While ice baths may be uncomfortable, they help athletes reduce inflammation and muscle pain. This helps the athlete recover more quickly after a game.
Thinking about recovery and giving yourself a break can help you prepare for more productive work ahead. This will mean different things for everyone.
For one person, it could be getting a massage or reading a book, whatever relaxes you.
You might notice that you feel fresh and ready to go when the next week rolls around.
2) Hydrate—2019 Style
We all know this but it's a healthy reminder nonetheless: Water helps the body build muscle and repair itself more quickly.
During the day, your body loses water due to the heat and the body's own processes. You will also lose some electrolytes, leaving your body feeling tired and sluggish.
Gatorade was a pioneer in this space, adding a soft drink with electrolytes, though heavy on sugar. These days you have sugar-free products like Aqua+ that give you benefits of Gatorade while removing the "bad" it brings.
"Aqua+ is an oral rehydration solution designed to help you hydrate faster and more effectively than water alone," CEO of More Labs Sisun Lee says.
Formerly known as 82Labds, More Labs is a fast-growing biohacking beverage startup—think liquid version of the Limitless pill—that started out of Silicon Valley in July 2017.
Since then, More Labs' has grown to $13M+ in sales through various products, raised $8M in a Series A round last year, according to TechCrunch, earning a $33M valuation.
"On top of electrolytes," Sisun says, "Aqua+ Immunity combines seven essential vitamins to strengthen your body's defenses".
You can check out Aqua+ by MoreLabs here.
3) 
Pay Off Your Sleep Debt
A final hack to peak productivity is to reduce or eliminate your "sleep debt."
Let's face it. Most of us are probably running on less than the recommended amount of sleep.
According to the health experts at Johns Hopkins Medicine, sleep deprivation can increase your risk of heart disease by 48% and 36% for colorectal cancer.
If that sounds like a recipe for health trouble, you can be sure it will mess with your productivity as well.
Sure, you can get away with the occasional all-nighter or skimping on sleep here and there.
Long term, however, the consequences might not be so rosy.
The best productivity hack you can make today is to reduce or eliminate your sleep debt completely. [f][g]
———————————————————————————————————————————————————
More Labs is a venture capital-backed biohacking supplement company that started with the basic idea that you shouldn't have to compromise between having fun and being productive. Since launching in 2017, More Labs has racked up $13M in revenue and a $33M valuation.
This Ex-Tesla Engineer's $33M Startup Wants To Kill Hangovers Forever—Here's How He's Doing It
Hangovers: We all had them. They suck.
Hangovers come about when we drink more alcohol than our livers can handle, leading to a type of toxic acid buildup. Along with dehydration. And headaches from hell. 
So now, one ambitious Facebook and Tesla alum wants to kill hangovers forever—and he's got big VC money behind him. 
Since launching out of Silicon Valley in 2017, fueled by his hangover killer "Morning Recovery," generating $13M in revenue en route to a whopping $33M valuation.
And the mission is now to kill hangovers. Forever.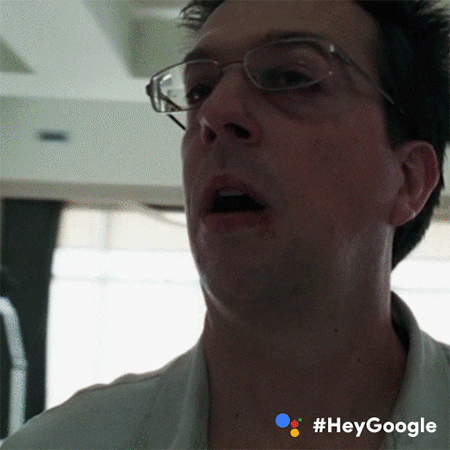 How do you kill hangovers?!
With the help of a UCLA researcher publishing papers on herbal remedies for hangovers, along with other tech engineer friends, they created their own formula.
And it's worked. Big time. 
According to Business Insider, the product sold a whopping $1M in under three months of launching.  
That's not a typo.
But…how?
During a long trip to Korea, Sisun Lee was partying every night, then working the next morning, hangover or not. Which led to the idea that hangovers could be managed.
"My friends would go to work the next day and they would swear by these hangover drinks with an herbal base," Lee told TechCrunch last year.
He tried it on his friends at Tesla plus his former co-workers at Facebook. 
"I was basically getting drunk every single night," Sisun told Business Insider, seemingly immune to hangovers. "I wondered, did I not drink enough?"
A Toronto VC put it on Product Hunt—a website that helps launch new products—where it immediately shot to No. 2, with 10K people signing up to try it. 
So what is More Labs? 
His company More Labs is a FDA-compliant (pretty big deal) biohacking beverage startup, which produces various productivity, health and hydration products. 
Think Limitless meets Gatorade without the sugar. (With FDA approval.)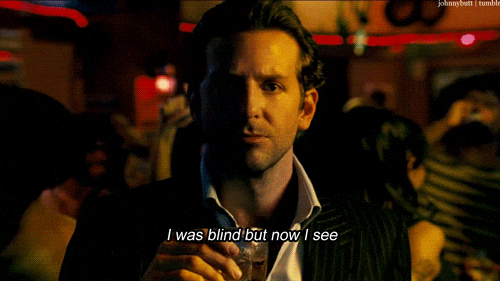 On the heels of the crazy launch, Sisun raised a small seed round to bankroll production, forcing him to quit his Tesla gig. 
And it became increasingly obvious that he had to quit his job and give running this company a try.
"Leaving Tesla was a very tough decision. If I could have done both, I would have," he said
Aqua+…
This week, Sisun Lee, founder of More Labs, is launching Aqua+, a water product designed to make you hydrate faster. 
On the heels of success of More Labs' flagship product Morning Recovery, Sisun's next product is designed to help you hydrate faster than water…without the sugar.
Basically water on steroids…hence Aqua+. (Aqua plus, get it?)
"Aqua+ is an oral rehydration solution designed to help you hydrate faster and more effectively than water alone," Sisun says. 
"On top of electrolytes," Sisun says, "Aqua+ Immunity combines seven essential vitamins to strengthen your body's defenses".
[Editor's note: If you want to try out Aqua+, smash this link right here.]
More Labs is a venture capital-backed biohacking beverage startup that started with the basic idea that you shouldn't have to compromise between having fun and being productive. Since launching in 2017, More Labs has racked up $13M in revenue and a $33M valuation.
How To Fire Like A #Boss (Without Getting Sued!)
Firing an employee is often harder than hiring them in the first place.
Some entrepreneurs struggle with this so much, they do anything but pull the trigger.
Postpone.
Set up meetings that never deal with the problem.
If you're Alexander Jarvis, that list of things might include feeling really pained and crying when you have to fire someone.
Let's face it. Firing is hard. Even Hollywood made a big deal of this in 2009 movie Up In The Air, about a heartless, macho, corporate "downsizer," who spent his days flying around the world and having to fire people. It didn't hurt that George Clooney played the role.
You don't have to be George Clooney though, or Donald Trump on The Apprentice, to get over your discomfort at firing people.
If you've struggled with firing in the past, Jarvis says there's a better way to hire employees in the first place so you never struggle with letting them go.
As reported on the 50Folds blog, Jarvis's experience with firing changed dramatically when he switched to hiring salesmen on trial only.
Rather than make an open ended hire, he agreed with the prospective hire on holding a trial run for 2 weeks or however long.
Jarvis and the hire both knew ahead of time what the salesman's target number of sales to make for that 2 weeks would be.
If they were able to hit it, then they were officially part of the team. If not, well, they'd move on, and there were no hard feelings either way.
Can you imagine the kind of stress that would save you if you hired your new hires the same way?
For Jarvis, it made all the difference between not being able to look himself in the eye, and having people he was firing thank him. As surprising as it sounds, newly fired people would tell him stuff like, "Thanks man. We gave it a shot. Thanks for the opportunity."
So, this stuff works. Jarvis says you don't need to be hiring salespeople only in order to use this hack. You can use it for any other roles as well, as long as you set clear trial targets upfront and make sure both of you know what you are in for.
Good luck.