This Ex-Tesla Engineer's $33M Startup Wants To Kill Hangovers Forever—Here's How He's Doing It
Hangovers: We all had them. They suck.
Hangovers come about when we drink more alcohol than our livers can handle, leading to a type of toxic acid buildup. Along with dehydration. And headaches from hell. 
So now, one ambitious Facebook and Tesla alum wants to kill hangovers forever—and he's got big VC money behind him. 
Since launching out of Silicon Valley in 2017, fueled by his hangover killer "Morning Recovery," generating $13M in revenue en route to a whopping $33M valuation.
And the mission is now to kill hangovers. Forever.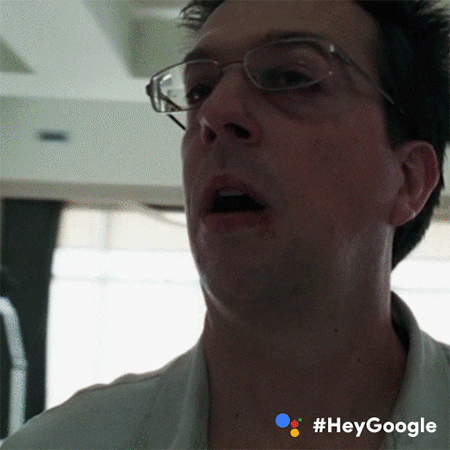 How do you kill hangovers?!
With the help of a UCLA researcher publishing papers on herbal remedies for hangovers, along with other tech engineer friends, they created their own formula.
And it's worked. Big time. 
According to Business Insider, the product sold a whopping $1M in under three months of launching.  
That's not a typo.
But…how?
During a long trip to Korea, Sisun Lee was partying every night, then working the next morning, hangover or not. Which led to the idea that hangovers could be managed.
"My friends would go to work the next day and they would swear by these hangover drinks with an herbal base," Lee told TechCrunch last year.
He tried it on his friends at Tesla plus his former co-workers at Facebook. 
"I was basically getting drunk every single night," Sisun told Business Insider, seemingly immune to hangovers. "I wondered, did I not drink enough?"
A Toronto VC put it on Product Hunt—a website that helps launch new products—where it immediately shot to No. 2, with 10K people signing up to try it. 
So what is More Labs? 
His company More Labs is a FDA-compliant (pretty big deal) biohacking beverage startup, which produces various productivity, health and hydration products. 
Think Limitless meets Gatorade without the sugar. (With FDA approval.)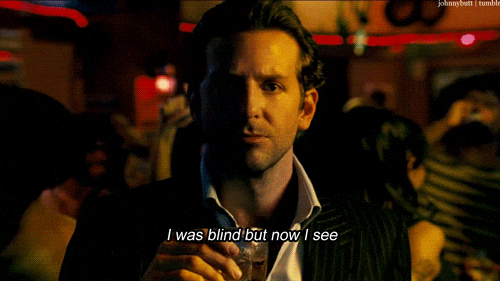 On the heels of the crazy launch, Sisun raised a small seed round to bankroll production, forcing him to quit his Tesla gig. 
And it became increasingly obvious that he had to quit his job and give running this company a try.
"Leaving Tesla was a very tough decision. If I could have done both, I would have," he said
Aqua+…
This week, Sisun Lee, founder of More Labs, is launching Aqua+, a water product designed to make you hydrate faster. 
On the heels of success of More Labs' flagship product Morning Recovery, Sisun's next product is designed to help you hydrate faster than water…without the sugar.
Basically water on steroids…hence Aqua+. (Aqua plus, get it?)
"Aqua+ is an oral rehydration solution designed to help you hydrate faster and more effectively than water alone," Sisun says. 
"On top of electrolytes," Sisun says, "Aqua+ Immunity combines seven essential vitamins to strengthen your body's defenses".
[Editor's note: If you want to try out Aqua+, smash this link right here.]
More Labs is a venture capital-backed biohacking beverage startup that started with the basic idea that you shouldn't have to compromise between having fun and being productive. Since launching in 2017, More Labs has racked up $13M in revenue and a $33M valuation.
The Top 10 Investment Opportunities To Capitalize On During A Recession
A recession can be a challenging time, but it can also present opportunities for investors to make smart investment decisions.
During a recession, certain industries tend to perform better than others, and identifying these opportunities can be the key to success.
Here are the top 10 investment opportunities to capitalize on during a recession:
1. Defensive Stocks
Defensive stocks are those that tend to perform well EVEN during economic downturns.
These include companies that provide essential goods and services, such as healthcare, utilities, and consumer staples.
Defensive stocks may not offer the highest returns, but they can provide stability and protection during a recession.
Defensive stocks include Johnson & Johnson, Procter & Gamble, PepsiCo, and Walmart, among others. (You can buy them all inside the NYCE app.)
2. Gold
Gold is often seen as a safe haven during times of economic uncertainty.
As a tangible asset, it can provide a hedge against inflation and currency fluctuations. During a recession, the price of gold may rise as investors seek a safe haven for their money.
READ: 3 Ways To Invest In Gold (In 3 Minutes Or Less)
3. Real Estate
Real estate can be a good investment opportunity during a recession. Especially if you are looking for a long-term investment. (Hence why NYCE exists.)
While property values may dip during a recession, they tend to recover over time. In addition, rental properties can provide a steady stream of income, even during a recession.
After all: Real estate has created more millionaires than any other asset class.
4. High-Quality Bonds
High-quality bonds, such as U.S. Treasury bonds, can be a safe investment during a recession.
These bonds are backed by the full faith and credit of the U.S. government, which makes them less risky than other types of bonds. (Though this has become less safe today than in the past.)
They may not offer the highest returns, but they can provide stability and protection during a recession.
5. Consumer Discretionary Stocks
Consumer discretionary stocks are those that are tied to consumer spending, such as retail, travel, and entertainment companies.
During a recession, these stocks may suffer as consumers cut back on non-essential spending.
However, if you believe that the economy will recover, investing in consumer discretionary stocks can be a good bet.
6. Healthcare Stocks
Healthcare stocks tend to perform well even during economic downturns, as people still need healthcare services regardless of the state of the economy.
In addition, the aging population in many countries is driving demand for healthcare services, which can provide long-term growth opportunities for investors.
7. Technology Stocks
Technology stocks can be a good investment opportunity during a recession, as many companies in this sector have strong balance sheets and cash reserves.
In addition, the shift towards remote work and online shopping during the pandemic has increased demand for technology products and services.
8. Emerging Markets
Emerging markets can be a good investment opportunity during a recession, as these countries may be less affected by the economic downturn than developed countries.
In addition, emerging markets often have higher growth rates than developed countries, which can provide long-term growth opportunities for investors.
9. Dividend Stocks
Dividend stocks can be a good investment opportunity during a recession, as they provide a steady stream of income even during tough economic times.
Look for companies with a history of paying dividends and a strong balance sheet.
10. Cash
Finally, cash can be a good investment during a recession, as it provides flexibility and liquidity. Having cash on hand can allow you to take advantage of investment opportunities as they arise.
In conclusion, while a recession can be a challenging time for investors, it can also present opportunities for smart investment decisions.
By identifying the top investment opportunities during a recession, you can position yourself for long-term success.
From Zero to Millionaire: How 9-5 Marketing Guy Made A Fortune Selling Pet Rocks As A Joke (1)
No BS—this is actually a real story.
The pet rock—a seemingly ridiculous idea—became a sensation and made its creator, Gary Dahl, a millionaire in the 1970s.
Dahl, a marketing executive, came up with the idea as a joke during a conversation with friends.
He packaged rocks in a cardboard box with holes and called them "pet rocks," complete with an instruction manual on how to care for them.
There was virtually no upfront investment, as the rocks themselves were free, and the packaging was inexpensive.
"It was a joke," Dahl told ABC News years later. "It was a satire. It was fun. And it became an overnight success."
The pet rocks became an instant hit, with Dahl selling over a million of them in six months.
He appeared on popular TV shows and even wrote a book about his success. The pet rock craze died down after a year, but Dahl had already made his fortune.
After the pet rock craze died down, Gary Dahl continued to work in marketing and advertising.
He also tried to launch other novelty products, such as "sand-breeding kits" and "mood rings," but none of them achieved the same level of success as the pet rock.
"I think that's one of the things that is wrong with business today. People are so serious, they forget to have fun," Gary Dahl said.
The success of the pet rock shows that sometimes the most unconventional ideas can lead to great success.
Why Gary's story matters to you…
The story of Gary Dahl and his pet rock is a testament to the power of thinking outside the box. Sometimes, it's the seemingly ridiculous ideas that can lead to the biggest successes.
Dahl's story is not only inspiring, but it's also a reminder to keep a sense of humor and not take ourselves too seriously.
In business, it's easy to get bogged down in strategy and analysis, but we should never forget the importance of creativity and fun.
The success of the pet rock is also a lesson in the power of marketing.
Dahl's packaging and instruction manual turned a simple rock into a desirable product. It's a reminder that sometimes it's not the product itself that's important, but how it's presented to the world.
So if you're feeling stuck in your business or just need a little inspiration, take a cue from Gary Dahl and his pet rock.
Keep an open mind, don't be afraid to take risks, and don't forget to have a little fun along the way.
Who knows…you might just come up with the next big thing.
About author:
wealthlab is a platform for hustlers, doers, entrepreneurs and investors to do epic s&%. Our mission is to create 100M new investors worldwide. Join our academy here.*
Don't miss:
Sign up now: Learn how to retire with $1M with our wealth academy.
How Big Real Estate Moguls Avoid Taxes (And How You Can, Too) 👀
I was looking around Google for an old article on tax strategies and this five-year old video of myself happened to pop up.
I'm interviewing a tax expert about how real estate investors avoid paying taxes in perpetuity—AND how everyday citizens can do the same thing.
(Real estate—our TEMPLE I and TEMPLE II projects included—has a number of tax benefits savvy investors have capitalized on for years, including Opportunity Zone breaks and 10-year tax abatements.)
There's the 1031 exchange, of course, which I've shared with you guys before.
Just to refresh your memory, the 1031 Exchange allows you to roll over gains from your last project into a new property TAX FREE—as long as said property is worth the same or more.
But there's ANOTHER TAX LOOPHOLE that can take your portfolio to an entirely new level by splitting your capital gains into MULTIPLE properties.
So I thought I'd share it with you guys. 💎
You can check it out here.
Let me know what you think. 😎
PS: In our next update, I'm going to break down how real estate moguls get paid from their properties…tax free. 👀
PPS: If you want to learn how to implement generational wealth strategies like this one, you can join our NYCE wealth academy (TRIBE U) here.
You've reached your free article limit.
Continue reading by subscribing.
Already a subsciber? Login >
Go back to Homepage >