CHART: How Blockchain Powers Bitcoin
Blockchain, Bitcoin. Bitcoin, blockchain.
The two terms go hand in hand—and have become almost ubiquitous with this year's insane rise (and fall) of Bitcoin.
But what does it all really mean? How does it come together? In this week's chart, our friends at CB Insights break down exactly how blockchain powers Bitcoin.
Exclusive Q&A: How These 4 College Roommates Built One Of The Top Black Wealth Channels On Instagram
It's one of the more shocking stats that exist in America: Despite trillions in spending power, minorities are at the bottom when it comes to wealth. As of 2020, there's a wealth gap that will take 228 years to close.
That said. There's currently a movement on social media where a handful of Instagram channels provide real financial and wealth-building advice, particularly in the black community.
We spoke to the founders of one of our favorite channels, @BlackWealthRenaissance.
Ex-roommates in college, Jalen Clark, David Bellard, Jared Spiller and Kelly Rhodes started this as a passion project; they've since grown this 209K+ followers in about a year, with one of the most engaging audience on the 'Gram.
In this two-part Q&A, they break down the importance of wealth building, their mission and why it's important to make your own table.
(Editor's note: This interview was done by WealthLAB editor-in-chief/real estate developer Philip Michael.)
Congrats on all your success. In such a short time. So tell people. What is Black Wealth Renaissance?
Jared: Black Wealth Renaissance is a movement. Our goal is to normalize the topics and conversations around wealth growth and educate African American people through education and awareness through social media.
We will educate as many people as we can reach on ways to achieve financial freedom and positive examples of people who have or are on their way to financial freedom. 
David: Like Jared said, it's a movement. We want to encourage those in our community to take action, educate themselves on finances and personal development, learn how to invest, understand the abundance of opportunity out there, and exhibit unity through practicing self love and group economics.
It's really about embracing an abundance mindset and understanding that we can change our realities if we change our thinking.
So that's the mission tied to the brand?
Kelly: Black Wealth Renaissance is more than just a brand; it's part of a change in culture. We wanted to continue this movement on African Americans learning financial literacy because it's not taught in schools.
And most parents don't even understand some financial literacy concepts to be able to teach to their children. So we created this brand to generate a space where everyone can learn how to build generational wealth. 
It's a really cool name, too.
Jalen: Black Wealth Renaissance is more than just a catchy name or an Instagram account. We are seeing a time of enlightenment in our community—as well as culture—so we decided to highlight the positive energy and impact that is currently happening around us.
What are some of the core messages you guys are trying to push?
Jalen: We want to take away the stigma of money being the root of all evil within our community and show people how it can be a tool of empowerment and ever-lasting change.
That's dope. 
Jalen: To sum it up BWR is a shift from asking for what we want to going out and grabbing life by the horns and taking control of your own destiny. 
How did the mission come about; why did you start it?
David: The mission began really more-so as a passion project. Jared, Kelly, and I were roommates in college and this is the type of stuff we were always talking about at home.
So how did it become an actual idea?
David: The idea of creating an IG page had been something that we floated around because it was a lot of knowledge that we were gaining that we wish we had known earlier—and wanted to share it with others.
One day while having one of our many conversations on the topics of culture and finance, I told Jared, "Man, let's just go ahead and make the page" and here we are seven months later.
Jared: The mission came about after myself and my roommates, Kelly and David, read Rich Dad, Poor Dad.
A classic!
Jared: Yes. We began researching different avenues to create passive income and experimented with many different projects that we never knew would lead up to Black Wealth Renaissance. 
One day, David and I were talking about different ideas and concepts we had heard from our favorite podcast and were talking about how we wanted to spread the word about financial freedom. And he told me to go ahead and start the page.
What happened next?
Jared: From there, we've grown as a team and continue to push towards our goal of educating as many people as possible and exposing them to various pathways to financial freedom. 
Kelly: I noticed that Jared and David created a page that had some good inspirational quotes on it, but I did not fully understand what their goals were in the page.
I called them one night after I got an idea about creating a financial literacy page to help build a brand so we can start a podcast we always talked about.
They told me that was the plan of the page they already created and that they wanted me to be part of this movement.
I think the biggest thing for us growing like we did is from the beginning we focused on helping and teaching to better their financial situations that has always been—and will be—the goal. 
What was your role in all this, Jalen?
Jalen: I was in the background when the page got started, but I was always there since David and I are such good friends; we're constantly around each other, so I would hear him talking to Jared, discussing certain things and would give my input on the topics.
So it wasn't your plan to join right away? 
Eventually I couldn't fight it because I was just as passionate about the things they were talking about and doing. Once the page started to really growing, I jumped on board and haven't looked back. 
I've said this publicly, my goal is to help create 100K new investors create generational wealth through real estate. What's the goal behind your mission?
David: Short term goal is to encourage the conversation of building wealth, while providing tools and resources that can help people take actionable steps to achieve that wealth.
Long term goal is creating an education system to teach financial literacy to the black masses, providing a platform where we can come together to invest in each other's companies.
To create economic independence in our community so that we can begin to implement the changes our people have long sought.
Instead of continually asking for it, because obviously that ain't working. We want this to go down in history as the movement that changed the narrative of Black people in America.
Incredible. Love it.
Jared: To help people. We truly believe that through education we can change the narrative around a lot of problems and hurdles in the African American community.
Once we can change these types of conversations into everyday topics, a lot of things will change for our communities.
I always believed the number one difference between wealth in cultures is what's discussed around the dinner table, those everyday conversions. 
Jared: We just want to get the conversations around financial freedom normalized amongst the African American community.  
Kelly: The goal behind Black Wealth Renaissance is to help—and teach—others how to create generational wealth. Most people would read that and think we want just everyone to have a ton of money—which is nice—but is not our specific goal.
It's about understanding money. So many things that aren't being taught.
Kelly: We want to have African Americans learn financial literacy so they can teach the next generation; so the learning curve for them won't be as steep.
We also want people to be able to pass on businesses, land, real estate, etc. to the next generation, ultimately changing the financial status of not only them but their heritage. 
Jalen: When I think on the mission, I think of it as "to normalize black wealth and share helpful resources and tips we believe will be useful in attaining and maintaining generational wealth."
That's it exactly.
Jalen: It creates an image in my head of more couples and families that look like the Carters and the Obamas.
I think instead of hearing this person is the "first black person to do such-and-such," you're going to hear more of this person was "the first person to ever do this."
I always thought it was so limiting to say that.
Jalen: Right. We won't have to compete for a spot at the table; we are creating our own table. And a spot at other tables will become an open invitation that we have the right to accept or refuse.
That's true freedom right there.
Jalen: We want the topic of personal finance and financial education to be held and taught to the youth and elderly so it is no longer a taboo or sore subject within our community.
We want to break the social molding of "looking like money," while struggling to pay the bills.
The mission is also deeper than creating wealth through money this mission is to become wealthy in all walks of life personal, mentality, collectively, and spiritual. 
How to Create A Financial Roadmap: Investing In A Volatile Market
The market has been heading up, up and away for so long that many investors may not remember (or even experienced in some cases) what it was like to invest during times of extreme volatility. However, the bull market has to end sometime—and probably for longer than a single quarter like we saw at the end of last year.
So how do you go about making investment decisions when it becomes very challenging to find positive returns? It can be tempting to switch out your entire portfolio when there's a sudden change, but that may not be the wisest move.
Before making any changes, you should consult your financial roadmap, and if you don't have one, then now is an excellent time to make one.
The Securities and Exchange Commission advises investors to look at their entire financial picture before making any big changes. This step-by-step guide will help you get everything down on paper.
#1. Set goals
To start creating your financial roadmap, write down any goals that you have. Perhaps you want to purchase a new home in 10 years. You'll also want to determine when you want to retire, although this age could change over time if you discover that you can't retire as early as you want to.
Decide what types of things you want to save money for, whether it's a new home or car, an education, retirement, medical bills, a "rainy day" fund, or anything else.
Don't forget to set timelines for each goal so you have an idea of when you might be able to achieve these goals realistically. The SEC has a number of calculators and other financial tools to help you set realistic timelines for your goals.
#2. Look at your current financial picture.
Most investors already know the basics, but pulling everything together into a roadmap might seem a bit overwhelming because it can be so easy to forget something.
Even though you may think you know everything you need to know about your current financial picture, just having all of it down on paper will help you get organized. Make a list of all your liabilities and assets, including individual holdings in your portfolio[s].
List all your checking and savings accounts and their balances, the cash value of your life insurance policies, real estate, home, retirement accounts and other investments, and any personal property.
Knowing which stocks or other assets you have money in can make it easier to decide where you want to move your money when the market turns.
On the liability side, list your mortgage, credit card and bank loan balances, car loans, student loans, and any other liabilities. Add up your assets and liabilities and subtract your liabilities from your assets to see your net worth. If you have a negative net worth, you can start making plans to get on track.
The Foundation for Financial Planning has some excellent worksheets to help you get started with making your lists so you don't forget anything.
#3. Consider your risk tolerance before making any changes.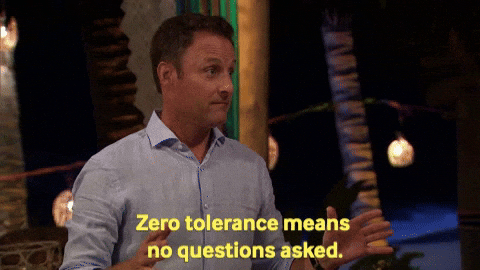 After you've made a list of all your investments and assets, it's time to think about your risk tolerance. As the winds of the market shift around, risk sentiment will move as well. There is no such thing as an investment that is 100% safe.
A good guideline for determining the best mix of risk in your investments is to subtract your age from 120 and put that percentage of your portfolio in stocks and the other percent in bonds.
For example, a 40-year-old would put 80% of their portfolio in stocks and the remaining 20% in bonds.
Of course, there are many other asset classes to consider too, and picking stocks is literally a full-time job. Thus, you may want to consider an index fund for your stock holdings if you just want to set it and forget it.
However, if you want to take on a bit more risk in part of your portfolio, there are many actively managed funds with excellent track records to take the guesswork out of stock picking.
As you're setting out all your investments and thinking about making changes, make sure your portfolio is properly diversified so that when one asset falls, another one gains to make up for the loss in the other one.
Think over every potential change carefully before making a move to avoid unnecessary turnover and fees associated with trading. The SEC also has a handy guide here which explains more about investing and creating a financial roadmap.
This article originally appeared on ValueWalk. Follow ValueWalk on Twitter, Instagram and Facebook.
5 Global Fintech Apps To Watch
The fintech space has witnessed significant growth in recent years – marrying tech and finance to simplify a lot of processes for businesses and people like you and me. Here are five fintech apps that you can bank on.
1. Robinhood
This stock trading app comes with a big perk – no commissions. How does it make money? It has a subscription-based service, Robinhood Gold, which charges users a tiered monthly fee for services like extended-hours trading and margin. Available across both iOS and Android platforms, Robinhood has over 4 million accounts currently.
2. Piggybank.ng
In an effort to tap into Africa's growing millennial base, Nigerian fintech startup, Piggybank.ng, aims to help people increase savings – through plans that cater to both low and middle-income Nigerians. Savers don't incur any upfront fees and may deposit as little as a dollar a day, and are discouraged from withdrawing their savings until an agreed date by charging an early withdrawal fee of 5%. What's the interest you gain? Depending on the duration and type of investment, you can expect to accrue anywhere between 10-12.5%.
3. Square Cash
With over 7 million active users, Square Inc's cryptocurrency-integrated payments app, Cash, has enjoyed staggering growth recently. The app simplified payment transfers – if you want to transfer money to a friend, all you have to do is send an email to the friend with the amount, and cc cash@square.com. This move just wiped away the need to create an account or look up bank account details. All it requires is your debit card number.
4. BudgetBakers
BudgetBakers' popular personal finance app, Wallet, helps users track their expenses and allows them to integrate multiple accounts into the app – if you need to add more than three accounts, a small fee is charged. The app provides your expense details across a bunch of useful charts, reports and lending records.
5. Google Wallet
Google jumped the payments space and came out with something packed with great perks – transfer payments with a single tap, coupons to grab bargains, completely paperless and it works across some of the biggest stores like Macy's, Subway, and outlets that permit MasterCard, Visa, Discover and American Express.
Warning
: count(): Parameter must be an array or an object that implements Countable in
/homepages/28/d742565295/htdocs/clickandbuilds/WealthLab/wp-content/themes/zox-news-child/single.php
on line
683
5 Articles Left
Get unlimited access