3 Ways The World's Wealthiest Man Stays Ahead Of The Competition
In the past year of raging tech IPOs, Amazon's taken "crushing it" to a whole new level. 
Along with Apple, Amazon has become a trillion-dollar company, making CEO Jeff Bezos the world's richest man in the process.
So how does CEO Jeff maintain his edge in the face of new market entrants and a constantly-evolving industry? 
Here are three ways he does it:
1) Be a Missionary
"You have got to have some passion for the arena that you are going to develop and work in, because otherwise you'll be competing against those who do have passion for that, and they're going to build better products and services," Bezos said at Amazon's re:Mars conference in Las Vegas.
"Missionaries build better products and services — they always win," said Bezos. "Mercenaries are just trying to make money, and paradoxically the missionaries always end up making more money."
2) Embrace Risk and Failure
"If you come up with a business idea and there's no risk there…it's probably already       being done…[and] being done well…. So you have to have something that might not work and you have to accept that your business in many ways is an experiment and it might fail," Bezos said. "And that's ok."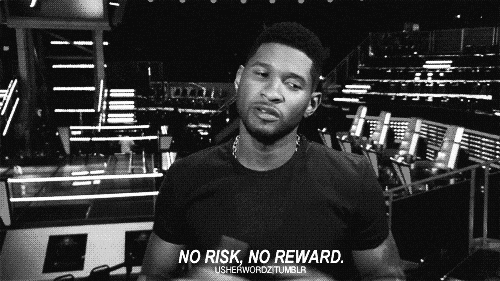 3) Change Your Mind
"The greatest tragedy of mankind — or one of them — is that people needlessly hold wrong opinions in their minds,"Dalio has said.
In fact, people who win typically have worked hard to recognize what beliefs or biases they hold and "actively try to look for evidence that disconfirms" them, Bezos said.
If You Don't Do This, Your New Years Resolution Won't Work
We are entering a new decade. Say hello to the year 2020. Although we aren't getting around by flying cars, we've made great advances in society.
Ten years ago who would've known our cellphones would be used as a TV, personal assistant, professional camera, and finding the love of your life? A lot of incredible things can happen in a short period of time and it doesn't happen by accident.
You'll probably be setting goals for yourself this year. Ask yourself this question and no, it's not rhetorical. "How can I maximize my time this year?" Here's a way you can answer this question. You can start by setting three to five major goals you hope to achieve.
In the video featured below, I'll be helping you identify your goals for the year 2020. Usually, the new year is viewed as an opportunity to "start over" or start for the first time. Whether it be fitness goals, financial goals, or career goals. The principals and methods are the same.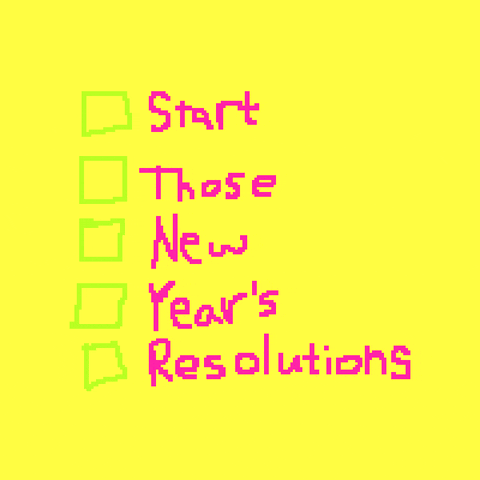 What goals should you start with? Among all the goals you can list, you likely won't be able to achieve them if you're health is deteriorating. I believe the greatest focus should be on your health and wellness.
Once your health is being taken care of, you'll have the energy and focus necessary to achieve every goal you set for yourself.
It's been 20 years since the Y2K frenzy. People were taking things very serious when they thought the world was going to end. Work with that same urgency when you have unfinished business. Let's go after these goals and resolutions with everything we've got for the year 2020.
Liquid Woes: Here's Why You Should Never Sit On Too Much Cash
According to a recent NerdWallet survey, Americans sit on an average $32,286 in cash. Yet, a whopping 39% say they aren't investing.
And yes, while nest egg is great, being too liquid also comes with a lot of downside. According to NerdWallet's calculations, every $10,000 kept in cash over 30 years (vs. investing) comes out to $44,000 in lost returns.
"They're potentially losing tens of thousands of dollars in compound interest," financial expert Chris Hogan told FOX Business' "Morning's with Maria."
Here's why you should never sit on too much cash.
Interest rates (and inflation)
Interest rates are at an all-time low. Back in the day, 5% was common. These days, the average savings account offers a pathetic 0.6% return. 
Needless to say, those kind of rates won't beat inflation over time. In other words, your money literally loses value just by sitting in your savings account. 
Despite this, the average saver—somehow—thinks it's better to sit on the cash.
Of the participants in the study, 32% responded that they prefer to be able to access their money easily, so they choose to not invest. Another 28% said they didn't know how to invest.
How much you should save
So what's the alternative? Instead of having a nest egg, keep three to six months of expenses "parked in a money market account, not a savings account," he said.
A money market account is basically a savings account, but you need at least $10,000 minimum deposit.
You can also consider moving it to a mutual funds or ETFs trading on the stock exchange, since most of them allow you to withdraw your funds anytime—and they offer much better returns than a savings account.
All in all, any cash over this 2% inflation threshold can be invested across various asset classes, most of which offer great returns on your investment.
How to choose an investment
The trick here is to research and invest in the funds that fit your bill and investment horizon.
The takeaway from this move is the massive compounding growth your investments will gain over time.
One of the best examples of this is Grace Groner's, a regular American who bought three shares of Abbott for $180 back in 1935.
Due to compounded interest, the value grew to a $7M fortune less than seven decades later. Now that's what you call a #WealthHack.
Riding The Flow Of Life And 4 Other Ways To Make Great Things Happen
(Editor's Note: The following article is a guest post by superstar entrepreneur and tech investor Jonathan Schultz.)
Going with the flow can be a scary idea for some people, simply because it means letting go of expectations —the number one killer of confidence. If you feel like you are constantly disappointed, it can be hard to just ride the flow. If you go with the flow, this does not mean that you have no power to create the life and career you want.
Here are four ways to make great things happen just by riding the flow of life.
PLAN LESS; FREE FORM
Do you have a plan for every hour of every day? If so, you are leaving little room in your life for riding the flow and being spontaneous. Maybe something larger would appear by just taking the action steps necessary to go in the DIRECTION you want to go, but not necessarily know the outcome in advance. Personally, any plan I've ever put on paper has never been the plan that ended up being successful —it was constantly pivoting while riding the flow. It is perfectly okay to have a solid plan for the day, but don't overwhelm yourself by planning every moment of your day. Let yourself flow with the day.
CONTROL YOUR THOUGHTS, IT'S THE ONLY THING YOU HAVE CONTROL OVER
Practice gratitude, positive affirmations, and positive visualization to help your channel your thoughts into positive ones. There's a reason why athletes, entertainers, and CEOs all take training in this discipline. A negative state of mind will keep you from going with the flow. Being able to look at things with a positive mindset will help you stay in the flow.
DON'T PLAY THE VICTIM
Many people don't even know when they are lost in the victim role. They think they are strong and in control, but in reality, they are not. They are blaming their negative circumstances on everyone and everything else. This keeps you from riding with the flow because other people and other situations are controlling the direction you go.  You are in control of your thoughts and direction in life, even if you do not have control over everything that comes your way.
BE MORE COOPERATIVE AND WILLING TO HELP
Make the best of every situation that happens to you by being more cooperative. Look at everything from every angle and not just from your own perspective. A lesson can always be learned. Go with the flow and be patient when something does not go your way. Not every bad thing ends up being the bad thing you thought it was — it's just a time where you were forced to follow a different course that was probably always the right way in the first place.
CHOOSE YOUR RESPONSE
Keep in mind that your reactions and responses dictate how you experience life. As things happen, learn to choose the best response possible so you continue to move in the positive flow of life. Choose patience, understanding and react positively and you will find that your experiences are much more rewarding, as well as less stressful.
Trying to control every situation in life will lead you to a lot of disappointment and will cause you to miss out on some of the most fun experiences in life. Some of the best memories are made when there is no planning involved. Going with the flow doesn't mean relinquishing all control, it just means that you allow positive things to happen to you without forcing it.
Jonathan Schultz is an entrepreneur, real estate tech investor and influencer. He's the co-founder of Onyx Equities, a leading private equity real estate firm, and has been voted one of the most powerful people in real estate. Follow Jon's blog here. 
Warning
: count(): Parameter must be an array or an object that implements Countable in
/homepages/28/d742565295/htdocs/clickandbuilds/WealthLab/wp-content/themes/zox-news-child/single.php
on line
678
5 Articles Left
Get unlimited access