What Will Drive The Next Crypto Bull Run?
The cryptocurrency market is down 80% this year. Last year, an upbeat momentum in cryptos drove the market to all-time highs. It later came crashing down and burnt significant investor wealth, a freefall that was similar to the dotcom crash witnessed in the early 2000's.
Bitcoin is trading at $6.5k, which is 70% lower than its all-time high price. Ethereum has lost 40% of its value in Sept. alone and is trading at $203. While most investors will never invest in crypto again driven by this crash, the enthusiasts are excited.
The massive erosion in the crypto market cap has provided another entry point for investors. The hardcore supporters remain unconcerned about this crash and believe that bitcoin and alt-coins will be as revolutionary as top internet companies.
Bitcoin, however, has survived similar declines in the past. Its price fell from $1163 in Nov. 2013 to $152.4 in Jan. 2015. So what will drive the next crypto bull run?
Scalability and application
In the past, the average cryptocurrency bull run has resulted in a 17x rise for investors. The Chief Investment Officer of Pantera Capital, Joey Krug expects the trading volume in the next bull run to reach $2T.
This will mean a 1000% rise in the global crypto market. This price surge will need to be supported by easily scalable crypto networks and an increase in adoption of the crypto tech. Bitcoin's Lightning Network provides a faster and cheaper option for transfer of funds.
Ethereum, Tron, and Ripple are also looking to develop better systems to improve the speed of processing transactions.
Crypto exchange
The SEC (Securities and Exchange Commission) has set up a committee to evaluate the introduction of a cryptocurrency ETF (exchange-traded funds). However, while crypto is expected to rise higher once trading starts on a recognized platform, the Bakkt might drive the markets starting Dec. 2018.
Bakkt is an NYSE-backed crypto platform. Intercontinental Exchange which is the parent company of the NYSE will list the Bakkt Bitcoin Daily Futures Contract on Dec. 12, 2018. Microsoft [MSFT] and Starbucks [SBUX] have also partnered with ICE to launch Bakkt.
Microsoft's cloud solutions will enable customers to buy, sell and store cryptos on a global network. Starbucks aims to make crypto transactions more usable and wants to expand payment options.
This will drive the scalability and usability of cryptocurrencies to a large extent. Now that the big guys are coming in, the crypto markets should start its rise shortly. Experts believe bitcoin's price to reach anywhere between $50k and $150k by the end of the next bull run.
Stock Market Turbulence: 4 Ways To Mentally Prepare
From October 1 to November 23 last year, the NASDAQ fell nearly 14% and the S&P 500 fell 10%.
Ouch!
Then over the last week in November, the S&P 500 rebounded 5%.
Whew!
Then it tumbled again, and wiped out its gain for the whole year.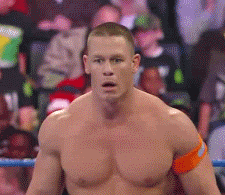 Feel whipsawed? Sure.  We all do. It's in our brains. The financial markets are only a few centuries old, but our brains are much older — and they were "built" by evolution, not by Apple or IBM. When fear strikes, as it does during a downturn in the market, our evolved instincts tell us to run, same as we would from a fire, a flood or a predator. Applied to the stock market, our primordial urge is to sell, and preserve what we have.
But that urge is hopelessly wrong.  It's a false alarm, and a disastrous "choice" that can dwarf your portfolio forever. Both naïve and ostensibly savvy investors alike may obey that primitive instinct, cash out their portfolios with sighs of relief, and live to rue their decision. The day will come when the market comes roaring back, making new highs, as they cling to the proceeds of unwise sales, wondering when to buy back in — usually too late.  There's a very expensive lesson in this: the people on the other side of those trades were wiser.
In Why Smart People Make Big Money Mistakes, Gary Belsky and Thomas Gilovich relate the cautionary tale of a broker's experience in the 1987 stock market turbulence.  Over a hundred young clients called to sell all or part of their portfolio, hoping to stanch the bleeding. But two old hands over 80 called to buy. Experience beats intelligence.
How can we still our throbbing hearts as markets reverse or even tank, so we don't sell in haste and regret it during the next market boom? Use the cultural wisdom already downloaded into your consciousness to mentally prepare for stock market reversals:
1. Listen to FDR.

"The Only Thing We Have to Fear is Fear Itself," Franklin Delano Roosevelt said in his 1933 inaugural address. FDR was speaking to the nation about The Great Depression, then at its depth after the 1929 stock market turbulence. Master politician, master crowd psychologist, and member of the wealthy elite, FDR knew his history. He knew that prosperity would return in time, as part of the natural ebb and flow of markets and economies — if the sociopolitical consequences of the Great Depression could be held in check.  In 1933, as in any market reversal, fear was his worst enemy.
2. Heed an ancient adage — and Lincoln.
"This too shall pass" is a renowned Persian, Hebrew and Turkish adage often misattributed to the King Solomon in the Bible. According to Sufi poets, the phrase was a passage etched upon a king's ring. It was there to make him happy if he were sad and, sadly, to caution him that joy, too, is fleeting. But the most compelling recital of the phrase comes from President Abraham Lincoln: "It is said an Eastern monarch once charged his wise men to invent him a sentence, to be ever in view, and which should be true and appropriate in all times and situations. They presented him the words: 'And this, too, shall pass away.' How much it expresses! How chastening in the hour of pride! How consoling in the depths of affliction!"
3. Think like a mathematician.
"Invert, always invert," said the mathematician Carl Jacobi. Mathematical inversion is a favored thinking tool for both Charlie Munger and Warren Buffett. It flips life's problems up, down, around and backward until the answer presents itself unbidden. Buffett says, "It's like singing country western songs backward. That way you can get your house back, your auto back, your wife back, and so forth."
How can inversion be applied to market downturns and crashes? Invert the naïve impulse to sell into an informed decision to buy. Recognize that if you are wise enough to hold onto stocks for the long term, the price anyone would pay for them in a downturn is irrelevant. If you have wisely stored a cash hoard in anticipation of a downturn, you are not obliged to sell stocks in a down market to harvest cash. And because you are free to buy, the stocks are on sale! Buffett teaches: "Be fearful when others are greedy, and greedy when others are fearful." But take caution not to buy too soon. Wait until the market bottoms, or in Wall Street parlance, "Don't  try to catch a falling knife."
4. Shakespeare was right.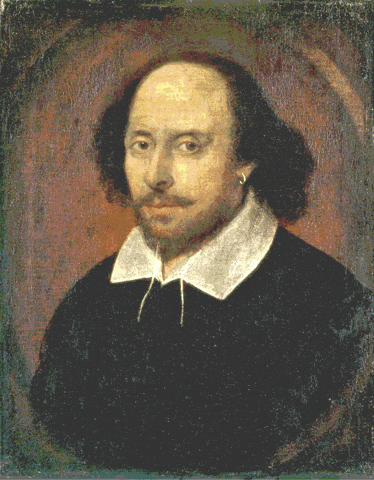 "Cowards die many times before their deaths, The valiant … but once," wrote William Shakespeare. If you fear the market and keep most or all your money in cash or cash equivalents, inflation will, in the fullness of time, destroy your cash hoard. It's financial death by a thousand inflationary cuts. Though the nominal two percent inflation rate is hardly noticeable day to day or even year to year, compounded over six decades, a dollar is only worth a dime.
If you are wise enough to invest, not play the market or buy and sell, but be brave and hold a steady course through storms and routs, diversified and shielded from taxes in a retirement account, you will find yourself a hero at retirement.  And, moreover, to your survivors when you are gone.
This article originally appeared on ValueWalk. Follow ValueWalk on Twitter, Instagram and Facebook.
Investing In Stocks: 5 Rookie Mistakes To Avoid At ALL COSTS
There's something about capital markets that captivates everyone: Some think stocks are an easy way to make a quick score. Others, on other hand, liken stock to gambling.
And then there are some who just don't have a clue about stocks at all.
(Fret not, #WealthGANG, we're here to serve!)
But why is the stock market so fascinating? What causes people to be completely overawed by it?
Despite the many myths, it is extremely easy to trade in the markets; you can actually get started on your smartphone for less than $10.
But to trade stocks successfully? Now that's another story—despite what those in-their-20s Instagram crypto money managers and scammers want to tell you.
For all the myths, biases, (mis)beliefs and misconceptions, you can still hedge your bets by following a disciplined blueprint. In this case here, we will share with you what not to do.
Here are X common investor mistakes to avoid at all times.
Mistake #1: Thinking you can make a quick buck from Wall Street
This is probably the single biggest misconception about the stock market. Investor legends like Warren Buffett always maintain you need to invest over a long-term horizon to book big profits.
And even if you have stories like the 'Teenage Bitcoin Millionaire,' trust us on this one! They're the exception, not the rule.
Mistake #2: Investing on impulse
Many investors jump into trading based on hype—kinda like Bitcoin, which surged to record highs in December before losing billions of dollars since, sometimes in 24-hour periods.
In other words, decision to enter the stock market's based on an impulse. There's no proper entry strategy and no exit strategy.
This is not how an investment decision should be made. Every investor should realize that investing in the stock market is a long-term play—it's definitely NOT a get-rich-quick scheme.
"Investing should be more like watching paint dry or watching grass grow. If you want excitement, take $800 and go to Las Vegas."
-Paul Samuelson
Mistake #3: Following the hot tip! 
Investors are all on the lookout for hot leads and stock market tips. But in reality, there aren't any. This mistake is exactly how the "Wolf of Wall Street"got people onboard with his schemes.
Even if someone does have a hot tip, you have to watch out for human nature: People may skew positively towards stocks they own—and negatively towards the ones they don't.
The reality is this: There are qualified analysts who spend all day researching market trends and metrics.
Investment managers and brokers then share these analyses with premium clients. Much more credible info, yes. However even after receiving this analysis, there is no guarantee the investor will see an ROI.
Warren Buffett is a firm believer that investors can grow wealth by just replicating the indices instead of looking for multi-baggers and stocks that are expected to crush the market.
"If stock market experts were so expert, they would be buying stock, not selling advice."
Norman Ralph Augustine
Mistake #4: "Buy/Sell Strategy"
This is probably the biggest misconception of all. Many investors, impulsively, end up buying a stock just because they see the price surging. (Again, think Bitcoin in December.)
As the price continue to climb, they'll sell the stock and make a huge profit. The so-called Buy-Hold-Sell Strategy
But that is not how the stock market works. (Buffett's mantra is buy-hold-and don't watch too closely.)
If you do buy a stock, hold it for some time and then sell…you don't have any guarantees the stock will rise.
A better play—aside from Buffett's, obviously—is the borderline cliched "Buy Low/Sell High" strategy. In this strategy, an investor buys a stock on the downslide instead of when the price is rising.
All the investor has to do is hold the stock until a price correction occurs. If the stock is fundamentally strong, the price will increase. This will be the time to sell it off and earn a profit.
"I will tell you how to become rich. Close the doors. Be fearful when others are greedy. Be greedy when others are fearful." — Warren Buffett 
Mistake #5: No clear investment objective
Every investor should define, clearly, what his or her investment goals are.
The rule of thumb of investing is the higher the risk, the higher the return. So if the market return is less, then—needless to say—the risk involved is deemed less.
There are two forms of securities, generally: Stocks (equity) and bonds (debt).
Stocks
Equity stocks tend to have higher risks associated with them. However, there is a tremendous potential to earn capital gains from equity shares—but with the caveat that you should be prepared to lose your investment
Bonds
Bonds and fixed income instruments are relatively less risky than equity shares. They offer periodic returns in the form of interest but are still prone to market risk.
A short-term investor looking for minimal risk is better off buying treasury bills and government securities.
Whether it's cashing out on tech stocks with high upside or just collecting tax-free yield from municipal bonds, your investments should be in line with your objective.
"You get recessions, you have stock market declines. If you don't understand that's going to happen, then you're not ready, you won't do well in the markets." — Peter Lynch
10 Stock Terms Every Newbie Investor Should Know
Investing in the financial markets can seem quite tricky. There are far too many stories where people tried to play the stock market without much success. When the markets are on a roll, everyone wants a piece of the pie.
Here are 10 terms every investor cannot afford to miss.
Market Cap
The market capitalization of a stock is simply the total number of outstanding shares multiplied by the share price of the company. Companies are generally differentiated on the basis of market cap.
Small cap companies generally have a market cap of between $300M and $2B, while mid-caps are between $2B and $10B. Any company with a market cap over $10B is considered a large-cap. While small-cap and mid-cap stocks have historically outperformed large caps, they are also way riskier.