This 8-Year-Old CEO Runs A Real Estate Flipping Business
Eight-year-old Alianna Hines is the CEO of Junior Flips, a real estate company that flips homes to first-time homebuyers in Washington DC and Maryland.
Along with her brothers Dominic and Skylar, they did their first deal raising $60k from a mentor before selling—and at a profit. Since then, Junior Flips has grossed over $200k.
The young entrepreneur is
also an author
and runs her own cosmetics company called Alianna's Creation Cosmetics.
[INFOGRAPHIC] How To Start (And Grow) Your Business With $10,000
Today, starting a new business is easier than ever. With Fiverr, Upwork and social media, you can get started in a weekend—and for very little money.
(What you're reading right now was created in a week, by the way…)
But if you actually have a little nest egg saved up?!
Awww, man, you are off to the races! SO without further ado, here's how you can kickstart—and grow—your business with $10,000, courtesy of this oh-so-pretty Infographic from Intuit.
Source: [Intuit]
5 Bad Habits That Sabotage Success You Need To Avoid
(Editor's Note: The following article is a guest post by superstar entrepreneur and tech investor Jonathan Schultz.) 
At first glance, it would appear like everyone working in real estate has type-A personalities. After all, success is practically dependent on being organized, always prepared, and having a keen attention to the little details and always being ready to go.
In actuality, being prepared 100% of the time and remembering every important detail is easier said than done (and totally exhausting) so we make mistakes from time to time. After all, we're only human. But sometimes those honest mistakes can turn into bad habits that chip away at our success.
Here are some bad habits that can seriously inhibit your chances succeeding professionally.
1. Putting Things Off Until Later
We've all procrastinated at some point in our lives – some of us more frequently than others – but getting into the habit of ignoring your responsibilities can cause you a heap of stress and heartache down the road.
If you've got a deadline looming over your head that you don't want to do, don't put it off – get it done so that you can get back to doing things you enjoy. I find if you put the "pain in the a$$" tasks first, it really clears your mind to be more effective doing all the other ones.
It's that old saying of "get out of your comfort zone", which also applies to the simplest things we do.
2. Tardiness
Everybody is a little late every now and then. Things happen beyond our control that can hold us up. But if you're someone who's constantly late for your appointments, you're sending the message that you don't care about your clients' and team members' time.
Not only are you probably annoying the other parties present, you could be costing yourself a big contract because you left a client waiting.
3. Poor Communication Habits
The key to succeeding in real estate is networking and staying in touch with your clients and connections. But if you're known as the person who never returns an email or isn't reachable by phone, you're not doing yourself any favors.
Most people want to work with someone they can depend on. And even if you don't have the answer, it's better to respond by telling them you'll get back with them rather than no response period.
Additionally, if you can't make the time to reply to an email or return a call, you're essentially telling your clients and team members they're not important.
Lastly, being as clear as possible while communicating can also be a lifesaver. There are so many times where people think they hear what your saying but they aren't fully.
In fact, a lot of times, the message is heard differently from its actual meaning. Talk about confusion! Now, I'm not saying you have to repeat yourself, but make sure you are really being clear when you are defining next action items.
4. Spending Too Much Time On Your Phone
Chances are, if you're guilty of being a procrastinator you're also probably guilty of losing focus throughout the day thanks to your smartphone.
For many people with focus-related problems, social media sites like Facebook and Instagram become massive time wasters. Break your cell phone habit by keeping your phone out of arm's reach.
That way, you won't be able to pick it up on a whim and check out social media when you're supposed to be working. This is a tough one, but practice makes perfect!
5. Working Inefficiently
Work smarter, not harder. Don't just dive into a task without coming up with a plan first. Think about ways to approach projects so that you maximize your productivity and get more done in less time. And most importantly, stay away from things that distract you.
You don't have to be a type-A personality to succeed in the office, but you do need to make an effort to prevent yourself from falling into negative patterns of behavior. By nipping one or more of these bad habits in the bud, you're well on your way to becoming the office superstar.
Jonathan Schultz is an entrepreneur, real estate tech investor and influencer. He's the co-founder of Onyx Equities, a leading private equity real estate firm, and has been voted one of the most powerful people in real estate. Follow Jon's blog here. 
Brain Hacks: Is The Real-Life Limitless Pill Real?
In the 2011 movie "Limitless," actor Bradley Cooper's main character takes a drug that hacks his brain like nothing else, giving him supernatural focus abilities.
If we're doing a poor job of explaining it, just check out the trailer here…
Apparently, there's more to it than just fiction. Turns out the shit's actually real.
ABC did a report last year on a secret pill supposedly super-charging young entrepreneurs used to stay ultra-productive. Known as "Nootropics," a hybrid group of supplements that allegedly make you "smarter" without any side-effects.
Nootropics supposedly increase dopamine flow within the brain and fights excessive daytime sleepiness. And—allegedly—will have you all like…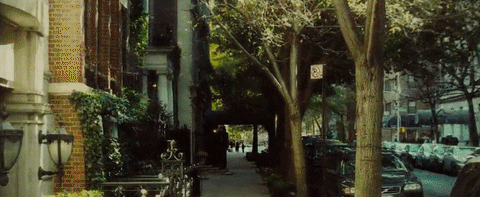 According to Erin Finnegan, a then-30-year-old entrepreneur, the drug gives her the boost to keep up with her hectic schedule.
"I would not give them up willingly," she told ABC. "The additional focus that I can have with them, yes, it does sustain the speed I am going at now and the many things, I would have to take a couple things off my plate if I wanted to keep going without them."
Per Wikipedia, Nootropics—or smart pills or "cognitive enhancers"—are loosely defined as "drugs, supplements, and other substances that may improve cognitive function, particularly executive functions, memory, creativity, or motivation, in healthy individuals."
But taking it a step further beyond an umbrella term for focus pills. According to a 2015 Thrillist report, there's an actual pill known a "Nuvigil" that the movie's based on.
Jeremy Glass, a Thrillist writer (give him a follow!), tested and reviewed this particular drug for a week in 2015. Here's what he said.
Beginning with one 150 mg pill in the morning, happiness and alertness waves washed over me. Quickly. But I wasn't as jittery as I expected. Prozac is a familiar reference to Nuvigil, and I have plenty of experience with the former, but it was nothing like I had ever experienced before. My brain waves—usually jumbled, misfiring, and inconsistent—felt untangled and clean, like a futuristic room full of glowing servers from Dubai, if you will.
NBC covered this a few years ago, as well. "I would get to work and I would be on fire,"Jonathan Reilly, an LA-based biomedical engineer said. "I was able to see more possibilities."
"These drugs are being used in industries where there's less room for failure and immediate results are expected," NYC career coach and author Roy Cohen said in the report used in the NBC video. "These people thrive on accomplishment—it's in their DNA. It's incredibly seductive to have this potential for guaranteed peak performance."
(Yes, it's a few years old, but definitely worth a read.)
But there's more to it than peak performance. Unlike the more general, almost white label Nootropics category, Nuvigil doesn't come without side effects (you're technically supposed to have a subscription). Ranging from nausea to diarrhea, dry mouth and even suicidal thoughts.
Glass didn't get that, though. "No, I didn't," he wrote. "Not once." However he did say he had trouble sleeping along with feelings of lethargy.
The outside of my body felt like what the inside of my brain usually feels like: exhausted. I was mentally alert with a tired outer shell; I was lethargic and my muscles wanted to remain idle … It was a constant…"blah" feeling. Nothing is bad but nothing is good, all at once. Call it a muted euphoria.
But did it do its job? Glass says yes. And no caffeine crash, either.
My overall focus? Relentless. Writing, I found, became a superhuman trait…I felt words and their synonyms flow from my fingers like lightning and I was typing verbatim what I was thinking. I felt articulate, concentrated. And I wasn't the only one. My editors noticed too; all week I was complimented on my creativity and quality/volume of work.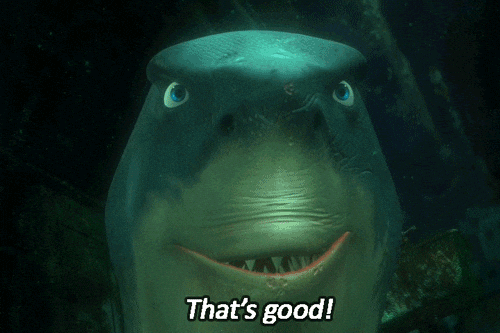 In other words, on the pill and it's #SharkSeason.
Outside of obscure websites, there's still little legitimate info available on cognitive enhancers. There's limited coverage from mainstream media. Just go ahead and Google "Nootropics" and see what you find.
(You'll find a lot of junk websites, making all sorts of claims.)
Which begs the obvious million dollar question—is it safe?
NYC neurologist Dr. Richard Isaacson told ABC, yes, but also added by saying it's hard to generalize. "They may interact with other things … so that's why we always recommend discussion of approval by a treating physician."
Even though the use still occurs on a very hush-hush level, the use is definitely happening. And it looks like it's here to stay. The global Nootropics market is expected to hit $6B by 2024, according to a research report distributed on Business Insider's Markets Insider platform.
Eric Matzner, founder of Nootroo, the self-stylized "Gold Standard In Nootropics," told ABC it's the future. "We're talking about … a new type of biology where we're taking these things into our own hands but also to try and proactively go from baseline to above," Matzner said.
Geoffrey Woo, CEO of Nootrobox—another Nootropic—echoed Matzner's futuristic sentiment in a 2016 Bloomberg report.
"What we want to unlock is the next-level thinking that makes us human," Woo said in the hilariously titled These Bro Scientists Want to Sell You Mind-Hacking Pills. "In a way, it's almost arming humanity against artificial intelligence and robots."
Humans vs. AI. Alrighty then. We're wrapping this one up. Up and at 'em, #WealthGANG.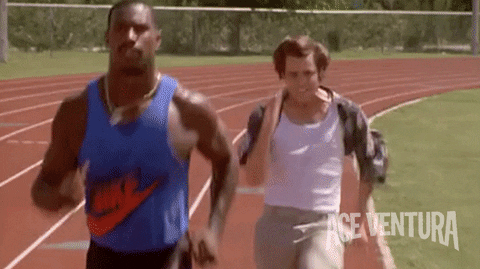 #limitless