Stock Market Turbulence: 4 Ways To Mentally Prepare
From October 1 to November 23 last year, the NASDAQ fell nearly 14% and the S&P 500 fell 10%.
Ouch!
Then over the last week in November, the S&P 500 rebounded 5%.
Whew!
Then it tumbled again, and wiped out its gain for the whole year.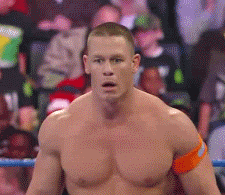 Feel whipsawed? Sure.  We all do. It's in our brains. The financial markets are only a few centuries old, but our brains are much older — and they were "built" by evolution, not by Apple or IBM. When fear strikes, as it does during a downturn in the market, our evolved instincts tell us to run, same as we would from a fire, a flood or a predator. Applied to the stock market, our primordial urge is to sell, and preserve what we have.
But that urge is hopelessly wrong.  It's a false alarm, and a disastrous "choice" that can dwarf your portfolio forever. Both naïve and ostensibly savvy investors alike may obey that primitive instinct, cash out their portfolios with sighs of relief, and live to rue their decision. The day will come when the market comes roaring back, making new highs, as they cling to the proceeds of unwise sales, wondering when to buy back in — usually too late.  There's a very expensive lesson in this: the people on the other side of those trades were wiser.
In Why Smart People Make Big Money Mistakes, Gary Belsky and Thomas Gilovich relate the cautionary tale of a broker's experience in the 1987 stock market turbulence.  Over a hundred young clients called to sell all or part of their portfolio, hoping to stanch the bleeding. But two old hands over 80 called to buy. Experience beats intelligence.
How can we still our throbbing hearts as markets reverse or even tank, so we don't sell in haste and regret it during the next market boom? Use the cultural wisdom already downloaded into your consciousness to mentally prepare for stock market reversals:
1. Listen to FDR.

"The Only Thing We Have to Fear is Fear Itself," Franklin Delano Roosevelt said in his 1933 inaugural address. FDR was speaking to the nation about The Great Depression, then at its depth after the 1929 stock market turbulence. Master politician, master crowd psychologist, and member of the wealthy elite, FDR knew his history. He knew that prosperity would return in time, as part of the natural ebb and flow of markets and economies — if the sociopolitical consequences of the Great Depression could be held in check.  In 1933, as in any market reversal, fear was his worst enemy.
2. Heed an ancient adage — and Lincoln.
"This too shall pass" is a renowned Persian, Hebrew and Turkish adage often misattributed to the King Solomon in the Bible. According to Sufi poets, the phrase was a passage etched upon a king's ring. It was there to make him happy if he were sad and, sadly, to caution him that joy, too, is fleeting. But the most compelling recital of the phrase comes from President Abraham Lincoln: "It is said an Eastern monarch once charged his wise men to invent him a sentence, to be ever in view, and which should be true and appropriate in all times and situations. They presented him the words: 'And this, too, shall pass away.' How much it expresses! How chastening in the hour of pride! How consoling in the depths of affliction!"
3. Think like a mathematician.
"Invert, always invert," said the mathematician Carl Jacobi. Mathematical inversion is a favored thinking tool for both Charlie Munger and Warren Buffett. It flips life's problems up, down, around and backward until the answer presents itself unbidden. Buffett says, "It's like singing country western songs backward. That way you can get your house back, your auto back, your wife back, and so forth."
How can inversion be applied to market downturns and crashes? Invert the naïve impulse to sell into an informed decision to buy. Recognize that if you are wise enough to hold onto stocks for the long term, the price anyone would pay for them in a downturn is irrelevant. If you have wisely stored a cash hoard in anticipation of a downturn, you are not obliged to sell stocks in a down market to harvest cash. And because you are free to buy, the stocks are on sale! Buffett teaches: "Be fearful when others are greedy, and greedy when others are fearful." But take caution not to buy too soon. Wait until the market bottoms, or in Wall Street parlance, "Don't  try to catch a falling knife."
4. Shakespeare was right.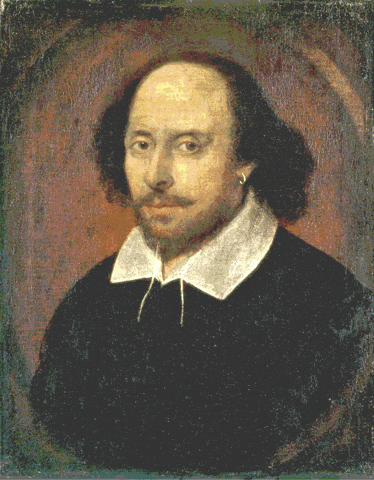 "Cowards die many times before their deaths, The valiant … but once," wrote William Shakespeare. If you fear the market and keep most or all your money in cash or cash equivalents, inflation will, in the fullness of time, destroy your cash hoard. It's financial death by a thousand inflationary cuts. Though the nominal two percent inflation rate is hardly noticeable day to day or even year to year, compounded over six decades, a dollar is only worth a dime.
If you are wise enough to invest, not play the market or buy and sell, but be brave and hold a steady course through storms and routs, diversified and shielded from taxes in a retirement account, you will find yourself a hero at retirement.  And, moreover, to your survivors when you are gone.
This article originally appeared on ValueWalk. Follow ValueWalk on Twitter, Instagram and Facebook.
Early Uber Investor: 'I'm Happy With Uber's Poor IPO'
Lance Armstrong may not have gotten his $3B on his $100K investment, but his $100K still got a proper HGH/steroid boost.
And despite the rough outing, early investor Mitchell Green says he's happy with the current IPO price—despite falling WAY south of its initially rumored $120B level.
And no, it's not the Mitch Green, the one who got into a street fight with Mike Tyson.
Uber rich Mitch Green looks like this: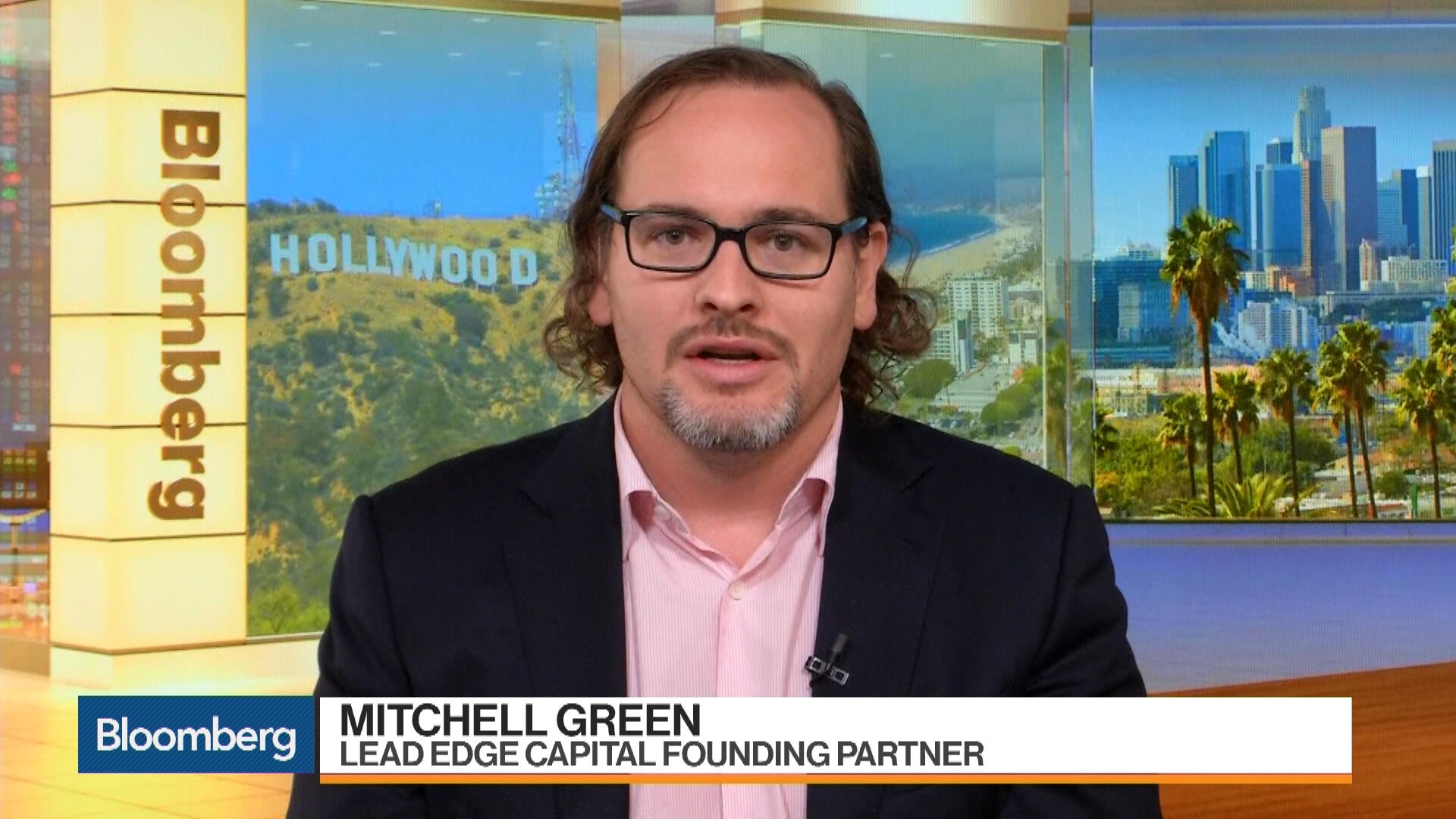 Anyway. Green says he's happy with the current pricing. Check out the video to see why.
'Going Public': IPO, Explained
It's a buzzword we hear constantly—and one that's sure to generate tons of headlines. Alibaba had the largest in history (before its billionaire founder decided he wanted to quit to be a grade school teacher.)
Lyft IPO'd recently also, beating arch rival Uber to the proverbial punch.
Other than being a buzzword and a big story, what exactly is an IPO?! Well, let's break it down.
What is an IPO?!
In technical terms, an Initial Public Offering (IPO) is the first sale of stock issued by a company to the public. In other words, this is the moment when a private company goes "public" by offering its shares for sale to the public.
So when a company does go public, the valuation usually spikes dramatically—and the company can now use the funds from the sale of shares to feed the business. It's a fabulous funding source for a company.
Before that, what is a company?
Prior to going public, a company is a privately-owned firm. Obviously. The company initially attracts investments or seed capital from the co-founder, friends, and families.
Business investors such as venture capitalists, private equity companies and angel investors pump in money if they are optimistic about long-term prospects and sustainability of the company.
On the flip side of things, you sometimes have companies that decide to go "private," like Elon Musk said he wanted to do with Tesla. 
Why does a company opt for an IPO?
The biggest advantage for a publicly listed company is access to capital. This capital can be used to purchase machinery, fund research and development or pay off any existing debt.
The firm will then be listed on a public exchange and provides an exit route for business investors and founders.
When Facebook went public, Mark Zuckerberg sold 30M shares worth $1.1B. An IPO is the most common way for investors and VCs to make a significant return on their investment. In fact, it's considered the ultimate exit for founders.
How much capital do the companies get?
Let's run down the list.
Alibaba [BABA] raised $25B in an IPO back in Sept. 2014. Facebook [FB] raised $16B in May 2012. Visa [V] raised $7.9B in March 2008.
Top tech unicorns such as Uber, Slack, and Airbnb are on course to file for an IPO over the next 18 months.
The company that is looking to go public hires an investment bank to underwriting the IPO process. Investment banks can either work together or individually in this process.
What do the investment bankers do?
In other words, all the boring admin stuff. In exchange for this, they collect a nice fat fee, usually anywhere from 4-7% of gross proceeds.
Those involved hold several meetings to finalize the IPO process and determine the timing of the filing. Once this is wrapped up, they shift to performing the due diligence to ensure the company's registration statements are accurate.
The due diligence tasks include market due diligence, legal and IP due diligence, financial and tax due diligence. At the end of this process, the companies then file for an S-1 Registration Statement.
The S-1 is usually what tips off the press and the public that a company is about to go, well, public.
And what's the S-1?
The S-1 statement includes information about the companies' historical financial statements, company overview, risk factors, and other critical data.
A pre-IPO analyst meeting is then held post the S-1 Registration Statement to educate analysts and bankers about the company.
Confused yet?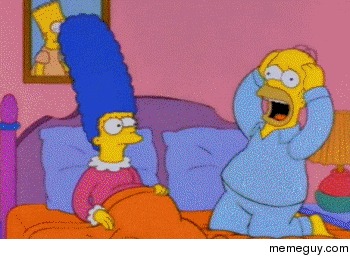 A preliminary prospectus can also be drafted at this stage. The underwriting investment bank conducts pre-marketing to determine the interest of institutional investors and the price they are willing to pay per share.
Now you're ready to go public
The price range for an IPO is set and the S-1 Registration Statement is amended with the price range.  The company's management organizes road shows and marketing activities to generate interest for the upcoming IPO.
Based on investor interest, the price range per share can be revised. The investors will apply for company shares and this application window is open for generally 2-4 days. The company shares can be oversubscribed or undersubscribed.
Once the IPO is priced, the investment banks will allocate shares to investors where the stock will now be available for trading in the secondary market.
At this point, a company is now ready to go public. Here's how people usually look when that happens.
Congrats. You're now an IPO expert.
[VIDEO] Penny Stocks, Explained
Penny stocks are equity investments that are traded outside major exchanges. These stocks are traded at low prices and have a small market cap. As penny stocks are illiquid and highly speculative, they carry a high risk of investment.
The US Securities and Exchange Commission (or SEC) defines penny stocks as shares with a value of less than $5. Typically, a penny stock is traded over the counter or by using pink sheets.
Despite the high risks of investment, penny stocks can be a lucrative form of investment because of its low price and higher prospects of return.
Suitable for investors with a high-risk tolerance
Investing in equity markets is risky, particularly because it's driven by price fluctuations and volatility. Investors in penny stocks will generally have a higher threshold of risk tolerance. Penny stocks are far more volatile than blue-chip stocks.
Investors hence need to take precautions while investing in penny stocks. They need to have a stop-loss order prior to entering into a trade. This will minimize the amount of downside potential in case the markets move in the opposite direction.
Penny stocks also provide an opportunity for significant companies. These companies are generally high-growth ones but with limited cash resources.
Why are penny stocks attractive to the average retail investor?
Generally, the average retail investor associates a low price stock as a bargain. But this cannot be farther from the truth. A stock can be overvalued at $1 and can be undervalued at $250.
The average investor fails to understand this due to limited investing knowledge. Penny stocks are trading at lower values for a reason. They might experience a bull run resulting in a significant price appreciation but can also come crashing down in no time. It is far easier to manipulate penny stocks.
The "Caveat Emptor" principle should be applied when investing in penny stocks. Sure, there are success stories even for penny stock investors, but is worth the risk?