How To Prevent Cash Flow From Ruining Your Business
There are many potential threats to your business, which you'll have to manage on an ongoing basis. Competition could move in to threaten your territory. Defective products could cause you to lose consumer confidence. Your employees could leave or stop caring about the business. But one of the most dangerous threats is cash flow-the volume of cash coming into and going out of the business at any given time. If your business reaches negative cash flow and you have no way to compensate for it or recover, your business could go under.
So why does cash flow have the power to kill so many businesses, and what can you do to protect yours?
The Power of Cash Flow
Let's start by evaluating why cash flow is so important to the life and sustainability of a given business. Cash represents your buying power, and your buying power is necessary for most aspects of your business. For example, you'll need cash on hand to maintain your office and equipment, pay your vendors, and keep paying your employees. If you're defaulting on your loans and your employees aren't getting a paycheck, it won't be long before your business is forced to close its doors.
Cash flow is also a point of vulnerability because it's affected by multiple variables. Multiple elements of business management could impact the state of your cash flow, including:
How many paying customers you have. If you're dealing with a customer shortage, you won't have enough incoming revenue to cover your expenses, forcing you to tap your lines of credit (until they, too, inevitably dry up).
How you invoice your customers. Using a reliable invoice template will help you invoice your customers consistently. If you forget to send invoices, or if you don't follow up on invoices you've sent that haven't been paid, eventually, you'll end up with a cash flow shortage.
How you manage expenses. Buying too much at once or allowing your expenses to accumulate endlessly can put a huge burden on your cash flow management.
How you pay your bills. Even the timing of your bill payments can have an impact on your cash flow, if you needlessly drain your cash to pay a bill prematurely.
All it takes is one major disruption in one of these areas to create a cash flow problem, and if that problem is allowed to grow worse, that could be it for your business.
Improving Cash Flow in Your Business
So what steps can you take to improve your cash flow?
Appoint a cash flow authority. First, it's a good idea to put someone in charge of cash flow management. This designated authority, usually someone in your accounting department, will be responsible for keeping a close eye on your incoming and outgoing funds, and taking action if and when it looks like you'll come up short. Most cash flow problems arise when nobody is watching the finances, so if you're making weekly reports, you should be able to take proactive action before the problem gets any worse.
Keep a tight leash on purchases. The fewer outgoing expenses you have, the less likely you'll be to face a cash flow problem. Reducing the number of loans and credit payments you have, as well as restricting purchases, can make your cash go further.
Conduct credit checks on new customers. Non-payment from customers is a major source of cash flow stress, but you can avoid at least some of this pressure by conducting proactive credit checks on all your customers. You should be able to weed out your biggest threats immediately.
Perfect your invoicing (and follow up). Iron out your invoicing practices. You should be invoicing customers consistently, in the same ways, and with terms that work in your favor. You also need a documented process for following up with customers who don't pay you on time (because it will happen eventually). Polite, but firm emails are a good first step, followed by phone calls, then more aggressive action.
Carefully manage your inventory. Don't keep more in your inventory than you currently need. Excessive levels of production or storage will be like sequestering cash, rendering it unusable for you. Inventory needs to play a role in your overall cash management.
Time your outgoing payments. Always pay bills as late as possible. This allows you to keep your cash for the longest period of time, helping you stay positive.
The good news about cash flow is that it's usually a problem only because of some other fundamental problem in your business, whether it's a shortage of incoming cash or excessive expenses. It's entirely in your power to prevent a cash flow problem before it arises—as long as you take it seriously.
This article originally appeared on ValueWalk. Follow ValueWalk on Twitter, Instagram and Facebook.
This Ex-NBA All Star May Just Have The No.1 Wine In The World
Former NBA All Star Yao Ming had his career cut short by injuries. But he's rebounded, big time, with big scores off the court.
(LOL at these sports cliches…)
Ming founded Yao Family Wines in California's Napa Valley in 2011. Which is not a major deal; lots of celebrities make mediocre wines that eventually drop off.
Anyway, back in 2015, Ming raised $2M on crowdfunding platform Crowdfunder to scale his own wine. Here's how it looked back then, according to the Wall Street Journal:
With Beijing's anti-corruption campaign sapping demand for expensive wines, Yao Family Wines, the biggest seller of high-end Californian wine in China by value, is shifting its focus from Chinese banquet tables to U.S. steak houses. Now 15% of the winery's revenues come from the US, compared to almost zero at the beginning in late 2011. The company said it has managed to grow its sales in a tough environment, without giving more details.
And now, Ming's wine—legitimately—is now one of the best in the world, with an approval rating of 95+ from the world's single most influential wine critic, Robert Parker of The Wine Advocate.
Here's what he wrote:
"I am aware of all the arguments that major celebrities lending their names to wines is generally a formula for mediocrity, but that is not the case with Yao Ming. These are high-class wines. The two Cabernets are actually brilliant, and the Reserve bottling ranks alongside just about anything made in Napa."
Yao Ming making legitimate bid to become best athlete winemaker. This wine, which came out last month, got a 95+ from famed wine critic Robert Parker. Bottle costs $250. Sold in US & China. pic.twitter.com/yqDQSO9bxz

— Darren Rovell (@darrenrovell) December 5, 2018
Another influential voice of wine the Wine Enthusiast went even further, awarding his wines 97 and 95 points respectively.
Check out his winery here.
Uber Goes Public And Immediately Loses Over $6B In Value
UBER just went public in the most anticipated IPO since Facebook went to Wall Street.
The ride-sharing company officially hit the New York Stock Exchange Friday, pricing its IPO at $45 a share, which put the ride-hailing company at $81B at 180M shares available—far below their initial $120B projection in their filings.
Uber ended the day at $41.60—down nearly 8% from its listing price, leading to a $6B+ valuation loss.
For perspective: Uber's last private valuation was about $76B. It's now worth $75.5B.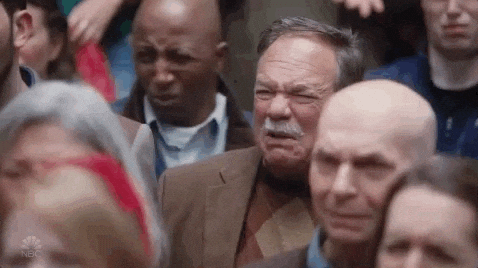 What's happening?
Uber's not the only one crashing out the gate. Even though Lyft beat Uber to the IPO punch, since going public in March, Lyft has lost 29% of its value.
Uber's been plagued by a number of issues, compounded by the fact that none of the tech unicorns are profitable yet. Uber, for instance, burned through $1B in Q1 alone.
"They waited too long to go public," Former NYSE President Tom Farley said. "Some of the issues they had — I'll call it culture — some of the issues they had with their culture would've been solved in a public market. You wouldn't show up on a quarterly conference call every quarter and have three or four new stories like they were having for 18 straight months."

Did Uber IPO too late?
Although early investors made out like straight BANDITS—just look at Lance Armstrong—investors in the later stage haven't been as lucky.
"I mean, you look at all the money invested in Uber — 25 billion bucks," Farley said. "Their pre-money valuation last night was [$]73 [billion]. This is a 2.8x investment.
"That's great and all, but the initial investors got 10,000 times their money. So the recent people, they haven't been making money. This is a company that has needed public discipline, this is a company that has needed a public currency, and it's a company that should have gone public three or four years ago."
Morgan Stanley Just Released Its List Of Top 10 Companies They're Investing In
Morgan Stanley just announced the second cohort of its Multicultural Innovation Lab, an accelerator program for technology and technology-enabled start-ups in the post-seed to Series B funding rounds.
The program—now in its second year—targets companies with a multicultural or woman founder, co-founder, or any Chief (insert) Officer in charge of what it calls "innovative solutions across sectors."
According to various studies, female founders, founders of color—and both—receive as little or less than 1% of venture capital funding—a gap Morgan Stanley says it wants to bridge.
"There is a compelling business case for investing in startups led by women and multicultural founders, yet, as found in our recent report, there is a large market inefficiency to accelerate businesses led by these founders," Managing Director Alice Vilma says. "We are working to directly address this funding gap, one cohort at a time."
With less than 3% admitted into the program, each startup will take a seat on its on floor inside Morgan Stanley's global headquarters in Times Square, New York.
In addition, the companies funded receive pretty precious billboard space all over Times Square. It's real fancy.
(Oh, snap!)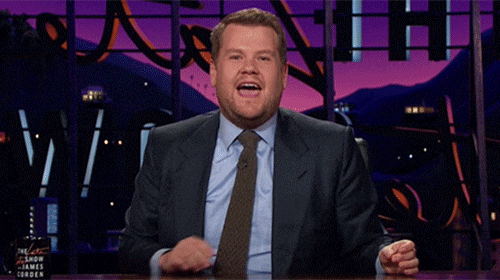 Here are the 10 companies that were selected: