Facebook Ads Just Crashed. And Evan Spiegel Says 'Suck It!' (Allegedly.)
Oh, s***.
(What a lede, eh? #2018)
Apparently, Facebook's ads platform is down and out. Customers reportedly are unable to create new ads or campaigns, which is causing chaos for advertisers looking to do heavy Black Friday campaigns.
According to one source, the system's been down for more than eight hours.
"I've worked in social media for 5+ years and have dealt with the occasional outage here and there," said Ashley Audet, social strategy and operations director at MediaCrossing. "But this it by far the largest scale outage that I have experienced thus far."
The outage's got retailers shook as they gear up for one of the biggest shopping events of the year.
Facebook, who obviously makes mad bread from digital campaigns, aren't really giving any straight answers either, outside of acknowledging the blackout.
"We're aware that some people are currently having trouble accessing Ads Manager," Facebook said in a statement. "We're working to resolve the issue as soon as possible."
They later came back with an update, saying, "Campaigns that are live and running should not be affected and are still being delivered, although reporting is currently delayed. However, advertisers may experience issues creating new campaigns and making changes to existing campaigns."
Facebook's been able to adapt to user trends, namely with the addition of stories, which has been putting kicking Snapchat's rear end on some Mike Tyson-in-the'80s ish.
And sure enough, CEO Mark Zuckerberg said iMessage and YouTube—but not Snapchat, for the record—as Facebook's big competitors going forward. A not-so-subtle FU to its social media competitor that it's trouncing.
Upon hearing this news, rumors surfaced that Snap's CEO Evan Spiegel was all like in DMs to Zuck…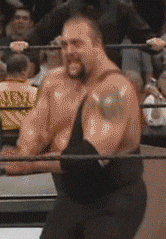 WealthLAB hasn't been able to confirm, nor deny, these rumors. More as this story unfolds.
How To Launch Your Business In Less Than 30 Days
Got a great business idea that you think might be the next big thing? Despite the uncertainty and the risks tagged to becoming an entrepreneur, you wouldn't know until you try. Besides, it takes less than a month to launch a product or service. Here's how you make that happen.
Millennials To Gen Z: 5 Ways They Differ In The Workplace
(Editor's Note: The following article is a guest post by superstar entrepreneur and tech investor Jonathan Schultz.) 
There has been plenty of focus on millennials in the past few years, but it's now time to redirect our attention to Gen Z. Right now Gen Z is entering the workforce and are ready to become the face of corporate America.
While there are plenty of similarities between Gen Z and Millennials, let's look at a few ways they differ.
Gen Z is more competitive
Millennials have been said to be collaborative and teamwork focused and want to operate in an environment where they feel included and part of something bigger. Gen Z is said to be more competitive and want to be judged based off of their individual performance.
Gen Z also understands that there is a need for consistent development in skills in order to compete. This generation will do whatever it takes but certainly wants to reap rewards for it.
Gen Z is highly idependent
Gen Z typically likes to work alone and many of them would rather have their own office space as opposed to working in open and collaborative environments. This generation also prefers to manage their own projects, so their unique skill sets can be exposed.
Gen Z does not want to depend on others to get things done.
Gen Z prefers face-to-face communication
Millennials love to communicate via email, text, and anything other than face-to-face. The Gen Z group are huge in-person interactors and prefer it over the less personal email or text.
Millennials have received a lot of "bad press" for being so attached to their phones and Gen Z wants to transition out of that shadow. This generation will want more in-person meetings to discuss projects, etc.
Gen Z knows technology
Gen Z has known nothing other than technology their entire lives. They grew up with Facebook, texting, etc. Millennials still grew up with landlines and dial-up internet.
While Millennials are tech-savvy, Gen Z has been living in a world of smartphones for as long as they can remember. This generations relationship to technology is almost instinctual rather than learned.
Gen Z expects the workplace to conform to their needs
Gen Z wants everything to be catered to their needs. This is why companies have had to re-think the amenities they offer and how they structure their offices in order to meet the needs of this young workforce.
Companies now have to appeal to this younger mindset and have a less cookie-cutter approach to the environment they create for their employees. While millennials also expect the workplace to conform to their needs, for Gen Z, it could mean the difference between accepting a job offer or not.
There are obviously very clear differences between these two generations. Yes, every member of a generation will have their own unique traits and characteristics, but overall you will see that Gen Z is a more independent and technologically-advanced group in comparison to Millennials.
Jonathan Schultz is an entrepreneur, real estate tech investor and influencer. He's the co-founder of Onyx Equities, a leading private equity real estate firm, and has been voted one of the most powerful people in real estate. Follow Jon's blog here. 
GRAPH: 63 Fintech Startups That Are Targeting Millennials
Many fintech startups are leveraging existing technologies already popular among young adults such as social networks and mobile messaging.
Project crowdfunding sites GoFundMe and Andreessen Horowitz-backed Tilt, for example, mirror or take advantage of social networks and are largely popular among college audiences. Google Ventures and General Catalyst-backed HelloDigit transfers money directly via text message.
The graphic below breaks down the set of primarily US-based fintech companies appealing to the millennial generation including Robinhood, Acorns, Wealthfront, Earnest and more. (As we've also highlighted separately, startups in the digital banking market have attracted more than $10B since 2010.)