EXCLUSIVE: This Entrepreneur Built A $12M Company With A 100% Remote Team. Here's How She Runs It
A little while ago, we did a Q&A with an amazing entrepreneur who did what all great founders do: Get frustrated with a problem. Then solve it.
The way she did this was by creating a universal, truly global co-working operation — and one that's now grown to $12M in value, world-class investor backing and a newly minted partnership with the co-working giant itself, WeWork.
If you recall, Great Briton Leanne Beesley built and launched Coworker.com in just three years. And she runs with a 100% remote team, all the while traveling the world.
(Just check her IG. It's super lit.)
Well, we still have more beastly Beeesley gems to share.
In Part II of this interview, Leanne breaks down how she runs a fully remote team of 19 folks across 11 countries, the biggest mistake she made, and how one minor change changed everything about her business.
For the better. Enjoy.
How do you run your team?
We're a fully remote/distributed team of 19 people spanning across 11 countries. As a startup founder, the biggest mistake I made during our first two years of Coworker was not delegating enough or focusing on the team.
Coming from a freelancer and solopreneur background—where your worth is based on your personal output—I was totally self absorbed in my own "busy work" and my inability to delegate was a massive bottleneck hindering our growth. I cringe now looking back at how inefficiently I used to run the team. Management and leadership were definitely my major weakness.
What changed?
In late 2017 I read "High Output Management" by former Intel CEO Andrew Grove. This book totally changed our trajectory and the way I run things.
As I read through it, it dawned on me that I had been so focused on my own personal output that I wasn't even thinking about the output of my team members. But optimizing the collective output of the team would have a much bigger impact on our growth than my own singular output ever could. It was like a light-bulb went off in my head!
Then what happened?
The next day, I totally restructured the company and the way I run the team.
What was the first thing you changed?
Instead of trying to manage everyone myself, I identified which members of our team already demonstrated leadership qualities and moved them into senior leadership roles with other team members reporting into them.
Nice.
I also created extremely detailed job descriptions for everyone, with every responsibility clearly defined along with their KPIs outlined and a list of what they need to report on a daily, weekly and monthly basis. These get updated every quarter to reflect any changes in their role.
I implemented quarterly OKRs (Objectives & Key Results) which is the same goal setting framework used by Google, LinkedIn, Twitter and tons of other major companies. This made a big impact on our growth almost immediately.
What followed then?
I started sending a Monday update to the entire team to get them pumped up for the week. This includes a video where I answer any questions they submitted through the anonymous "Ask Leanne" Google Form each week.
Super dope! Why was that helpful?
As well as sharing our KPIs from the previous week and highlights of awesome stuff different team members worked on, it's a great opportunity for me to reinforce the vision and mission on a regular basis!
These probably all sound like obvious things that I should have been doing from the beginning, but it took a major mindset shift for me to realize I needed to do them!
You'd be surprised. I guarantee you tons of people are going "Aha!" right now.
It seems like common sense in retrospect. How else can you run a team if you're not delegating and tracking?
Which leads me to my next question. Project management. You run a remote team exclusively. You travel all over the world. How do you run your team?
When it comes to tools, we use Slack for internal team communications and Basecamp as a project management tool. We try to use email as little as possible; it's such a productivity killer.
From a culture perspective, we definitely all have an entrepreneurial spirit. Many of our team members are former or current entrepreneurs, and were members of co-working spaces long before they joined Coworker.
For example our Community Manager, March Brenwall, owns her own ecommerce store – MarchFifth – selling fitness themed apparel and jewelry—which her team of VAs now manage since she joined Coworker—and has been traveling around the world for years working out of co-working spaces in Asia, Europe and North America.
Do you look for that when hiring, an entrepreneurial background?
I like hiring people who have had a slightly unconventional career path, especially if they've taught themselves skills and built things along the way. A history of proactivity and bias towards action are key indicators for whether someone will fit well into Coworker culture.
You guys have been offering a vehicle for smaller co-working companies to play on an even field with WeWork. But you recently cut a deal with them. Why?

When we first launched Coworker in 2015, we were focused on helping freelancers and solo entrepreneurs find co-working spaces. But as we grew, we noticed more and more companies were using Coworker to find offices for their teams.
The co-working industry is diversifying as it matures because demand is increasing for all types of flexible workspace. It's similar to the way there are so many different types of hotels, from boutique design hotels to 5-star luxury resorts. People have unique needs and look for different things in a co-working space.
We realized that if we wanted Coworker to be the ultimate destination for finding & booking co-working spaces we needed to have the full range of co-working space inventory on the platform, allowing people to filter and choose whichever is right for them.
What's been the reaction from previous partners?
A few independent co-working space managers emailed us to express their concern when WeWork joined Coworker in July [2018], but we've crunched the data and it really hasn't affected their own conversion rates at all. WeWork has a very strong brand but Coworker is a level playing field.
The booking request conversion rate for co-working spaces with over 10 reviews is on average 487% higher than spaces with no reviews, and unlike on Google there are no PPC bidding wars to spiral marketing costs out of control if co-working spaces want to appear at the top of Coworker's search results for their city.
Although we do have almost all the larger co-working space networks on Coworker, including WeWork, Tribes, Industrious, Spaces, IOS Offices, 91 Springboard, etc, these make up only 12% of the co-working spaces on Coworker.
88% of the 9200+ co-working spaces on Coworker are independent spaces so the majority of booking requests made are still to them.
In part III, Leanne breaks down her growth strategies, what lies ahead and her thoughts on the co-working industry as a whole.
How The Greats Stay Ahead: 3 Hacks For Peak Productivity From NBA All-Stars
We can all learn a thing or two about productivity from the world of sports. Whether you're LeBron James or or Serena Williams, when it's time to hit the court, there are no excuses.
There's a lot we can learn from athletes about peak productivity. You don't even have to play sports professionally to apply some of their hacks to get the most from your working hours.
Here are three hacks to maximize your productivity. (Even if you aren't an athlete.)
1) Recovery Is Key
Lakers star Kobe Bryant was notorious for one other thing besides his fierce rivalry with the Boston Celtics. Kobe was a firm believer in the ice bath after a basketball game.
In a Facebook post in 2014, Kobe wrote, "Just finished training, so ice bath is everyday." He also posted a video of himself getting into his ice bath.
While ice baths may be uncomfortable, they help athletes reduce inflammation and muscle pain. This helps the athlete recover more quickly after a game.
Thinking about recovery and giving yourself a break can help you prepare for more productive work ahead. This will mean different things for everyone.
For one person, it could be getting a massage or reading a book, whatever relaxes you.
You might notice that you feel fresh and ready to go when the next week rolls around.
2) Hydrate—2019 Style
We all know this but it's a healthy reminder nonetheless: Water helps the body build muscle and repair itself more quickly.
During the day, your body loses water due to the heat and the body's own processes. You will also lose some electrolytes, leaving your body feeling tired and sluggish.
Gatorade was a pioneer in this space, adding a soft drink with electrolytes, though heavy on sugar. These days you have sugar-free products like Aqua+ that give you benefits of Gatorade while removing the "bad" it brings.
"Aqua+ is an oral rehydration solution designed to help you hydrate faster and more effectively than water alone," CEO of More Labs Sisun Lee says.
Formerly known as 82Labds, More Labs is a fast-growing biohacking beverage startup—think liquid version of the Limitless pill—that started out of Silicon Valley in July 2017.
Since then, More Labs' has grown to $13M+ in sales through various products, raised $8M in a Series A round last year, according to TechCrunch, earning a $33M valuation.
"On top of electrolytes," Sisun says, "Aqua+ Immunity combines seven essential vitamins to strengthen your body's defenses".
You can check out Aqua+ by MoreLabs here.
3) 
Pay Off Your Sleep Debt
A final hack to peak productivity is to reduce or eliminate your "sleep debt."
Let's face it. Most of us are probably running on less than the recommended amount of sleep.
According to the health experts at Johns Hopkins Medicine, sleep deprivation can increase your risk of heart disease by 48% and 36% for colorectal cancer.
If that sounds like a recipe for health trouble, you can be sure it will mess with your productivity as well.
Sure, you can get away with the occasional all-nighter or skimping on sleep here and there.
Long term, however, the consequences might not be so rosy.
The best productivity hack you can make today is to reduce or eliminate your sleep debt completely. [f][g]
———————————————————————————————————————————————————
More Labs is a venture capital-backed biohacking supplement company that started with the basic idea that you shouldn't have to compromise between having fun and being productive. Since launching in 2017, More Labs has racked up $13M in revenue and a $33M valuation.
This Ex-Tesla Engineer's $33M Startup Wants To Kill Hangovers Forever—Here's How He's Doing It
Hangovers: We all had them. They suck.
Hangovers come about when we drink more alcohol than our livers can handle, leading to a type of toxic acid buildup. Along with dehydration. And headaches from hell. 
So now, one ambitious Facebook and Tesla alum wants to kill hangovers forever—and he's got big VC money behind him. 
Since launching out of Silicon Valley in 2017, fueled by his hangover killer "Morning Recovery," generating $13M in revenue en route to a whopping $33M valuation.
And the mission is now to kill hangovers. Forever.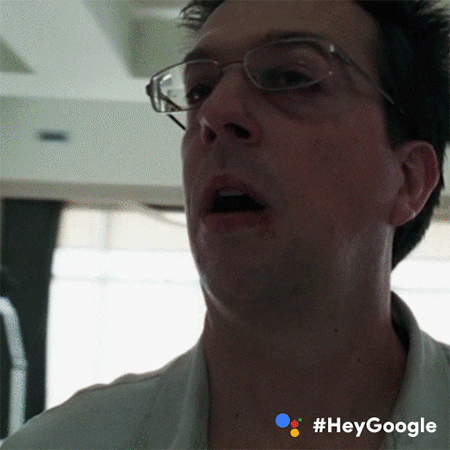 How do you kill hangovers?!
With the help of a UCLA researcher publishing papers on herbal remedies for hangovers, along with other tech engineer friends, they created their own formula.
And it's worked. Big time. 
According to Business Insider, the product sold a whopping $1M in under three months of launching.  
That's not a typo.
But…how?
During a long trip to Korea, Sisun Lee was partying every night, then working the next morning, hangover or not. Which led to the idea that hangovers could be managed.
"My friends would go to work the next day and they would swear by these hangover drinks with an herbal base," Lee told TechCrunch last year.
He tried it on his friends at Tesla plus his former co-workers at Facebook. 
"I was basically getting drunk every single night," Sisun told Business Insider, seemingly immune to hangovers. "I wondered, did I not drink enough?"
A Toronto VC put it on Product Hunt—a website that helps launch new products—where it immediately shot to No. 2, with 10K people signing up to try it. 
So what is More Labs? 
His company More Labs is a FDA-compliant (pretty big deal) biohacking beverage startup, which produces various productivity, health and hydration products. 
Think Limitless meets Gatorade without the sugar. (With FDA approval.)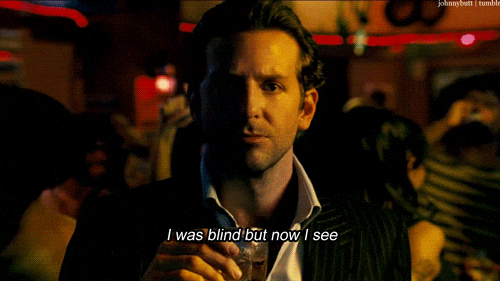 On the heels of the crazy launch, Sisun raised a small seed round to bankroll production, forcing him to quit his Tesla gig. 
And it became increasingly obvious that he had to quit his job and give running this company a try.
"Leaving Tesla was a very tough decision. If I could have done both, I would have," he said
Aqua+…
This week, Sisun Lee, founder of More Labs, is launching Aqua+, a water product designed to make you hydrate faster. 
On the heels of success of More Labs' flagship product Morning Recovery, Sisun's next product is designed to help you hydrate faster than water…without the sugar.
Basically water on steroids…hence Aqua+. (Aqua plus, get it?)
"Aqua+ is an oral rehydration solution designed to help you hydrate faster and more effectively than water alone," Sisun says. 
"On top of electrolytes," Sisun says, "Aqua+ Immunity combines seven essential vitamins to strengthen your body's defenses".
[Editor's note: If you want to try out Aqua+, smash this link right here.]
More Labs is a venture capital-backed biohacking beverage startup that started with the basic idea that you shouldn't have to compromise between having fun and being productive. Since launching in 2017, More Labs has racked up $13M in revenue and a $33M valuation.
How To Fire Like A #Boss (Without Getting Sued!)
Firing an employee is often harder than hiring them in the first place.
Some entrepreneurs struggle with this so much, they do anything but pull the trigger.
Postpone.
Set up meetings that never deal with the problem.
If you're Alexander Jarvis, that list of things might include feeling really pained and crying when you have to fire someone.
Let's face it. Firing is hard. Even Hollywood made a big deal of this in 2009 movie Up In The Air, about a heartless, macho, corporate "downsizer," who spent his days flying around the world and having to fire people. It didn't hurt that George Clooney played the role.
You don't have to be George Clooney though, or Donald Trump on The Apprentice, to get over your discomfort at firing people.
If you've struggled with firing in the past, Jarvis says there's a better way to hire employees in the first place so you never struggle with letting them go.
As reported on the 50Folds blog, Jarvis's experience with firing changed dramatically when he switched to hiring salesmen on trial only.
Rather than make an open ended hire, he agreed with the prospective hire on holding a trial run for 2 weeks or however long.
Jarvis and the hire both knew ahead of time what the salesman's target number of sales to make for that 2 weeks would be.
If they were able to hit it, then they were officially part of the team. If not, well, they'd move on, and there were no hard feelings either way.
Can you imagine the kind of stress that would save you if you hired your new hires the same way?
For Jarvis, it made all the difference between not being able to look himself in the eye, and having people he was firing thank him. As surprising as it sounds, newly fired people would tell him stuff like, "Thanks man. We gave it a shot. Thanks for the opportunity."
So, this stuff works. Jarvis says you don't need to be hiring salespeople only in order to use this hack. You can use it for any other roles as well, as long as you set clear trial targets upfront and make sure both of you know what you are in for.
Good luck.