Billion-Dollar Marketing Dilemma: Are You Being Ripped Off By Social Media Influencers?
Advertisers spent a cool $1.69B on Instagram influencers last year, a figure expected to double by 2019.
Because of the hype surrounding this trend, its early infancy, along with the (alleged) direct-to-consumer access influencers supposedly provide, there's a lot of reasons brands are jumping on this.
But how effective is this? Are they for real? Or are they really just full of shit?!
Or even #FraudNews, as the President would say? There are a lot of layers to this so hang tight.
Just some basic stats: The Association of National Advertisers surveyed its members, which found that 75% of marketers currently work with influencers. OK, so far, so good.
Within that pool, 43% plan to pump more money into influencers next year. Of those who did not yet use influencers, 27% indicated they would in next 12 months.
Here's the big issue.
It's super easy to game the system. Again, the layers. First one being fake followers.
You can create a fake influencer in two minutes, post some modeling pics from some cute girl in Australia, name her Logan Gerwitz, acquire a shitload of followers, and boom, you're in business.
One agency actually made money off a fake "influencer" account…
In fact, to prove this, one influencer marketing agency did exactly that—and then had brands pay thousands of dollars for sponsored posts, just to showcase how easy that shit was to pull off.
The first subheader said "How Anyone Can Get Paid To Be An Instagram Influencer With $300 (or Less) Overnight."
Pretty creative and compelling, right?
Here's what they did. (They're named Mediakix, btw, just so that's out of the way. Shout out to them.)
From there, they applied to campaigns on popular influencer marketing platforms. You need 10k followers to get that.
"How To Build A Completely Fake Instagram Influencer Account"
They created two totally fictitious Instagram influencer accounts, built solely with bogus followers and engagement: 1) a lifestyle and fashion-centric Instagram model and 2) a travel and adventure photographer.
The model influencer was built from a one-day photoshoot. Another completely from stock photos. (Real talk.)
Once the profiles were create, Mediakix did two things: 1) bought fake followers, 2) bought fake engagement.
(On some odd matrix shit, their campaign actually is a brilliant form of meta-marketing. Defrauding to showcase others' fraud all the while maintaining some sort of Robin Hood'ish ethical high road that somehow makes me believe in them more…And now my head's exploding. Back to the story.)
How they got paid
Once there was a decent level of engagement, Mediakix set out to get that moolah. Once you have a following, all you have to do is sign up on an influencer marketing platform (here are eight) where brands and influencers match up.
Per Mediakix:
Once we had the accounts on a few platforms, we applied for new campaigns daily. The application process ranged from simply clicking a button to writing a short message to the brand, depending on the platform's requirements.

Results. We secured four paid brand deals total, two for each account. The fashion account secured one deal with a swimsuit company and one with a national food and beverage company.

The travel account secured brand deals with an alcohol brand and the same national food and beverage company. For each campaign, the "influencers" were offered monetary compensation, free product, or both.
In other words, pay for a few follows, scam a brand out of dollars. It's a form of catfishing, serving as an allure of something enticing…but ultimately not real.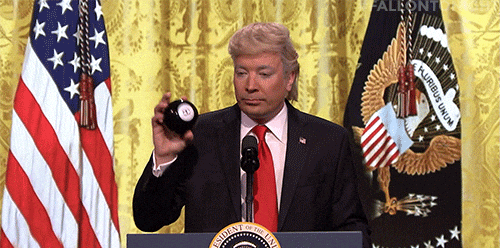 But there's more…
Here comes that aforementioned #layer again.
Ali Mahvan, CEO of shopping app Sharebert, produces and hosts influencer merchandise. Under this arrangement, influencers promote their own products, ranging from hoodies to t-shirts and collect the lion's share of proceeds.
With follower counts from $50k to 1M, you'd think it's easy money for influencers, right? Not so fast.
"We've worked with influencers with 10k followers and influencers with 10M followers," Mahvan tells WealthLAB. "One of the strangest things we've noticed is that follower count very rarely coincides with sales."
Influencers he's worked with appeared to have great engagement, lots of content and, obviously, lots of followers. But the results, he says, were "embarrassing."
Oddly enough, the influencers still had an expectation of compensation, despite not moving a single item.
"They couldn't move their own merch," Mahvan says, "but were insulted they weren't paid for the quote-unquote effort they put in to quote-unquote promoting their own merch."
Is the influencer economy doomed?
In spite of the ease with which you can hack your follower count, influencer pay is still determined by the number of followers.
"I won't name names, but we've dealt with influencers that had a quarter million followers, typically charged upwards of 
$1,000
 for a single sponsored post," says Mahvan, whose platform produces, designs and then gives the Instagram post and/or story to distribute. "And they couldn't sell one piece of merchandise with their own face on it."
To combat this, there are verification softwares popping up left and right to gauge the veracity of these accounts. Dovetale, another company listed in the same NYT report, says it uses over 50 metrics to determine account legitimacy.
Basically, a social #FakeNews meter of sorts, trying to make influencer marketing great again.
"Growth pods…"
But Mahvan says the influencers are still getting around that cat-and-mouse game by resorting to growth pods or engagement pods, a form of inter-influencer engagement, commenting on each other posts to inflate the engagement.
"It's all real followers and real likes but it's fraudulent activity," Mahvan says. "Everyone in the Pod is only there to grow their own following so the engagement doesn't mean anything."
While fake followers can be detected with these verification softwares, growth pods can't—they're real people.
Influencer crackdowns
Unlike Twitter, who's cranked down on #FakeUse hard, Instagram—while cracking down—has come off a bit more laissez faire about the whole thing, encouraging advertisers to use third-party account "verifiers" to make sure accounts are real.
"We knew this kind of day of reckoning would come," Erick Schwab, the co-founder of Sylo, which vets influencers for fraud, told NY Times. "We've gotten tons of brands, agencies, vendors emailing us, who we've been having conversations with for a while, but now they're sort of like, this is being demanded."
"They've artificially inflated this influencer economy and brands were just ready to get on to the next thing, which still was better than advertising in print," Mahvan explains. "But outside of agencies with vetted influencer accounts—and we get fantastic results with those—you're pretty much pumped and dumped the entire influencer economy."
FWIW, here's Mediakix' infographic on the influencer marketing market. And before you splurge on influencer marketing, just make sure you know what you're getting into.
INFOGRAPHIC: 12 Quick Ways To Save Money Every Month
If you're looking to scoop up a great deal or snag a shopping coupon that gets you the item on your checklist for less than its market price, you've got plenty of options to save big. Here's a cheat sheet with quick ways to save money every month.
3 Ways To Invest From Your Smartphone For Under $5
The numbers say 80% of Millennials don't invest in stocks.
Reason? Half say they don't have money, one-third says it's for "old white men," another third says they don't know how.
In addition to that, there's demographic gap. "The average age of a financial advisor is 55,"Douglas Boneparth, a New York City-based financial planner last year. "There are more financial advisors over the age of 70 than there are under 30."
Despite these beliefs, you don't really need much money, nor experience, to get started. (Just look at our fearless co-founder Odunayo Eweniyi and what she's pulled off here…)
Be that as it may, here are three ways to get started for $5 or less.
1. Stash
What: A micro-investment app (iOS and Android) with over 30 ETFs according to industry, sector and risk tolerance.
How it works: Download the app and choose your investment.
Minimum investment: $5
Cost: Fees range from $1 a month for accounts under $5,000 to 0.25% a year.
"We help people who don't have a lot save money on a weekly basis," CEO and co-founder Brandon Krieg said in one interview. "Stashers look like America, they look like people you meet every day: they are nurses and teachers and Uber and Lyft drivers."
2. Acorns
What: iOS and Android app.
How it works: Download the app and choose one of six index funds. When you buy, say a cup of coffee for $1.75, it rounds up the change to $2 and deposits the difference.
Minimum investment: $5
Cost: Just like Stash, fees range from $1 a month for accounts under $5,000 to 0.25% a year.
"We're not trying to preach austerity to the client, because that's a bummer," CMO Manning Field says. "Some people will say, 'Don't have the cup of coffee.' We'll tell you to have the cup of coffee and invest along the way."
3. Robinhood
What: A commission-free investment app (iOS and Android).
How it works: Download and start buying stocks.
Minimum investment: Whatever stock you want to buy.
Cost: Free.
And by the way, if you want to get a fast start on real estate, here's Forbes' list of nine REITs with yields between 8% and 10%.
10 Ways To Avoid Financial Stress
If financial difficulties are keeping you awake at night, take action and tackle your problems head on otherwise they are likely to get worse. The ability to pay for rent, mortgages, bills, and food are fundamental to our quality of life.
It is important to plan for future financial hardship by making saving a goal and budgeting carefully. It's impossible to predict what will happen in the future, so to cushion any financial hardship, it's worth putting a little money aside each month.
Developing a savings plan now will enable you to get on with living your life stress-free!
Reduce monthly bills
List all your current outgoings and look to see if you can make any savings. Often it's tempting to keep the same standing order from the same insurance company for year upon year. You are likely to be paying too much for your premiums and it's worth shopping around and switching.
Look at the amount of interest you are paying on loans, mortgages and credit cards, you could be able to secure a better deal. One thing to remember is to check your credit score if it is poor lenders won't give you the best interest rate.
It is possible to repair your credit score by using the expertise of a credit repair company.
Utility bills can be reduced by switching utility providers. Use an online comparison site to secure the best deal. Switching is easy as most of the work is completed for you by your new supplier.
Budget
To budget carefully you need to be in control of your spending and to be in control you need to be aware of your income and outgoings. List every necessary outgoing that must be met on a monthly basis and you will be left with an amount which will have been spent on miscellaneous items such as eating out.
You can then design a budget plan so that you can put a certain amount into a savings account. You will probably be surprised at how much your morning coffee costs when added up over the month.
Cut it down to once or twice a week and you will make significant savings.
Make savings work to your advantage
Savings (if you have them!) can work to your financial advantage. Ensure you choose the best financial products that give the maximum return on your savings. Financial products change rapidly to factor in a financial audit of your savings every couple of years to check savings are in the best account.
You could also consider investing your savings property or financial shares. This has the potential to be lucrative but is not without risk. Consider hiring a professional and independent financial advisor for advice.
Ideally, you should set apart some of your salaries each month in order to build up an emergency fund. Life can be unpredictable and without savings to fall back on, your car breaking down or your roof leaking could plunge you into more debt as you borrow to rectify the situation.
Savings will cushion the blow of any financial hardship.
Stop Paying Extra Bank or Late Fees
Late fees are not helping you. They add up over time – fees can even accrue fees!
If you are the kind of person who always forgets to pay their bills on time, you can get around this by automating your finances so that the money automatically goes out of your account.
You should also avoid making any extra charges on your credit card unless you are sure that you are able to pay it off in full at the end of the month.
Don't Pay Full Price!
Paying full price is a really common financial mistake that a ton of people make.
In today's world, you can find a sale on just about any item. If you see something you need at the store, take a few moments to shop for it online and you'll probably be able to save 10-20%
Not only does this method stop you from overpaying, it also gives you a moment to think and decide whether or not what you were thinking of buying is actually a worthwhile investment.
Create a Financial Defense Plan
All of us need to not only earn our living and grow our finances if we're to live a comfortable and happy life, but we must also defend them.
That means ensuring you stay rational, sensible and forward-thinking in all matters related to your financial health.
There are a few considerations you can take care of in order to make this so, and generate a cognitive and systemic financial defense to keep your money yours, and flowing in the direction you most want.
Here are the keys to defending your financial interests
Know Good Lawyers
The most important thing is to have good counsel and good advice. So, hire the best attorneys that you can afford. From real estate to contracts to brand protection, you need someone behind you making sure you aren't making any major missteps.
The world practically runs in the courtroom now, unfortunately. So, with good attorneys on your side, it will keep you out of the courtroom and focused on running your business.
Have A Contingency Plan
It's always best to have a fail-safe.
This might mean never tying up all your investments in one basket. It might mean diversifying your investments .
Or, it could mean allowing only one or two financial handlers to have any kind of insight into your money matters in the first place.
The key is to be able to have a solid plan but also be able to pivot to something else should the first plan fail.
With the willingness to keep a backup plan, or a mode of operation to take when something fails or doesn't go the way you expect, you at least won't lose anything.
Keeping a solid contingency is also reliant on keeping solid discipline with your financial means – without this none of your decisions are likely to land effectively.
Pore Over Contracts
Whenever signing a contract, or forging a new one, you need to know exactly what terms are referring to.
You also need to read between the lines, and consider what situations a certain stipulation could affect in the future. Remember, even vaguely written terms in a contract do not fall there unexpectedly.
They are either there to make or defend a certain form of income, or persuade and dissuade a certain type of behavior. Every word counts.
Remember the first recommendation? Well, here's where they come in. But, it's important to know how to read and interpret the contracts yourself as well.
Study contract terminology and simply dedicate the time to observe and understand.
Look For Weak Spots
What are the weak spots in your defense system?
Could it be family members having access to your accounts? Do you think it could it be emotional family members asking for financial help, when this is not genuine?
Or perhaps it could it be the services you bank with.
Don't forget about the way you log in to your accounts and store passwords.
To prevent your finances from being breached, keep up to date on modern security measures. From there, you should be settled.
Conclusion
To reduce your financial stress, the key is to lower your costs, increase your passive income, and protect your assets.
This article originally appeared on IdealREI.  Follow them on Facebook, Instagram and Twitter.