Alternative Financing And Why Equity Financing Has Lost Its Luste
When a startup founder is ready to transform their idea into a viable business, they almost always look to equity financing–whether that's in the form of checks from friends and family, an angel syndicate, or in rare cases, a early stage Venture Capital fund. This thought process is justified. In the embryonic stage of the startup lifecycle, exchanging equity for capital is often the only legitimate option to amass enough cash reserves to build an initial team, create an MVP, and hit the market, as debt investors will want security over non-existent assets and personal loans/credit cards can quickly become dangerous liabilities. Equity financing is also a proven (and expected) option for creating runway and providing growth capital for business expansion through a potential IPO or acquisition.
However, equity financing has its weaknesses–dilution of ownership stake, relinquishing board seats and autonomy of decision making, and irrational growth expectations, amongst others–and make raising a follow-on, or even first-time round less appealing to entrepreneurs who have creatively bootstrapped their way to post-revenue status. Every founder feels protective over their startup baby, and the thought of having a "growth at all costs" investor take over the helm is irksome. Removing the vagaries and potential biases of founders' opinions, it's an industry truism that only a fraction of startups looking to attain equity funding will ever achieve that goal.
Just this month, well known venture industry and NYT reporter Erin Griffith published an excellent op-ed analyzing the growing founder malaise towards traditional VC fundraising and the potential pitfalls of taking on equity financing when it's not the appropriate long-term option. In the piece, venture capitalist Josh Koppelman of First Round Capital candidly remarks, "I sell jet fuel, and some people don't want to build a jet." Everyone knows what happens when you put potent jet fuel in a slow but steady single-engine prop plane—it stalls out and explodes.
Fortunately, alternatives have emerged to dislodge the binary outcome of either banking VC jet fuel or sputtering out entirely. This piece will shed light on the other financial options.. These providers have emerged to both complement and supplement the old guard of financiers, with most focused on helping post-launch startups meet short- to mid-term cash flow needs—without injecting so much capital as to force their trajectories towards the sun (or seabed). The advent of the cable car did not kill off transportation by horse—it simply served as a flexible alternative to meet local demand. Much like a startup idea, it was edgy, scalable, and pragmatic. Alternative financing upstarts today provide flexible, non-dilutive financing to entrepreneurs whose capital needs are not met by a time-consuming equity fundraise or difficult-to-obtain and restrictive institutional debt financing.
Breaking down alternative financing options for the startup economy (what's alternative financing, anyways?)
Alternative financing is an umbrella categorization of non-standard financing solutions to supplement plain vanilla equity and institutional debt. For the startup economy, these solutions range from the more traditional: term loans, lines of credit, asset-backed loans, convertible debt, receivables/payables financing to the more creative: hybrid equity funding invoice/SaaS factoring, crowdfunding, microloans, grants/tax credit financing, revenue-share agreements, to the "wild west" of fundraising instruments–crypto/tokens.
Why so many options? If the demand is there, you better believe a savvy capital provider will attempt to manufacture a solution. Plus, the more arcane the structure, the lower the initial competition, and the higher the margins and ability to grab market share. These solutions are not only rising in popularity and easier to obtain, they're also well-suited for the "torso" of the market—companies with varying levels of traction, a proven user acquisition strategy, and a readiness to grease the wheels on the marketing machine.
Flexible Financing to Drive Growth Without Dilution
When it comes to early- to mid-stage startups, some customizable financing instruments have emerged as clear winners in a competitive market where flexibility is the ultimate selling point. In addition to an emphasis on ease of use, the demand for many of these offerings is spiking thanks to quick access to liquidity and an a la carte menu of fee structures to decide between, from interest rates to transaction fees to revenue share agreements.
This is a unique segment of the market, where high growth rates and monthly revenue volume upwards of $500k-$2m remains unattractive to institutional banks offering single-digit APR debt. While $24 million a year in revenue might seem impressive, a revolving line of credit or an AR line on that sum at 8%/yr will gross just $192,000 prior to cost of capital, which could wipe out at least 50% of that margin. Again, low six figure fees might appear attractive to your average "Joey finance," but they're nothing for abank turning billions in volume a year.
In our overextended bull market where cash seems to be omnipresent, here are four of the most prevalent alternative financing categories providing liquidity geared towards growth, without the friction points of traditional debt and equity instruments.
This Ex-NBA All Star May Just Have The No.1 Wine In The World
Former NBA All Star Yao Ming had his career cut short by injuries. But he's rebounded, big time, with big scores off the court.
(LOL at these sports cliches…)
Ming founded Yao Family Wines in California's Napa Valley in 2011. Which is not a major deal; lots of celebrities make mediocre wines that eventually drop off.
Anyway, back in 2015, Ming raised $2M on crowdfunding platform Crowdfunder to scale his own wine. Here's how it looked back then, according to the Wall Street Journal:
With Beijing's anti-corruption campaign sapping demand for expensive wines, Yao Family Wines, the biggest seller of high-end Californian wine in China by value, is shifting its focus from Chinese banquet tables to U.S. steak houses. Now 15% of the winery's revenues come from the US, compared to almost zero at the beginning in late 2011. The company said it has managed to grow its sales in a tough environment, without giving more details.
And now, Ming's wine—legitimately—is now one of the best in the world, with an approval rating of 95+ from the world's single most influential wine critic, Robert Parker of The Wine Advocate.
Here's what he wrote:
"I am aware of all the arguments that major celebrities lending their names to wines is generally a formula for mediocrity, but that is not the case with Yao Ming. These are high-class wines. The two Cabernets are actually brilliant, and the Reserve bottling ranks alongside just about anything made in Napa."
Yao Ming making legitimate bid to become best athlete winemaker. This wine, which came out last month, got a 95+ from famed wine critic Robert Parker. Bottle costs $250. Sold in US & China. pic.twitter.com/yqDQSO9bxz

— Darren Rovell (@darrenrovell) December 5, 2018
Another influential voice of wine the Wine Enthusiast went even further, awarding his wines 97 and 95 points respectively.
Check out his winery here.
Uber Goes Public And Immediately Loses Over $6B In Value
UBER just went public in the most anticipated IPO since Facebook went to Wall Street.
The ride-sharing company officially hit the New York Stock Exchange Friday, pricing its IPO at $45 a share, which put the ride-hailing company at $81B at 180M shares available—far below their initial $120B projection in their filings.
Uber ended the day at $41.60—down nearly 8% from its listing price, leading to a $6B+ valuation loss.
For perspective: Uber's last private valuation was about $76B. It's now worth $75.5B.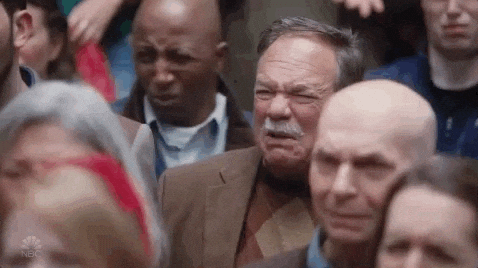 What's happening?
Uber's not the only one crashing out the gate. Even though Lyft beat Uber to the IPO punch, since going public in March, Lyft has lost 29% of its value.
Uber's been plagued by a number of issues, compounded by the fact that none of the tech unicorns are profitable yet. Uber, for instance, burned through $1B in Q1 alone.
"They waited too long to go public," Former NYSE President Tom Farley said. "Some of the issues they had — I'll call it culture — some of the issues they had with their culture would've been solved in a public market. You wouldn't show up on a quarterly conference call every quarter and have three or four new stories like they were having for 18 straight months."

Did Uber IPO too late?
Although early investors made out like straight BANDITS—just look at Lance Armstrong—investors in the later stage haven't been as lucky.
"I mean, you look at all the money invested in Uber — 25 billion bucks," Farley said. "Their pre-money valuation last night was [$]73 [billion]. This is a 2.8x investment.
"That's great and all, but the initial investors got 10,000 times their money. So the recent people, they haven't been making money. This is a company that has needed public discipline, this is a company that has needed a public currency, and it's a company that should have gone public three or four years ago."
Morgan Stanley Just Released Its List Of Top 10 Companies They're Investing In
Morgan Stanley just announced the second cohort of its Multicultural Innovation Lab, an accelerator program for technology and technology-enabled start-ups in the post-seed to Series B funding rounds.
The program—now in its second year—targets companies with a multicultural or woman founder, co-founder, or any Chief (insert) Officer in charge of what it calls "innovative solutions across sectors."
According to various studies, female founders, founders of color—and both—receive as little or less than 1% of venture capital funding—a gap Morgan Stanley says it wants to bridge.
"There is a compelling business case for investing in startups led by women and multicultural founders, yet, as found in our recent report, there is a large market inefficiency to accelerate businesses led by these founders," Managing Director Alice Vilma says. "We are working to directly address this funding gap, one cohort at a time."
With less than 3% admitted into the program, each startup will take a seat on its on floor inside Morgan Stanley's global headquarters in Times Square, New York.
In addition, the companies funded receive pretty precious billboard space all over Times Square. It's real fancy.
(Oh, snap!)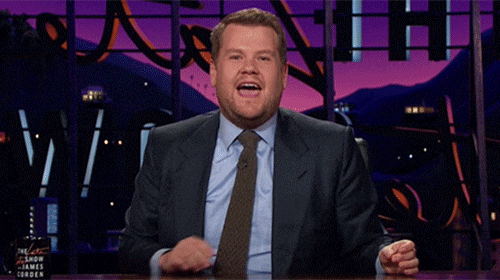 Here are the 10 companies that were selected: